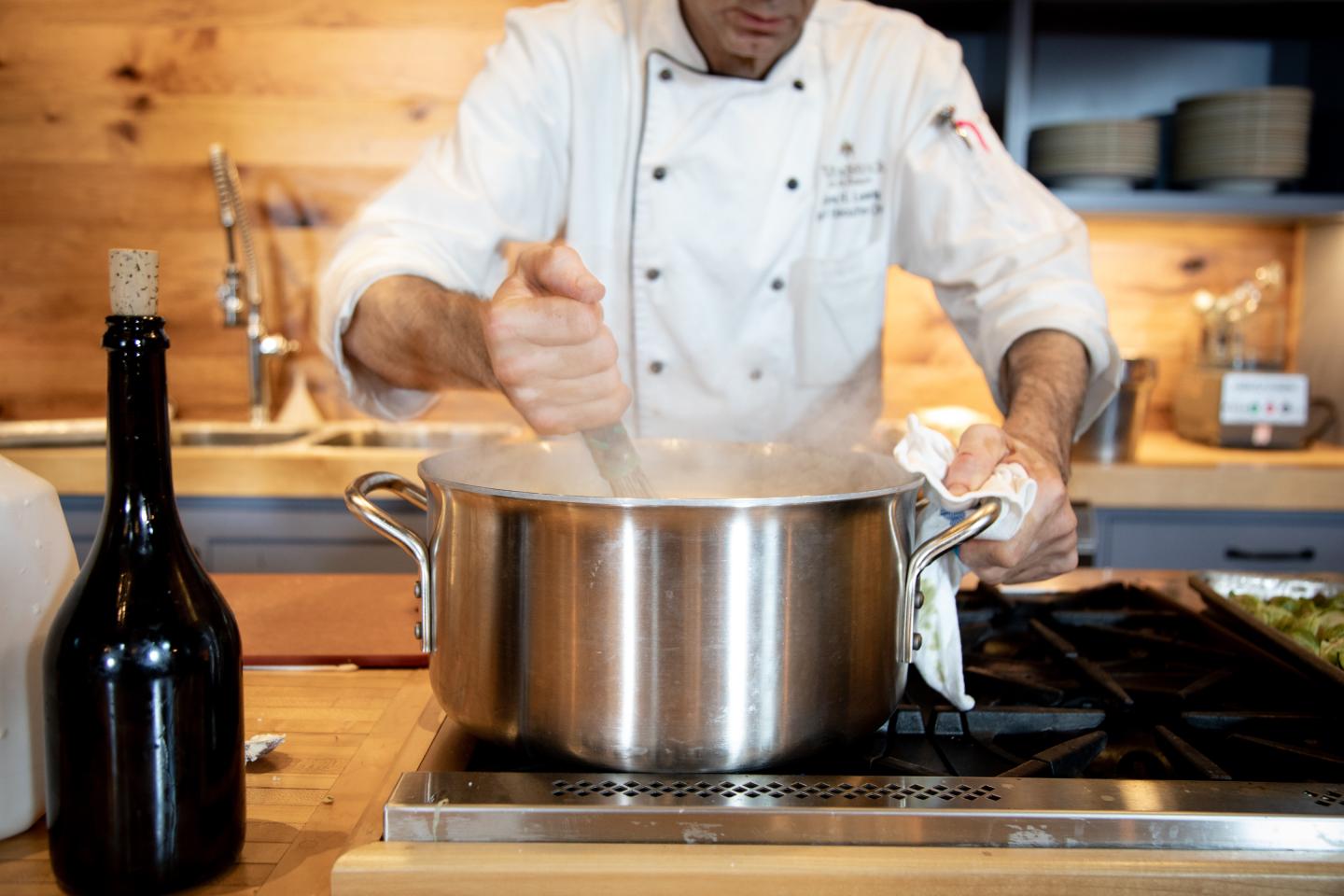 Offered By Request
The perfect group event or activity for your corporate retreat! We are proud to offer cooking classes, tastings, tours, and demos that can be scheduled upon request for private groups. These programs seamlessly combine utilizing the fresh garden ingredients with masterfully creating a one-of-a-kind culinary experience.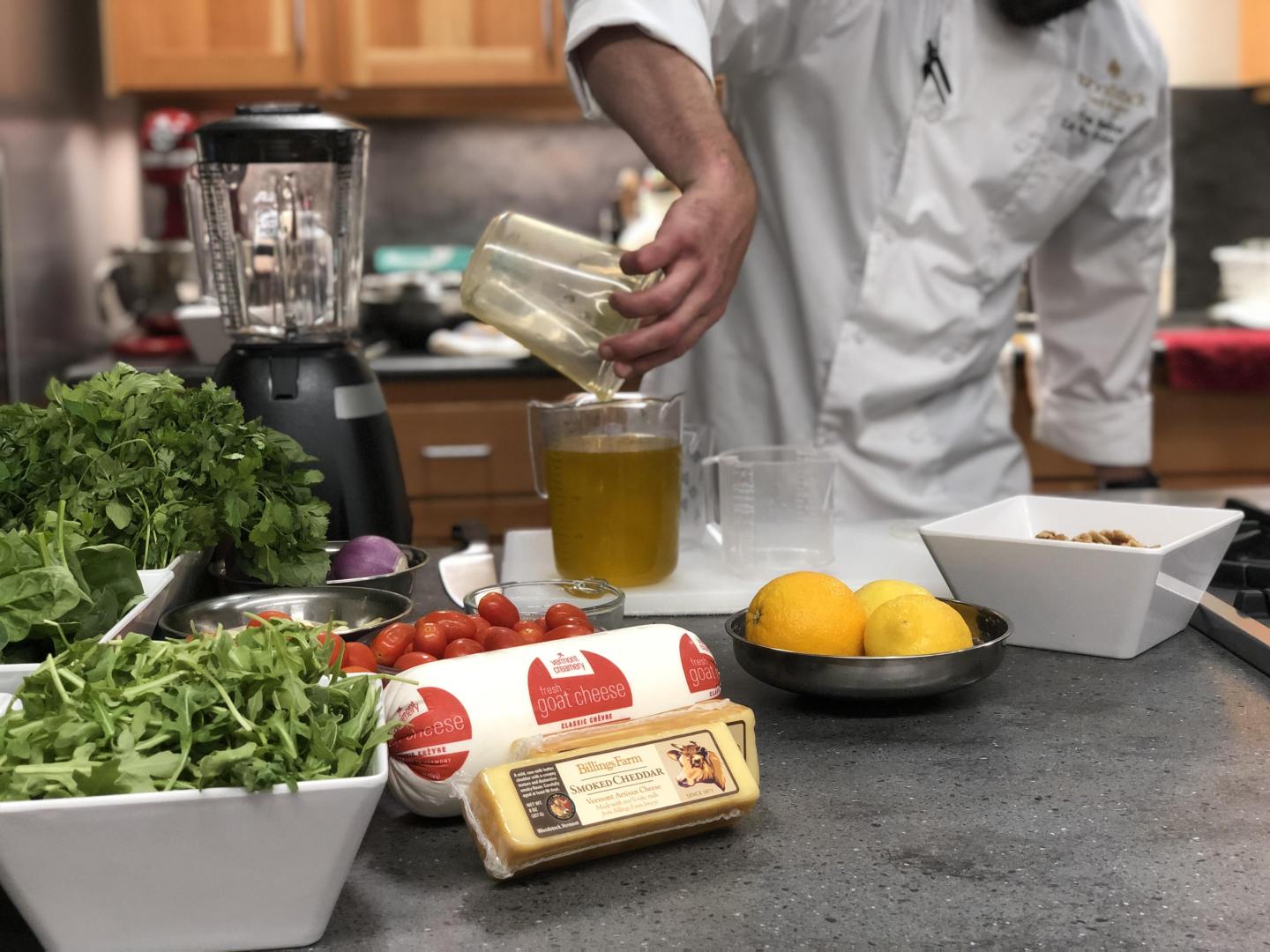 Inquire for Private Classes
In the Red Barns at Kelly Way Gardens:
Cooking classes, tastings, and demonstrations are fabulous options to round out a group gathering or team-building meeting.
In the Billings Farm Learning Kitchen:
Cooking demonstrations and hands-on classroom programs give you the opportunity to discover how fresh garden ingredients make all the difference when cooking!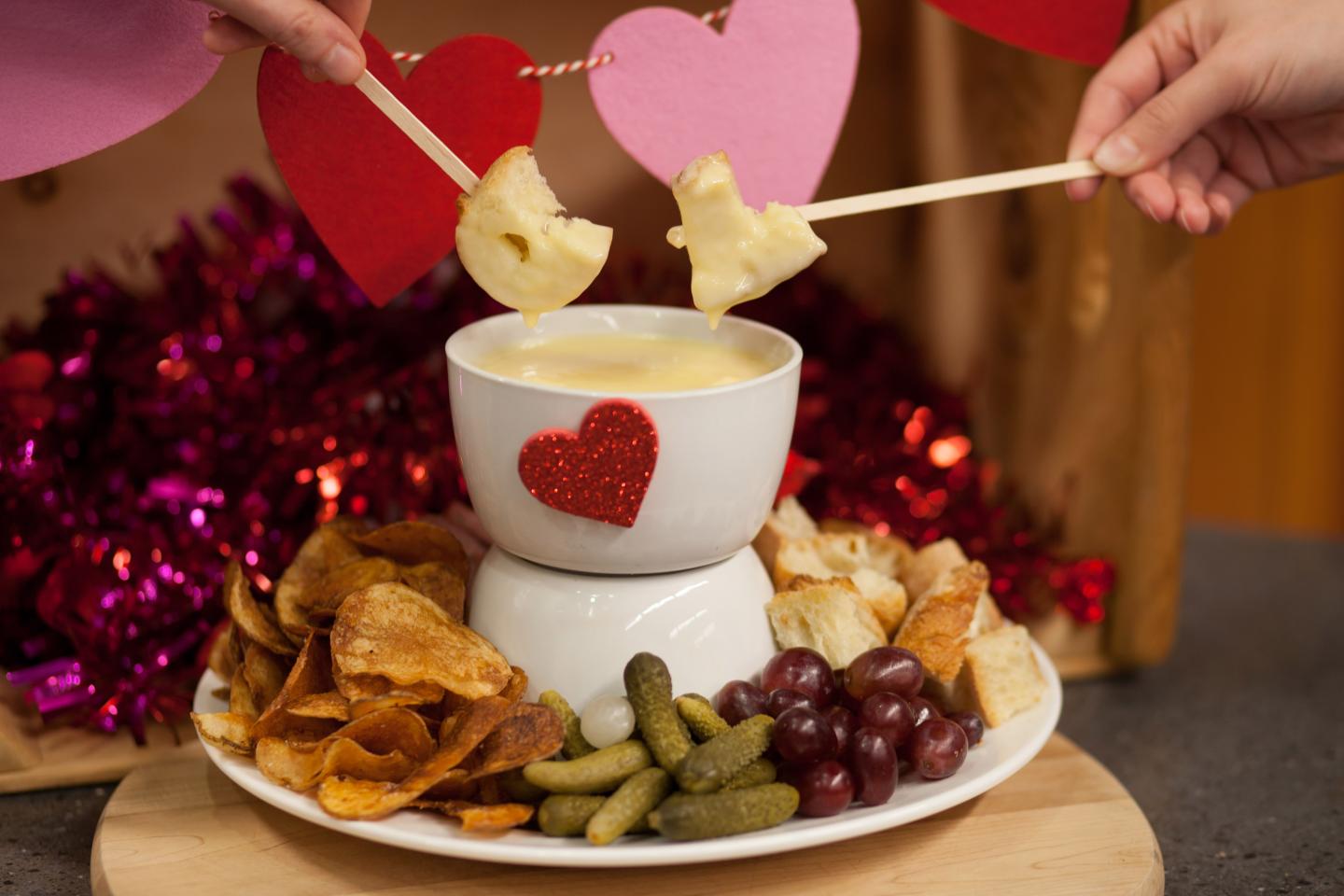 Billings Farm & Museum Classes
Chef Emery at Billings Farm & Museum offers various classes and cooking demonstrations for everyone! Discover farm-to-table cooking and taste fresh ingredients in the Learning Kitchen. Leisure guests and locals are welcome to sign up for these events.
Classes and Demos vary by season, some are hosted via Zoom. 
View the Billings Farm Event Calendar to see what's coming up!