July 4th Celebrations
in & around the Woodstock Inn & Resort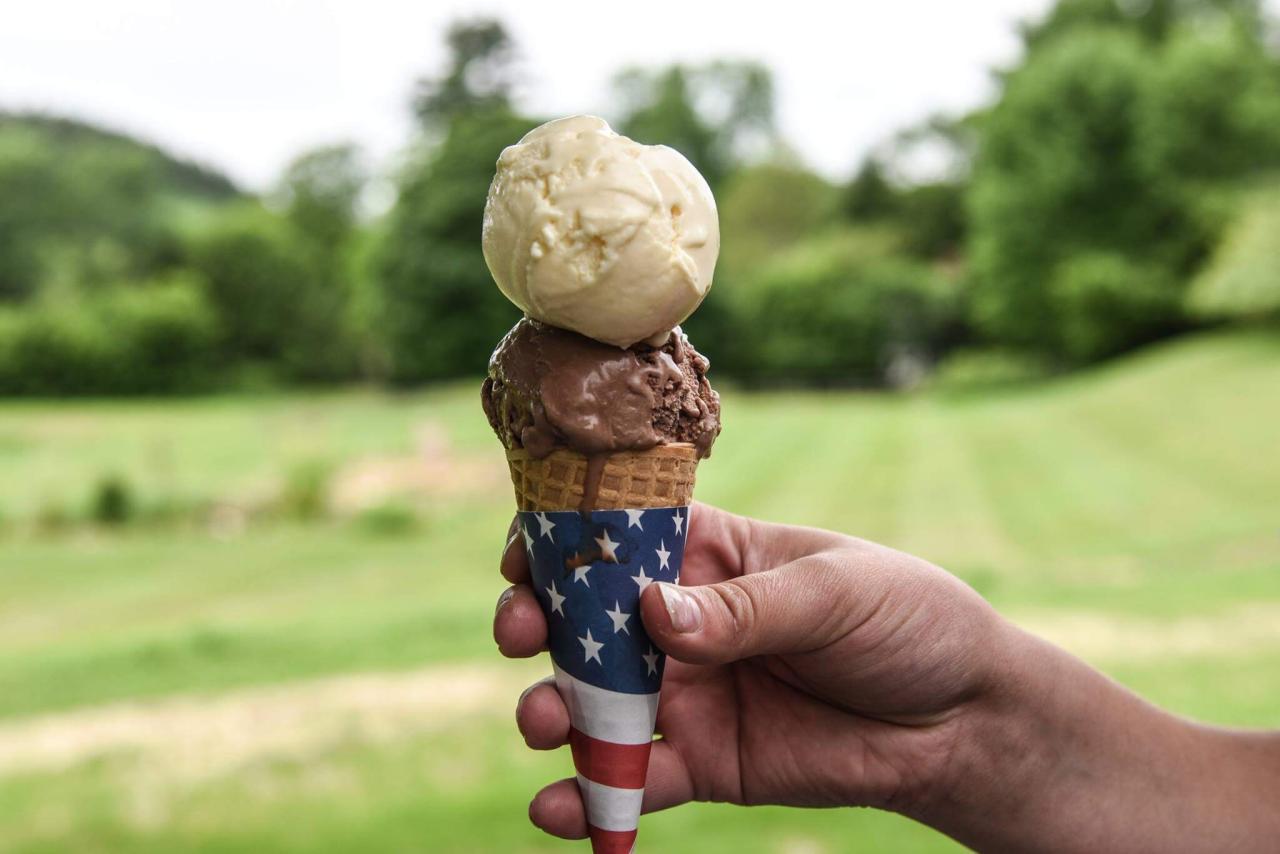 Join us in Woodstock for days of July 4th festivities! From the Inn to the surrounding village we have fireworks, live music and fun for the whole family.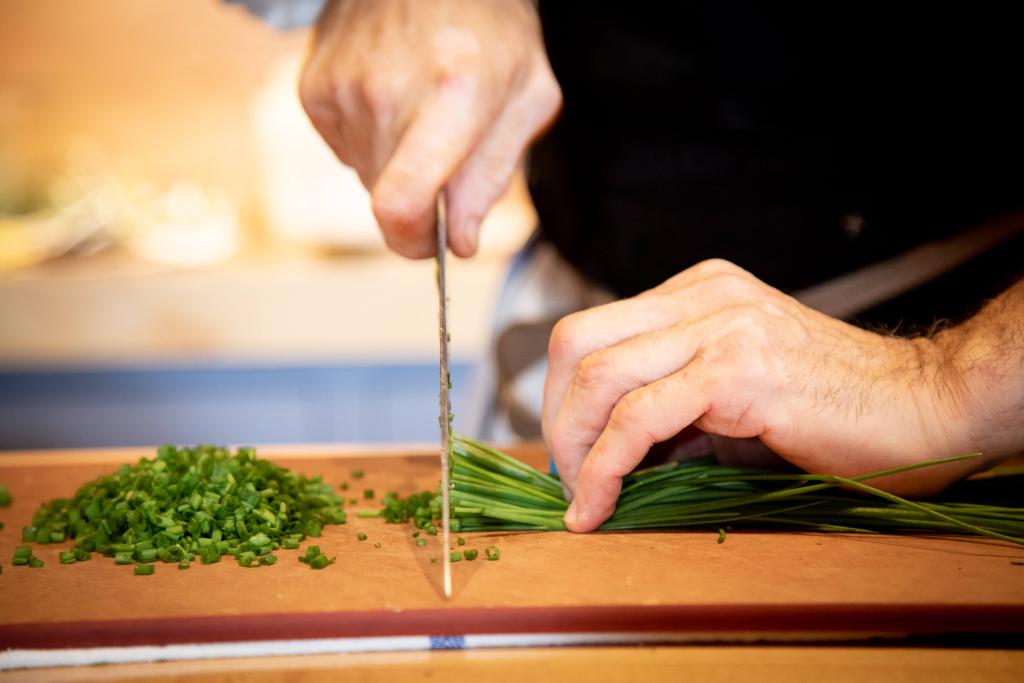 In the Kitchen with Chef Ryan Beaudoin
Wednesday, July 3rd
Join Chef Ryan as he prepares creative yet simple dishes featuring the bounty of Kelly Way Gardens and Billings Farm Specialty Dairy Products in the Learning Kitchen of Billings Farm & Museum. In this class you will see, smell, touch, and taste, how good "Farm To Fork" food can be.  Discover how great produce evolves into summer salads and dressings in this kick-off class of the summer!
This series continues every Wednesday during July and August.
Explore the series
10:30am - 12:30pm
$45 per person
Inn Guests Only Please. Call 802-457-6640 to reserve.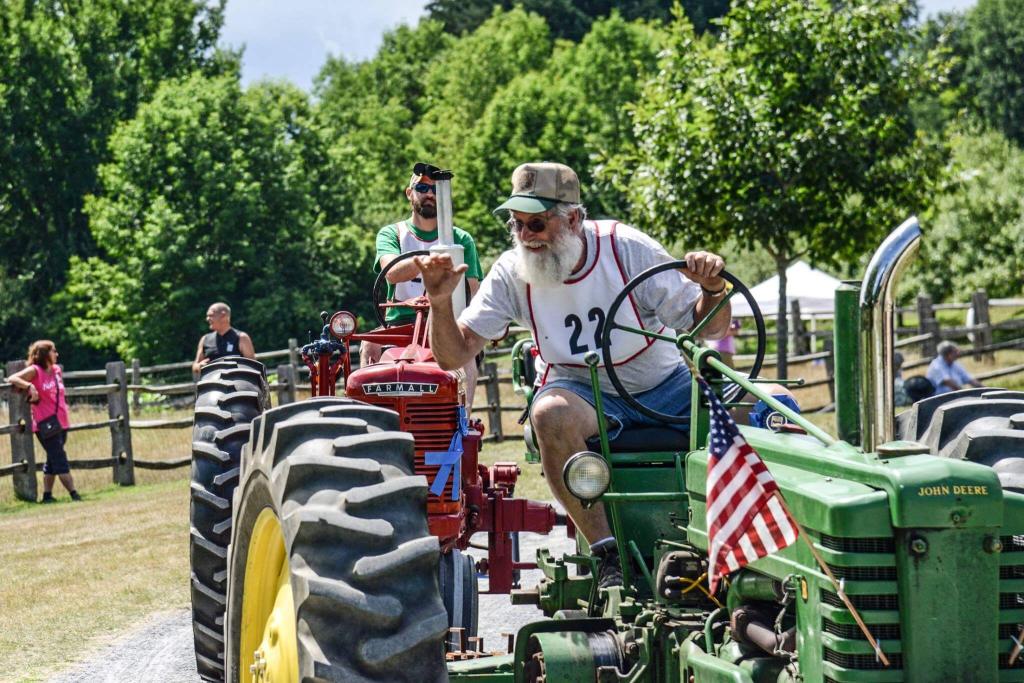 Billings Farm Old Vermont 4th
Thursday, July 4th
A traditional Billings Farm July 4th guarantees fun for all ages! Join us for a patriotic family celebration featuring wagon rides, sack races, flag making, historic speeches and debates, the reading of the Declaration of Independence at noon, and a rousing game of baseball.
Admission to Billings Farm & Museum is free to Inn guests.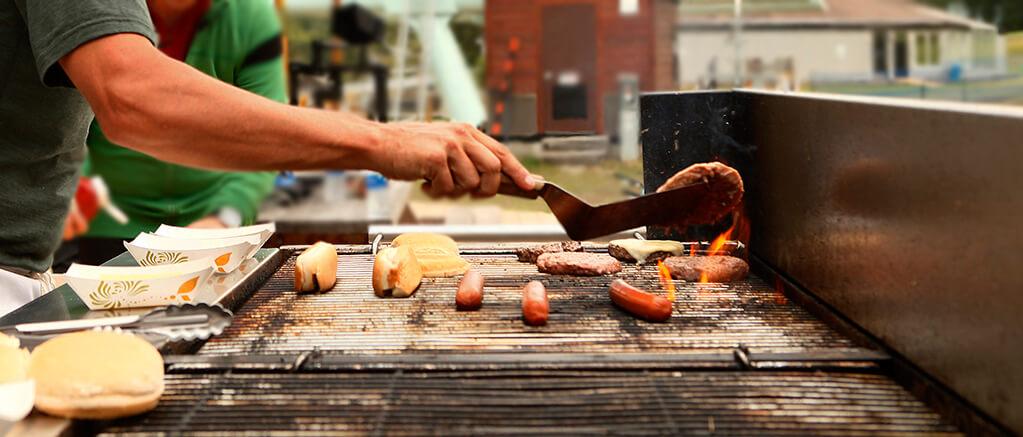 Front Lawn BBQ
Thursday, July 4th 
Have a picnic BBQ with us on our front lawn. Chef Rhys will pull out some of his southern flavors with a northern flare like Jason's Specialty Fried Chicken, Watermelon, Homemade Ice Cream and more! Fun for the whole family with live music by local guitarist Jim Yeager and kids games and activities on the lawn, plus a cash bar for the adults. 
5 - 7pm
$32 per adult, $16 per child 14 and under. No Reservations Required.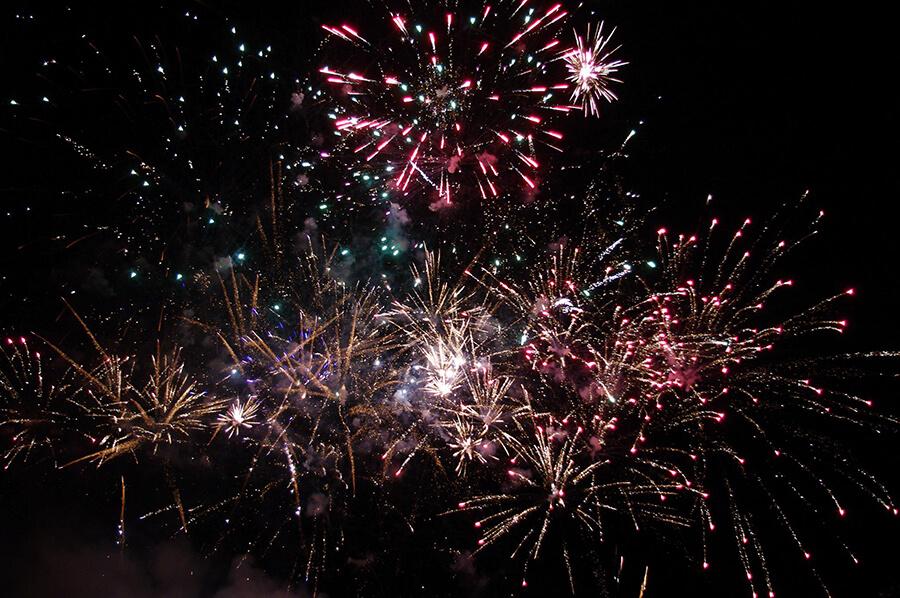 Woodstock Town Fireworks
Thursday, July 4th
Join the Town of Woodstock at the Woodstock Union High School for our town's annual 4th of July Festivities beginning at 6pm!
Stop by for games, activities and food trucks!
The Spectrum Teen Center will be hosting a Cookout and Picnic accompanied by the BorderStone Band providing live musical entertainment.
Flag Ceremony, performed by the Ora E. Paul American Legion and Boy Scout 220, to take place at 6:30 PM. 
Fireworks display at dusk!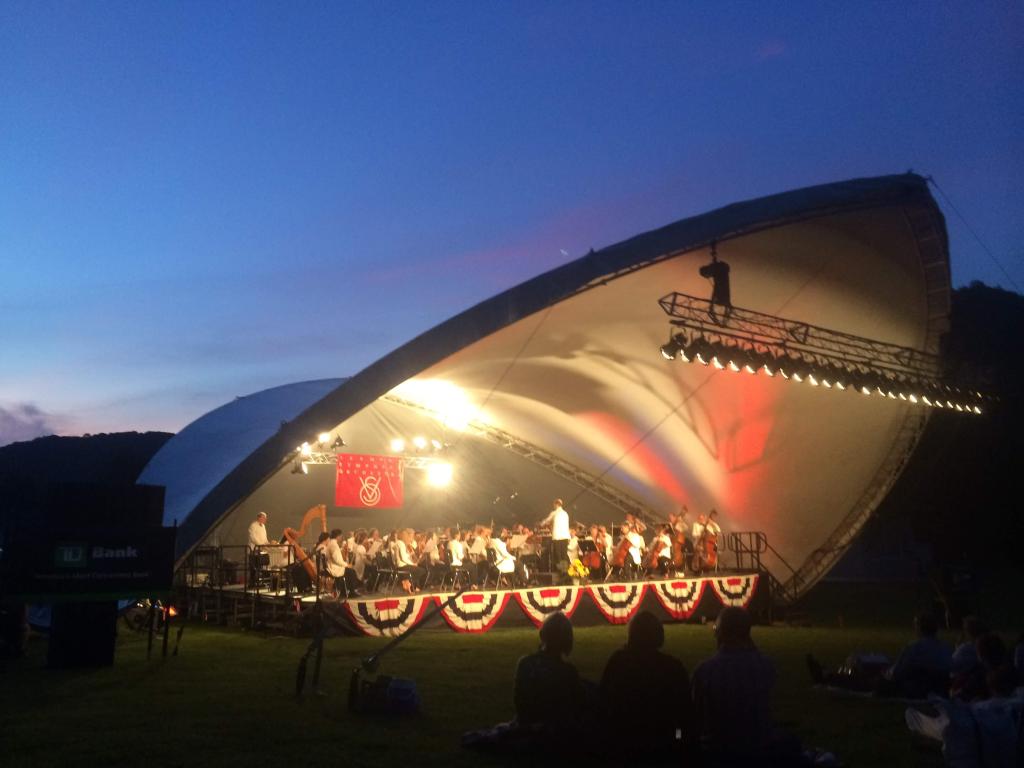 Vermont Symphony Orchestra
Friday, July 5th
Vermont Symphony Orchestra Summer Festival Tour at Suicide Six!
Pack a picnic basket and celebrate the sound of summer in Vermont with the VSO! This year's program, "Strike up the Orchestra!" was crafted by guest conductor Sharon Lavery, making her VSO debut. The orchestra showcases the composers who set America to music: Gershwin, Joplin, Bernstein, Copland, and the foremost film composer of our generation, John Williams. VSO Principal Clarinet Kelli O'Connor is our featured soloist in a jazzy concerto written by Artie Shaw. Each concert closes with a dazzling fireworks display accompanying Tchaikovsky's famous 1812 Overture and the beloved marches of John Philip Sousa.
Gates open at 5:30 pm for picnicking
Concert begins at 7:30 pm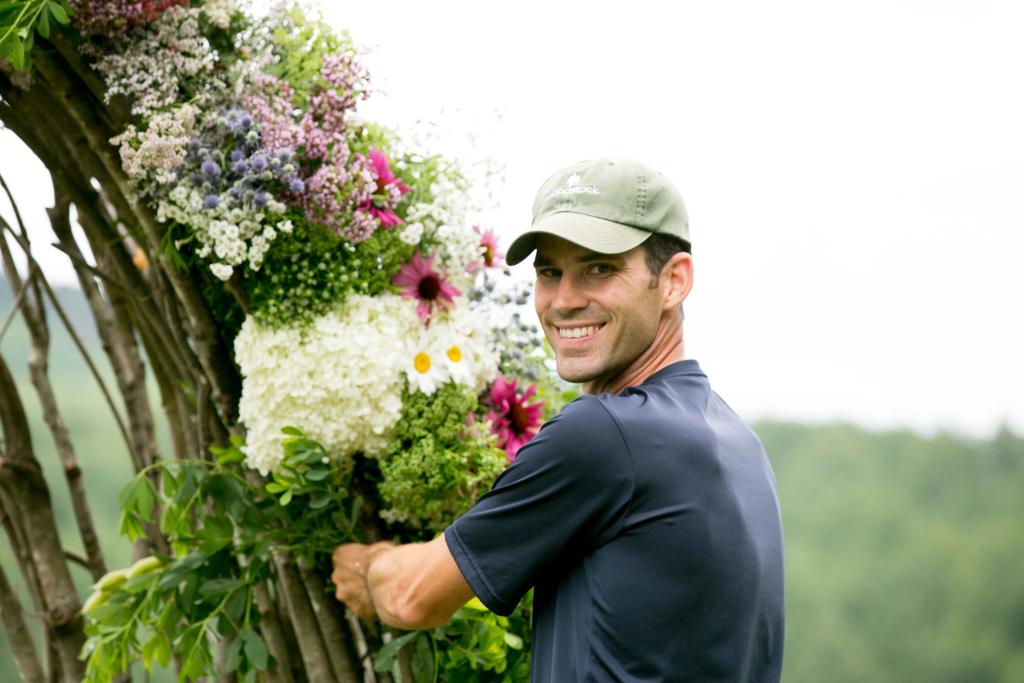 Summer Garden Tour Series
Saturday, July 6th
Summer Garden Tours - The Culinary Herbalist
Let our gardeners lead you down the path to enjoying and experiencing the best of living in tune with the land.  This garden appetizer class will tour you through the seasonal sensations grown on our 3 acre organic market garden, Kelly Way Gardens while we discuss, try and smell parsley, sage, rosemary, thyme… and twenty other great plants worth singing about.  Explore many of the most potent and valuable aspects of gardening – delicious fresh-picked herbs. 
9:30-10:30am
Complimentary for Inn guests, $10 for visitors.
No reservations needed.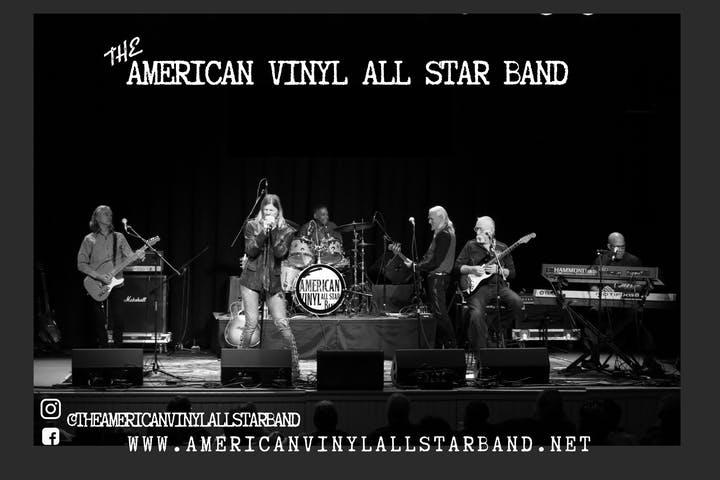 American Vinyl All Star Band 
Saturday, July 6th
The American Vinyl All Star Band Music Festival at Suicide Six!
Join us for the music festival as they play hit after hit of the legendary music from their original iconic bands. This band is composed of the iconic members from your favorite classic rock bands. This dynamic line-up of musicians includes: Jeffery "Skunk" Baxter founding member of Steely Dan and guitarist from the Doobie Brothers, Skunk unquestionably is one of the rock/pop world's most influential guitarist, having played on over 2500 recordings, Barry Goudreau guitarist formerly of the band Boston, who's record is still the fasting selling debut album of all time. The melodic sounds of Leroy "LSR" Romans keyboardist of the Wailers and Third World, with the beat of Robert "Mousey" Thompson drummer from the James Brown Band. and Danny Beissel lead singer from Fosterchild. "They don't just play the music, they ARE the music." 
Other special guest performers include Mark McGrath (Sugar Ray), Wally Palmer (The Romantics), The Uptown Horns (The Rolling Stones), Conrad Korsch ( The Rod Stewart Band), Brian Quinn (Candlebox), Phil Stokes (Pure Prairie League), Evelyn Cormier (American Idol) and Woodstock's own Jim Yeager as the opening act at 6PM. Local food and drinks will be available for purchase onsite.