Wassail Weekend ~ 2019
December 12 - December 15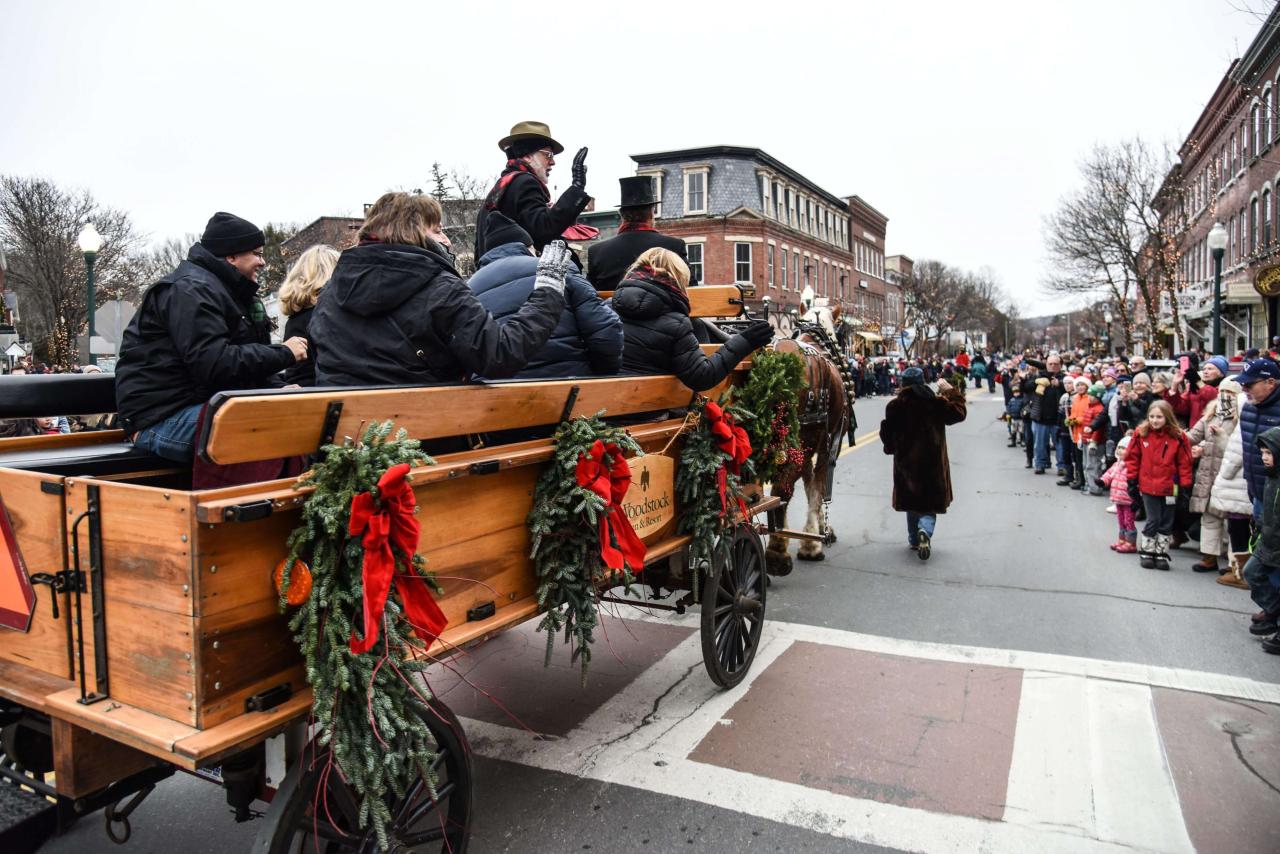 The town of Woodstock celebrates its 35th Annual Wassail Weekend!
This famous event is full of family activities & holiday cheer. Grab a spiced cider, tour historic houses, celebrate the lighting of the Christmas Tree and enjoy the annual Equestrian Parade.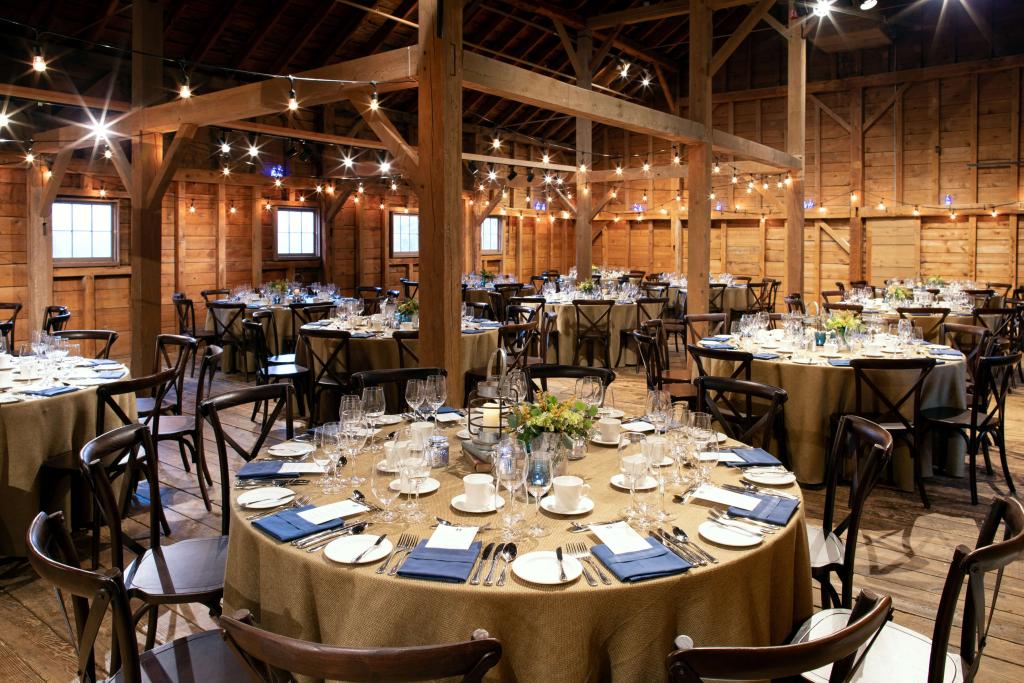 Wine, Wit & Wisdom
December 12, 2019
Billings Farm & Museum 
Join Woodstock Inn & Resort Executive Chef Rhys H. Lewis and his wine enthusiasts for an interactive, educational, and fun wine tasting. Sample some of the world's wonderful wines, paired with Vermont's Artisan Cheeses.
$55++ per person. Must be 21 or older to participate.
Call 802-457-6665 to reserve.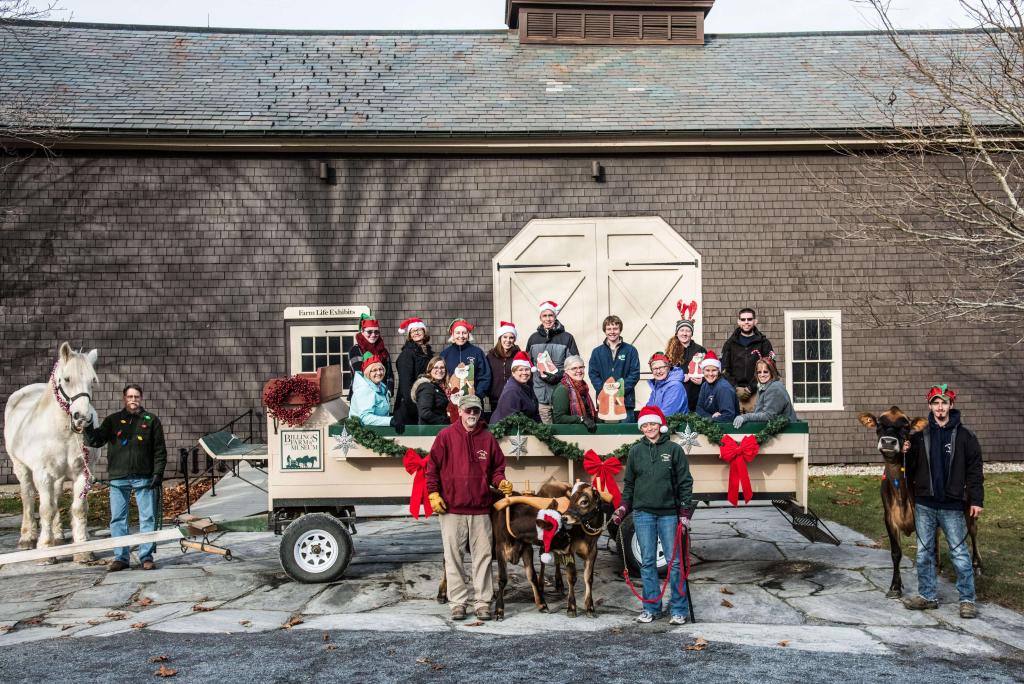 Wassail Weekend on the Farm
December 13-15, 2019
Billings Farm & Museum
Tour the festively decorated 1890 Farm Manager's House and farm barns; make a historic ornament as a memento of your visit and enjoy time with the whole family. Sunday: horse-drawn sleigh or wagon rides (conditions permitting).
Admission to Billings Farm & Museum for Inn Guests is included in the Resort Fee.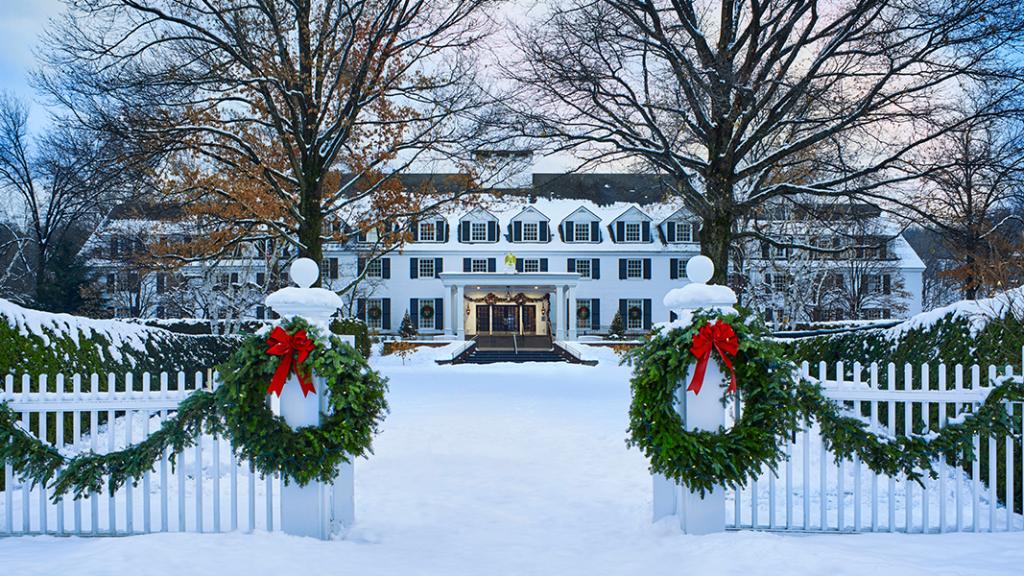 Holiday House Tours
Experience the warm hospitality of Old New England, when Woodstock's most charming houses deck their halls and open their doors for what has become a quintessential holiday tradition, now in its 18th year. Docents are present at each location to provide historical information and answer questions.
Advance Ticket $45 (deadline Friday, Dec 13)
Day of Ticket $50 (purchase Saturday, Dec 14)
Volunteer Ticket $20 (deadline Monday, Dec 9)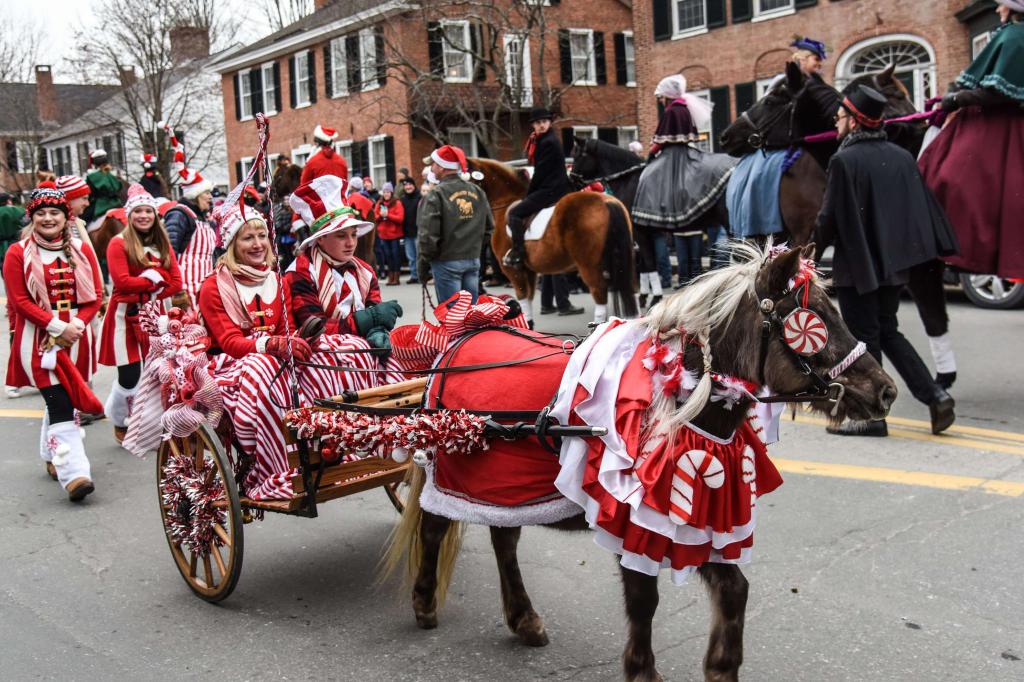 Annual Equestrian Parade
December 14, 2019
Village of Woodstock
Join the town on Saturday afternoon for the main event of Wassail Weekend! Grab a cup of spiced wine and watch the smartly dressed ponies and sleigh bell clad horses parade through the Village of Woodstock, around the Green and back through town.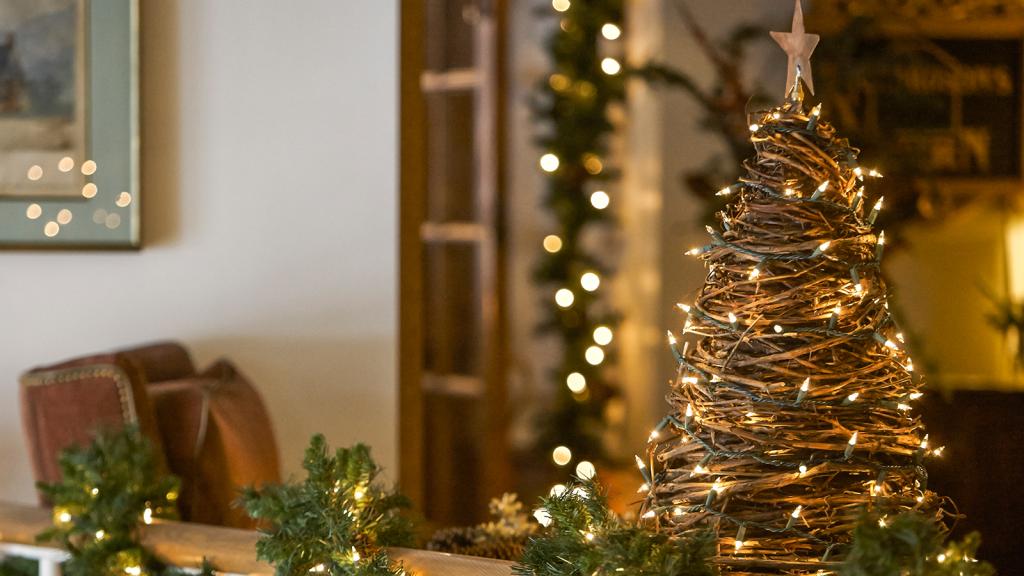 Wassail Weekend Lunch, Bar & More
December 14, 2019 ~ 12-9pm
The Red Rooster
Take a break from the spiced cider and chilly winter streets to enjoy our special A La Carte Holiday Menu for Lunch on Wassail Weekend! 
Lunch in the Red Rooster - Open to Public 
RED ROOSTER LUNCH MENU RED ROOSTER BAR MENU
Lunch in the Rockefeller Room - Inn Guests Only 
ROCKEFELLER ROOM LUNCH MENU
The Rockefeller Room will be open for Inn Guests Only during Wassail Weekend. Inn Guests may enjoy the Full Bar (11am-8pm), Lunch Menu (12pm - 3pm), Afternoon Tea (4pm-5pm) and the Manager's Reception with Wine and Cheese (5pm - 6:30pm).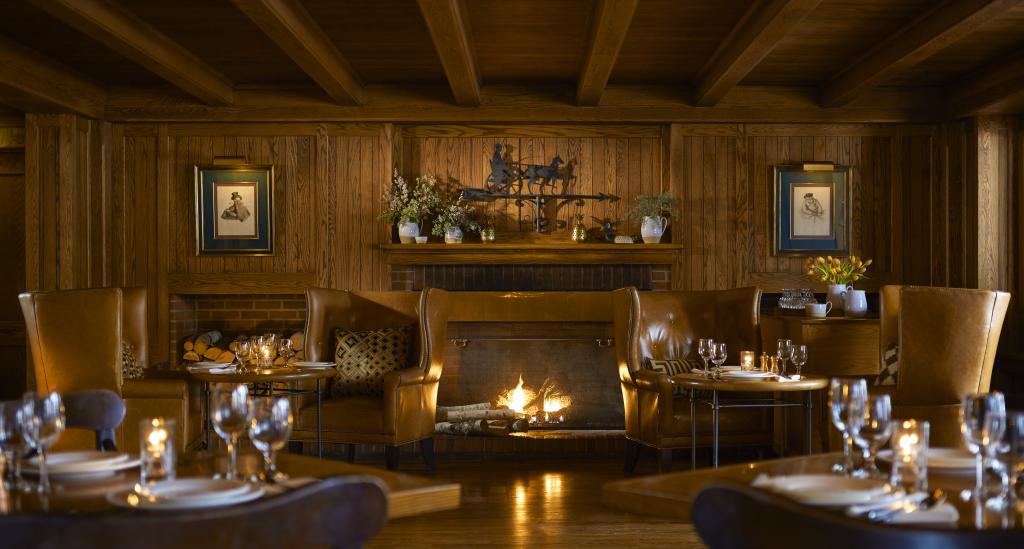 Wassail Dinner in Richardson's Tavern
December 14, 2019 ~ 4:30-10pm
Richardson's Tavern
If the Wassail Celebration Feast isn't your style, join us in Richardson's Tavern for an A La Carte Holiday Menu! The Bar will be open for drinks 1pm - 11pm. 
Tavern Reservations Recommended: 802-457-6671
Wassail Weekend Feast!
December 14, 2019 ~ 5-9pm
The Red Rooster
Join us for the ultimate Wassail Weekend Feast crafted by our Resort Chefs. Enjoy this pre fixe 4 course meal by choosing your favorite of each course from the holiday selections. Holiday children's menu available during this time.
$65++ per person
Red Rooster Reservations Required: 802-457-6671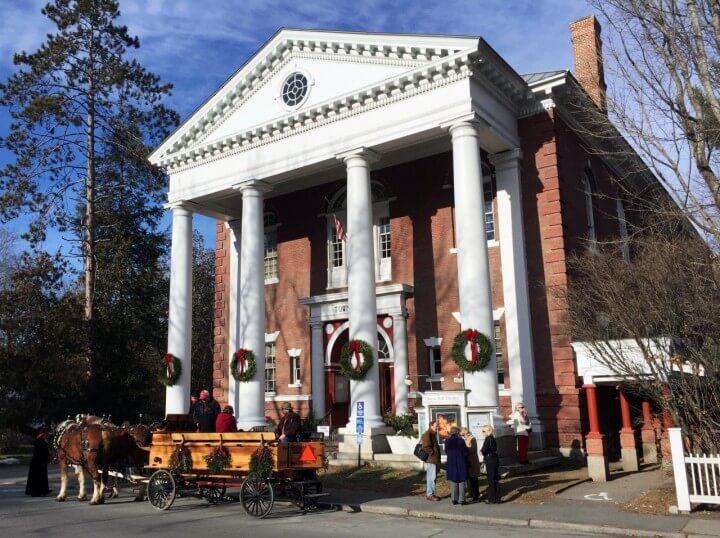 Wassail Weekend Holiday Concerts
December 13-15, 2019
Pentangle Arts / Woodstock Town Theater
Join our local Pentangle Arts for a series of festive holiday concerts - just steps from the Inn!
Friday, December 13 ~ The Whiffenpoofs: The internationally acclaimed a cappella group from Yale.
Saturday, December 14 ~ Còig: One of Atlantic Canada's most exciting Celtic traditional groups made up of four accomplished multi-instrumentalists.
Sunday, December 15 ~ Community Messiah Sing: The annual conclusion to Wassail Weekend! Audience joins in for the choruses.