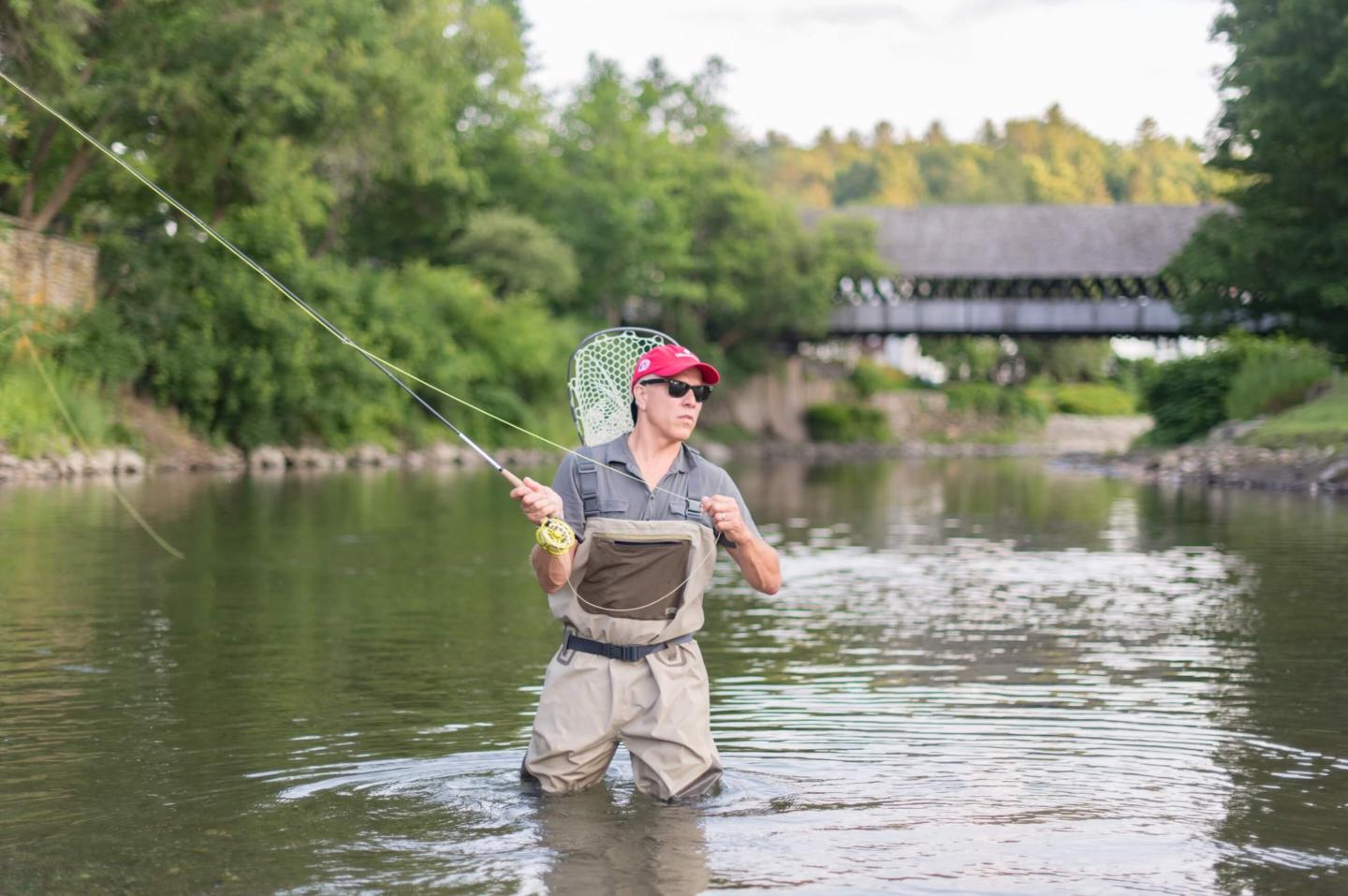 The Fly-Fishing Program is currently taking bookings for guided excursions and lessons starting May 16th. For bookings and questions, please email fish@woodstockinn.com.
We will be following the Vermont Fish & Wildlife and our Woodstock Inn & Resort Fly Fishing guidelines until further notice.
All participants and guides must wear a properly fitted mask.

Prior to each excursion, all participants and guides must participate in a pre-screening temperature check.
If participants or guides are sick or have symptoms, see your medical provider and stay off the water.
Adhere to social distancing standards (6 feet minimum).
Avoid close contact with other persons.
Wash hands often.
Do not share gear, equipment, clothing, or personal items.
Clean/sanitize fishing gear before and after each use.
Boat trips will not be permitted (until further notice)
Participants will follow the guide to the fishing destination in their own automobile.
Vermont Residents and Non-Residents entering Vermont from out of the state or country, should 14-Day quarantine unless an essential worker.
We look forward to welcoming you back to the Woodstock Inn & Resort and getting out on our beautiful waters with one of our Orvis Endorsed Guides.