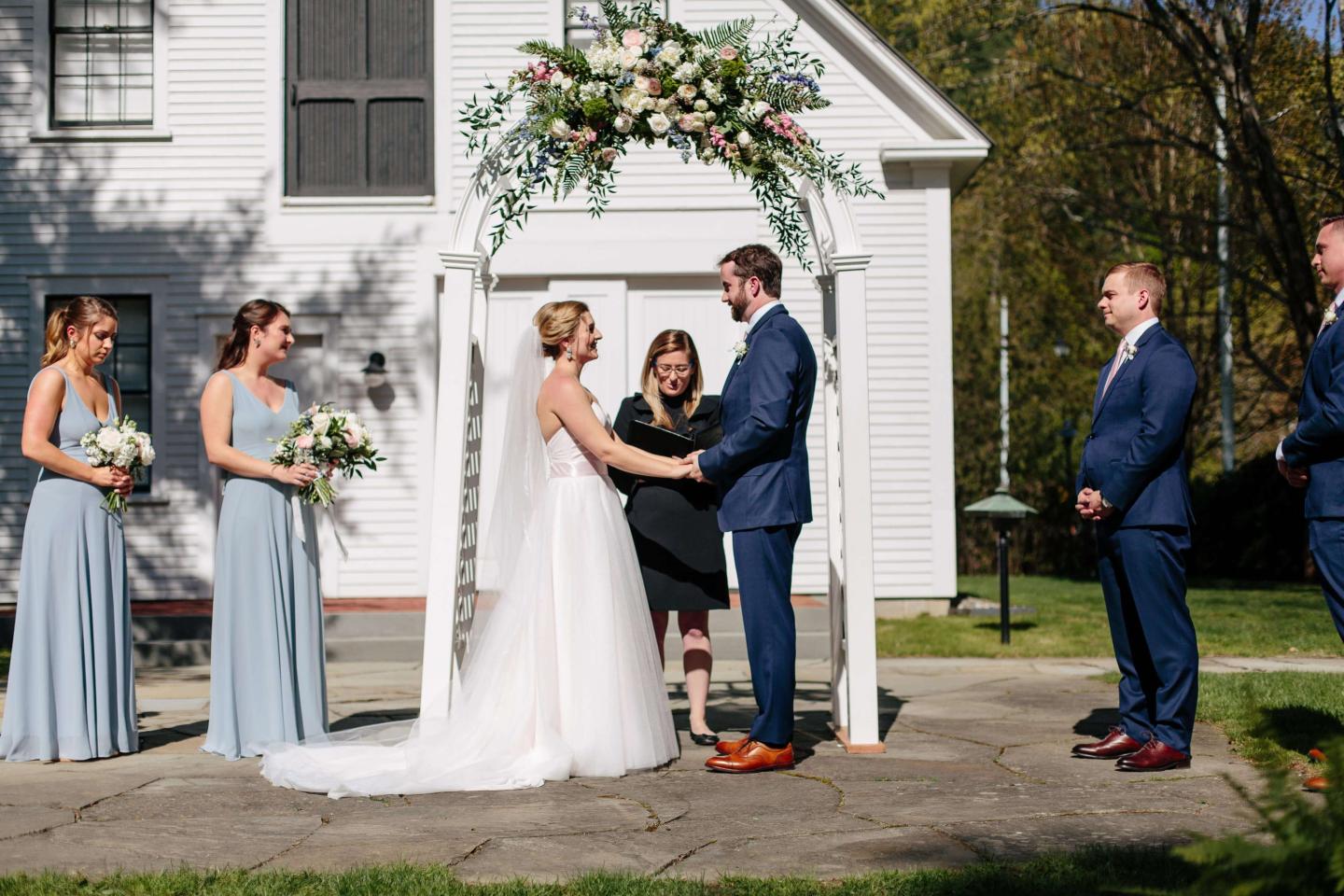 Micro Weddings & Elopements
Tie the knot at the Woodstock Inn & Resort in beautiful Woodstock, Vermont. We offer small ceremonies, receptions, and intimate gatherings to celebrate your love. From the venue to the wedding cake, our team will arrange each element for your micro wedding or elopement.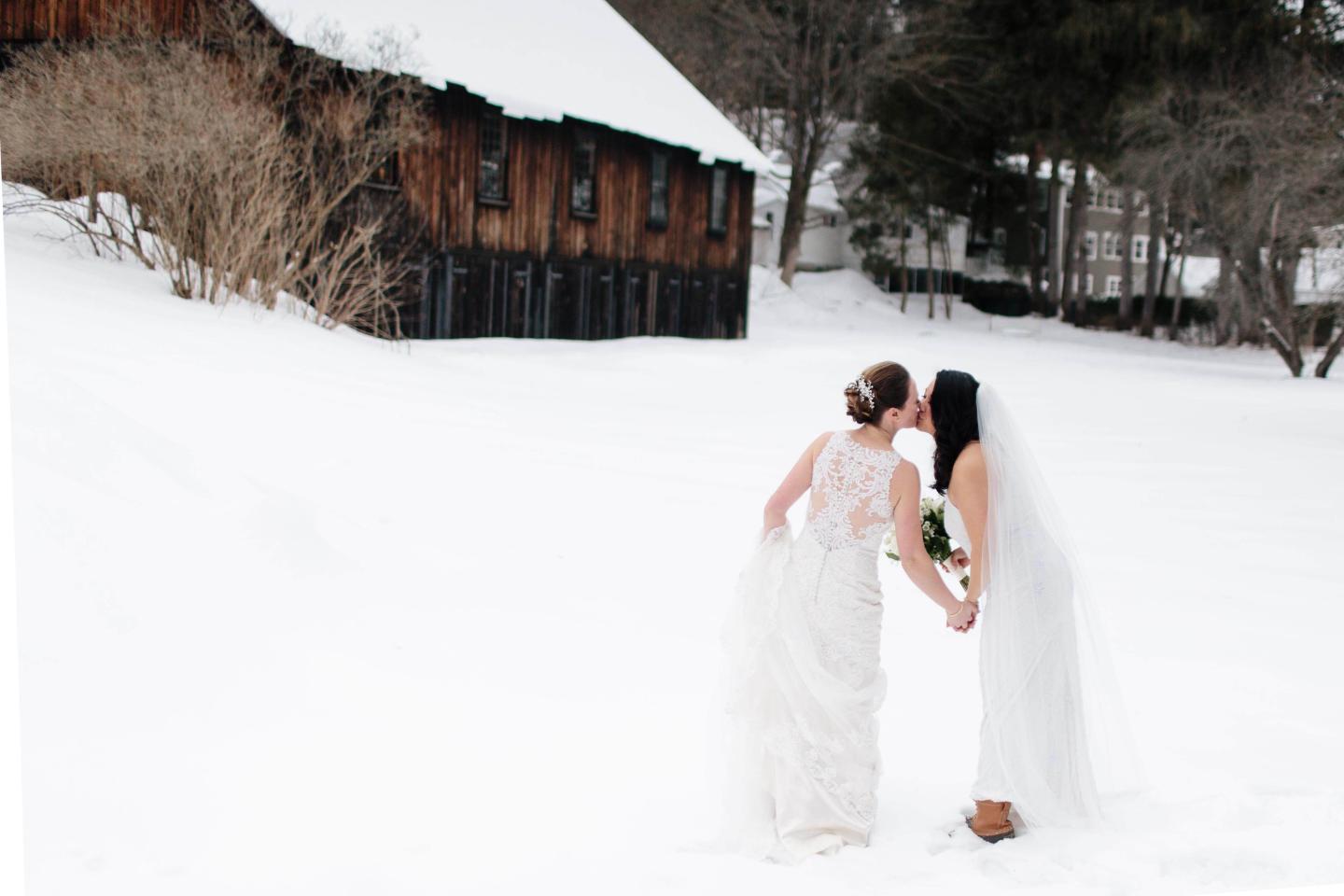 Micro Weddings
Celebrate your nuptials with a handful of your closest friends and family. Woodstock is the perfect place for quaint, private ceremonies and receptions. Micro weddings may be small in size, but they are overflowing with joy and are the perfect way to intimately celebrate with those dear to you.
Our resort venues include pastoral barn experiences, outdoor picturesque garden and farm locations, and a variety of formal and informal indoor settings. Our culinary team has great flexibility to present an amazingly custom dining experience for you and your guests. And to top it off, our Pastry Chef and his incredibly talented cake bakers will astonish you with an extraordinary, tasty creation.
We provide menus to help get you started, but using your imagination with our experienced team, we will design your unique event just as you dreamed.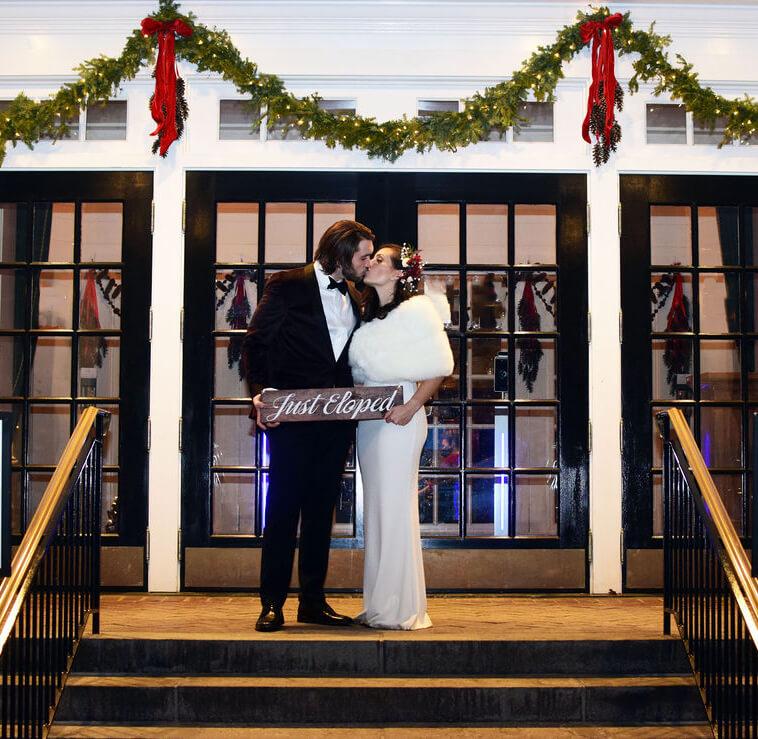 Elopements
Make your intimate moment extra special when you elope in Woodstock, Vermont. From your private ceremony to the special dinner, our experienced team will help plan all the elements of your elopement.
We have staff that can marry you, which can be arranged separately, and we have endless picturesque outdoor and indoor settings to share your vows.
Enjoy your first dinner as a married couple in a private suite with a special menu made just for you. Contact our Wedding Sales Manager to begin planning your elopement.