Wine, Wit & Wisdom Events
Wine & Cheese Tastings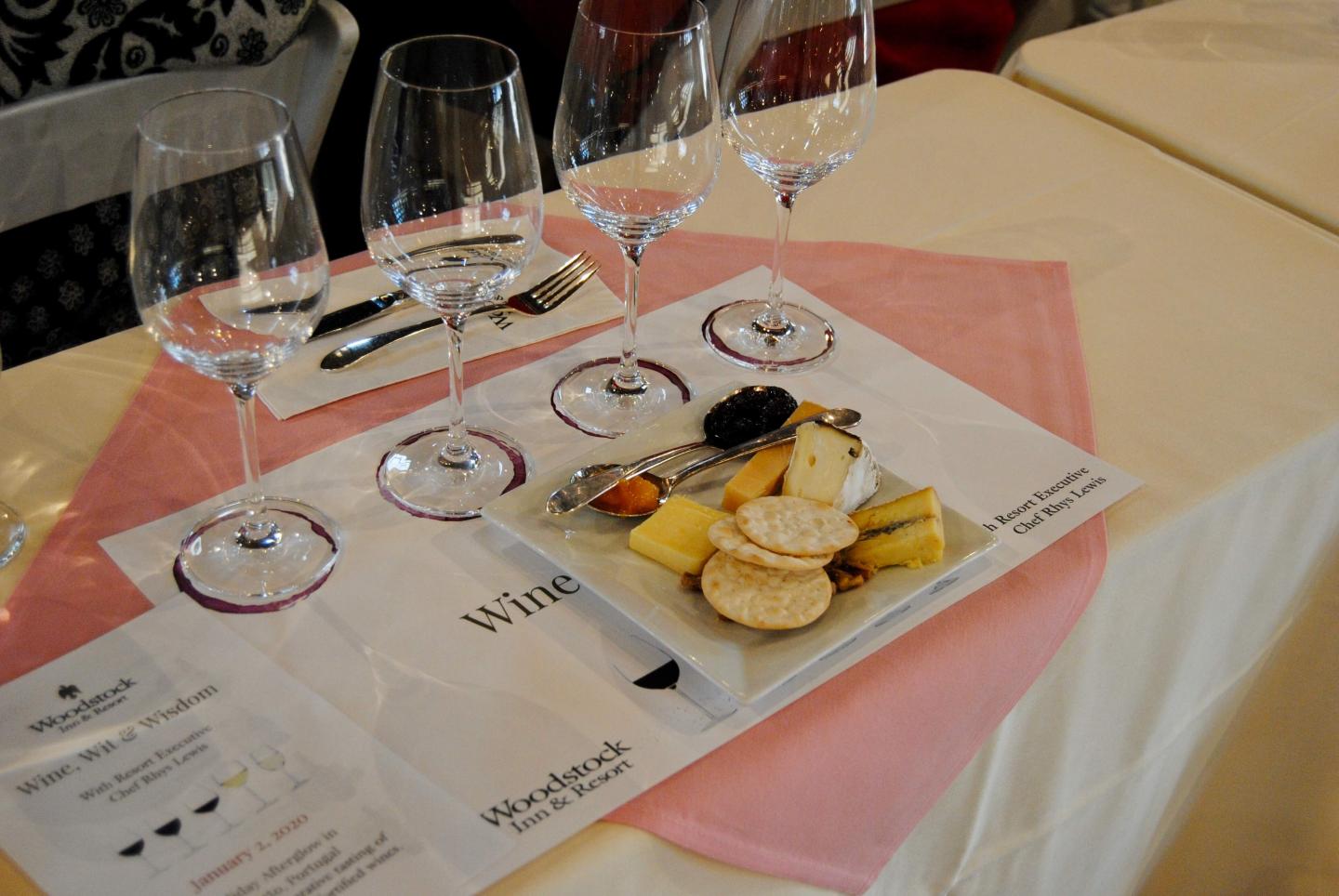 Join Woodstock Inn & Resort Executive Chef Rhys H. Lewis and his wine enthusiasts for interactive, educational, and fun wine tastings! Sample some of the world's wonderful wines, paired with Vermont's Artisan Cheeses. Set in the historic Billings Barn, these events are perfect for a group of friends and family to enjoy together! 
From sparkling to reds and sips from famous growing regions, each date features a different wine and cheese pairing!
$60++ per person. Must be 21 or older to participate.
Call 802-457-6600 or concierge@woodstockinn.com to reserve.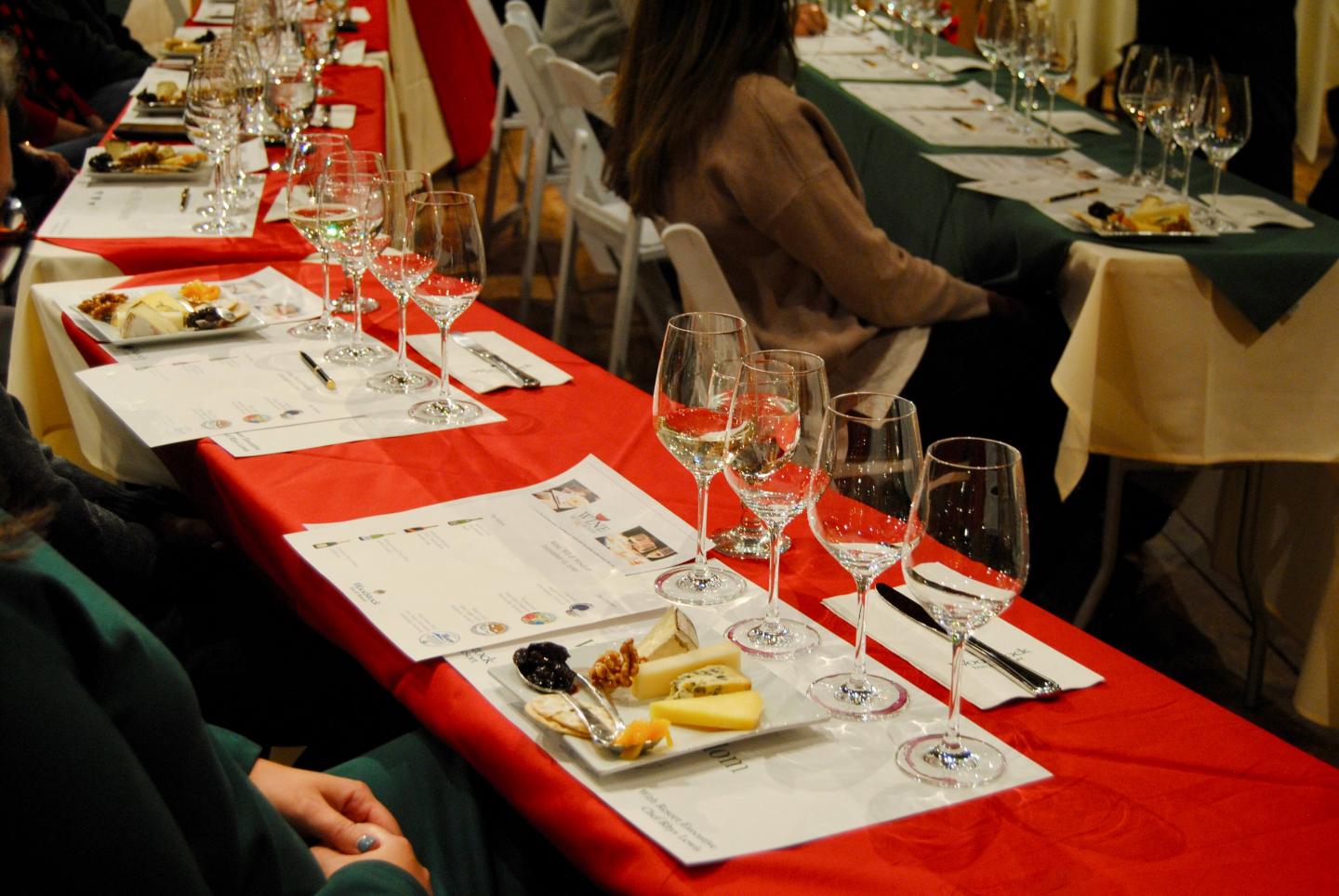 2021 Dates & Wines
All Wine, Wit & Wisdom events run 3:00pm - 5:00pm
June 30 - Tasting Down Unda: A Closer look at Wines of the Southern Hemisphere. 
August 25 - A Sparkling Experience: Discover the history and the developmental process of "Method E Champenoise".
September 15 - The French Connection: A tasting of wines with a sense of place.
September 22 - Searching for the Perfect Pinot: Celebrate the travels of "Pinot Noir" Burgundy's Most Celebrated Grape.
September 30 - Italy, From the Grapes to the Glass: Explore the grapes and the wines of Italy's most celebrated wine regions.
October 7 - Tempranillo and Beyond: Enjoy a comparative tasting of the unique wines of Spain.
October 14 - Waiting to Catch A Cab?: In this tasting, you will study four Cabernets from different parts of the globe.  Experience the distinct differences that "Place" has on the globetrotting varietal Cabernet Sauvignon.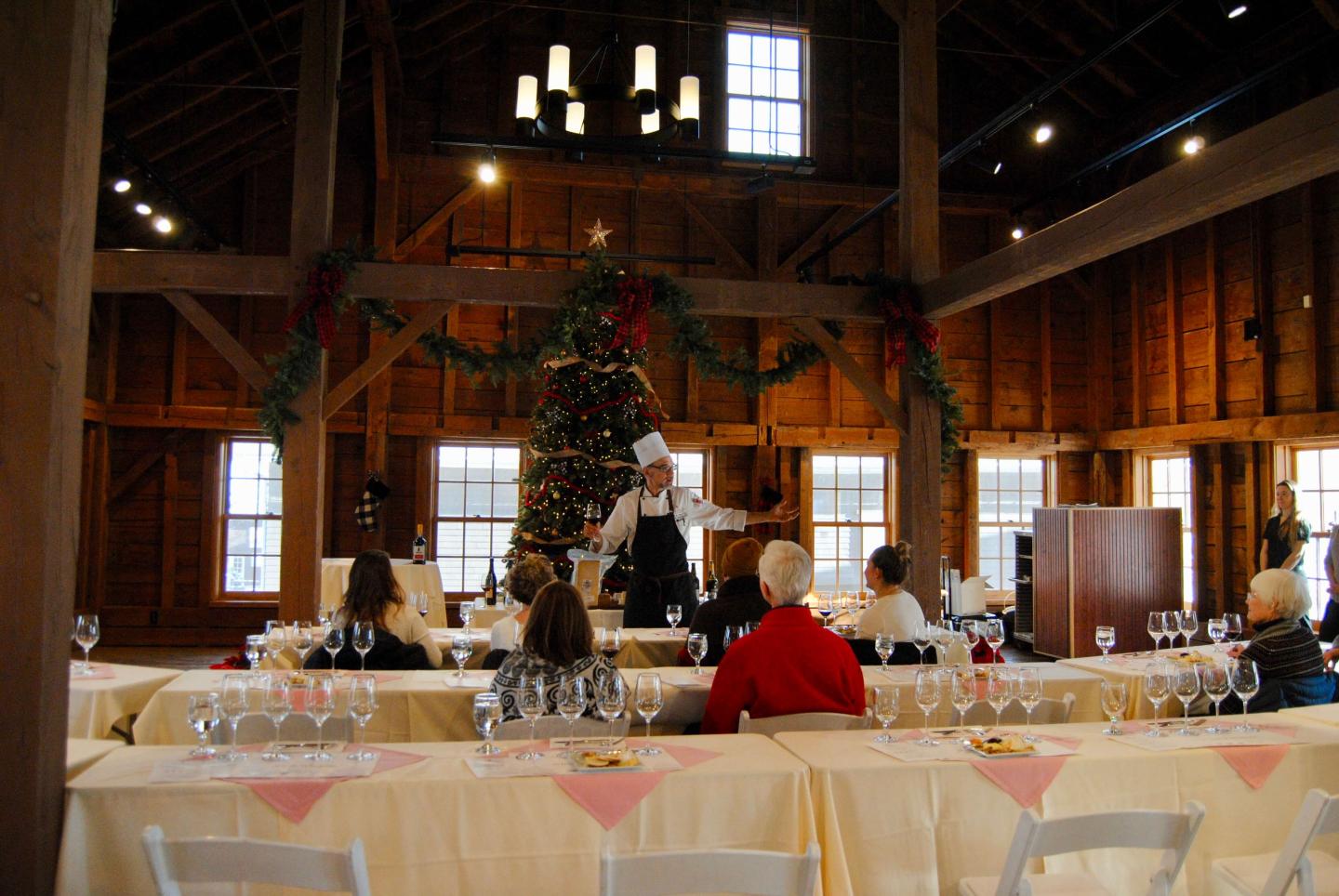 Billings Barn
The beautiful Billings Barn at Billings Farm & Museum provides a perfect setting for Wine, Wit & Wisdom events! Renovated in 2019 to display the history of the farm and connect visitors to the Marsh, Billings, and Rockefeller legacies, the barn showcases the timeless Vermont setting. 
The Billings Barn features plenty of room to accommodate everyone with ample spacing between parties.