Billings Farm & Museum Presents: Two Homes, One Estate, A Joint Tour with the National Park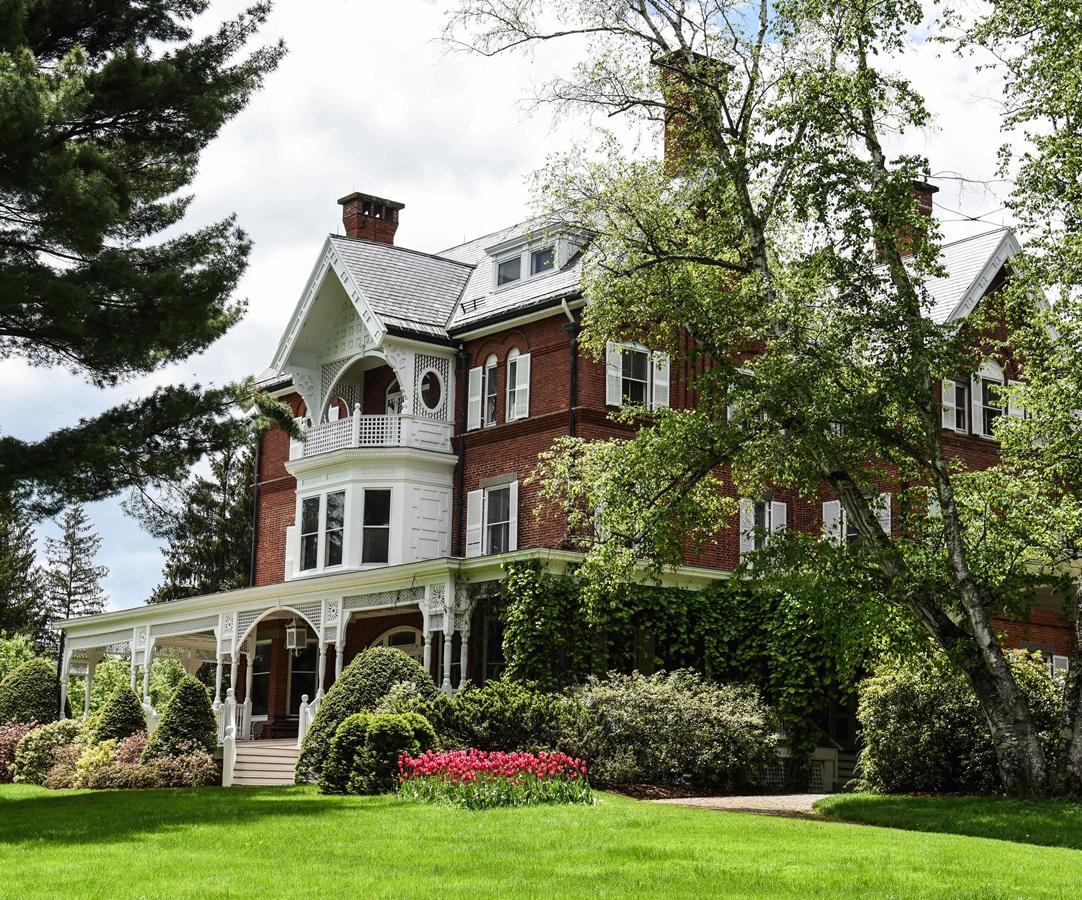 Two Homes, One Estate: Joint Tours at Billings Farm & Museum and the National Park
Billings Farm & Museum and Marsh-Billings-Rockefeller National Historic Park are partnering to offer a special double tour, called "Farm House/Manor House," exploring work, life and leisure in their respective showcase historical homes. The tours are presented monthly on Saturday afternoons beginning June 23.
In the late 1800s, what we know today as Billings Farm & Museum and the National Park were part of a single estate, a "model gentleman's farm" run by the Billings family – first by patriarch Frederick Billings, then his wife Julia and their daughters in the decades following his death in 1890. In 1889, Billings began construction on a modern farm house for their newly hired farm manager, George Aitken, his wife, and four daughters.  The two families embarked on a professional and personal relationship that spanned two decades and brought great acclaim to the estate's dairy operation.
The double tour will take visitors back in time – first to the Billings Farm House, restored to appear as it did circa 1890, and then to the Marsh-Billings-Rockefeller Mansion, which features original furnishings and personal effects from 1869 through 1997.
These very special tours run from 1 pm to 3 pm and will be offered on June 23, July 21, August 18, September 15 and October 20. The cost for adults is $21, $16 for ages 62 and over. The tours meet at the Billings Farm & Museum Visitor Center; admission to both homes and to Billings Farm & Museum is included in the fee. (Admission to the National Historical Park and its hiking trails is free.) Space is limited, reservations are strongly suggested by calling Marsh-Billings-Rockefeller National Historical Park: 802-457-3368 ext. 222.