Tennis
at the Athletic Club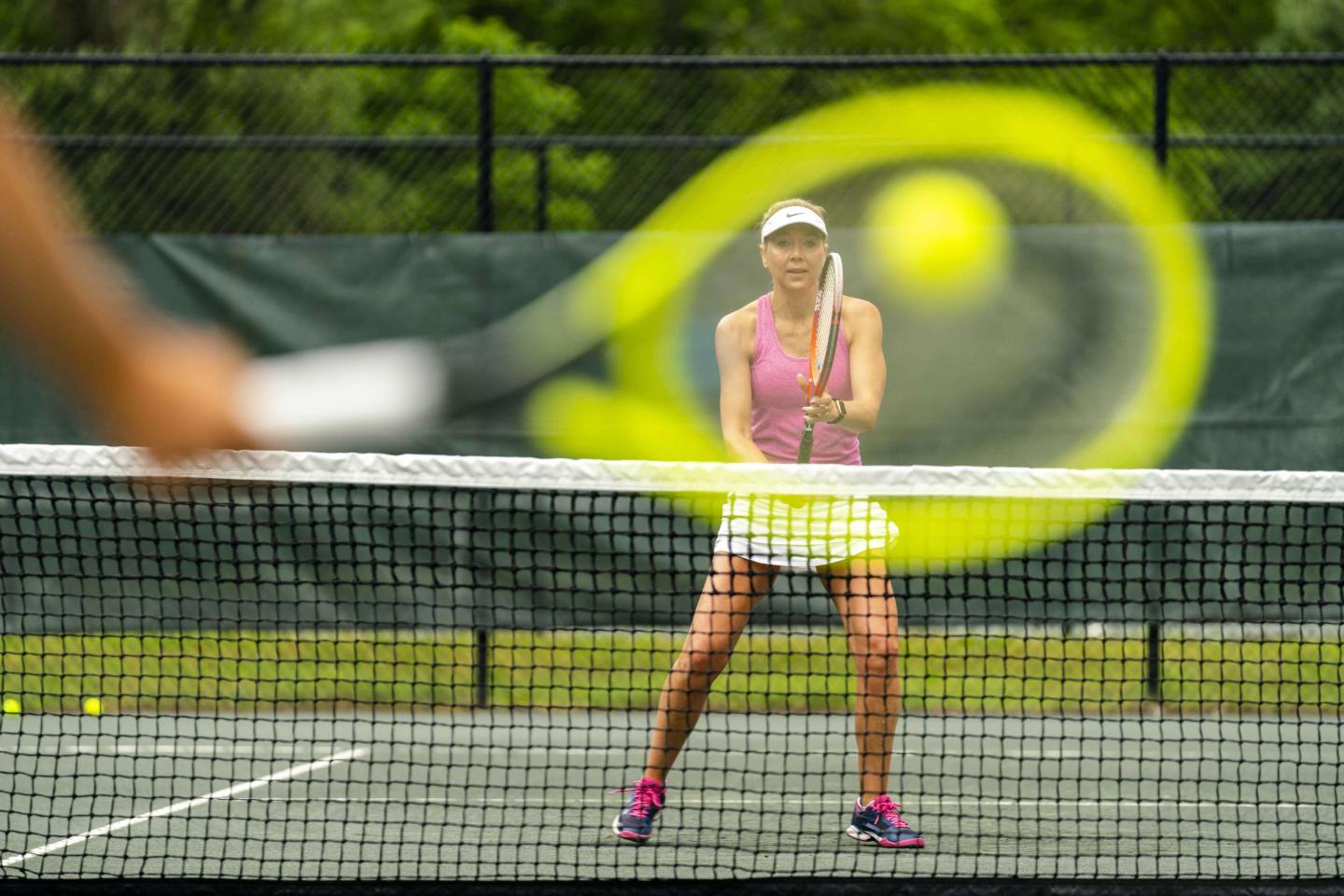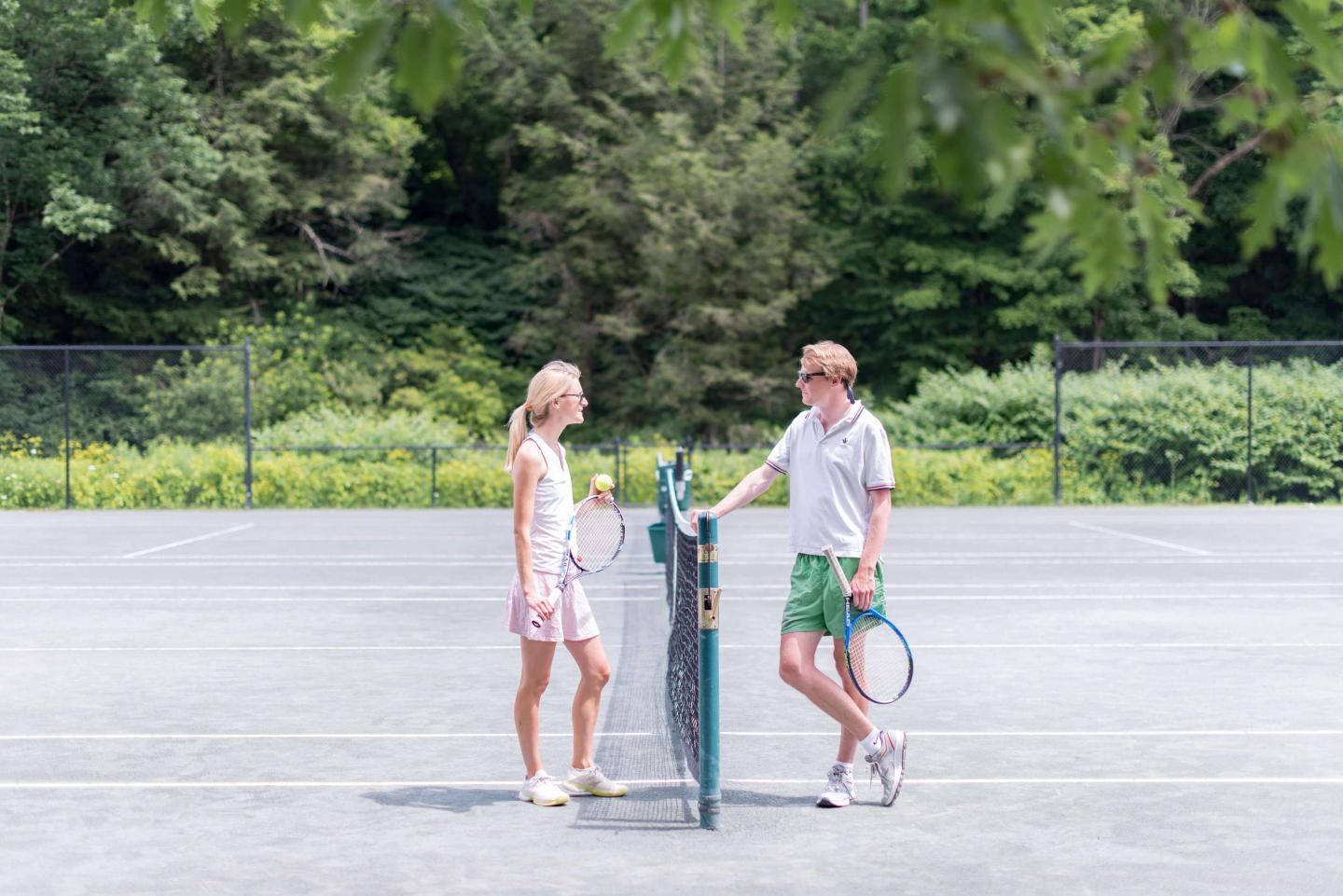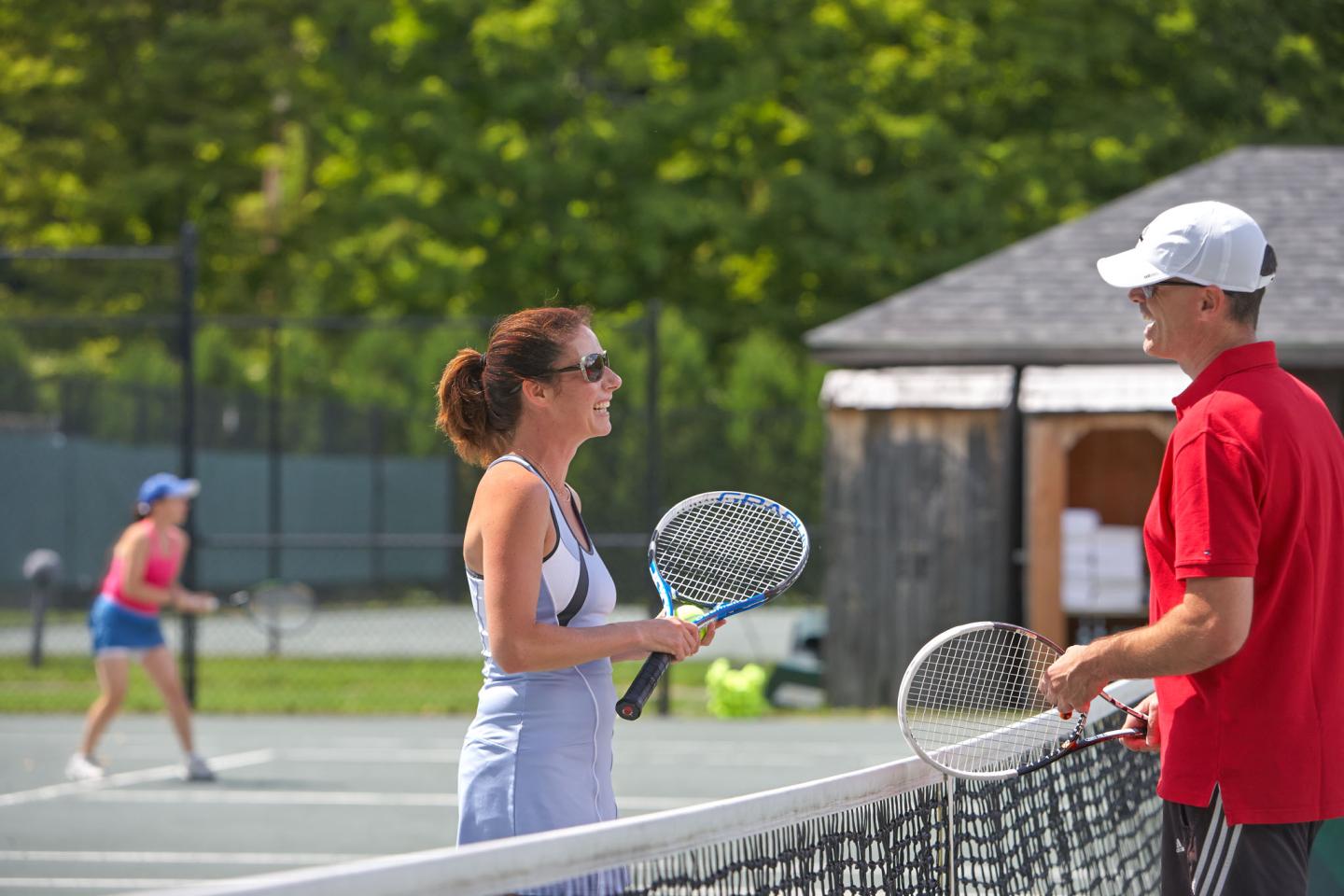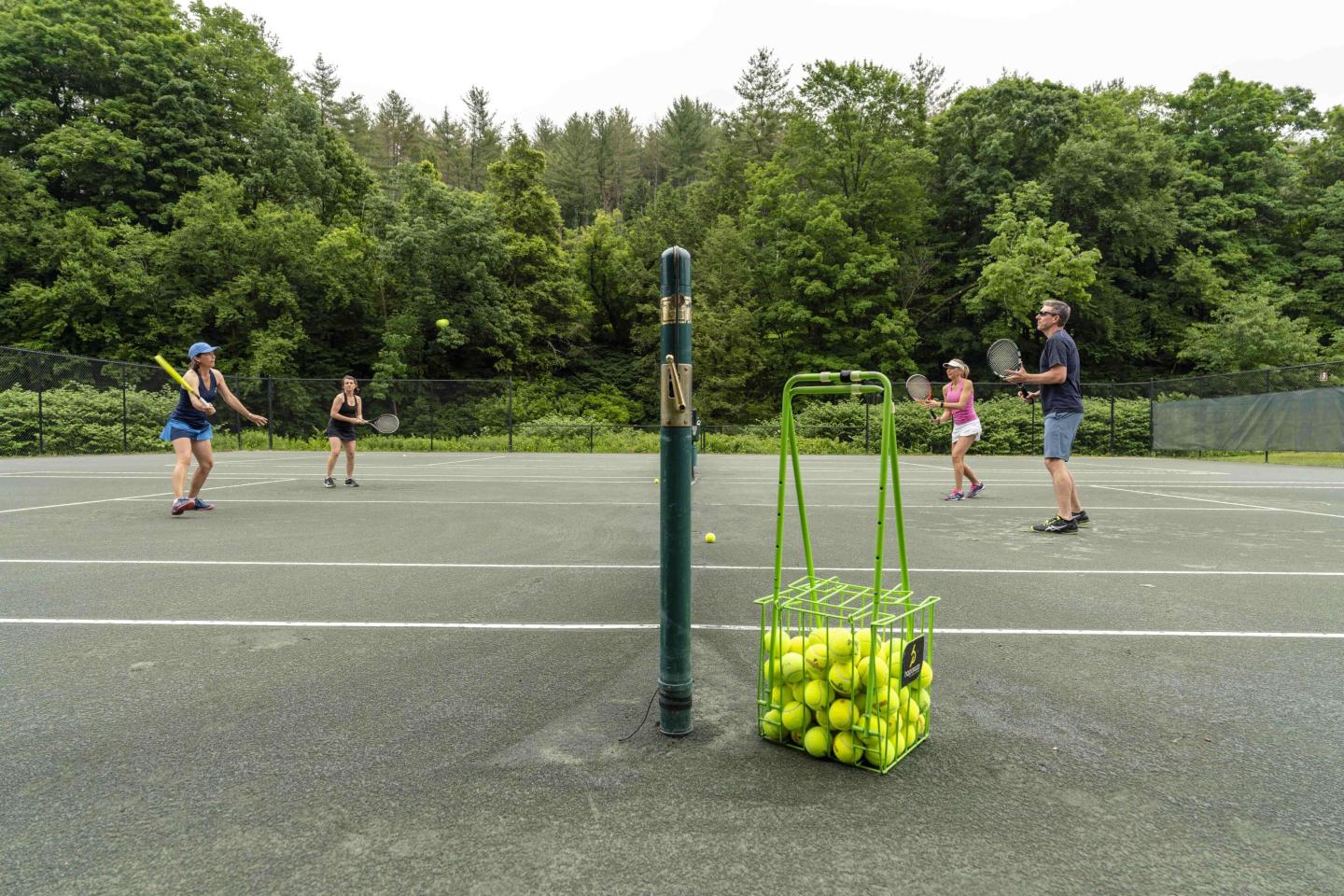 Named New England's Best Racquet Facility in 2013 by the United States Professional Tennis Association, our Athletic Club boasts 12 world-class indoor and outdoor tennis courts.  Enjoy a game, or join in on one of the many clinics offered.  Lessons are available for all ages and abilities, or allow us to host a mini-round robin for your family and friends! 
Tennis & Pickleball Play 
We are now re-open for mixed household doubles-play! Court reservations can be made by calling us: 802-457-6656 or booking online.
Private Lessons & Ball Machine
We are offering bookings of the ball machine for *single* participants only. The ball machine can be booked for 60 minutes, for $20/hour for members, and $50/hour for resort guests (that price includes their court rental fee). Call us 802-457-6656 to schedule.
Court Rates
Offering 12 courts: 2 indoor (U.S. Open surface) and 10 outdoor (6 Har-tru Green Clay and 4 U.S. Open)
|   | Indoor | Outdoor |
| --- | --- | --- |
| Woodstock Inn Guest | $55 per court | $55 per court |
| Non-Member Single | $25 per player | $25 (Hard Court) per player  $30 (Clay Court) per player |
| Non-Member Doubles | $20 per player | $20 (Hard Court) per player  $25 (Clay Court) per player |
Court booking requests needed 24-hours in advance.
Lessons available by appointment. 802-457-6658. 
Play Safe & Stay Safe Guidelines
All Athletic Club Fees & pricing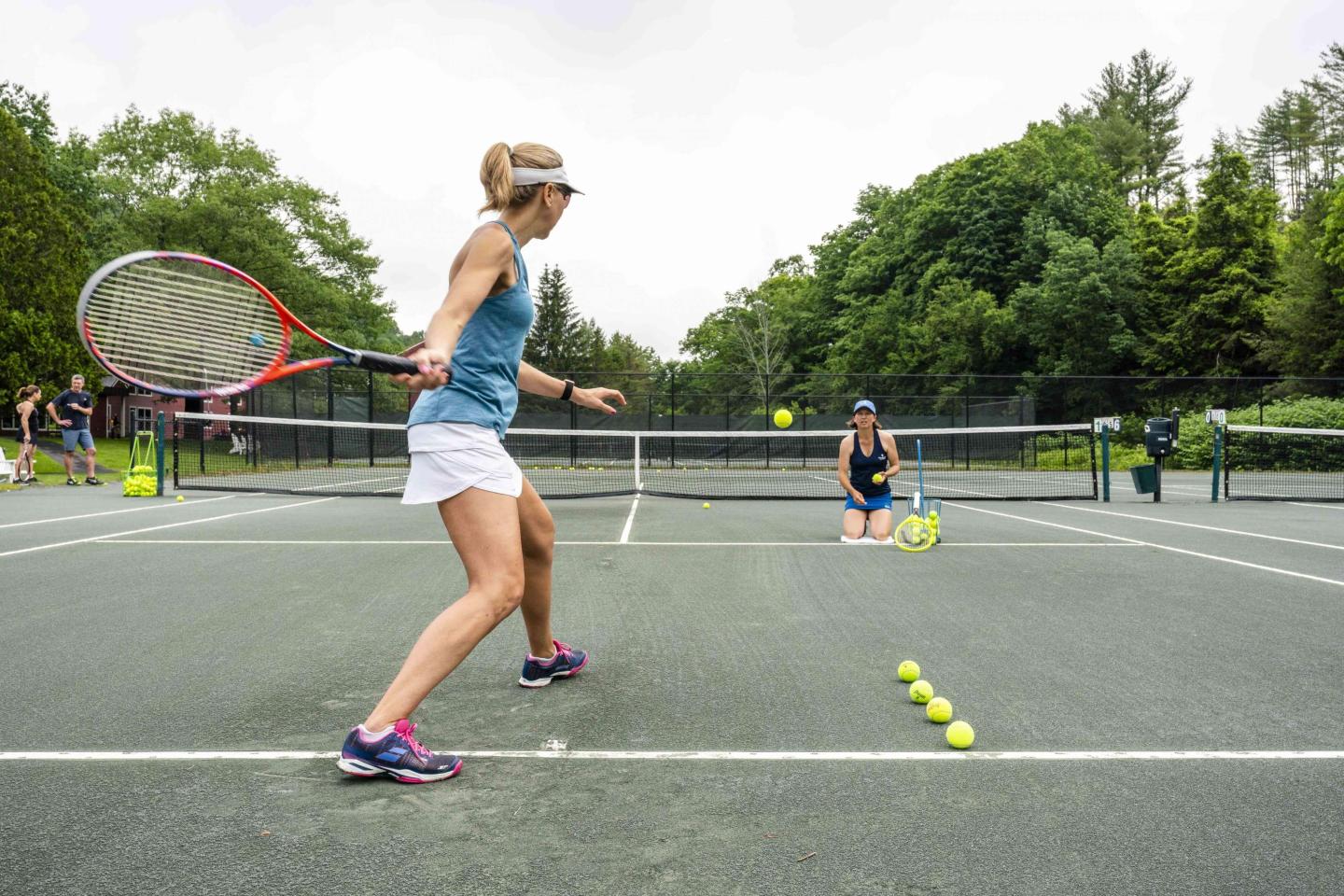 Tennis Lessons
Learn from the pros!
We offer a variety of tennis lessons to help improve your game. From beginner to expert player, our tennis professionals and coaches are ready and excited to teach you! All ages welcome, we also offer our Tennis Academy and Junior Tennis Program. 
Clinics, Pro Hitting Sessions, Private Lessons and Duet Lessons are all available for members, Inn guests and non-members. 
Call or email to schedule your tennis lesson today!
802-457-6656
athleticclub@woodstockinn.com.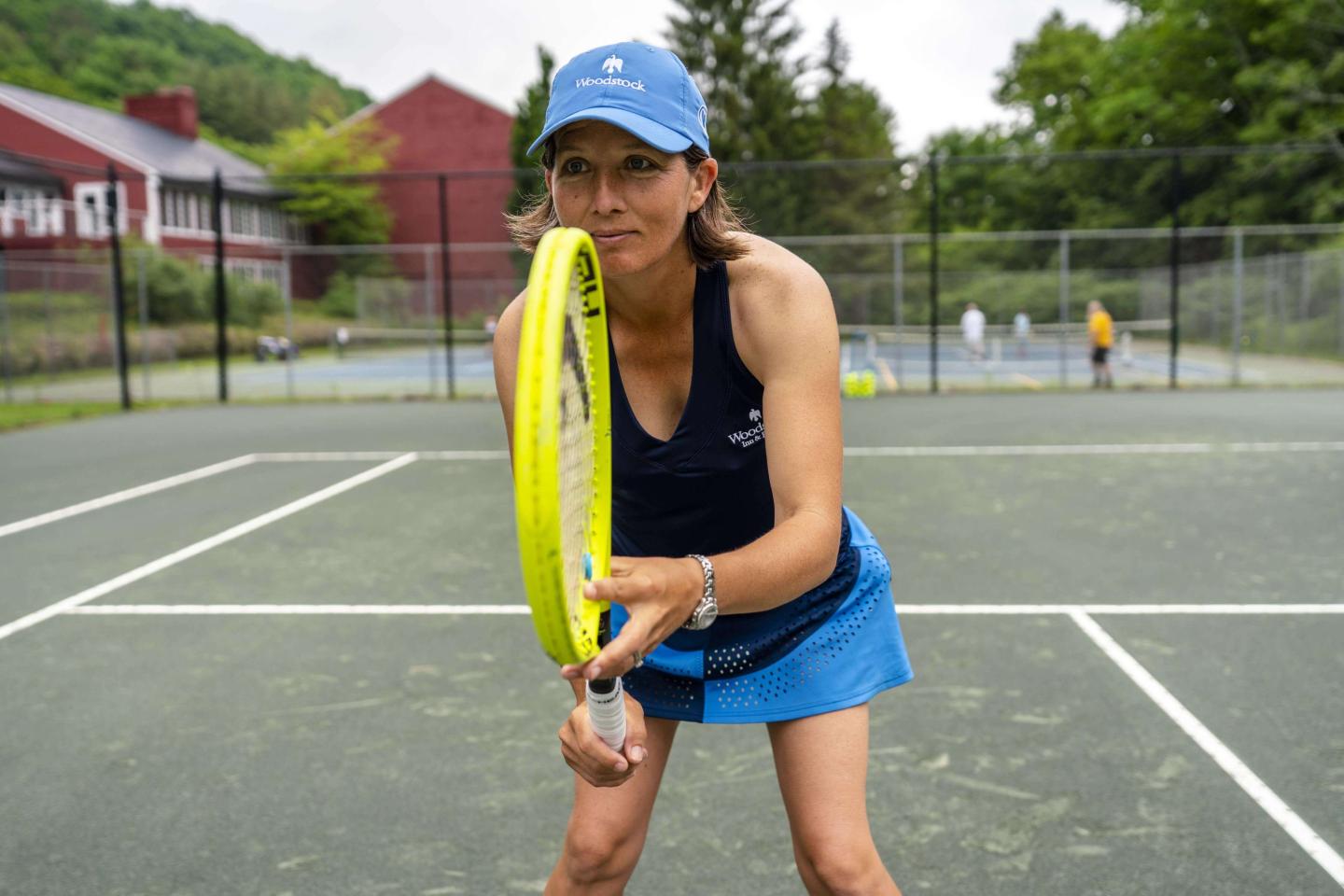 Director of Tennis
Welcome Adri , our Director of Tennis.
Adri has been teaching tennis for 16 years around the World and the USA. She started her career with Peter Burwash International (world renowned tennis management company) in 2002 where she worked as Tennis Director at the Hilton Guam Resort and Spa. From there she moved to the Austrian Alps where she worked as head pro and later Tennis Director at the famous 5 Star Bio Hotel Stanglwirt (rated 1# tennis camp in Europe for several years) where she led a team of 6 professionals. Adri then moved back to the US and made Naples, FL her home.  Adri directed the tennis program at the Naples Grande Beach Resort for 6 years and then Glen Eagle Golf and Country Club for 1 season.
Adri started tennis at the age of 5. Her parents love for tennis drew her to the courts. She played on the South African Junior circuit from age 8-17. She received her Jr Springbok (national team) colors in 1992.
She played Div II tennis for 4 years at Delta State University and holds the record for all time wins between 1998-2001 as no. 1 singles and doubles player.  Adri had a national ranking of no. 8 in doubles and 35 in singles in her senior year 2001-2002. She won Freshman of the year and Most Valuable Player of the year apart from being honored as an All American. She received a Bachelor in Fine Arts.
Adri was born and raised in the small town of Zastron in South Africa. She and her husband, Daniel have 2 boys. Aidyn (4) and Chasin (18 months) In their spare time they love to be outdoors, cook meals and spend time together.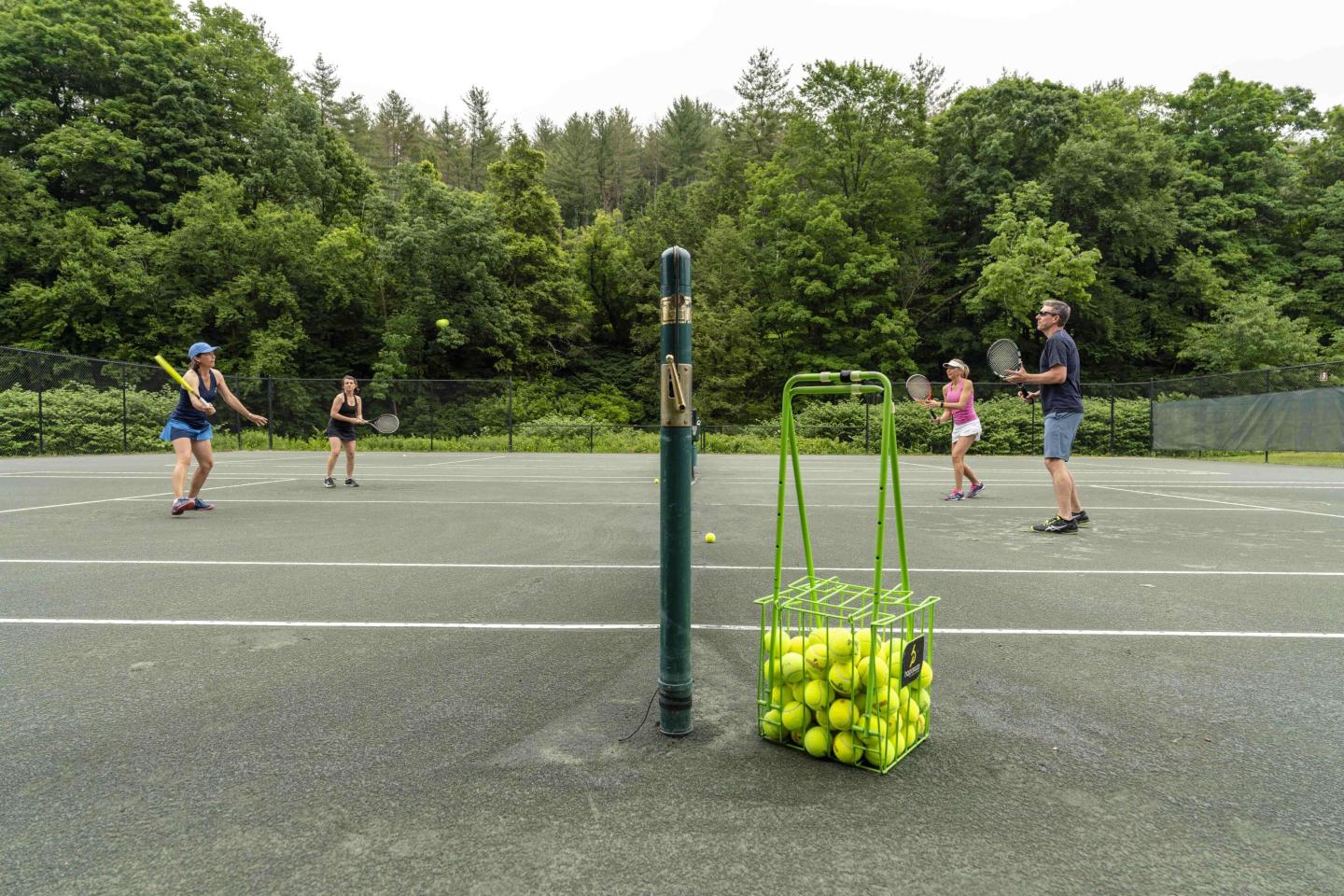 Tennis Programs
Our Tennis Academy is designed to offer fun for the whole family while honing skills and learning new strategies. The program allows for exciting, yet relaxed competitive action with some doubles matches. Director of Tennis, Adri Atkinson and her team of pros are excited to share their expertise with you at our world-class facility offering indoor and outdoor courts including U.S. Open and Hard-tru (green clay) surfaces. Our 2020 dates and program information will be coming soon!