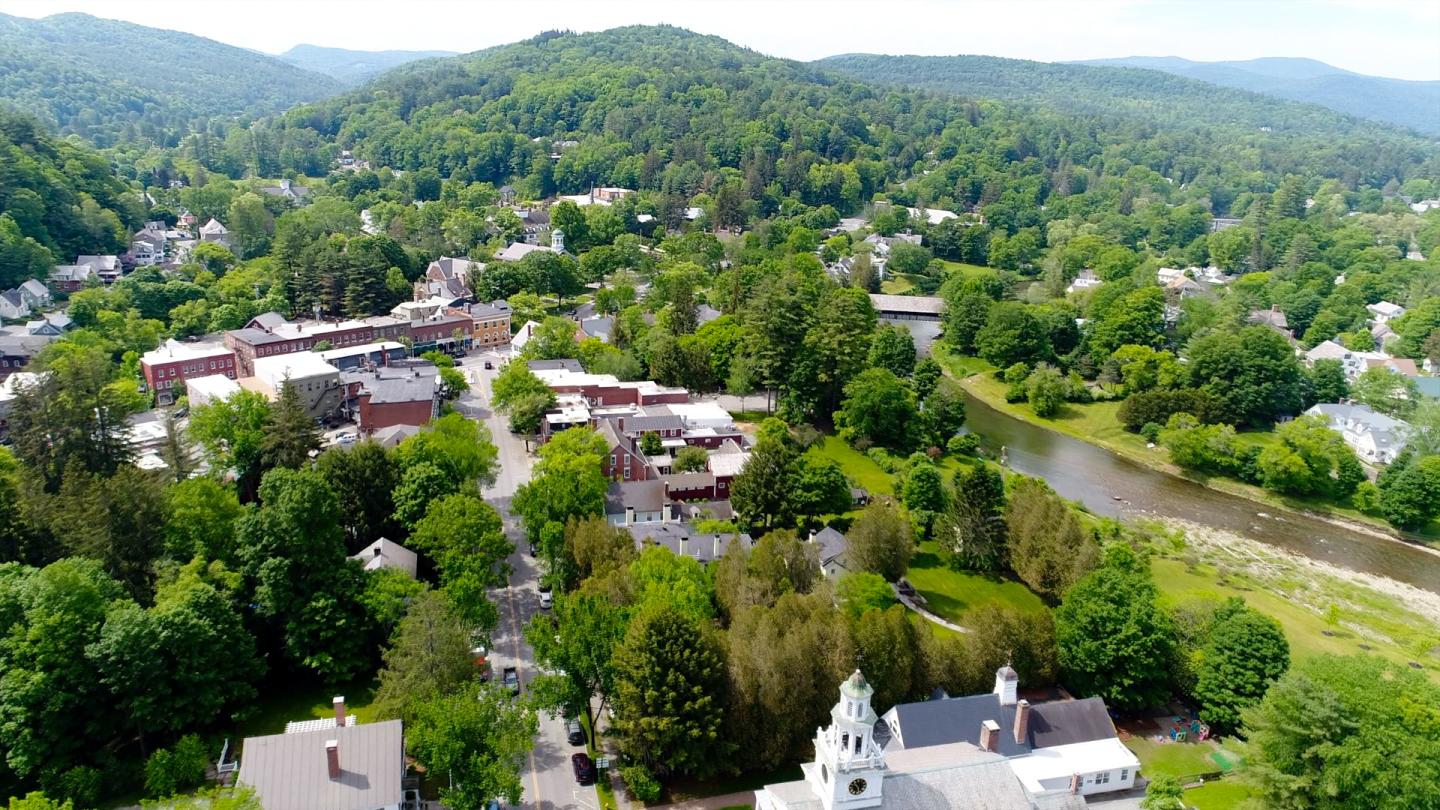 About Woodstock, Vermont
Woodstock, Vermont is a quintessential Northeast village encapsulated by covered bridges, the Ottauquechee River, Quechee Gorge, the Marsh-Billings-Rockefeller National Park, and picturesque New England countryside. Its charming colonial character is enhanced by the local artists, craftsmen, farmers, and purveyors who harness the spirit of Woodstock's village. A wonderful collection of country stores, boutiques, bookstores, and art galleries line the village stroll, enticing visitors to wander its charming streets.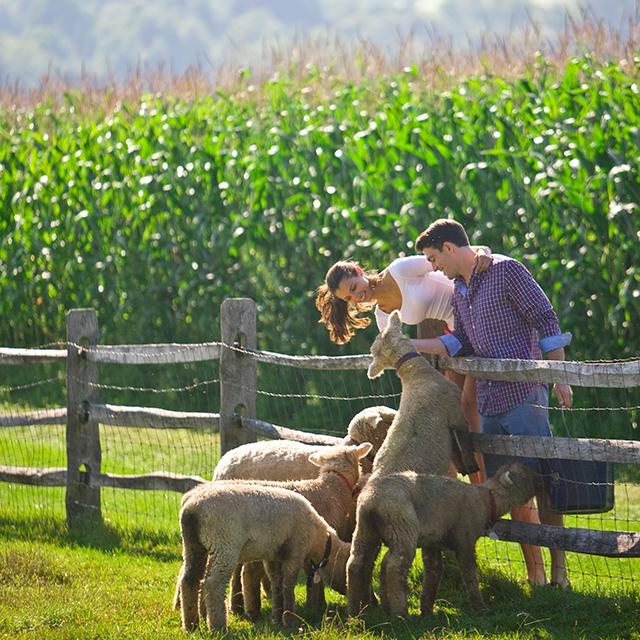 Billings Farm & Museum
A pleasant half-mile stroll from the Woodstock Inn, Billings Farm & Museum is an ideal way to experience the spirit of rural Vermont. Meet prize-winning Jersey dairy cows, draft horses, Southdown sheep, and heritage chickens and sample Billings Farm's own 100% raw-milk cheddar cheese. Explore the carefully-restored 1890 Farm House and learn about the farm operation a century ago. During the warmer months, wander the heirloom garden, apple orchard, and cornfields along the river, and unwind on the dairy bar terrace with a Vermont-made ice cream; a winter visit may feature horse-drawn sleigh rides through snowy farm fields. The daily afternoon milking begins at 3:30 p.m.!  The museum features interactive programs, award-winning historical exhibits, and seasonal events.  Admission to the Billings Farm & Museum is included for Woodstock Inn & Resort guests.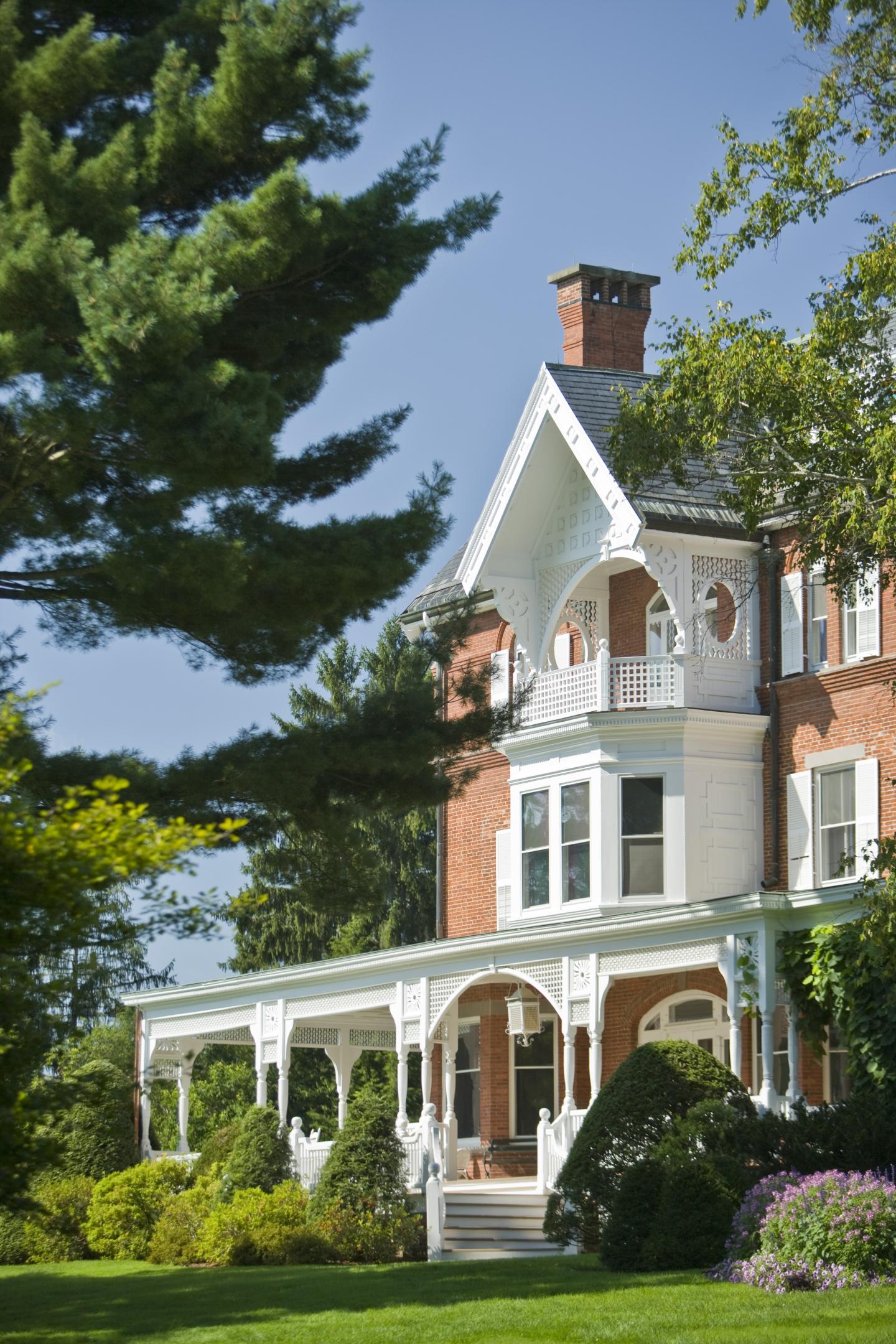 Marsh - Billings - Rockefeller National Historical Park
The Marsh-Billings-Rockefeller National Historical Park was dedicated to the public by benefactors Laurance and Mary Rockefeller with a vision to preserve 550 acres of delicate woodlands surrounding the town of Woodstock. Accompanying the nature preserve are the historic homes and art collections of the Marsh, Billings, and Rockefeller families, whose environmental stewardship helped shape the ethic of American conservation, and some 20 miles of carriage roads and hikeable trails that meander the vistas of nearby Mount Tom. Admission to the national park is included for Woodstock Inn & Resort guests.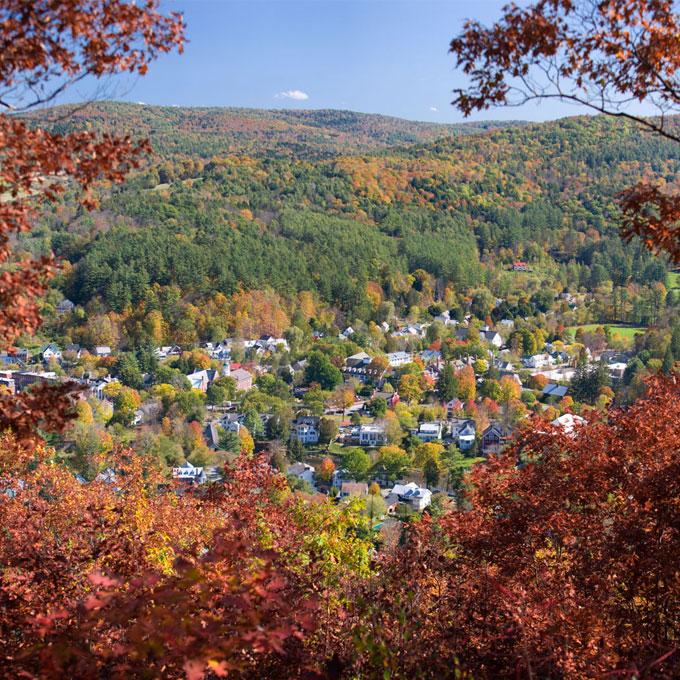 Woodstock, Vermont
Energetic, artistic, and creative.
The irresistible village of Woodstock, Vermont is a buzzing community of rich New England flavor and vivid character. Traditional general stores, farm-to-table restaurants, fine art galleries, and boutiques line the village street in the heart of downtown Woodstock, while its magnetic spirit invites visitors to uncover the treasures of Vermont.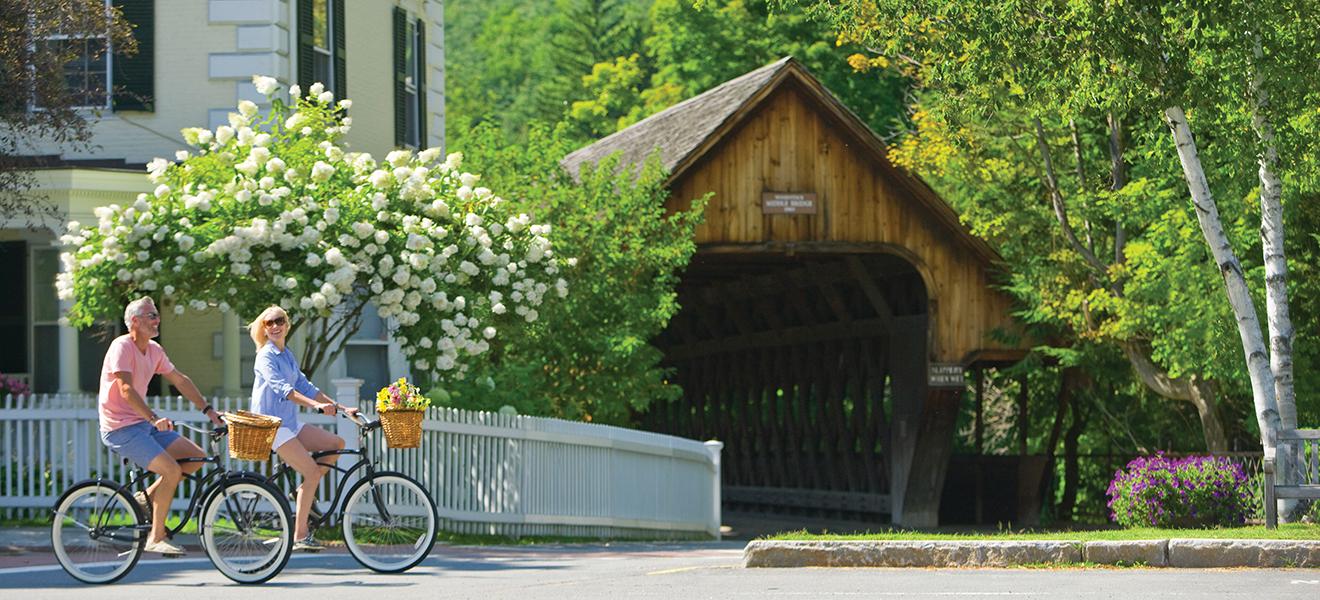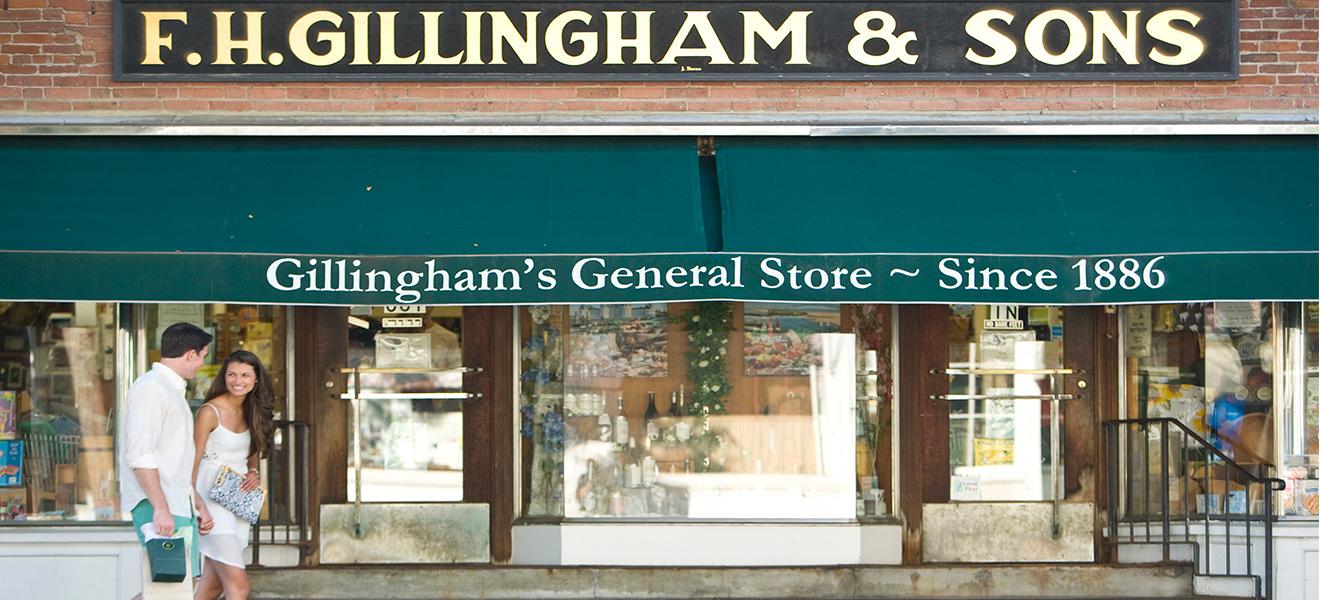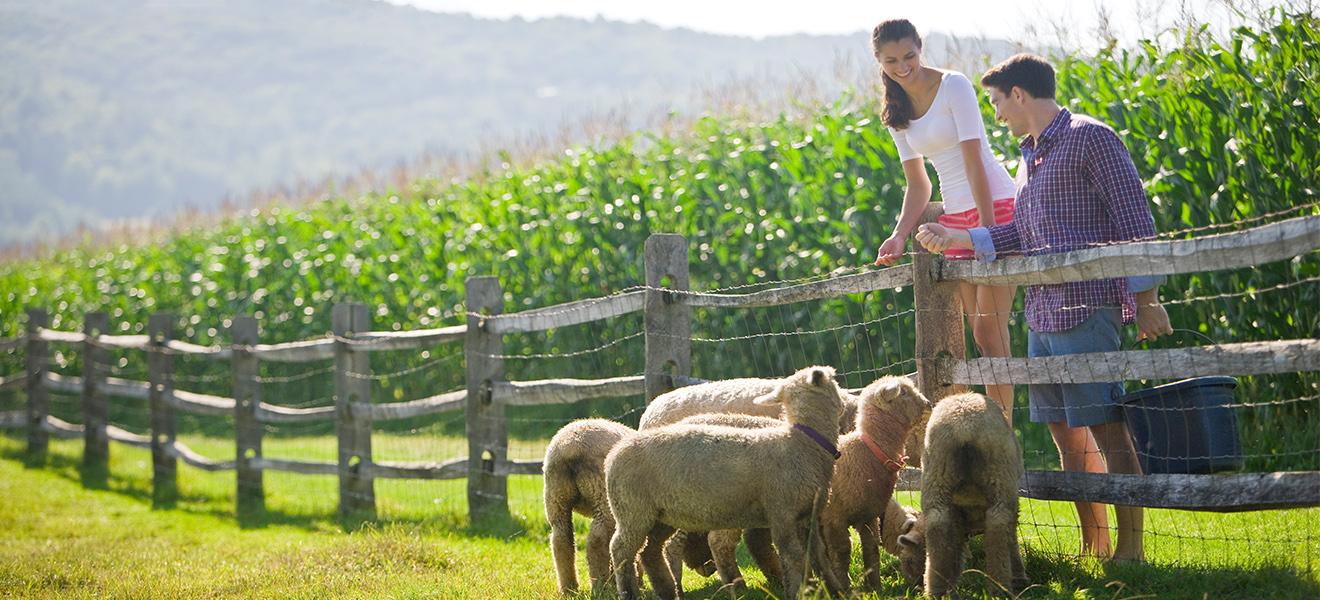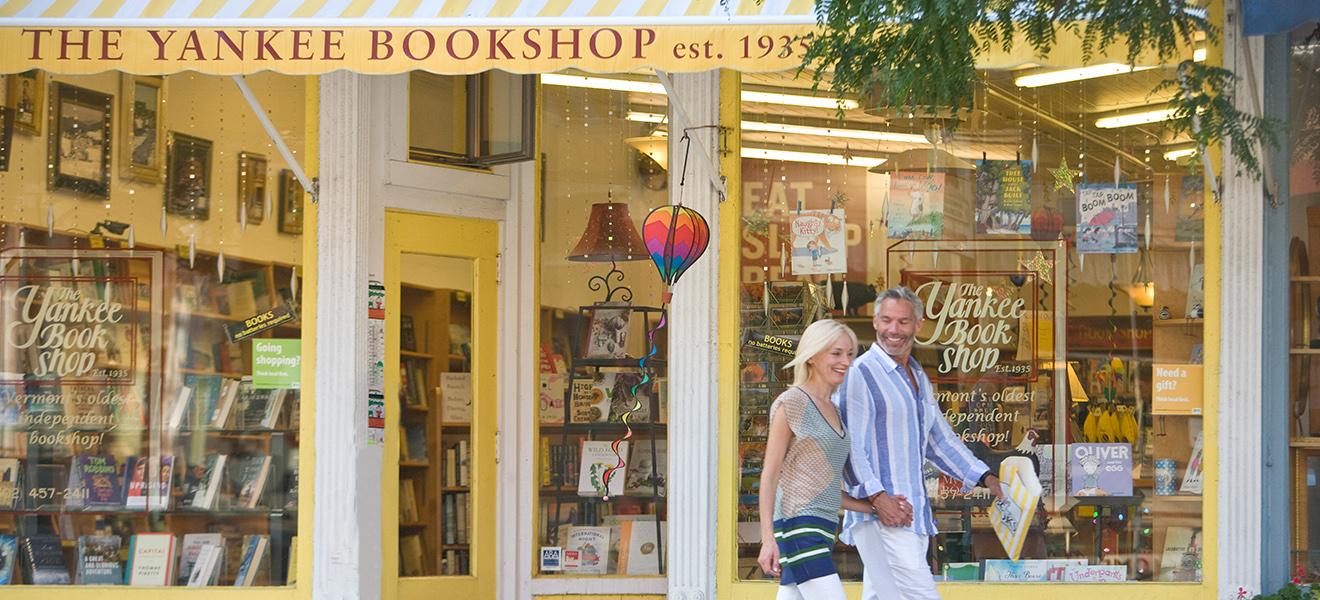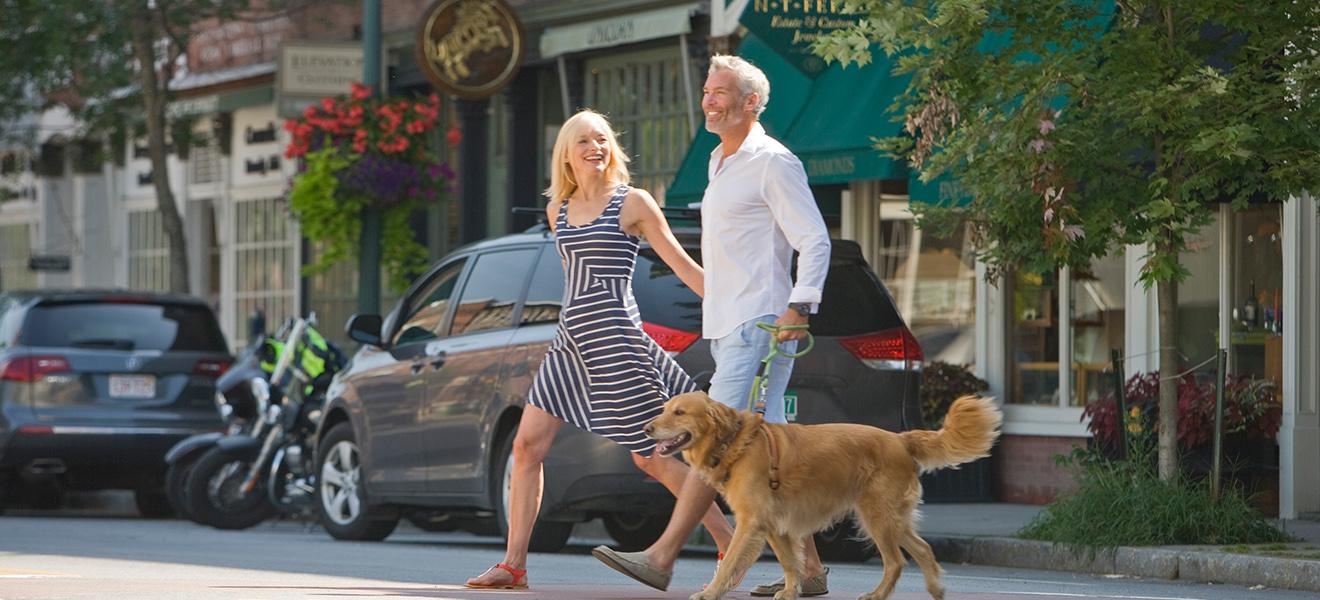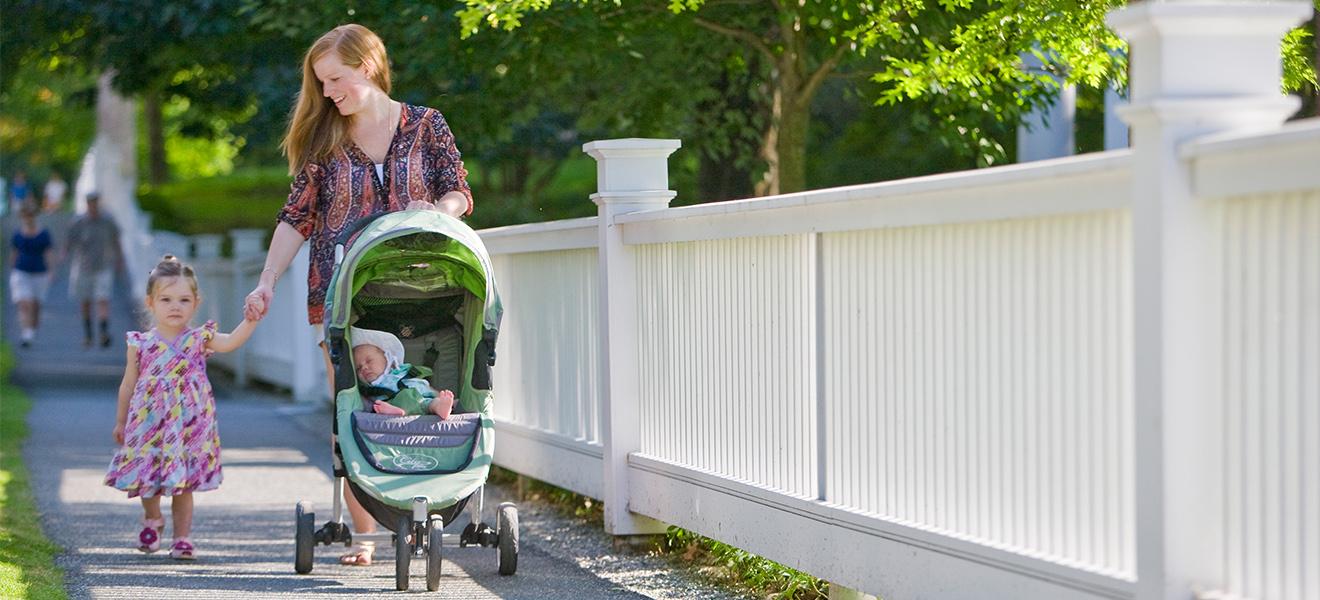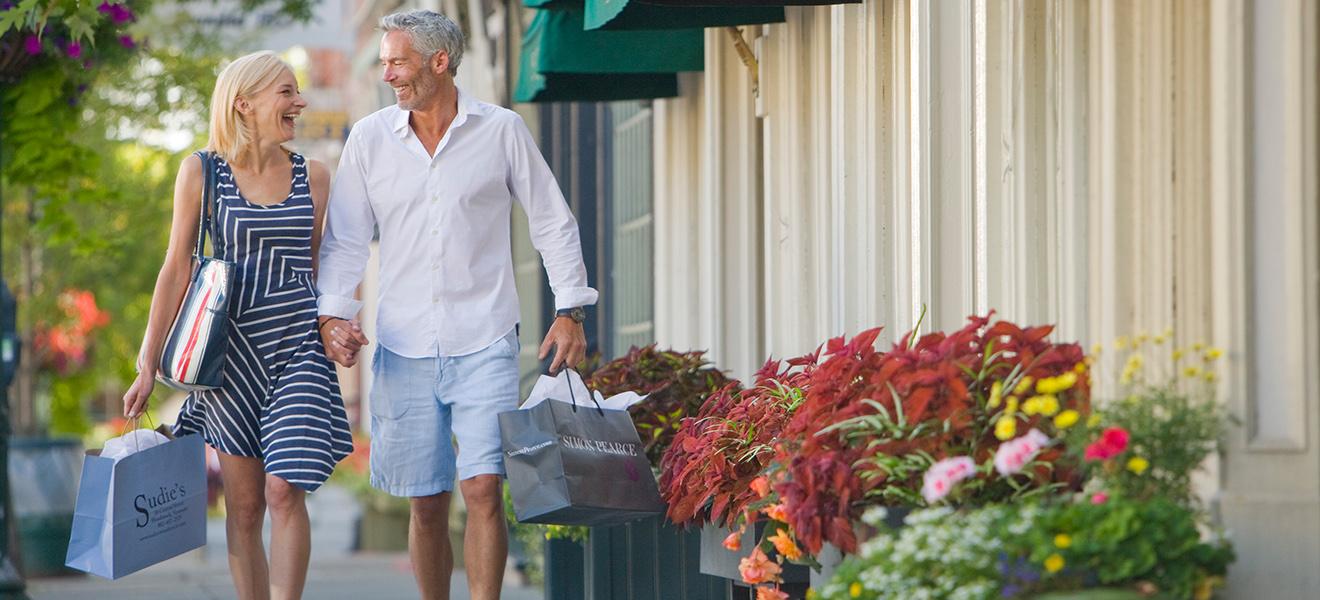 Simon Pearce: Stylish designs and elegant glassware, tableware, lighting, and home decor all handcrafted by American artisans. Glass is blown everyday at their flagship hydro-powered mill and store in Quechee, Vermont.
King Arthur Flour: Visit America's oldest flour company, founded in 1790 in Norwich, Vermont. Sample artisan bread, take a baking class, get great recipes and shop in the baker's store.
Long Trail Brewery: Located on the banks of the Ottauquechee River, in Bridgewater, Vermont this famous Vermont brewery and brew pub offers a seasonally rotating menu featuring locally sourced ingredients and beer fresh from the source.
Dartmouth College: Founded in 1769, Dartmouth is a member of the Ivy League and consistently ranks among the world's greatest academic institutions. Located in Hanover, New Hampshire.
Gillingham's General Store: Located in Woodstock, VT since 1886, Gillingham's is the traditional old Vermont-style general store where you can get just about everything!
Vermont Institue of Natural Science: (VINS) is a nonprofit, member-supported, environmental education, research, and avian rehabilitation organization headquartered at the VINS Nature Center in Quechee, Vermont. Open year-round, the 47-acre campus features state-of-the-art raptor enclosures, exhibit spaces, classrooms, and interpretive nature trails.
Farmhouse Pottery: Woodstock, Vermont based artisanal potters offer unique one-of-a-kind handmade pottery, décor, candles, lotions, bakeware, gifts and more.
Antique Shopping: Shop where the antique dealers shop — The Quechee Gorge Village Marketplace! Featuring over 450 booths in over 18,000 climate controlled square feet. Vermont's largest and most popular antique center located in Quechee, Vermont.
Shackleton Thomas: Fine handcrafted Charles Shackleton furniture and handmade Miranda Thomas pottery made using traditional techniques in Bridgewater, Vermont.
Sugarbush Farm: The Sugarbush family farm is famous for its excellent waxed cheeses and Pure Vermont Maple Syrup made here in Woodstock, Vermont on their hillside farm.
Harpoon Brewery: The Harpoon Riverbend Taps and Beer Garden, located in Windsor, Vermont and the same building as the brewery itself, offers a full selection of Harpoon beers straight from the source along with delicious food to pair with your pint.
The Montshire Museum of Science in Norwich, VT is a nationally recognized science museum with more than 125 exhibits interactive exhibits on nature, technology, and the physical sciences. The Montshire's unique, 100-acre riverfront setting includes a Woodland Garden, nature trails, David Goudy Science Park, and the Hughes Pavilion. Visiting exhibitions, education programs, and special events are offered throughout the year. Open daily from 10 a.m. to 5 p.m. (closed Thanksgiving and Christmas).
Getting Here
Woodstock is centrally located near I-89 and I-91 and accessible for guests arriving by car. If traveling by train, daily Amtrak routes from Boston, Washington, D.C. (via New York) and Montreal provide service to White River Junction, 14 miles from Woodstock. Flights arrive daily at Burlington, VT (BTV), Lebanon, NH (LEB), Manchester, NH (MHT), and Boston Logan, MA (BOS) airports. Bus service is available through Dartmouth Coach from Boston Logan Airport, South Station, and New York City, and private car service can also be arranged by appointment.
Our address: 14 The Green, Woodstock, Vermont 05091
Driving distance:
From Boston, 140 mi to the NW
From Montreal, 183 mi to the S
From New York City, 263 mi to the N
From Hanover, 20 mi to the E