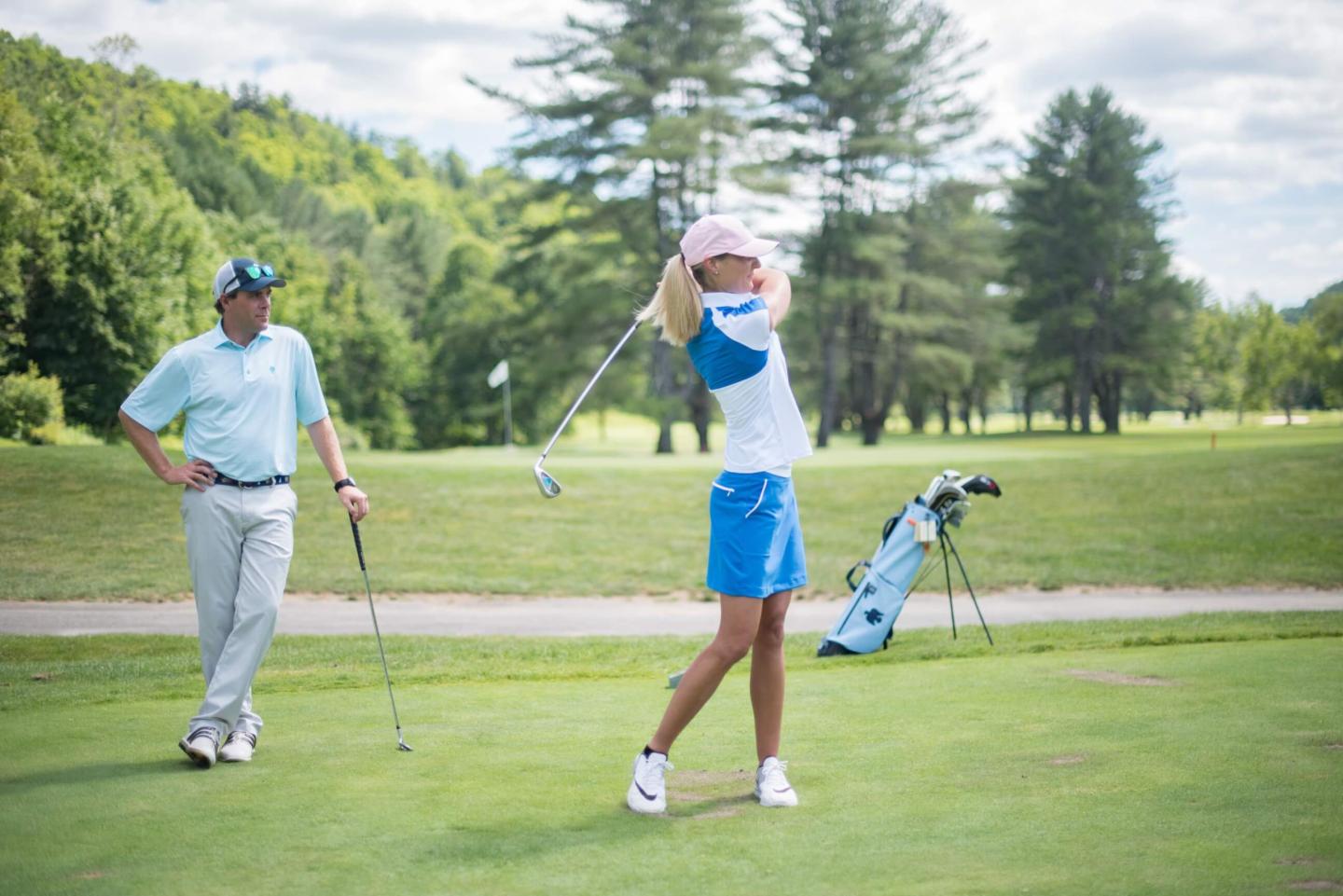 You won't find a more perfect setting to better your game than the Woodstock Country Club. Our PGA Professional, Matthew Closter, simplifies the game for all abilities. With superb teaching facilities, our lessons are designed to make you a smarter player while improving your swing for greater enjoyment of golf.
Rated #1 friendliest staff in New England and #3 in the U.S.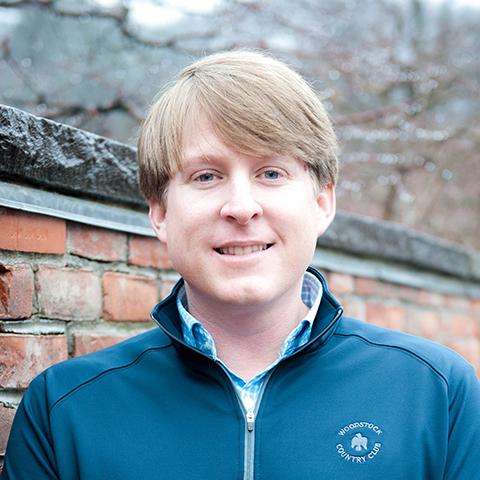 Meet the Pro
Matthew Closter
PGA Pro, Director of Golf at the Woodstock Country Club
Matt Closter joined the Woodstock Country Club in 2017 as Director of Golf. His tenure as a PGA Professional has spanned more than 15 years having previously held positions at several prestigious facilities throughout New England, Florida, and the Caribbean. Now entering his fourth season, Closter brings to Woodstock an ideal mix of private golf club customer service and luxury resort knowledge that has helped to elevate programming and service through all areas of the Resort. 
AWARDS: 
2018 New England PGA Merchandiser of the Year – Resort 
2018 Vermont Chapter PGA Merchandiser of the Year – Resort 
2016 New England PGA Assistant Professional of the Year 
PREVIOUS EXPERIENCE:
Weston Golf Club, Weston MA. 2010-2016 
CuisinArt Golf Resort, Anguilla BWI. 2011-2013 
Vineyard Golf Club, Edgartown MA. 2009 
Lost Tree Club, North Palm Beach FL. 2008-2009 
Jupiter Hills Club, Tequesta FL. 2006-2007 
The Black Hall Club, Old Lyme CT. 2005-2008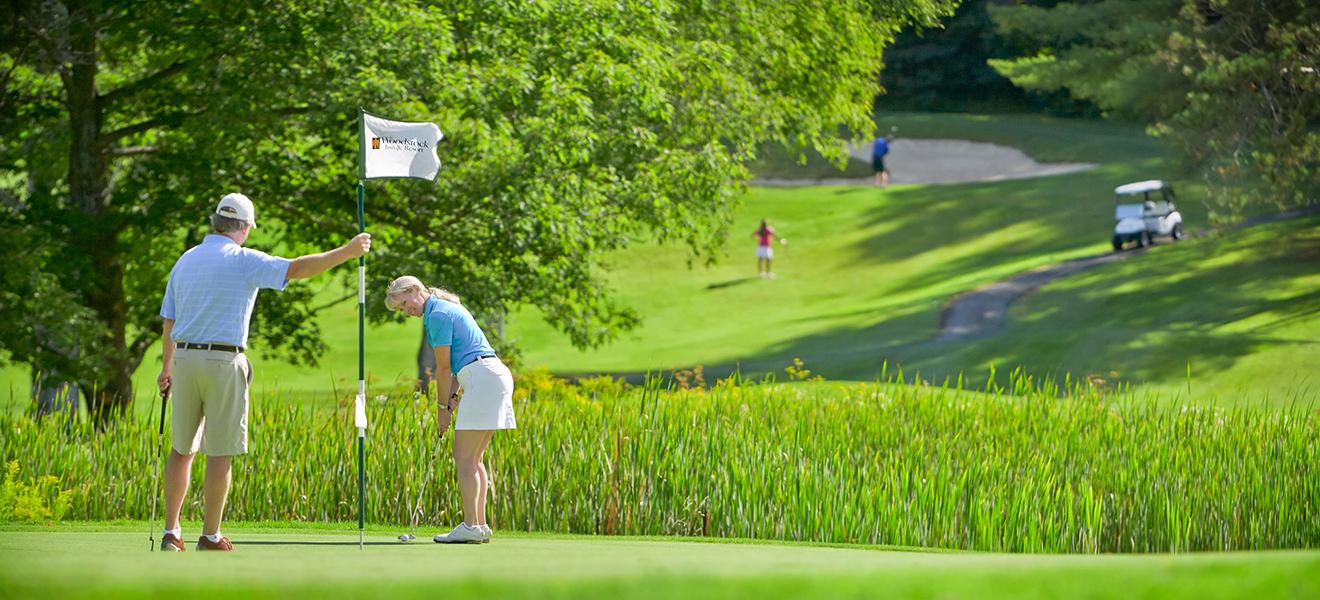 Teaching & Coaching
Private and group instruction is conducted for all ages and ability led by Woodstock Country Club PGA Director of Golf, Matt Closter, and Assistant Professional, Dominick Baeriswil. Our instructors teaching philosophies adapt from student to student to incorporate basic swing fundamentals that help to work within each student's abilities to reach their short and long-term goals. Lesson plans are laid out in detail and the latest in video software and instructional technology is utilized for all students.
| Lesson Options | Cost (Up to Two Students) |
| --- | --- |
| 1/2 Hour with Director of Golf | $70 |
| 1/2 Hour with Assistant Pro | $60 |
| 1 Hour with Director of Golf | $140 |
| 1 Hour with Assistant Pro | $120 |
Additional students +$25 (1/2 hour), 50 (1 hour) each
Call 802-457-6674 to reserve a lesson
Lesson Packaging Pricing
As a jump start to the golf season, lessons may be purchased in bulk as a package. Package lessons must be used by the end of each season. Please reach out to Matt Closter to book or inquire further about lesson packages.
| Lesson Package | Cost |
| --- | --- |
| 3 Lessons with Director of Golf | $360 ($420 Value) |
| 3 Lessons with Assistant Pro | $300 ($360 Value) |
| 5 Lessons with Director of Golf | $600 ($700 Value) |
| 5 Lessons with Assistant Pro | $500 ($600 Value) |
​*Rates are subject to change without notice. All rates are subject to Vermont state sales tax.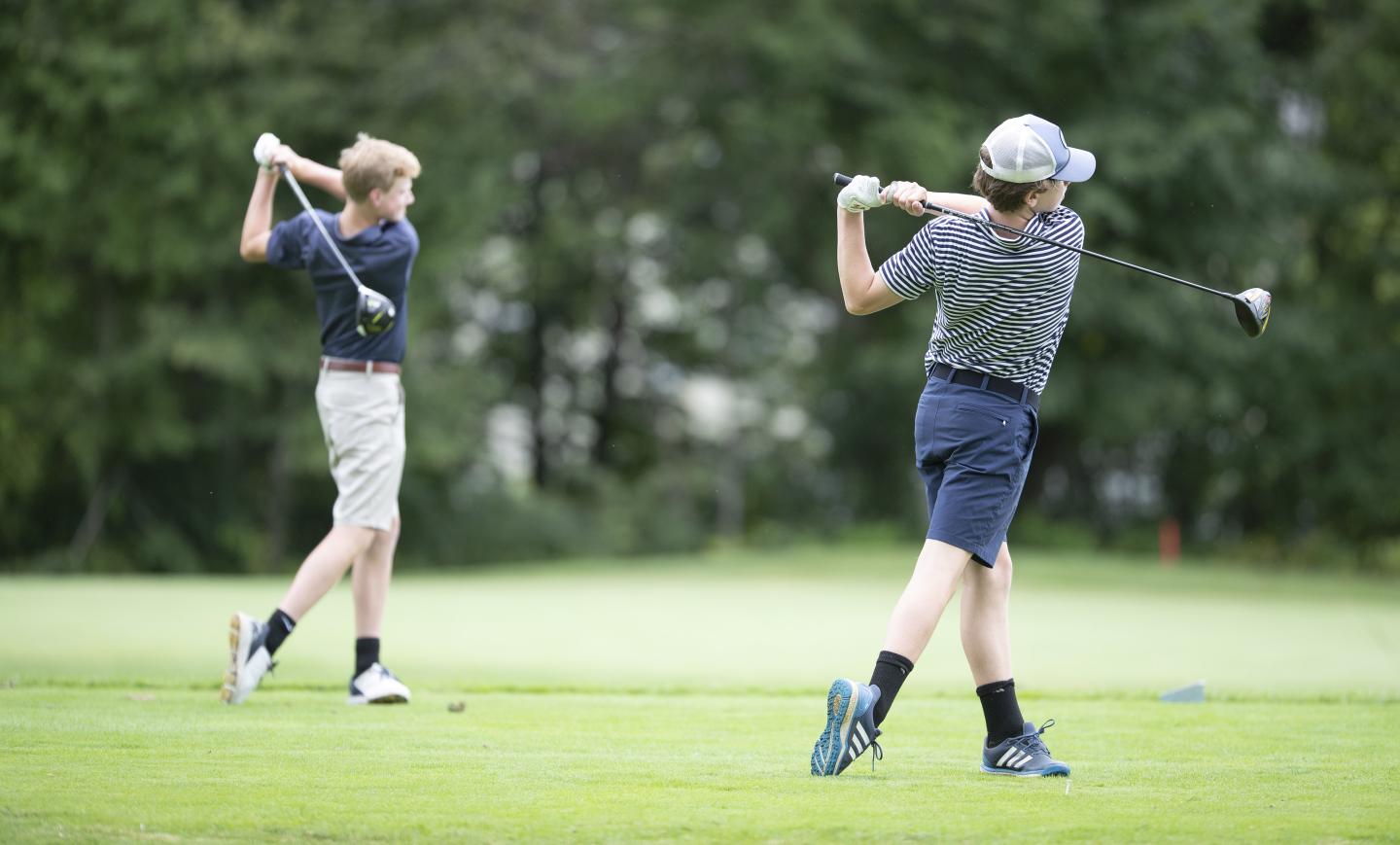 2023 Jr. PGA League
Woodstock's PGA Jr. League is open to boys and girls ages 13 and under of all skill levels – no golf experience required! Our Junior League teams will host a practice session at Woodstock Country Club at least once per week, and will also participate in a "Match" once per week. Our league captain and coach is Matt Closter, PGA Director of Golf.
The program fee for PGA Jr. League at Woodstock is $399. Each PGA Jr. League player will receive:
Two high-quality team jerseys; one orange and one blue (for home and away games). 

Game Guide, hat or visor, bag tag, stickers, and drawstring bag

A minimum of 4-6 games & a minimum of 4-6 practices
"Spring Training" Golf Tip
The temperature is getting warmer, the days longer and this can only mean one thing. Spring is right around the corner and its time to start thinking golf! Here in Woodstock, we've seen our fair share of snow and have enjoyed some great ski days but its almost time to hang up the winter gear and start searching for your golf clubs. Maybe they're in the garage, basement, trunk, neighbors garage or still in the bag room at the course… wherever your clubs might be its time to dig them out and get ready for the golf season! At Woodstock Country Club, we've prepared this simple checklist to help get you ready to play your best this Spring.
#1 - Inspect Your Equipment:
Before you head over to the course for your first round of the year, make sure you've located your equipment and gone through a thorough inspection. Are all your clubs there? Are your shoes missing spikes? Are your grips worn? One of the most common practices to start the season is to inspect your grips and replace if necessary. Sometimes some warm soap and water can do the trick on lightly worn grips. Though if you can see where your thumb has worn through or don't feel any tackiness remaining, its probably time to look into re-gripping. Grips have evolved over the years just the same as other golf equipment. New materials, grip size and varying thickness have all helped golfers regain their feel. 
#2 – Start Swinging:
Now that you've found all your equipment to be in good working order, its time to get loosened up. Even if there is still snow on the ground you might want to start making some swings indoors. Make 100 swings per day while the snow is melting to start getting that muscle memory back. If you can place a mirror in-front and behind you to check your address positions, even better. And while you're at it, try to visualize the shot you want to hit. The best players in the world visualize every detail before they start the club back!
#3 – Sharpen the Short Game:
Not everyone has a simulator in their barn or a local indoor practice facility. This is ok, however, because everyone is likely to have a bucket, hula hoop or something similar to chip towards. Go down to the basement and work on the fundamentals you remembered from the previous season. Keep the ball towards the back of your stance, weight forward, don't break your wrists, keep your head still and hold your follow through. If you can practice these things now, you'll be better equipped when the course opens.
#4 - Create a Plan:
Whether you're looking to break 100 for the first time or thinking about entering your first Club Championship, you better start to put together a plan. Use this down time before the course opens to identify a realistic set of goals and a plan to reach them.  Remember to start small and make sure that your short and long-term goals are in line and attainable. Think about how much time you can devote to practice every week? How often will you be able to get out and play? Should you schedule a series of lessons with your local PGA Professional (Yes, is the answer!)? And remember, don't be afraid to step out of your comfort zone to challenge yourself. Play with a different group or check your state associations schedule for individual events you can play. Whatever your goals may be for the season, make sure you take the time to write down the necessary steps for achieving them!