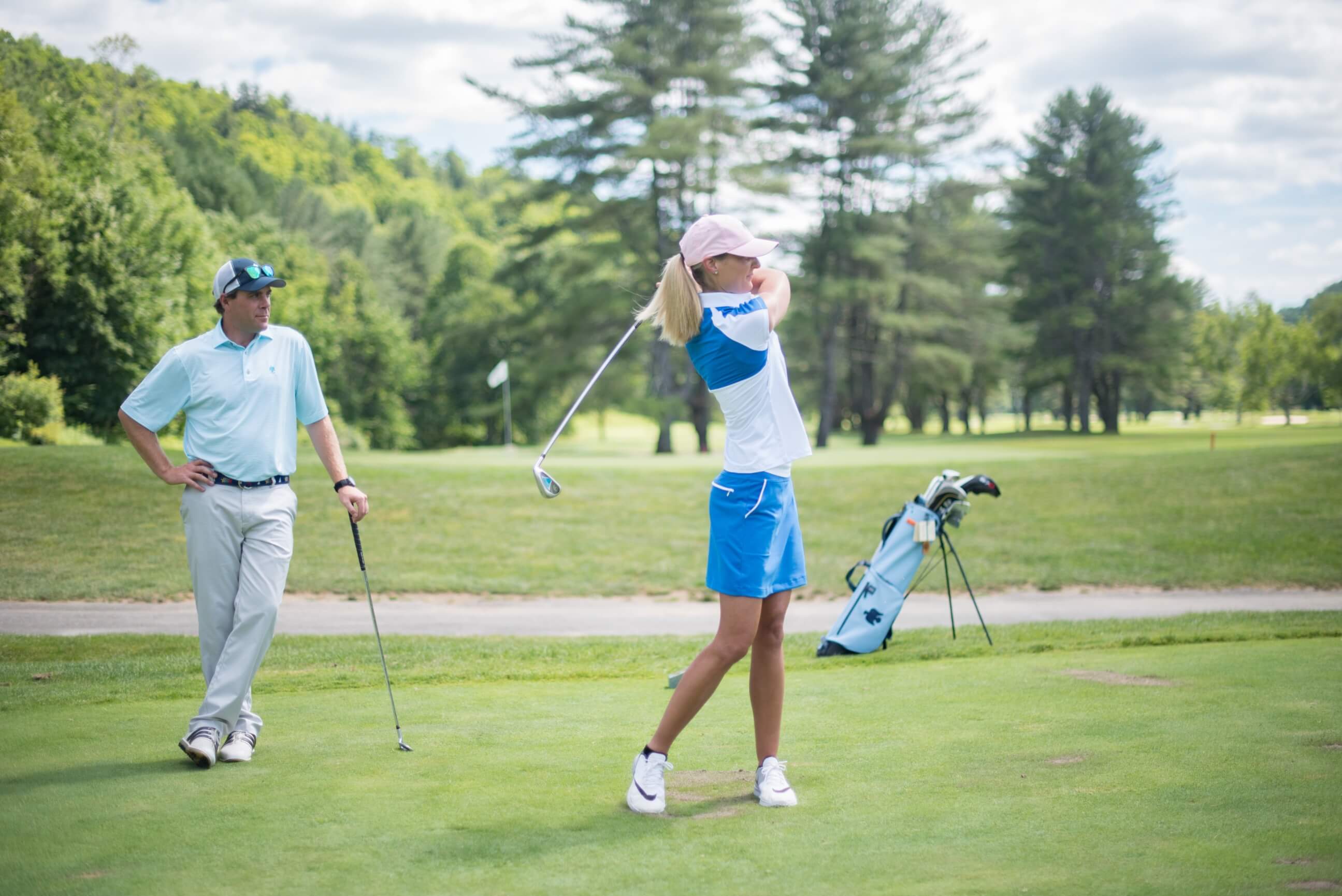 You won't find a more perfect setting to better your game than the Woodstock Country Club. Our PGA Professional, Matthew Closter, simplifies the game for all abilities. With superb teaching facilities, our lessons are designed to make you a smarter player while improving your swing for greater enjoyment of golf.
Rated #1 friendliest staff in New England and #3 in the U.S.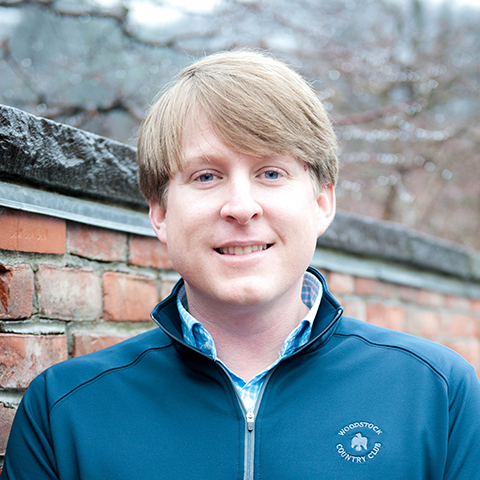 Meet the Pro
Matthew Closter
PGA Pro, Director of Golf at the Woodstock Country Club
Closter served as assistant PGA professional at a number of leading golf clubs and resorts, most recently at The Weston Golf Club, Weston, MA; CuisinArt Golf Resort & Spa in Anguilla, BWI, and the Vineyard Golf Club in Edgartown, MA.  Additional experience includes The Black Hall Club in Old Lyme, CT, The Lost Tree club, North Palm Beach, FL, and The Jupiter Hills Club, Tequesta, FL.
"Matt Closter has an ideal mix of high-touch, private golf club customer service expertise and luxury resort knowledge that will bring new energy to the Woodstock golf experience. We are delighted to have a professional of his caliber at the helm of our golf operations, and confident he will help maintain Woodstock's reputation while ushering in a new era of excellence for both guests and members."​ said Courtney Lowe, Vice President of Marketing & Business Development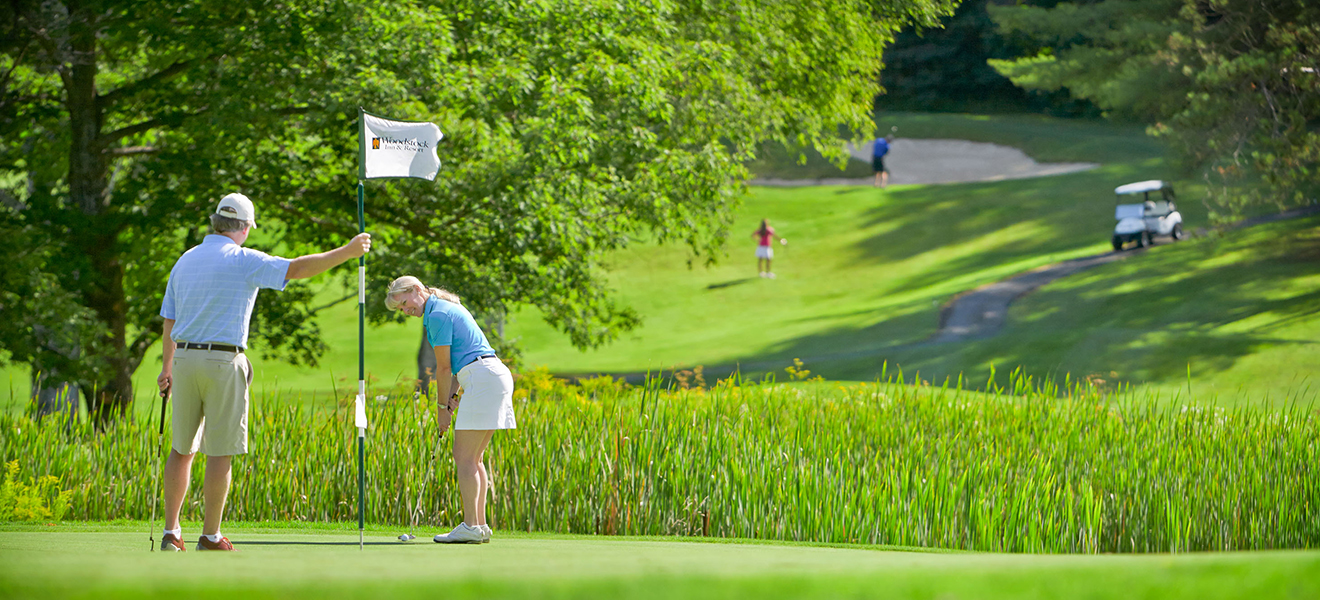 Private & Semi-Private Instruction
All lessons will be taught by Matt Closter, PGA. Matt is our Director of Golf and comes to us from the Weston Golf Club, outside Boston. Matt is passionate about the game and is excited to share his teaching abilities with everyone at the Woodstock Country Club. His teaching philosophy adapts from student to student to incorporate basic swing fundamentals that help to work within each student's abilities in achieving their short and long term goals. Lesson plans will be laid out in detail and the latest in video software and instructional technology will be available for all students.
| | |
| --- | --- |
| 1/2 Hour Lesson | $50 (Up to two students) |
| 1 Hour Lesson | $100 (Up to two students) |
Additional students +$25/each
Call 802-457-6674 to reserve a lesson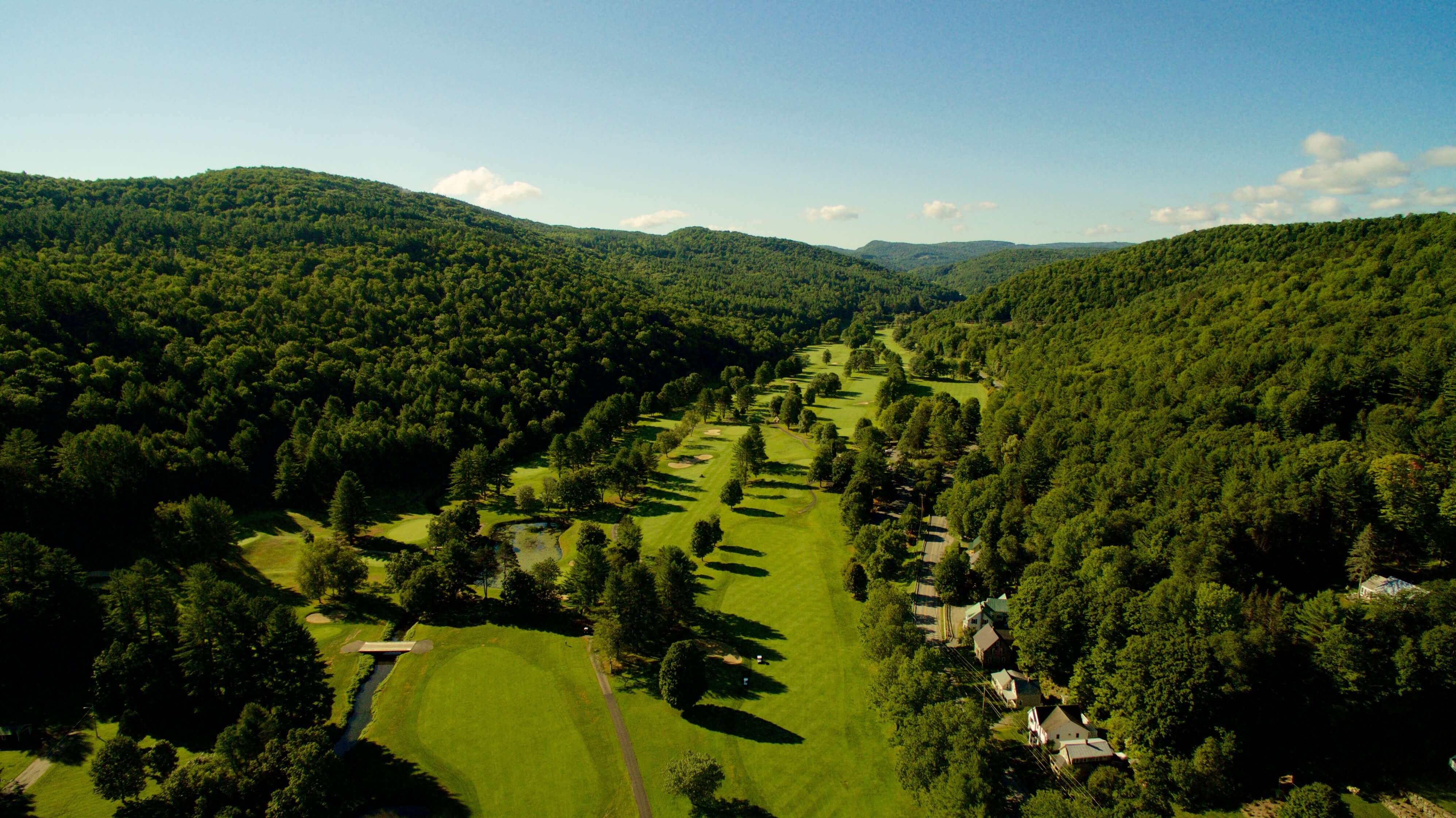 Women's Golf Programs
Our 2019 Women's Golf Programs have concluded for this year, please stay tuned for next year's programs. 
If you would like to schedule a lesson, we offer private and semi-private instruction. Call 802-457-6674 to schedule!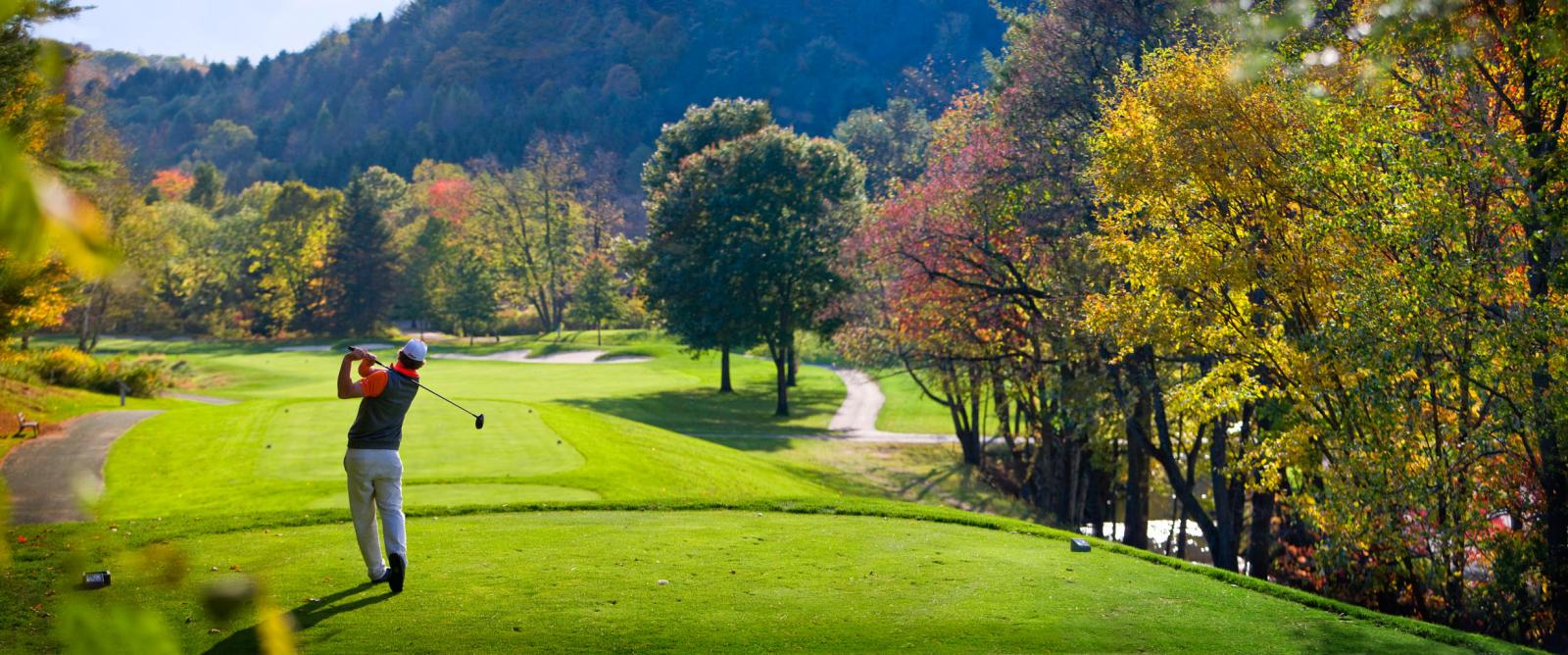 2019 Men's Golf Programs
Men's Scoring School:
This program is designed for male players looking for the fastest way to lower their scores. Program topics will include short game, driving the ball and course management. Each session will focus on one topic and will last for one hour. Groups will be limited to six students per session. Scoring Schools will be held throughout the golf season. 6 spots available in each session.
Call 802-457-6674 or email mfc@woodstockinn.com to sign up. 
Our 2019 Men's Golf Programs have concluded for this year, please stay tuned for next year's programs.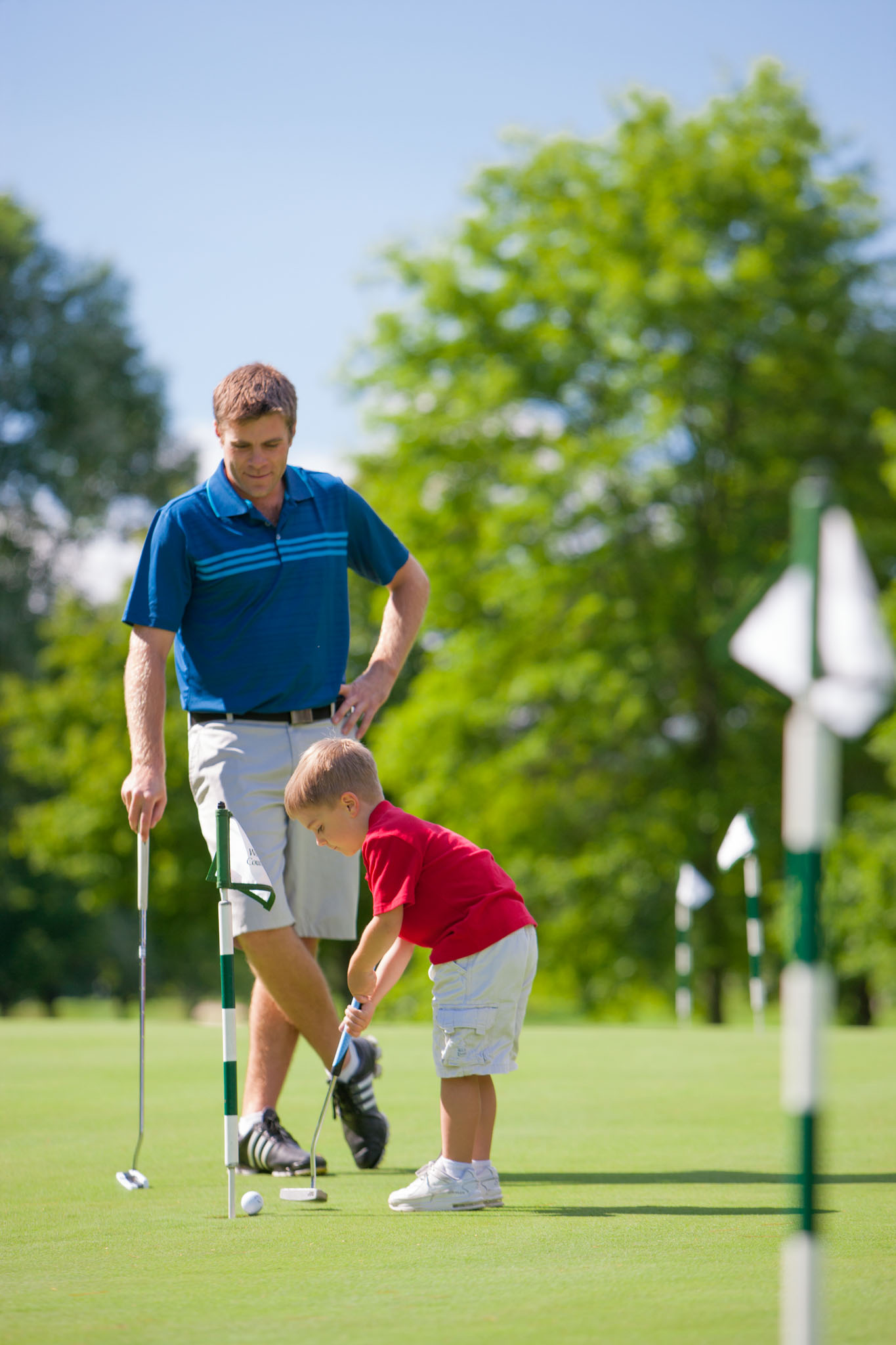 Junior Golf Programs
Our 2019 Junior Golf Programs have concluded for this year, please stay tuned for next year's programs. 
If you would like to schedule a lesson, we offer private and semi-private instruction. Call 802-457-6674 to schedule!
Lesson Packaging Pricing
As a jump start to golf season, lessons may be purchased in bulk as a package. Package lessons must be used by the end of each season. Please reach out to Matt Closter to book or inquire further about lesson packages.
| | |
| --- | --- |
| 3 Lesson Package | $250 ($300 value) |
| 5 Lesson Package | 400 ($500 value) |
| "Players Package" | $1,500 (Unlimited Lessons per availability) |
​*Rates are subject to change without notice. All rates are subject to Vermont state sales tax.
"Spring Training" Golf Tip
The temperature is getting warmer, the days longer and this can only mean one thing. Spring is right around the corner and its time to start thinking golf! Here in Woodstock, we've seen our fair share of snow and have enjoyed some great ski days but its almost time to hang up the winter gear and start searching for your golf clubs. Maybe they're in the garage, basement, trunk, neighbors garage or still in the bag room at the course… wherever your clubs might be its time to dig them out and get ready for the golf season! At Woodstock Country Club, we've prepared this simple checklist to help get you ready to play your best this Spring.
#1 - Inspect Your Equipment:
Before you head over to the course for your first round of 2018, make sure you've located your equipment and gone through a thorough inspection. Are all your clubs there? Are your shoes missing spikes? Are your grips worn? One of the most common practices to start the season is to inspect your grips and replace if necessary. Sometimes some warm soap and water can do the trick on lightly worn grips. Though if you can see where your thumb has worn through or don't feel any tackiness remaining, its probably time to look into re-gripping. Grips have evolved over the years just the same as other golf equipment. New materials, grip size and varying thickness have all helped golfers regain their feel. Take a look at Golf Prides latest innovations in the following link. The new MCC Plus 4 has re-invented the grip alignment game and might be the perfect grip for you.
#2 – Start Swinging:
Now that you've found all your equipment to be in good working order, its time to get loosened up. Even if there is still snow on the ground you might want to start making some swings indoors. Make 100 swings per day while the snow is melting to start getting that muscle memory back. If you can place a mirror in-front and behind you to check your address positions, even better. And while you're at it, try to visualize the shot you want to hit. The best players in the world visualize every detail before they start the club back!
#3 – Sharpen the Short Game:
Not everyone has a simulator in their barn or a local indoor practice facility. This is ok, however, because everyone is likely to have a bucket, hula hoop or something similar to chip towards. Go down to the basement and work on the fundamentals you remembered from the previous season. Keep the ball towards the back of your stance, weight forward, don't break your wrists, keep your head still and hold your follow through. If you can practice these things now, you'll be better equipped when the course opens.
#4 - Create a Plan:
Whether you're looking to break 100 for the first time or thinking about entering your first Club Championship, you better start to put together a plan. Use this down time before the course opens to identify a realistic set of goals and a plan to reach them.  Remember to start small and make sure that your short and long-term goals are in line and attainable. Think about how much time you can devote to practice every week? How often will you be able to get out and play? Should you schedule a series of lessons with your local PGA Professional (Yes, is the answer!)? And remember, don't be afraid to step out of your comfort zone to challenge yourself. Play with a different group or check your state associations schedule for individual events you can play. Whatever your goals may be for 2018, make sure you take the time to write down the necessary steps for achieving them!