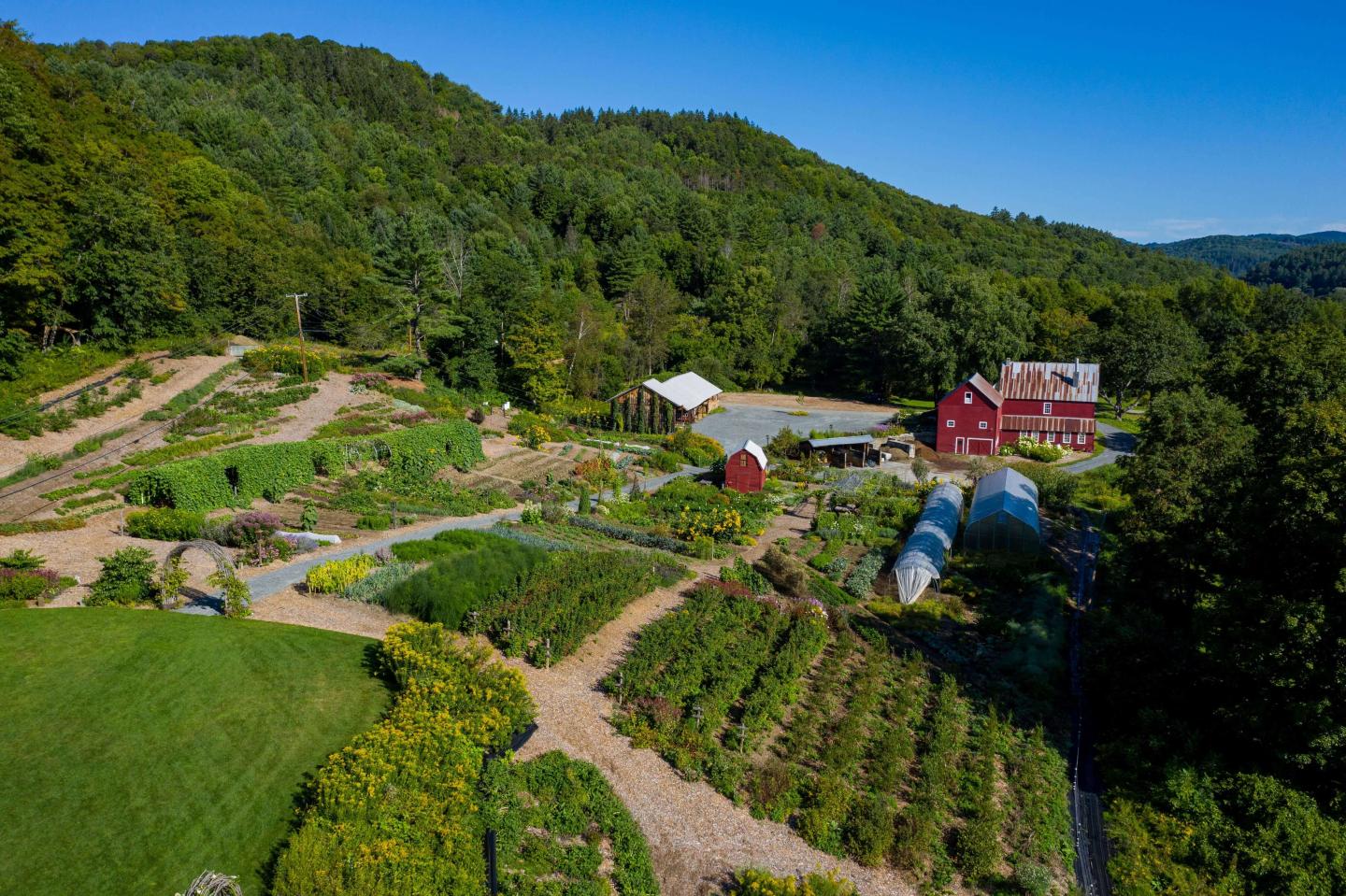 Kelly Way Gardens is a farm-to-table program started from scratch, providing the Woodstock Inn & Resort with an on-site holistic food supply straight from the ground. We specialize in unique and heirloom varieties and provide culinary inspiration to our chefs and beauty to the Resort with over 200 varieties of vegetables, 50 varieties of herbs and edible flowers, 75 varieties of berries and orchard plantings, a mushroom glen, and 200 varieties of cut flowers. The 3-acre garden is tended by master gardener Benjamin Pauly and his team, with produce picked daily and delivered to the culinary team while still warm from the sun.
Open May - October.
All are welcome at no cost.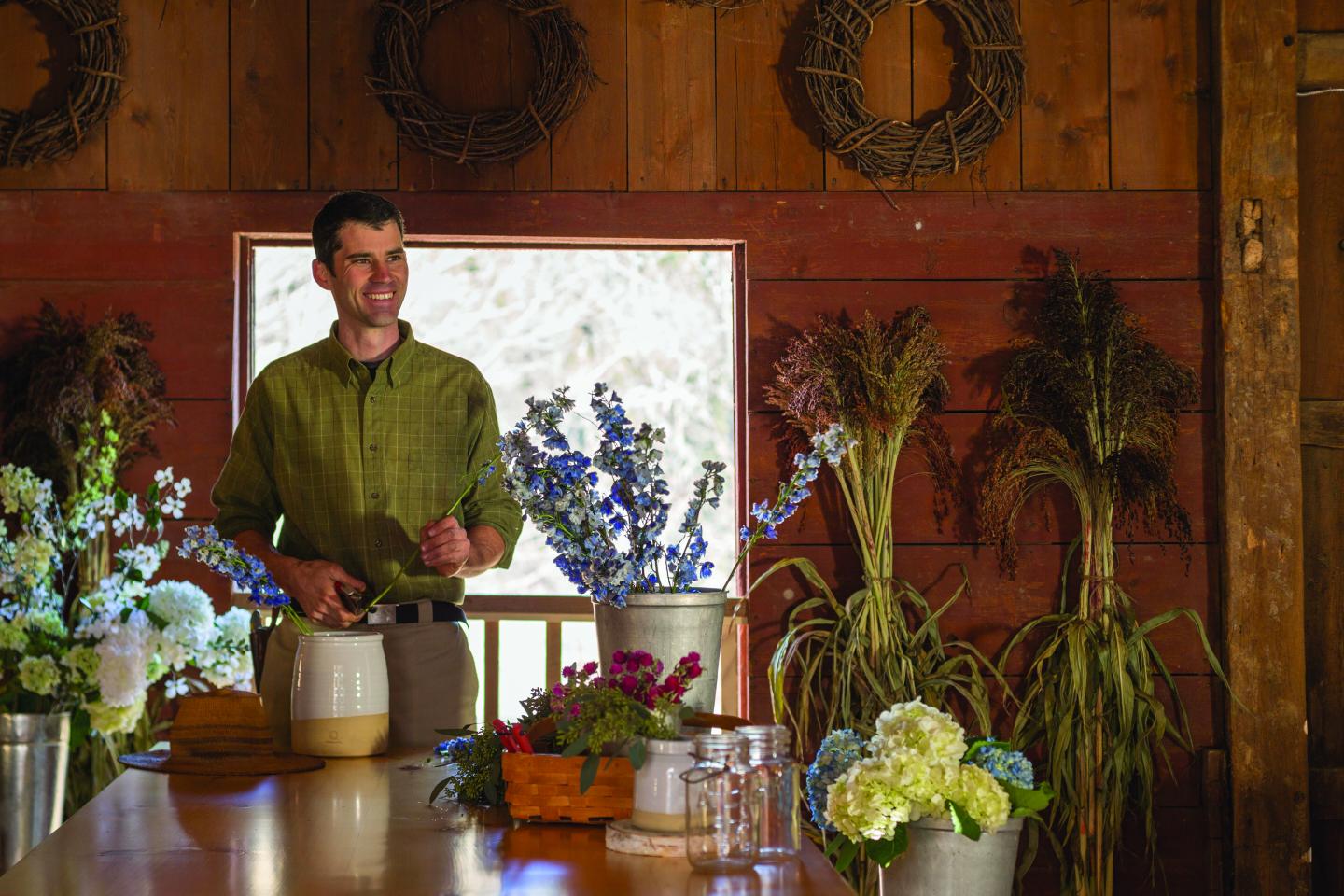 Philosophy
We started our garden with the vision of building upon the local conservation legacies of Laurance Rockefeller and Frederick Billings and George Perkins Marsh by sustainably growing phenomenal local produce. We employ hand cultivation techniques, permaculture methods and principles of nutrient dense farming to grow the freshest, healthiest and tastiest certified organic produce for our restaurants and beautiful flowers for our interiors. We embrace an approach of improving the land we use and strive to bring a tangible awareness of growing with the land for a holistic garden to guest experience for our visitors.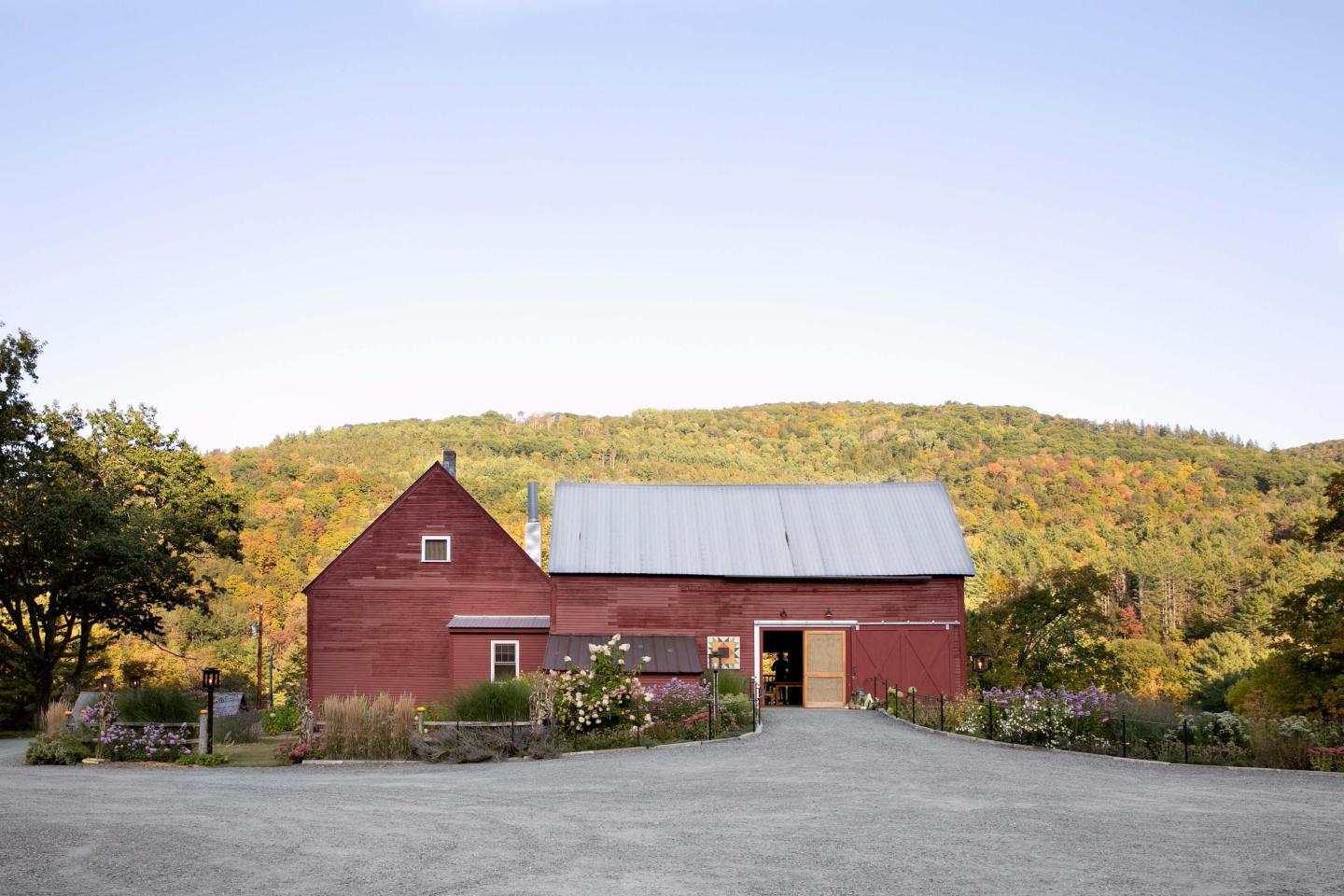 Location & History
Nestled on the hillside of the Kedron Valley, Kelly Way Gardens is located one mile south of the Inn and the Woodstock Village Green on Route 106. Previously the site of a dairy and horse farm, we broke ground on half an acre of fallow pasture in 2013 and today have grown in size to 3 acres of vegetables, fruit, herbs, cut flowers, mushrooms, honeybees and function spaces. In 2018, we introduced our newly enhanced 19th century Red Barns for events, culinary programming and gardening classes.
Accessibility: The driveway and main pathway through Kelly Way Gardens are packed gravel, and many other garden pathways are covered in woodchips. The outdoor event space is a flat grass-covered area at the top of the packed gravel pathway. The Red Barns main entrance is ground-level, please note - the interior of the barn has a rustic floor with uneven surfaces.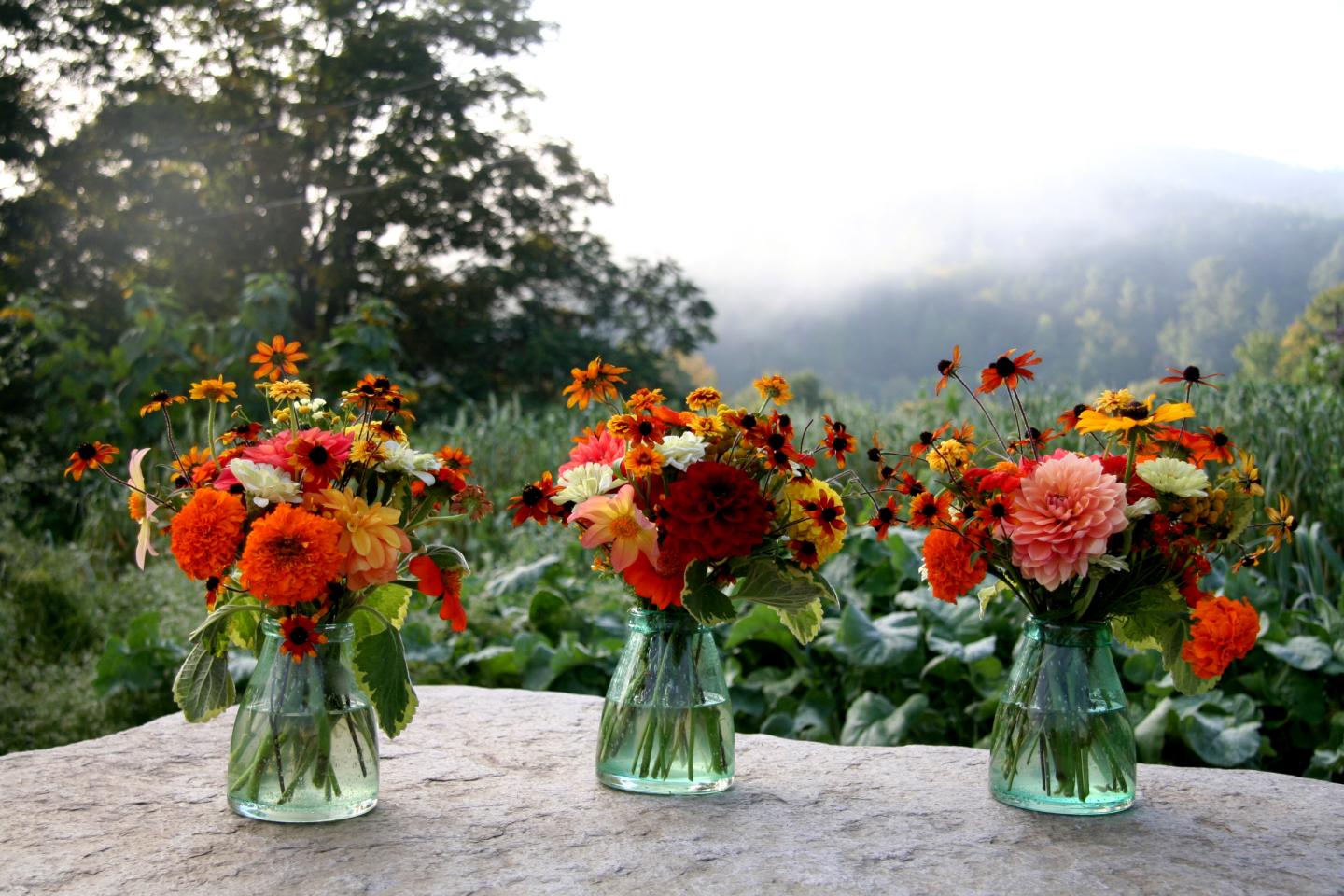 Visitation
Kelly Way Gardens is open to the public during the summer months and we highly encourage visitors (typically May - October). Experience the garden to see and learn about the working landscape of Vermont. We offer a range of guided tours, tasting events and weekly gardening classes highlighting seasonal cut flowers, sensational produce and "soil under the nails" know how. Please stop on by to enjoy the vivid sights, tastes and smells of the gardens, while chatting with the gardeners in the field. Moseying encouraged.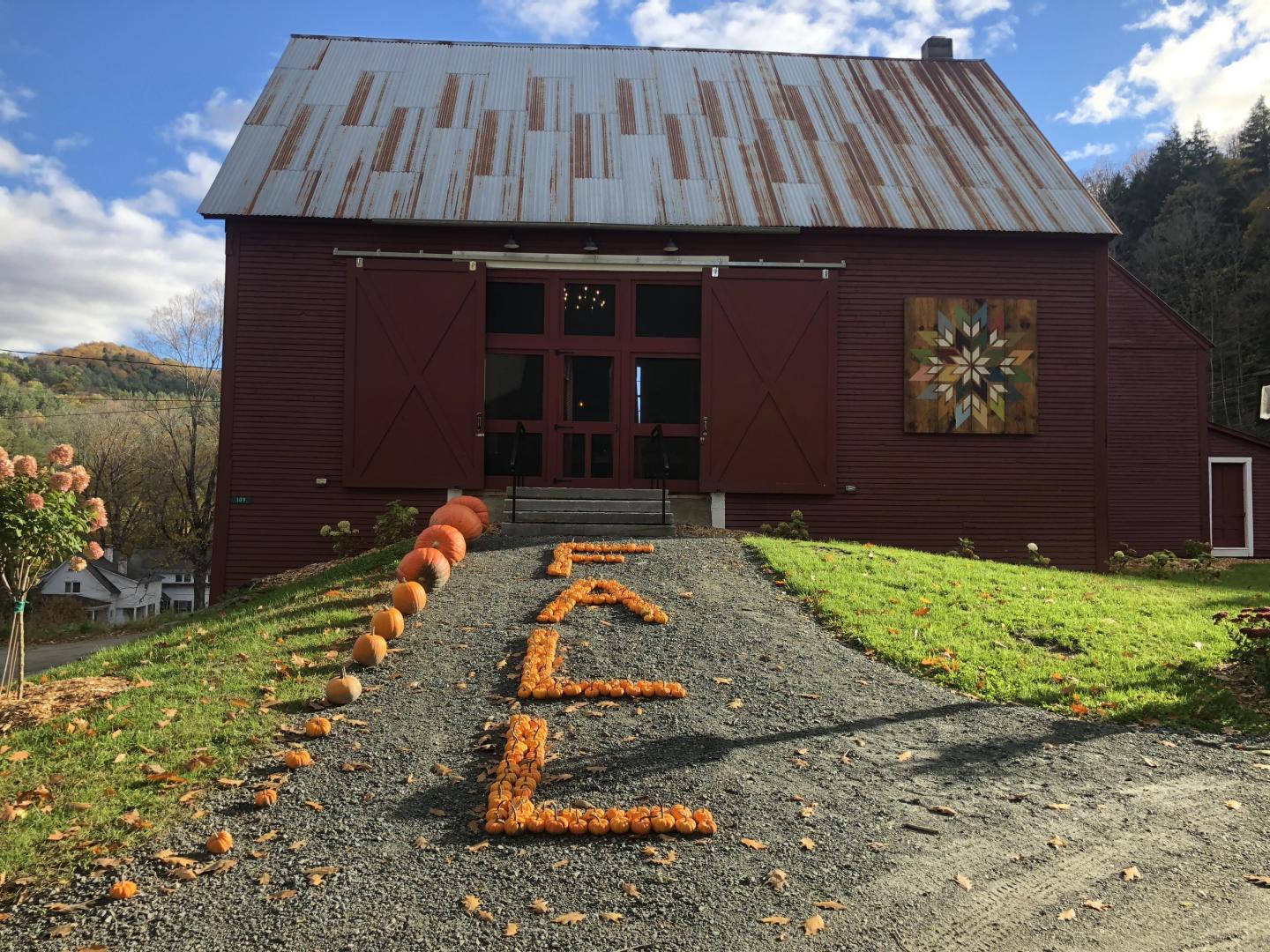 The Red Barns
In the spring of 2018 the Red Barns at Kelly Way Gardens which are home to our spectacular culinary & garden studios were completed. This venue offers mouthwatering culinary events like our popular Red Barn Dinners that are the epitome of garden-to-fork dining. The barns also offer engaging cooking & garden classes, perfect for a group activity or team building exercise.