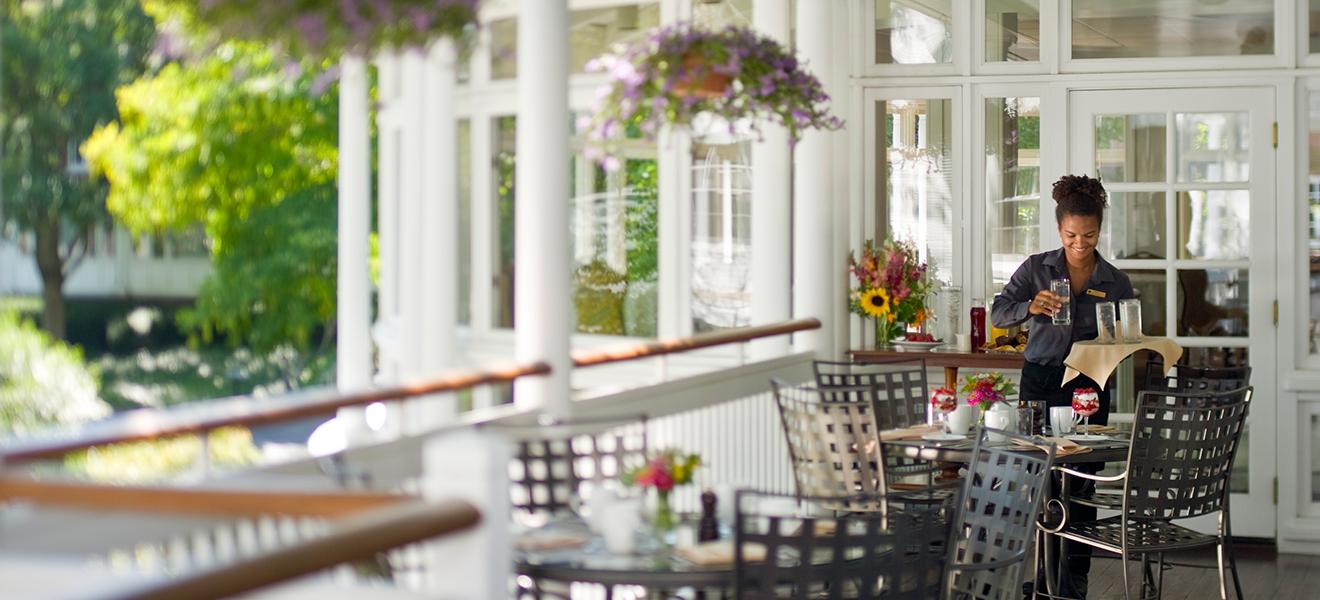 Red Rooster Restaurant  Richardson's Tavern
Reservations Required for Red Rooster Dinner Service: 802-457-6671
Serving Inn Guests only during the holiday period February 17-26.
We welcome you for lunch and dinner in the Red Rooster and dinner in Richardson's Tavern. Lunch reservations are encouraged for both Inn Guests & Non-Inn Guests. Dinner reservations are required in the Red Rooster and are recommended for Inn Guests in Richardson's Tavern (required for Non-Inn Guests).
Restaurant Hours: 
The Red Rooster ~ Open Daily
Breakfast: 7:30am-10:00am
Lunch: 12:00pm-3:00pm
Bar Menu: 3:00pm-9:00pm
Dinner: 5:30pm-9:00pm
Richardson's Tavern ~ Open Friday - Monday
Dinner: 5:00pm-9:00pm
Farm-fresh cuisine, carefully harvested ingredients, and regional recipes inspire the seasonal menus at the Woodstock Inn & Resort's four distinct restaurants. Our talented culinary team prepares savory dishes from scratch, always seasoned with exceptional, homegrown flavor. The chefs work closely with our Master Gardener at the resort's Kelly Way Gardens to pick fresh ingredients for creative entrées and innovative cocktails, resulting in exceptional cuisine that showcases the essence of Vermont.