Collection rooms celebrate an inherently Vermont experience.
Each of the guestrooms in the Collection is designed to celebrate an inherently Vermont experience. From a black and white marble entryway, these generously sized rooms have been outfitted to reflect a different theme – from golfing, hiking and skiing, to maple syrup, conservation, and more – with distinctive décor and amenities.  Collection rooms also feature curated historic local art and photography contributed by the Woodstock History Center and Billings Farm & Museum.  
Maintenance Spring 2022
We will be replacing the main Inn roof between the dates of March 14 and May 26, 2022. The work schedule will be Monday - Friday from 8:30am to 5pm.  While all efforts will be made to minimize any inconvenience, during this time there will be some noise throughout the day. We will avoid placing guests in any rooms that are closest or most affected by the project.
This scheduled work is part of ongoing upgrades and maintenance, and all hotel activities and services during these weeks will continue to be available and the restaurant will remain open per usual.
Thank you for your understanding and we look forward to hosting your stay!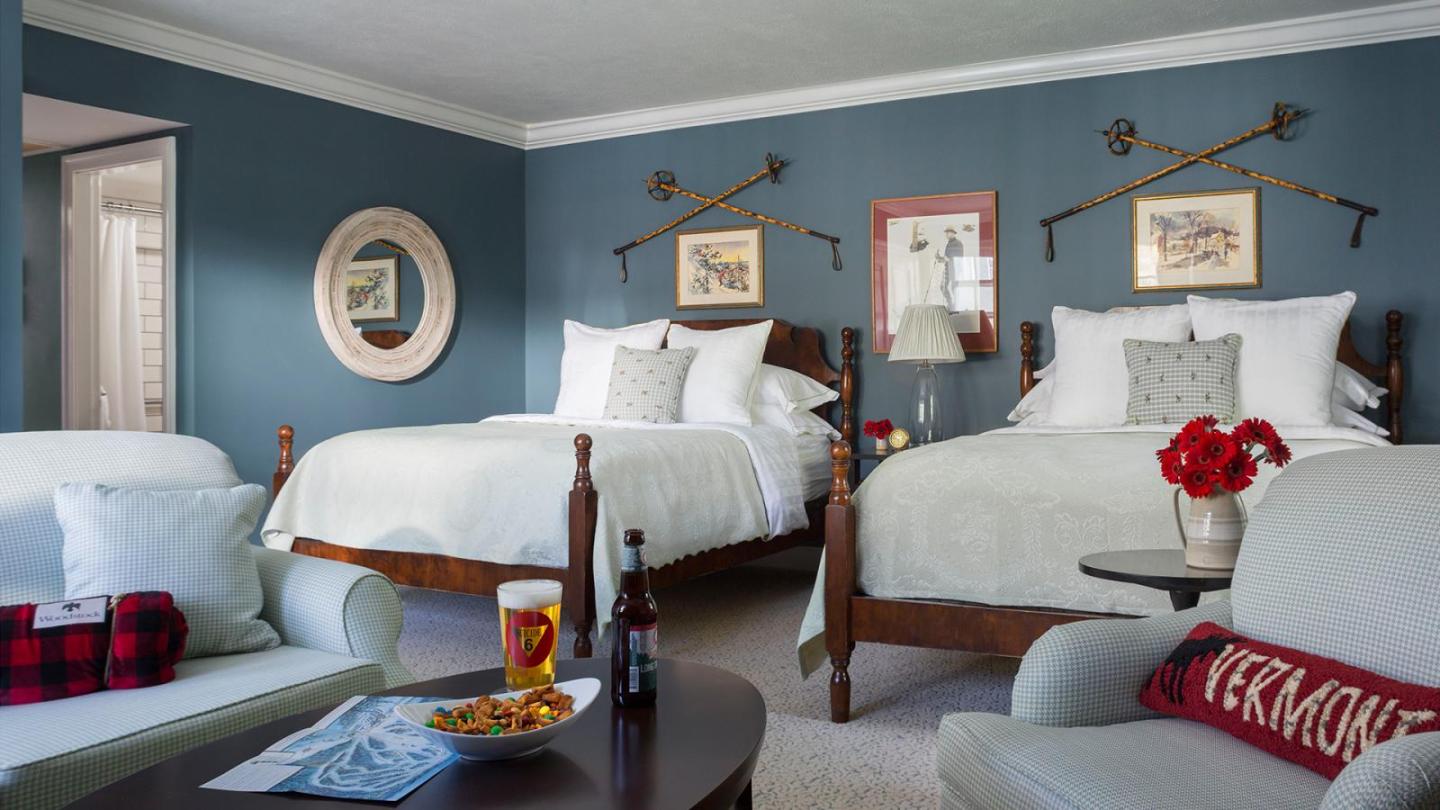 Celebrating an inherently Vermont experience
This collection of 10 oversized guestrooms is designed to embody what makes a visit to Woodstock particularly memorable by celebrating an inherently Vermont experience.