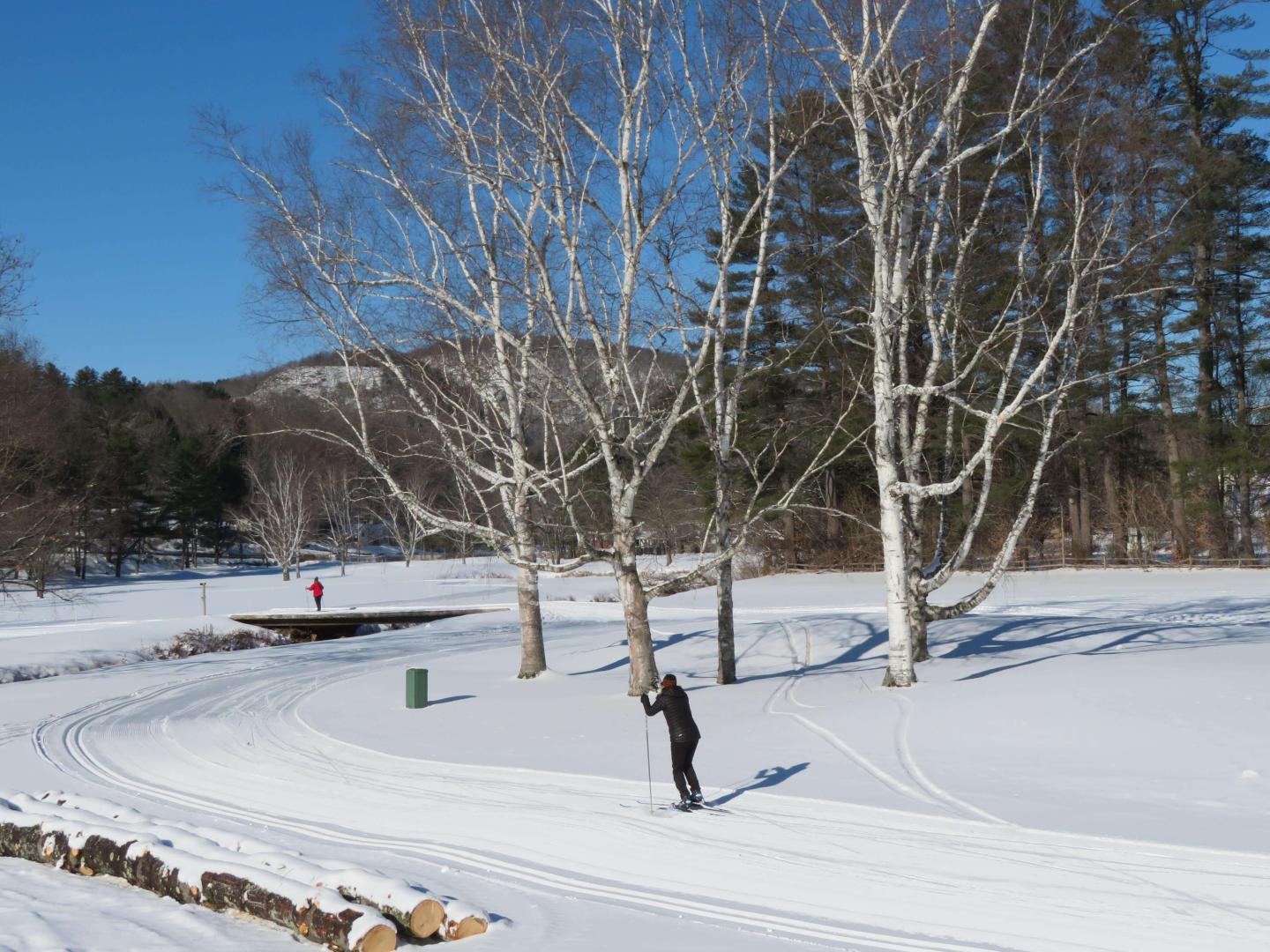 Due to rising COVID-19 case counts across the Northeast, the State of Vermont has implemented a mandatory quarantine for anyone returning or traveling to Vermont.
Please note that the State of Vermont has strict guidelines for those traveling to Vermont from out of state. Quarantining requirements exist for anyone traveling into Vermont.  Every guest (including those residing in Vermont) must complete our Ski Attestation Form certifying that they will remain in compliance with all current travel guidelines before they can cross country ski, snowshoe or fatbike this winter.  This form should be completed within 24 hours of your arrival for a day of skiing and riding at the Woodstock Nordic Center.
Please read the details carefully and if you are unable to comply, please do not travel to us at this time. Thank you.
Pre-Arrival Ski Attestation Form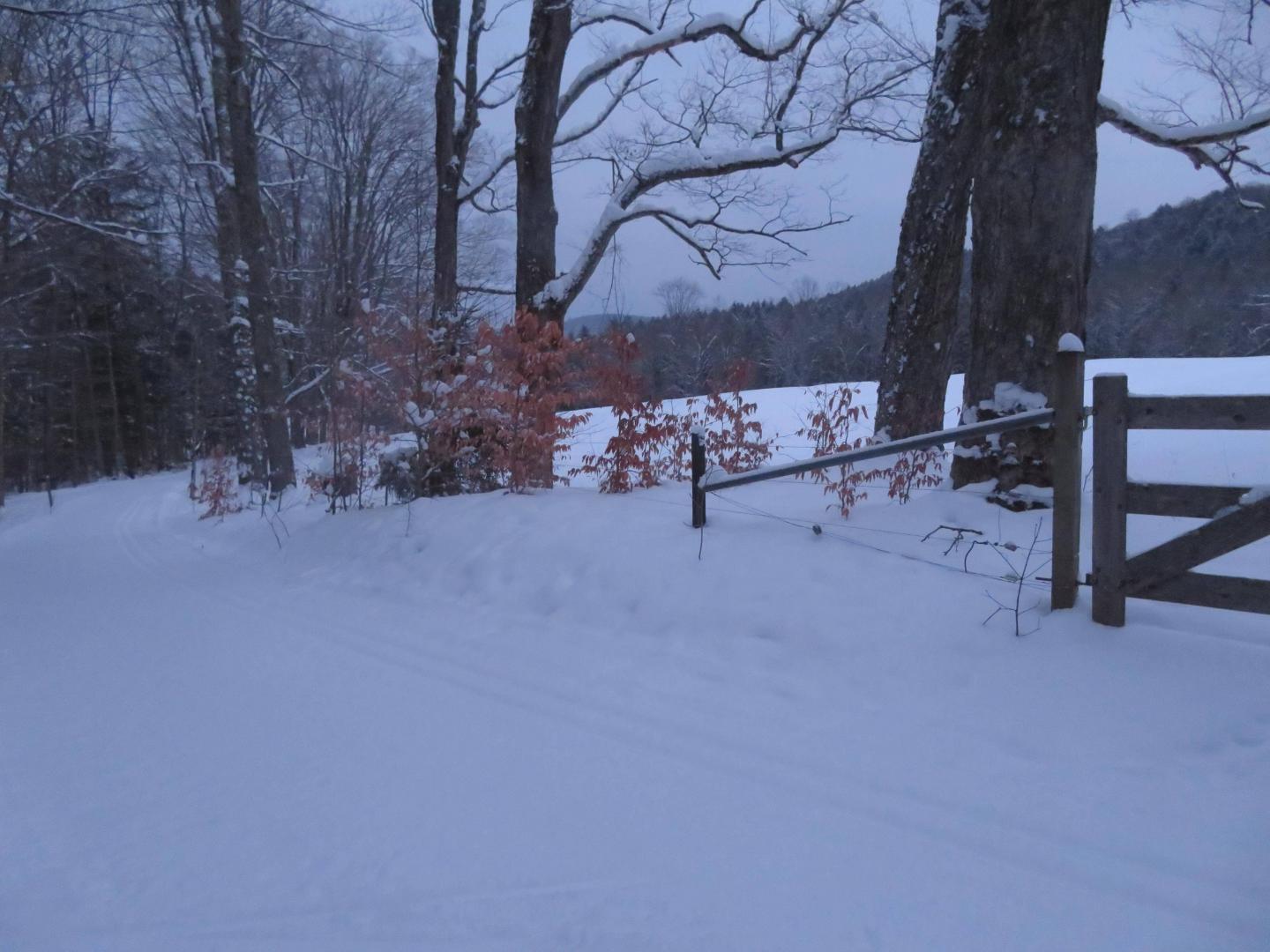 Friday, January 22nd, 2021
Conditions are absolutely fantastic today! A soft, fresh two inches of powder yesterday and overnight really looks great on the trails and the grooming is coming out great! Both trail systems are being groomed today to set up for truly perfect skiing for today and the weekend. Fat Biking and snowshoeing are also wonderful activities to get you out on the trails with picturesque views at the summit of both Mt. Peg and Mt. Tom . This is an absolutely phenomenal day to take a lesson with availability throughout the day!  Come hone your skills with our superlative fleet of instructors.  
Important information regarding Mt. Peg:
There is absolutely no walking or pets allowed on the Mt. Peg Trail System.   Walking is only allowed from the Village trail heads and is not permitted past the summit on our groomed trails.
Please note, starting this season, there is NO WALKING from the Prosper TH on Mt Tom.  If you must walk, please only do it from the Billings TH and only walk on the multi-use corridor shown on the maps.    Please respect that in the winter, this trail system is for skiers and snowshoers.    There are many fabulous alternate multi-use trails, such as the snowmobile corridor just north of the Prosper TH and the awesome Ottauquechee trail out of the East End Park. 
Come Enjoy a magical day on the trails!
The shop will be open 9am-4pm today to pick-up your day ticket or check out our great retail store! 
Please Note:
Masks are mandatory when indoors, when outside in front of the Center, and outside on the trails when you cannot maintain 6' distancing.  Per state guidelines you can ski without a mask but you must carry one to put on when encountering other skiers and cannot maintain distancing.   
Every guest must filled out a Ski Attestation Form prior to arrival.
Nordic Map Interactive View
Nordic Trails
Mt Peg
Mt Tom
Snowshoe Trails
Mt Peg
Mt Tom