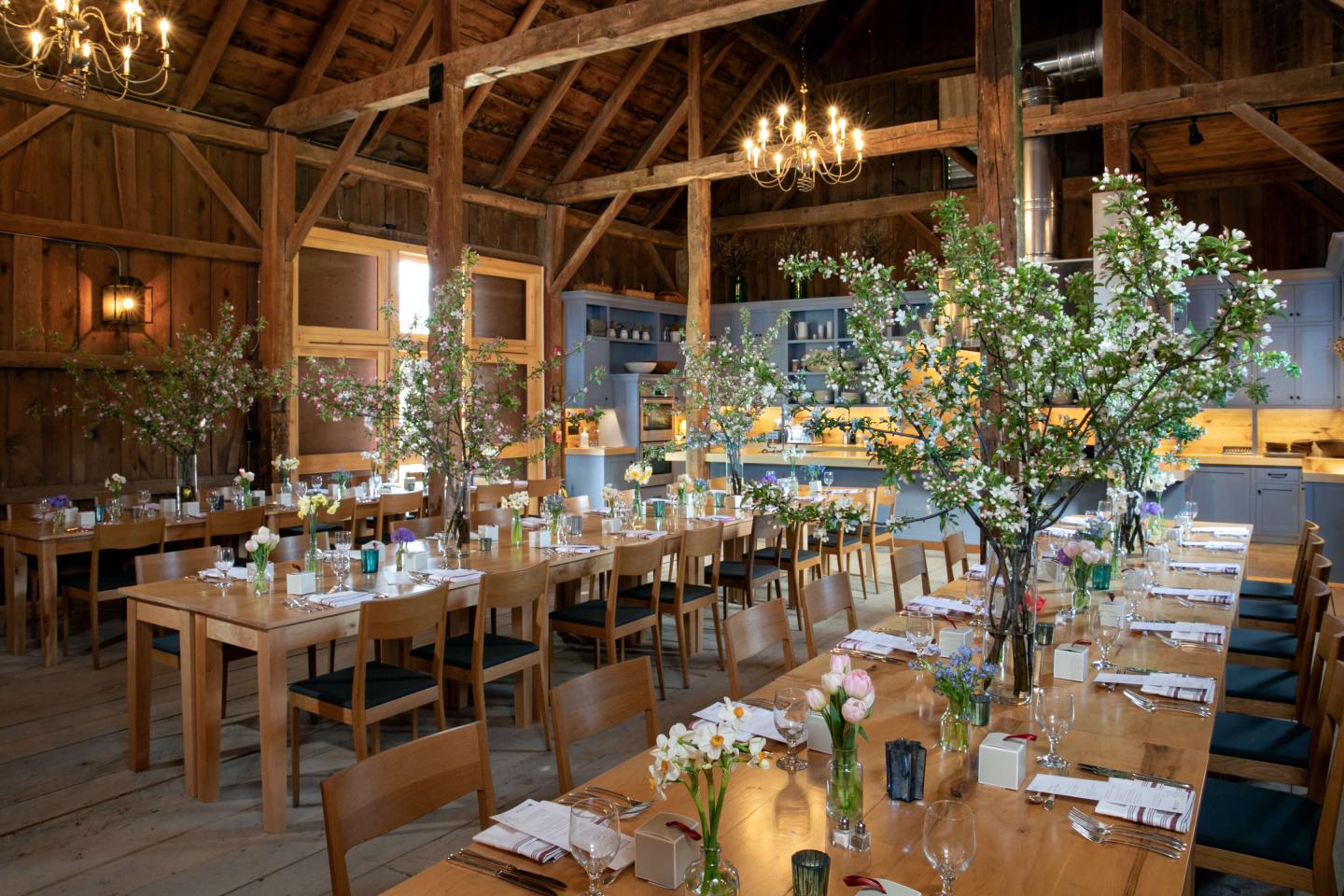 Woodstock Inn & Resort in New England easily accommodates groups, events, and larger parties. The quintessential village of Woodstock, Vermont is met with the Inn's unparalleled service, creating an inspiring backdrop that builds upon the on-site amenities and nearby adventures.
Meeting Services
Guestroom accommodations
WiFi throughout resort
Hard-wire capabilities in function space
A/V equipment
Business center
Catering on and off property
Conference/Event Coordinator to service all the details
Onsite dining options and nearby restaurants within walking distance
Bose sound system
Group entertainment
Team building
Floral design
Gift amenities
Our Resort Facilities Include
142 guestrooms
Two year-round restaurants & bars and three seasonal restaurants & bars
10,000 sq. ft. of meeting/banquet space
Wedding and Banquet facilities indoors and outdoors
Classic Robert Trent Jones Golf Course
Fitness Facilities, Movement Studio, Cycling Studio & Pilates Studio
Hot Tub, Steam Room, Sauna, and Locker Facilities
Indoor and Outdoor Tennis
Indoor and Outdoor Swimming Pools
World-Class Spa
3-acre Certified Organic Kelly Way Gardens
New England Falconry
Billings Farm & Museum
Saskadena Six Ski Area (Alpine)
Orvis Endorsed Fly-Fishing
Nordic and Snowshoe Center with 45km of groomed trails
Hiking and Running Trails
1-Mile Fitness Loop with 10 Stations
Mountain Biking
In-Town Cruiser Bikes
Retro Game Room
Unique Dining Venues
Valet Parking
Concierge Services
Babysitting Services
Shuttle Service to all facilities and in-town attractions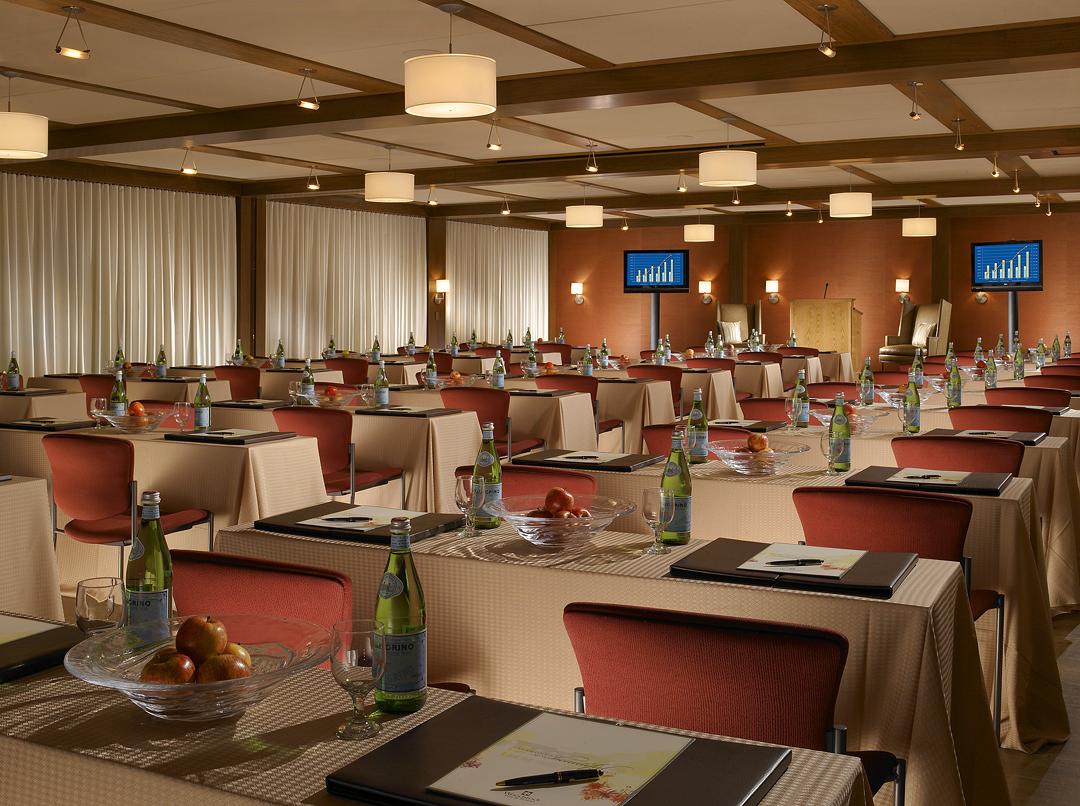 The Woodstock Ballroom
Our largest banquet room features floor to ceiling French doors for optimum use of natural light from the adjacent Ballroom Foyer, giving architectural interest to the space; modern ceiling and wall mounted light fixtures offer a variety of lighting options; fabric covered ceiling tiles for sound absorption; state-of-the-art Bose sound system; wood plank floors. Because of the expanse of the Woodstock Room it is most often used for fundraising Gala's, dinner dances and auctions. Maximum capacity using banquet rounds is 150 guests with the flexibility of dividing the space into three separate sections for 64 guests per section.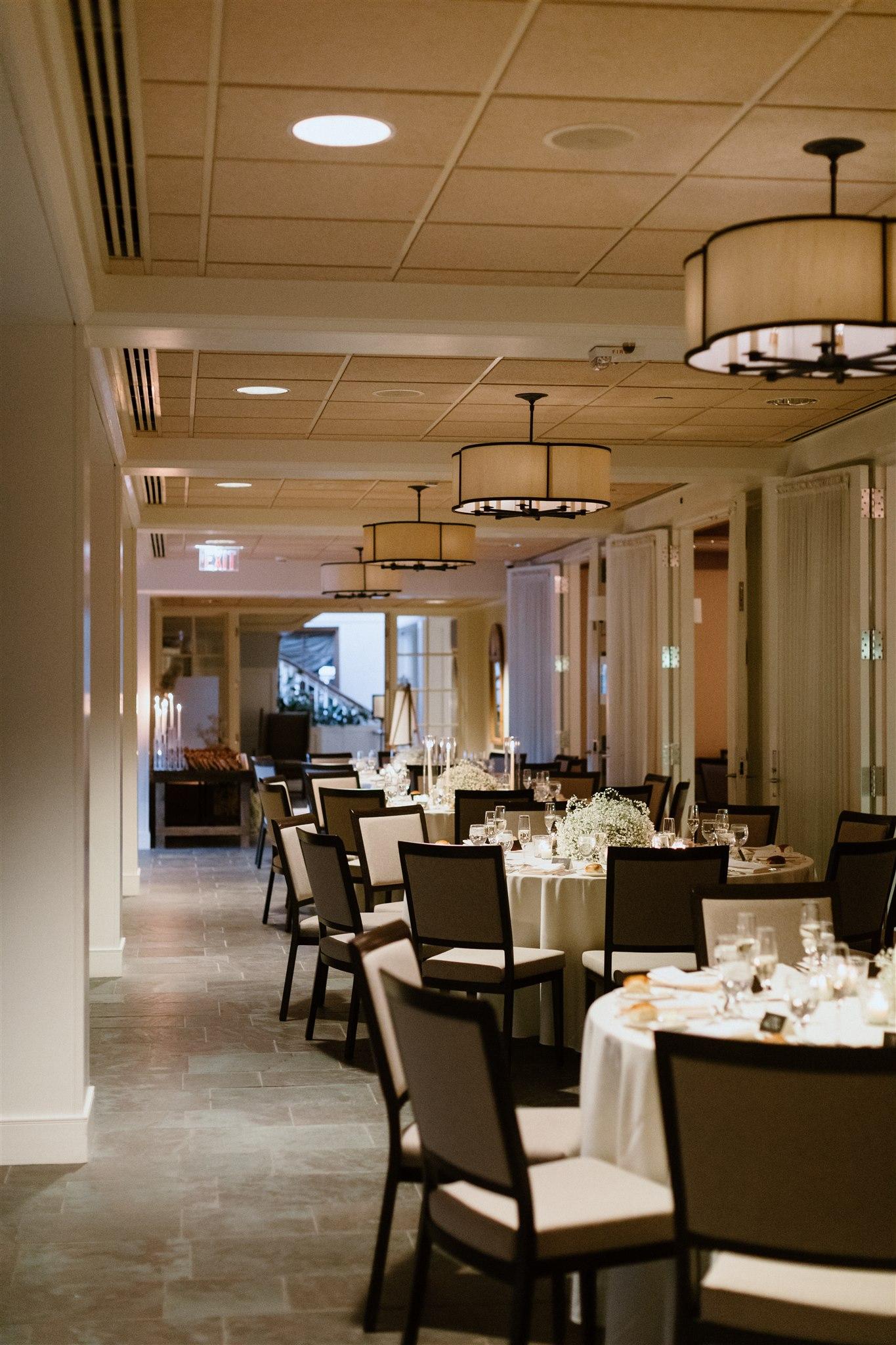 Woodstock Ballroom Foyer
Located adjacent to the Woodstock Ballroom, our Foyer was thoughtfully designed using natural materials, featuring blue slate flooring, brick and classic design elements to give the space  a residential look and feel. Two built-in bar stations styled with marble counter tops and wood panel shutter doors flank the Garden Terrace room in the Foyer. The Foyer is ideal for receptions and used in tandem with the Garden Terrace and Woodstock Room.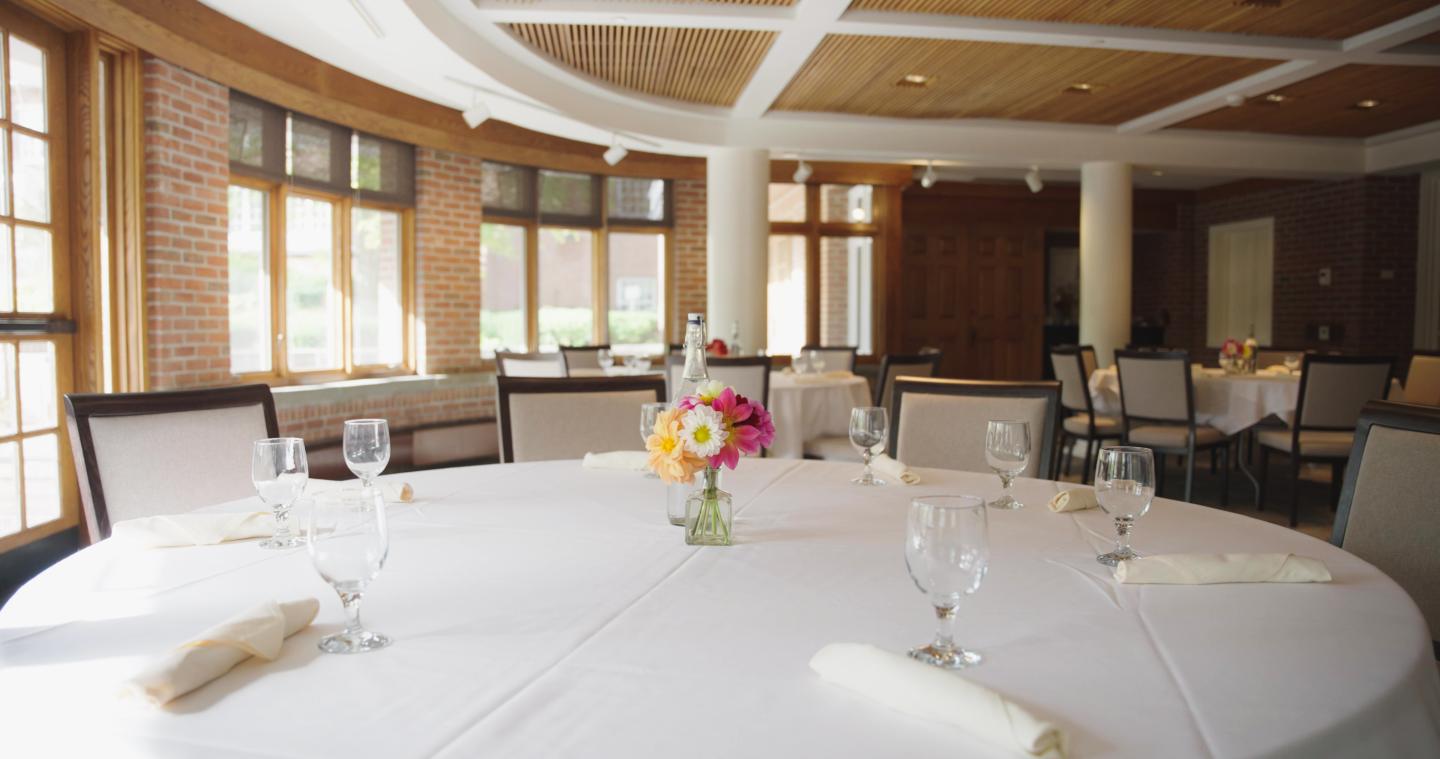 Garden Terrace
One of our most requested rooms, the Garden Terrace has a unique style highlighted by the bowed exterior brick half wall and wood framed glass windows opening to views of the South Garden; wood paneled ceiling with recessed lighting; French exterior doors open to the Terrace patio for al fresco dining and the French interior doors open to the Foyer bringing two spaces together as one.  Multiple uses are the signature of the Garden Terrace making this dynamic space a seasonal favorite. Ideal for reunion and multi-generational family groups. Maximum capacity using banquet rounds is 60 guests.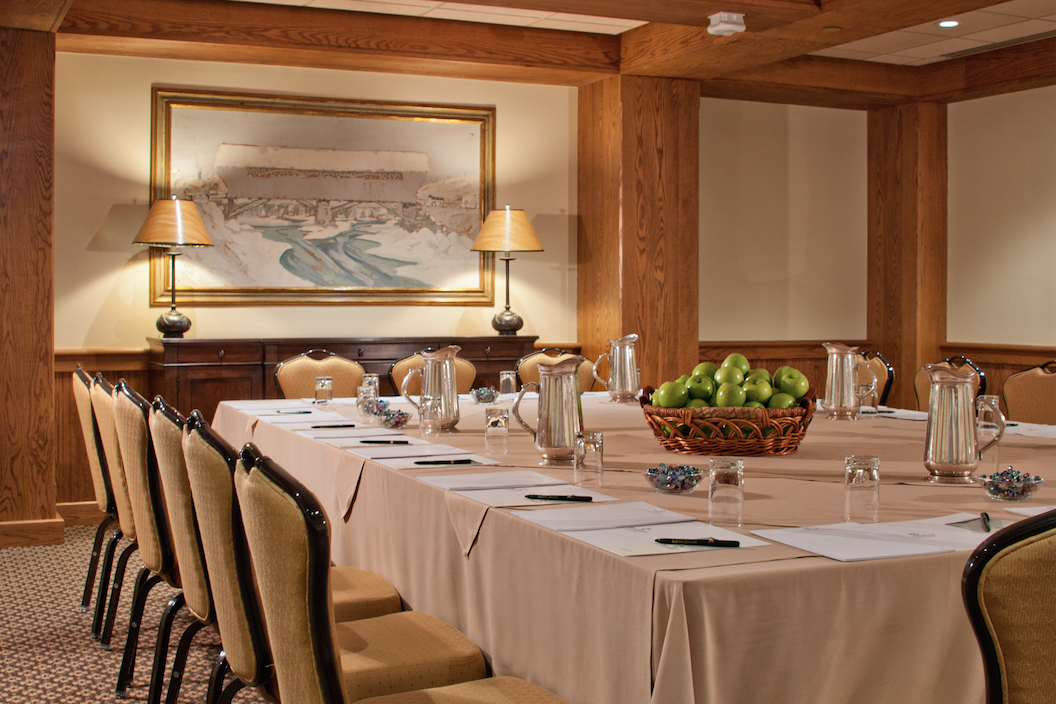 Wilder Room
Unlike the board room at the office, the Wilder Room offers the flexibility of a meeting room setup to meet the needs of your leadership team, whether you're hosting a non-profit board retreat or foundation meeting for directors, this room provides the ideal backdrop for strategic and financial planning meetings. Plate numbered and registered Audubon prints from Mr. Laurance Rockefeller's art collection grace the walls giving the room a feeling of importance and the interior location of the Wilder Room allow for meetings free from distraction. A decorative sideboard provides the convenience for in-room dining for breaks and working lunches. Maximum capacity is 60 guests. 650 square feet.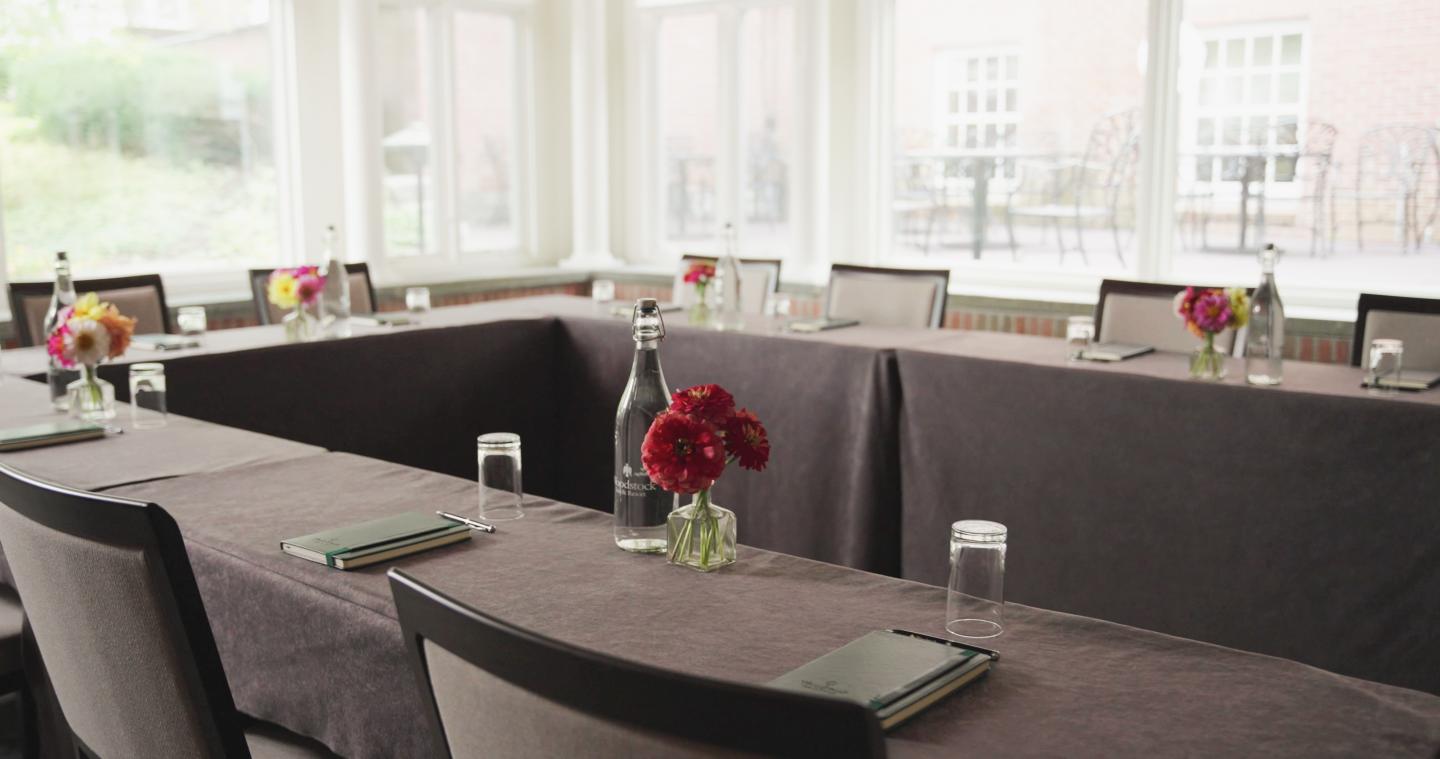 The Garden Parlor
An intimate setting is created in the Garden Parlor with an abundance of natural light, exterior brick half walls with wood framed glass windows opening to views of the South Garden; wood paneled ceiling with recessed lighting and retractable ceiling mounted screen; decorative sideboard provides the convenience for in-room dining for coffee breaks and working lunches. Ideal for a family trustee meeting, this room is a perennial favorite. Maximum capacity is 36 guests. 504 square feet.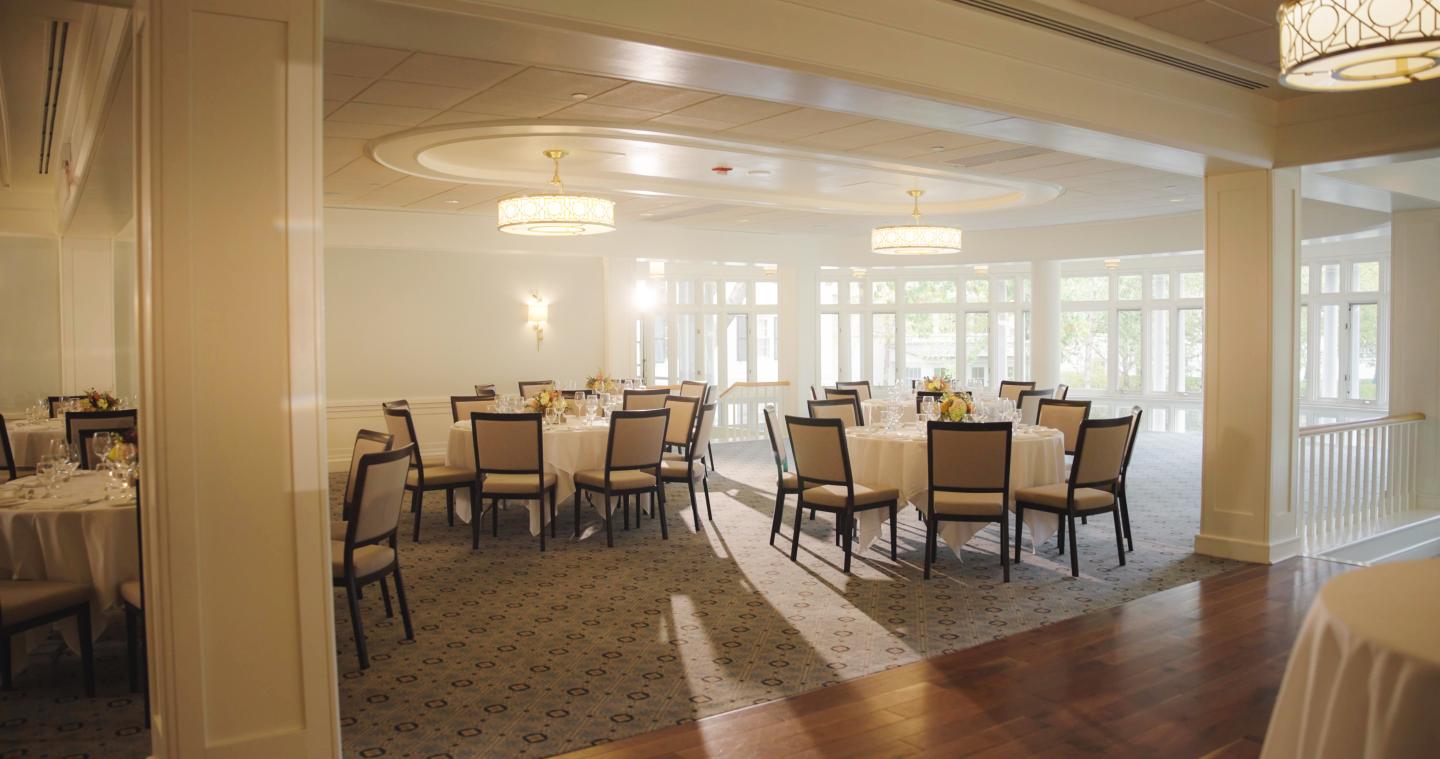 Rockefeller Room
Located off the lobby, The Rockefeller Room has been said to have the best view in the Inn, featuring a bowed wall with floor to ceiling windows overlooking the South Garden, this room is ideal for birthday and anniversary celebrations and reunion dinners. If natural light is key, the Rockefeller Room will be your room of choice. Design features include two half column supports separating the room offering a natural divide between an area often used for a buffet station, reception or dance floor. A marble countertop bar with custom wine cellar lend itself to this simply elegant room. Maximum capacity is 150.  1,704 square feet.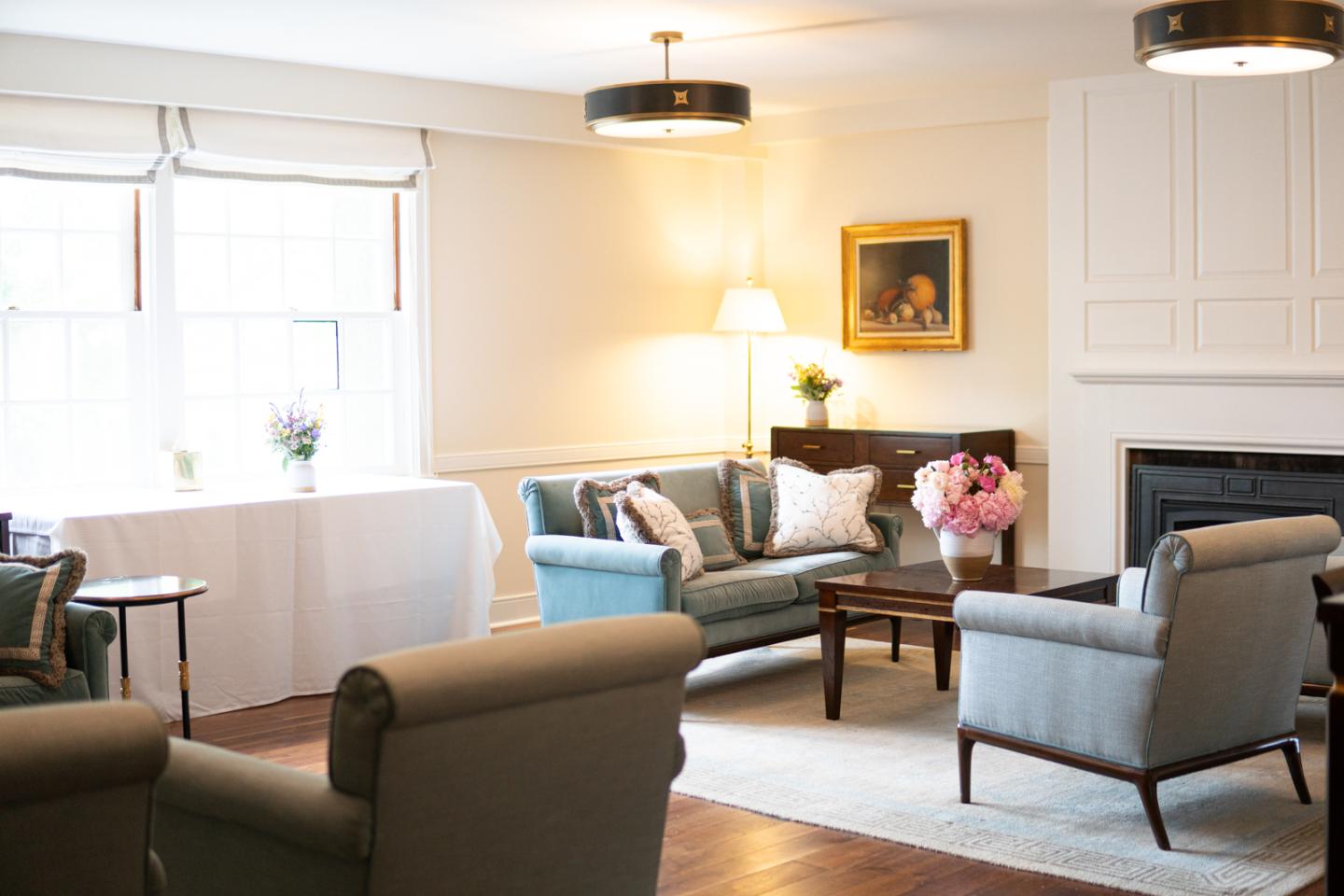 Billings Parlor
The Billings Parlor offers an intimate space updated in 2021. Located directly off the lobby, it is commonly used as a gathering place for families to talk, play games and regroup before and at the day's end of activities. Windows, natural light, and proximity to the lobby and front desk are desirable attributes of the Billings Parlor. Maximum capacity is 42 guests. 475 square feet.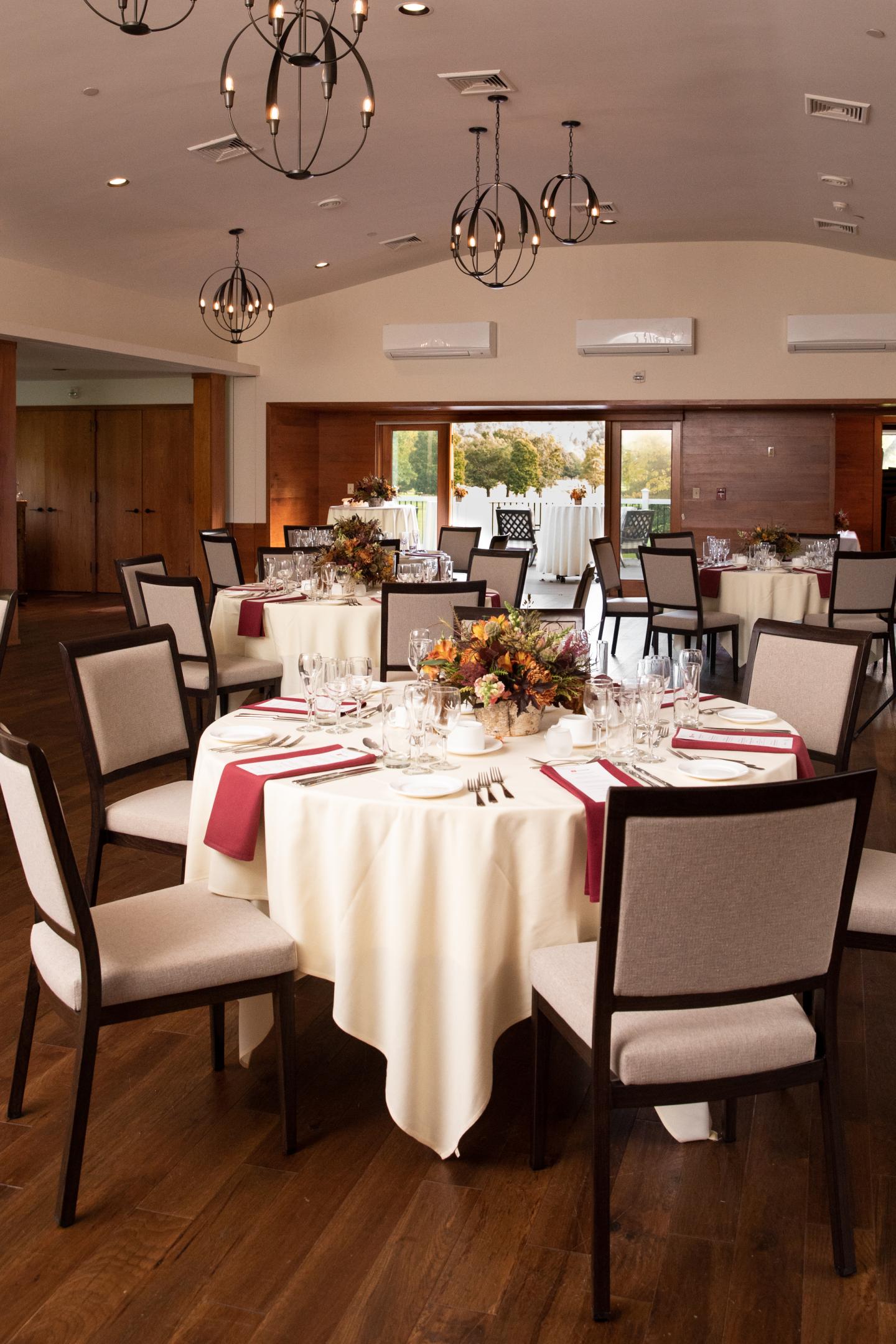 Country Club Ballroom
Located .5 miles from the Inn, the Country Club Ballroom offers a different experience for your guest during their stay at the Resort. The location and setting of our Club provides scenic views of our award winning Robert Trent Jones, Sr. designed golf course and Mt. Peg. Guests will enjoy the South Deck for lunches and receptions while the Ballroom features vaulted ceilings and an abundance of natural light. Perfect for banquet functions, the Club Ballroom is versatile for a variety of uses. Ideal for  lunch, dinner and golf outing. Maximum capacity is 140 guests. 2,160 square feet.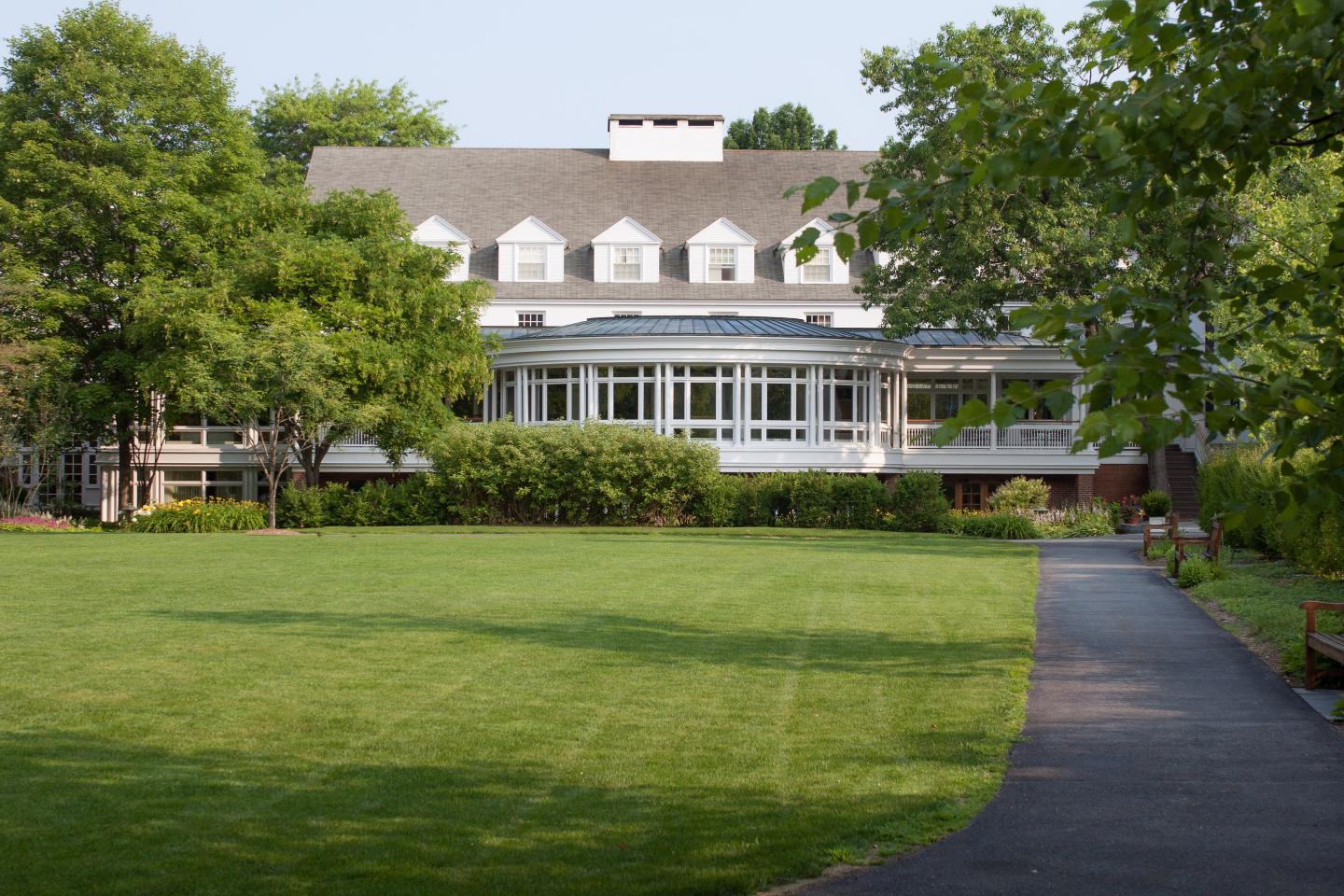 South Garden
Step outside to the meticulously manicured lawn of our South Garden, surrounded by beautifully land scaped  garden beds and indigenous trees. The South Garden is the perfect site for a tented event or an open green space for free play. Located on the backside of the Inn, the Garden features an outdoor, hand built stone fire pit with granite stone slabs doubling for campfire seating, two stone patios and heated pool with poolside Spa services. The possibilities are endless in the South Garden. Maximum capacity is 150 guests.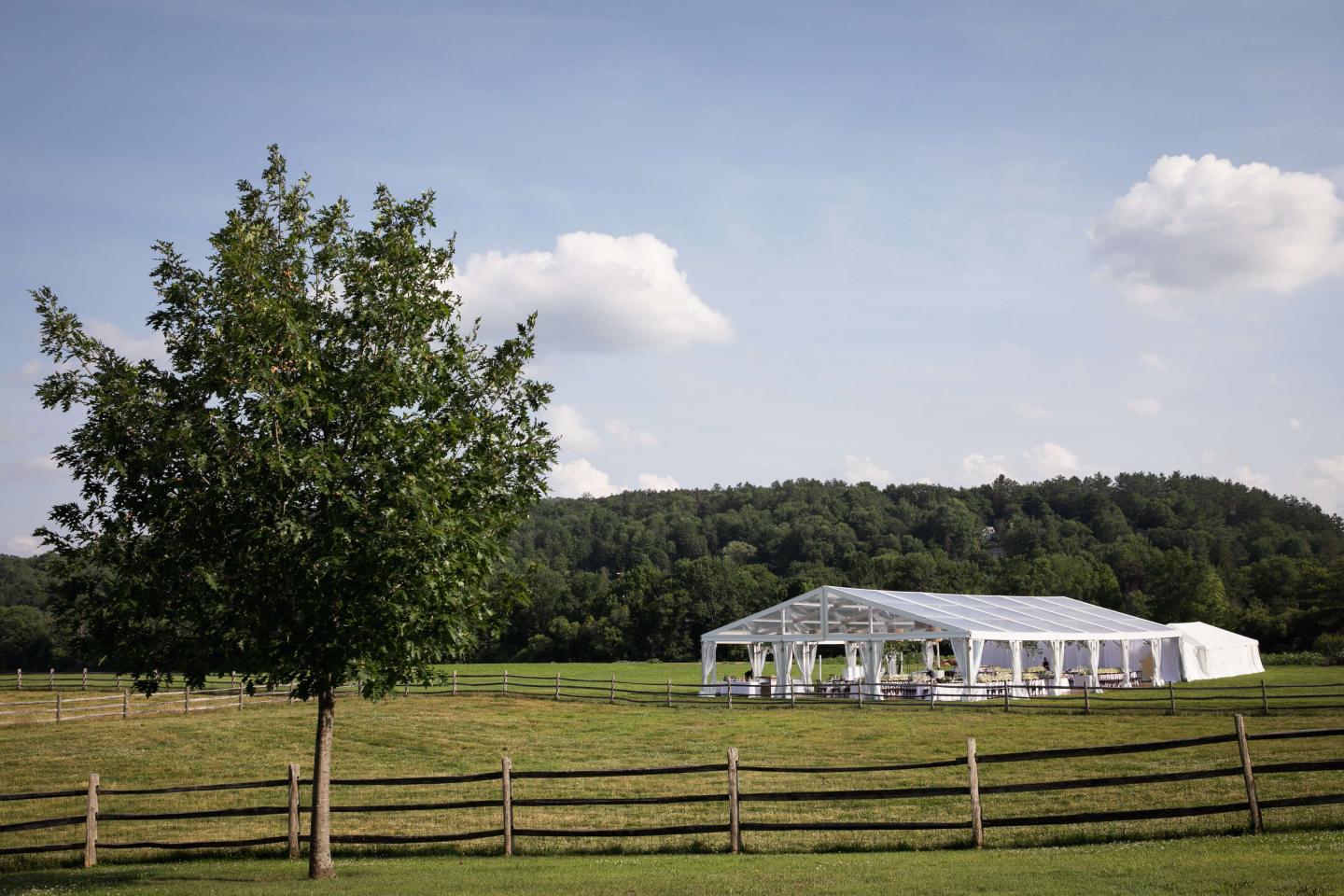 Billings Farm & Museum
The "Crown Jewel" of our Woodstock Foundation, the Billings Farm & Museum is a short walk from the Inn through the Village center. The Farm offers a spectacular backdrop for an authentic farm experience, highlighted by the post and beam Visitor's Center, state-of-the-art 100 seat  amphitheater with digital film capabilities, interpretive  exhibits featuring farm implements, cooking utensils and antique furnishings from 18th and 19th century Vermont farms. Adjacent buildings and farm structures are host to numerous interactive activities for Inn guests and visitors throughout the year. Outdoor tented events are sited adjacent to the heirloom vegetable garden overlooking the corn fields with hillside views. The Farm & Museum may be rented exclusively for an evening reception and dinner or enjoyed by spouse and family members during daytime hours when it's open to the public. Your guests will have a true Vermont experience of yesteryear at the Farm. Maximum capacity is 150 guests.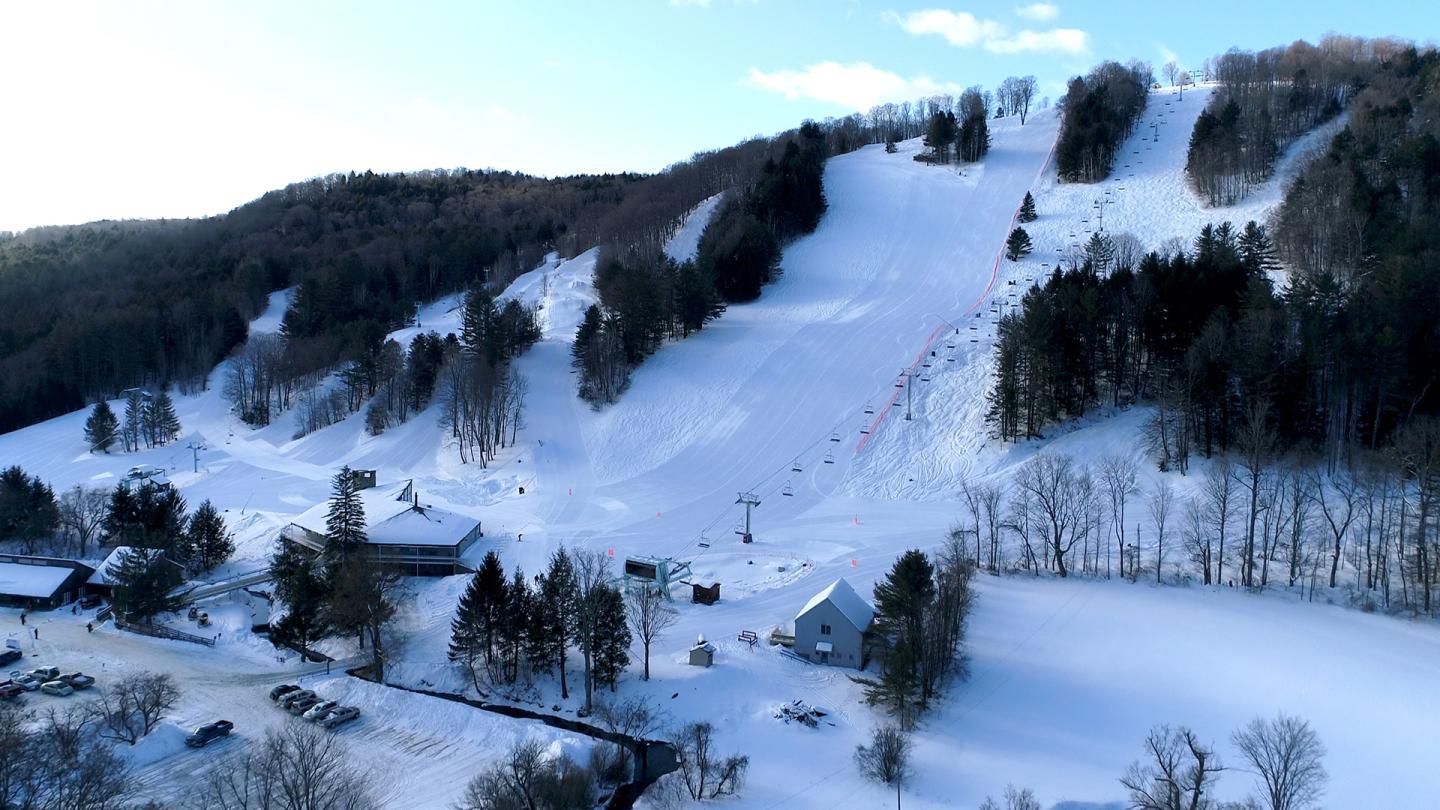 Saskadena Six Baselodge
Our Resort owned ski area,  Saskadena Six, offers guests an alternative site location to the resort experience at our alpine ski lodge, ideal for both an indoor or outdoor setting. The Lodge can be used year round for special events, receptions and dinners. The Lodge features two fieldstone fireplaces, inside and out, unobstructed views of the mountain with floor to ceiling windows trailside and a bird's eye view of the rolling hill vistas from the outdoor deck. The atmosphere at the Lodge is relaxed casual and provides guests with the exclusive use of the facilities. Suggested itineraries could include an afternoon of lawn games, tethered balloon rides, outdoor barbecue or New England Clambake, bonfire and toasted marshmallows.  Maximum capacity is 150 guests.
Want the mountain all to yourself? Rent Saskadena Six for an entire day for exclusive use by your group!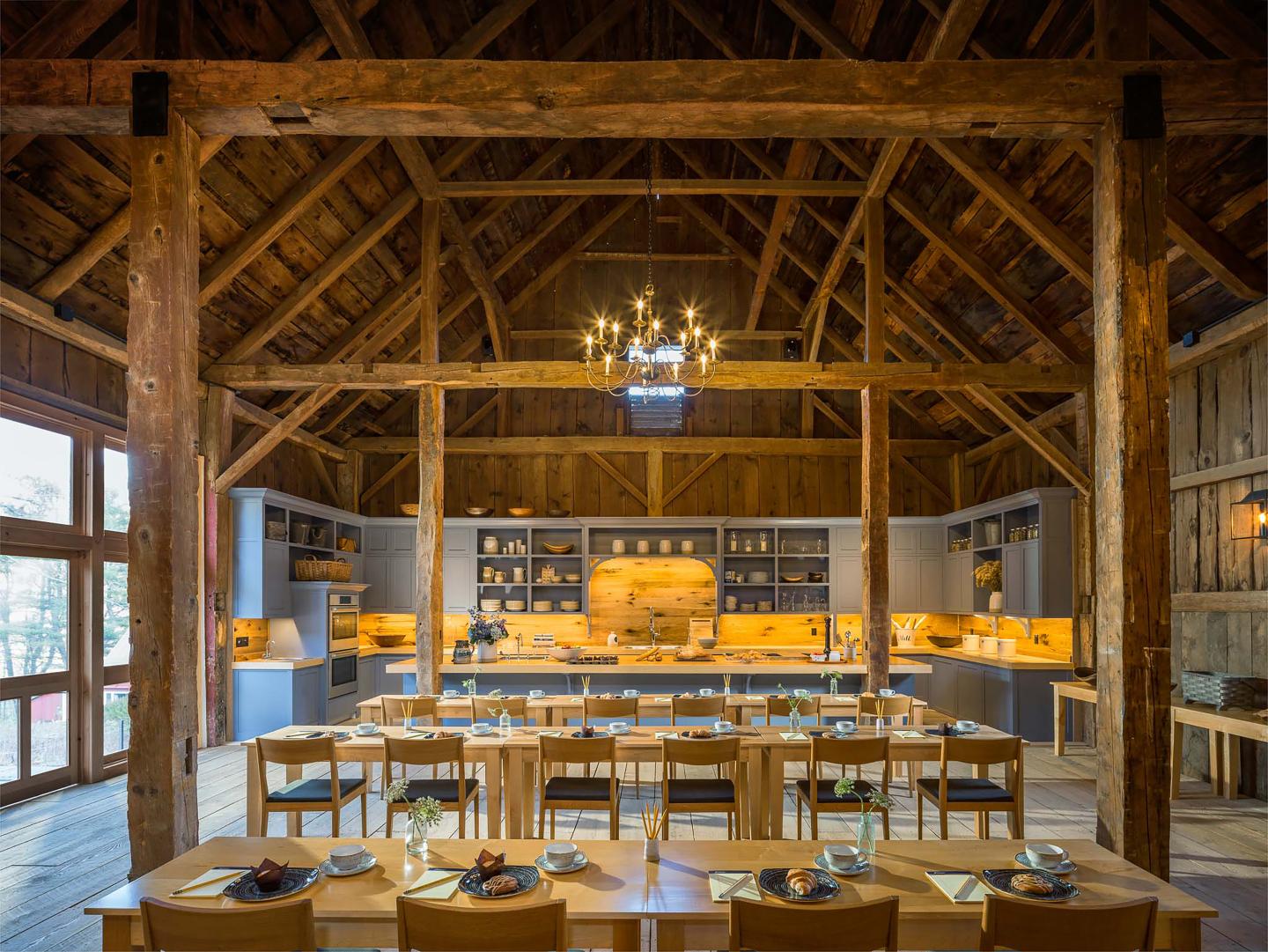 The Red Barns at Kelly Way Gardens
Home to our chef-designed Culinary Studio and creative Garden Studio while sitting among our 3-acre Vermont certified organic gardens and stunning outdoor event space, the Red Barns at Kelly Way Gardens has many areas rolled into one beautiful venue! The Barns host the Garden Studio which is available for classes and activities such as flower arranging, planting, and introduction to gardening. This space exudes creativity and is perfect for hosting your next meeting or team building event.  Also inside the barns is our amazing Culinary Studio which hosts classes, tastings and hands-on activities with our Executive Chef. This space is the ideal blend of modern and rustic, and a perfect place for your next meeting, group retreat, or social gathering. Maximum capacity of entire barns is 44 guests.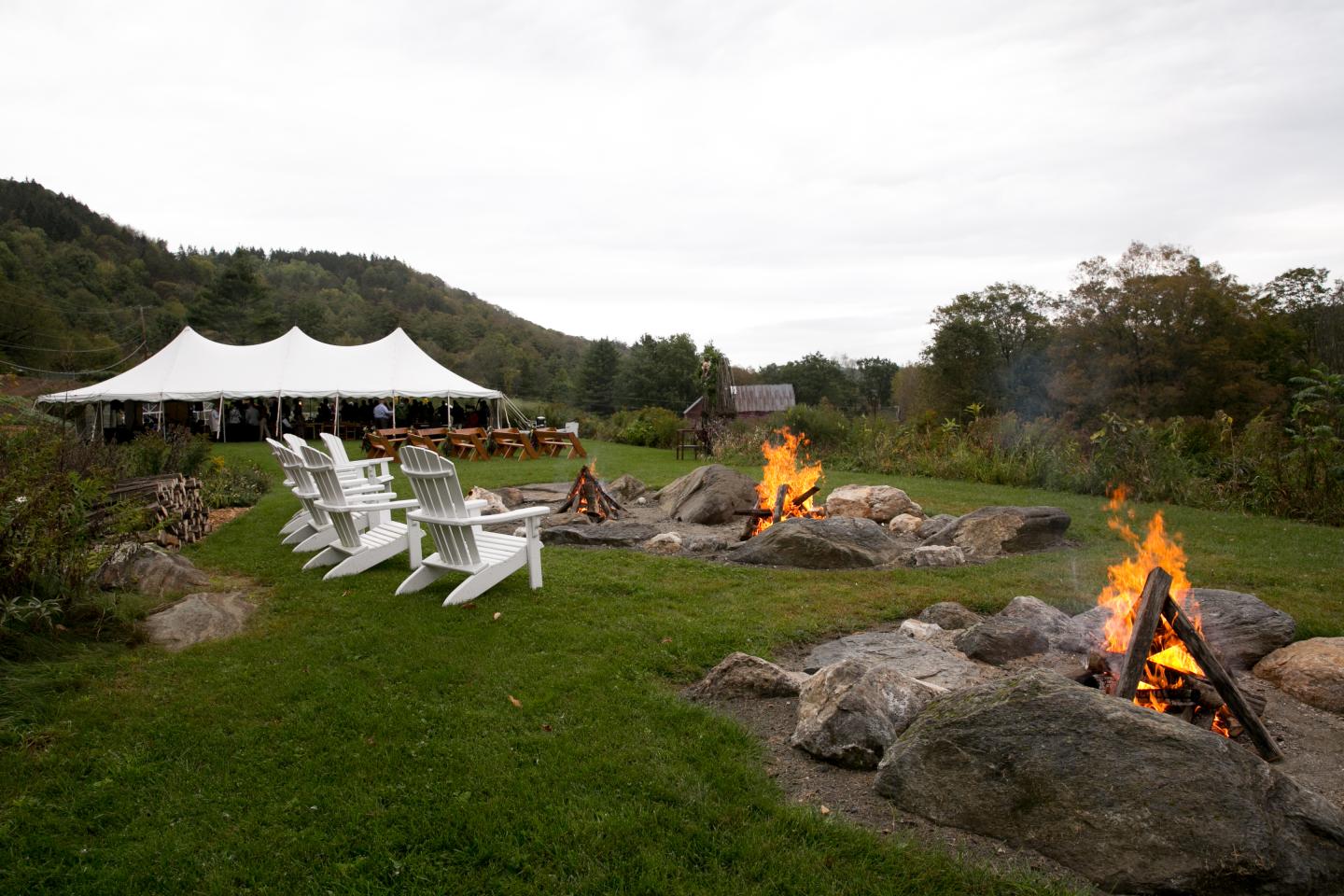 Kelly Way Gardens
Our Kelly Way Gardens is the perfect place to mosey and enjoy the beautiful Vermont outdoors.  We offer gardening classes as well as tours and tastings in the 3-acre organic garden. Among the vast varieties of flowers and produce we have a beautiful 12-person Stone Table and accompanying bistro lighting perfect for intimate garden dinners or party receptions.  Overlooking the whole setting is our stunning Kelly Way Garden Lawn outdoor event space. With enough room to fit a tent, or simply admire the sky, this space is equipped with restrooms, outdoor fire pits and electrical hookup so the event possibilities are virtually endless. Maximum capacity of lawn space is 150 guests.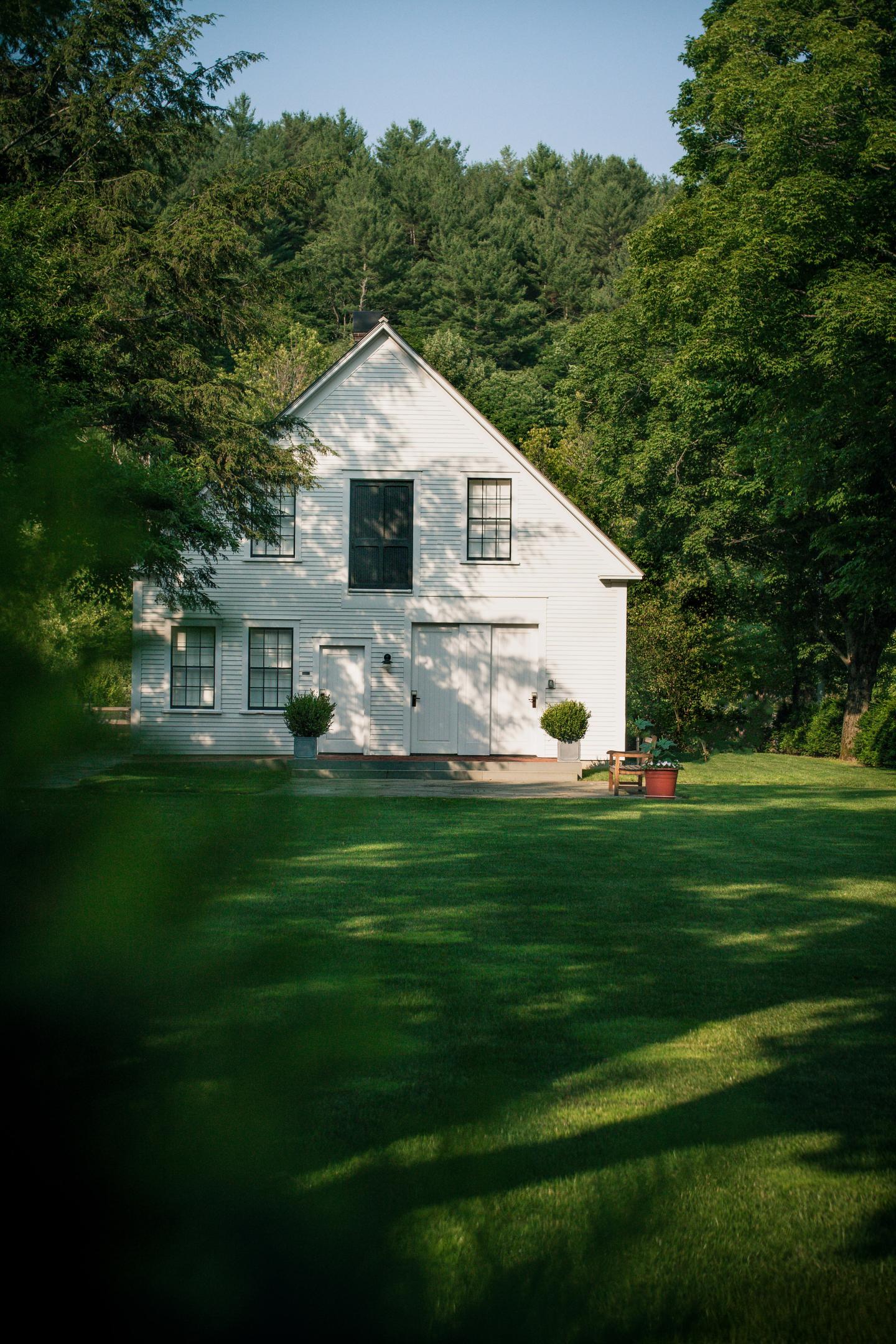 Paul Barn Lawn
The Paul Barn Lawn is a versatile venue. From lawn games and team building activities, to intimate cocktail hours and wine tasting events, this space can be dressed up or down and fits your needs. The beautiful green space is tucked away, but just steps from the Inn, making it peaceful and convenient.  The lovely white barn creates a Vermont backdrop and hosts nearby restrooms. Maximum capacity is 150 guests.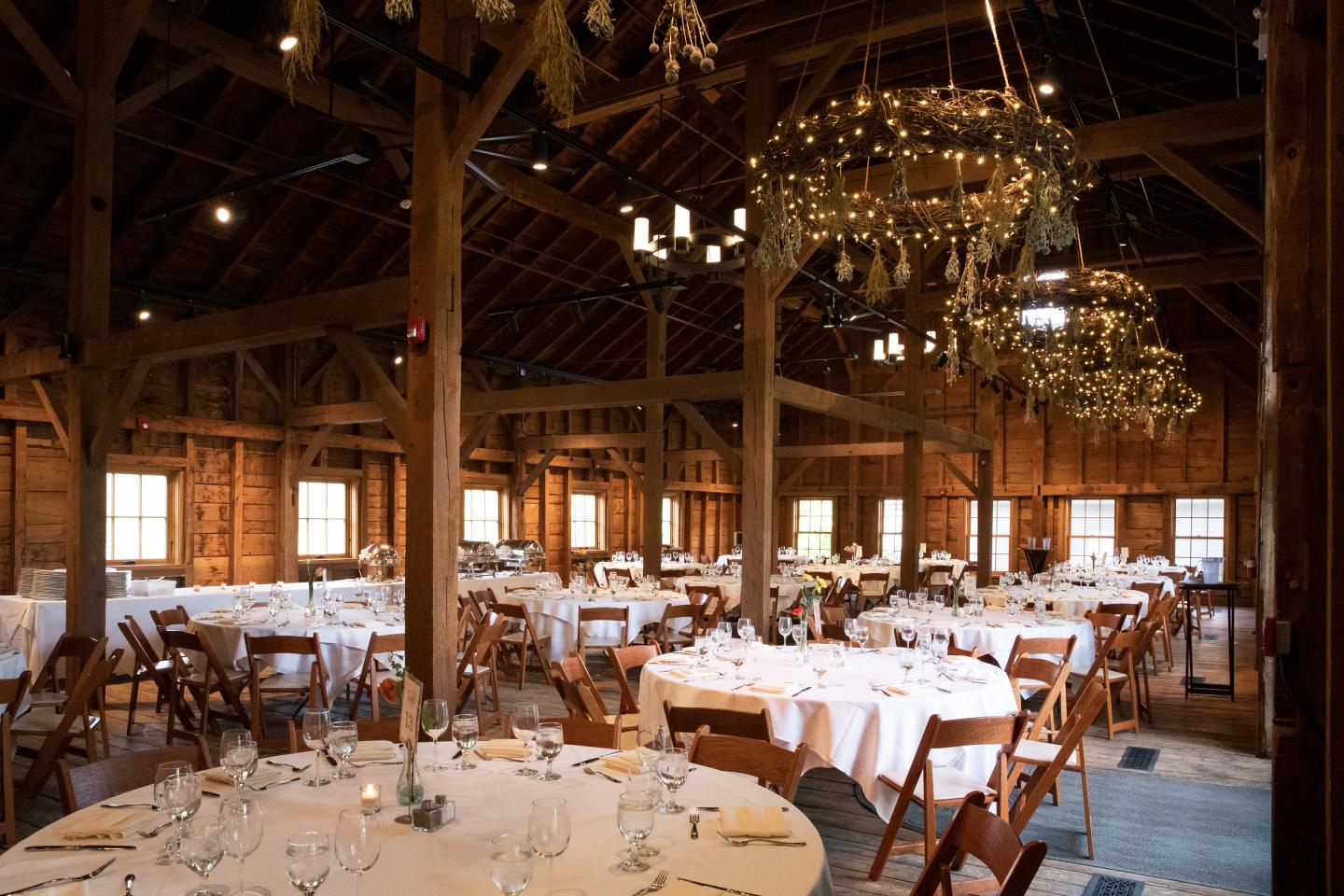 Billings Barn
Unveiled in early 2019, the Historic Barn at the Billings Farm & Museum is a beautiful space that fits many occasions. Renovated to inspire and connect visitors, while embracing the Marsh Billings and Rockefeller legacies, this museum barn showcases a classic Vermont setting. A perfectly balanced rustic and finished look sets the tone and our excellent culinary, banquet and events staff will work with you to create the perfect event in this beautiful venue. Maximum capacity is 150 guests.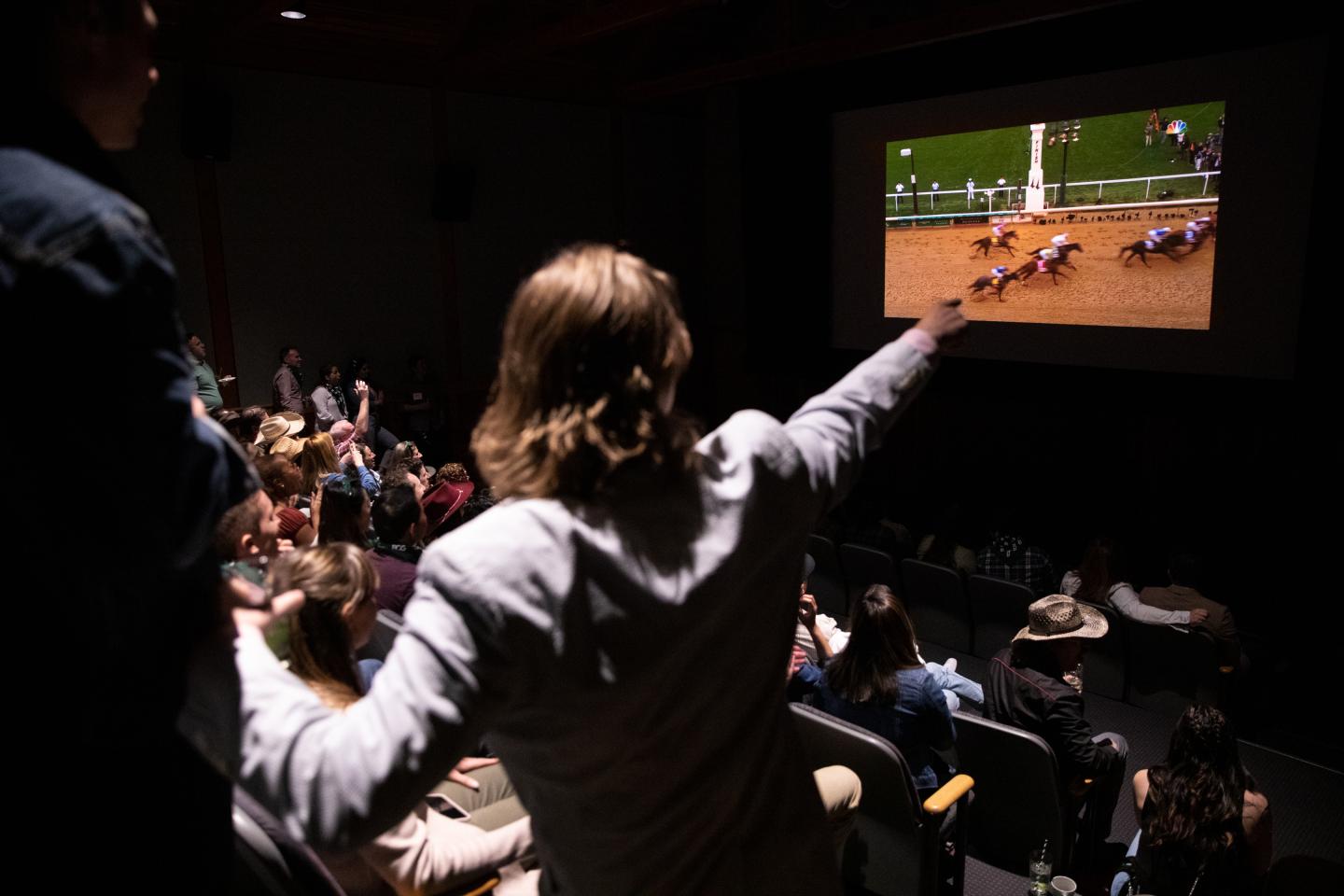 Billings Theater
The Billings Farm & Museum features a State-of-the-Art digital cinema with 96 theater quality tiered seating for maximum viewing. Dolby 5.1 surround sound enriches the fidelity and depth of the sound quality to fully engage the audience in an experiential learning environment.  A perfect venue for a presentation, pair it with one of our many excellent reception spaces for a post-lecture gathering!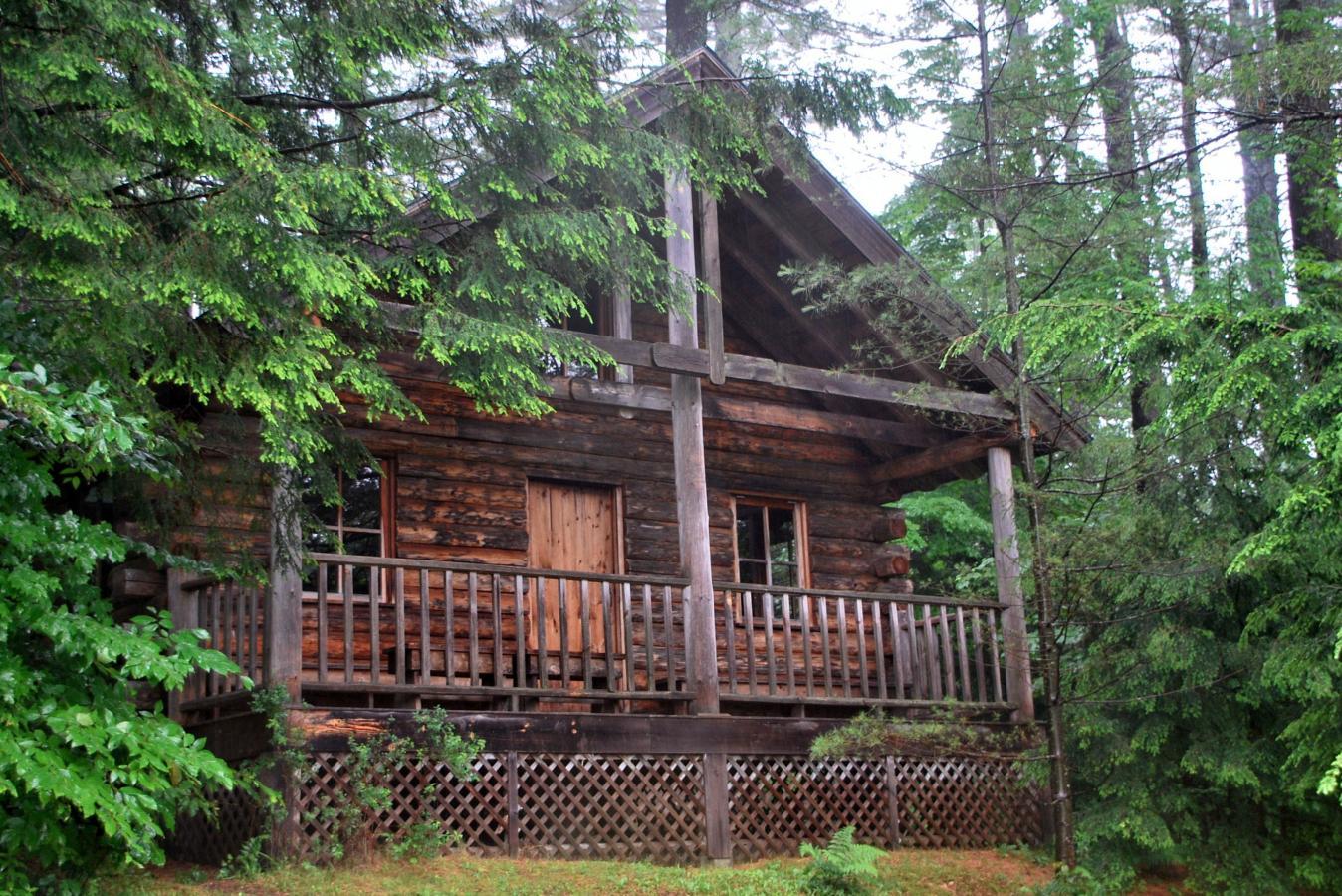 The Cabin on Mt. Tom
Want to rough it?  Minutes away from the Inn, you'll find our own hand hewn log cabin tucked away on Mt. Tom. Inside, the cabin provides a rustic setting for guests who hiked or arrived by snowshoe, featuring a wood burning stove, picnic tables, benches and cook stove for private events or the occasional guest who finds their way here for a rest and moment of reflection in this vast wooded area of the Marsh-Billings-Rockefeller National Park.  The Cabin is great for an all-American cook out or beverage break after a rigorous hike.
Team Building & Entertainment
Team building workshops and hands-on activities provide a solid foundation for problem solving or enjoyable entertainment for groups. With an emphasis on building team trust and support, we offer a range of leisure and active based group programs, including orienteering, Naked Table furniture building (a must ask), mountain biking, skiing, croquet, cooking and baking experiences ー just to name a few.
Team Building Options:
Orienteering – on foot or on snowshoes
Naked Table Project
Build-A-Bike
Wine & Wickets
Olympic Games
Golf Outings
Trail Steward Programs
Tennis & Pickleball
Kitchen & Garden Educational Series at our very own Kelly Way Gardens
King Arthur Baking School
Farmhouse Pottery Classes
Some of these programs will require a third party vendor approved by the resort.
Sales Team & Conference Coordinators
Our Sales Team and our Conference Coordinators are veterans of the industry that specialize in luxury resort properties. They have hosted meetings and gatherings from a large variety of industries and interests from all over the U.S and the world. The fact that we have 50 years combined experience at the Woodstock Inn & Resort is a testament to our commitment, professionalism, and our deep admiration of the resort and the community.
Green Hotel in The Green Mountain State
Floor Plans & Capacity Chart