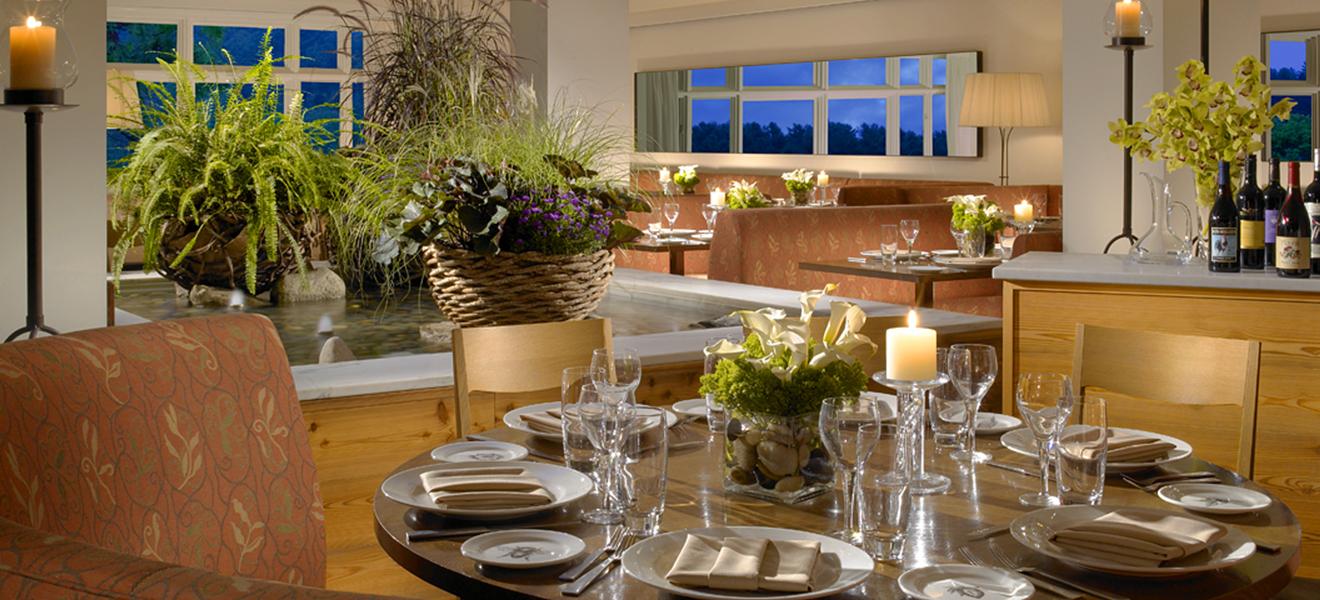 Open Daily
Breakfast: 7am - 10:30am 
Lunch: 12pm - 3pm
Light Fare at Bar: 3pm - 9pm
Dinner: 6pm - 9pm
Bar (Sun - Thurs): Until 11pm
Bar (Fri & Sat): Until 12am
Our award-winning restaurant, The Red Rooster, captures the essence of Vermont in its delightful satisfying dishes and relaxed setting. Sip a finely crafted cocktail in the elegant bar, or enjoy the lovely restaurant setting. The restaurant showcases menus that draw from the best purveyors in New England, emphasizing fresh, local ingredients – including specialty cheeses, beef, and heirloom fruits and vegetables, all perfectly prepared by our team.
Reservations Recommended. 
Please call 802-457-6671