Red Barn Dinners
at Kelly Way Gardens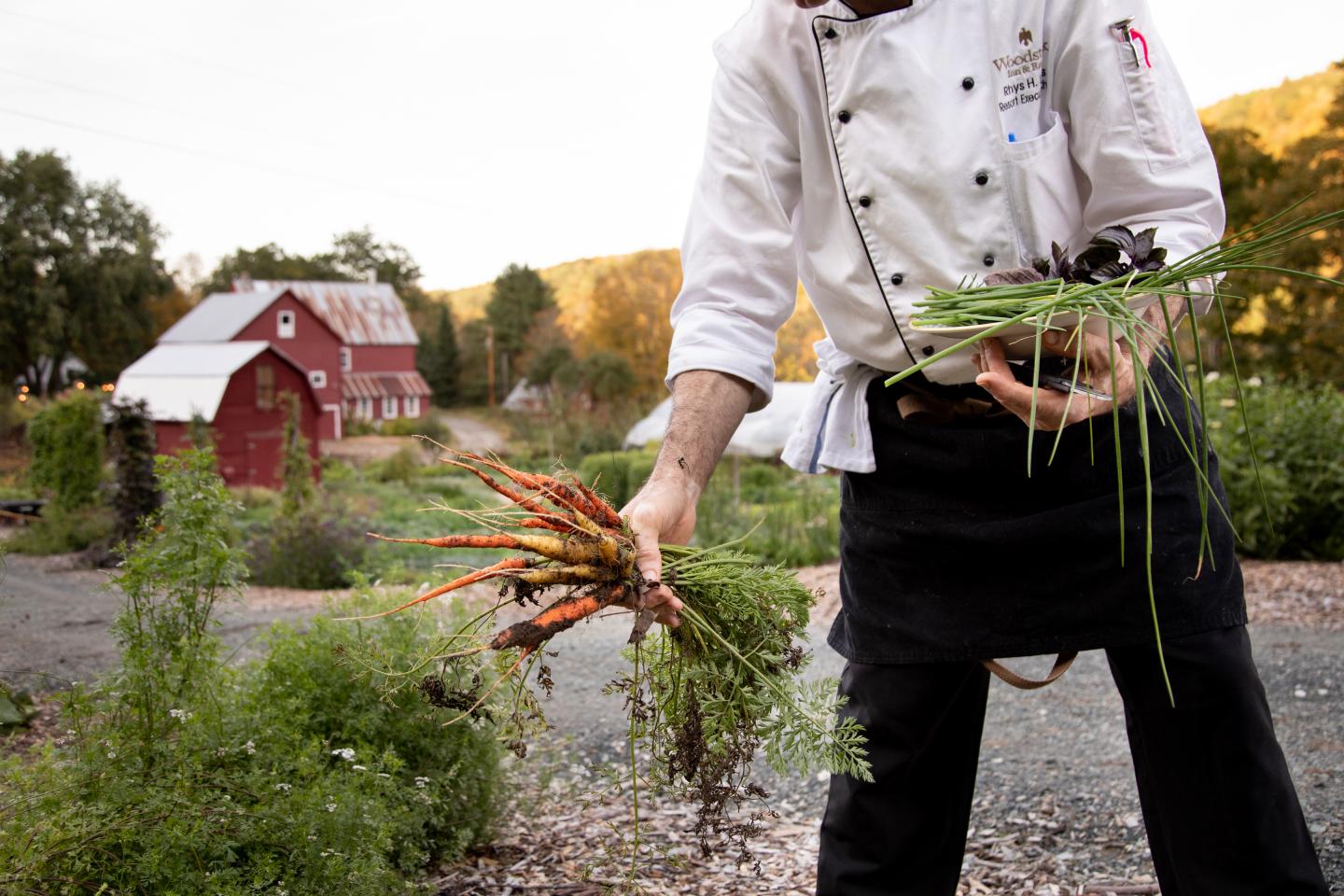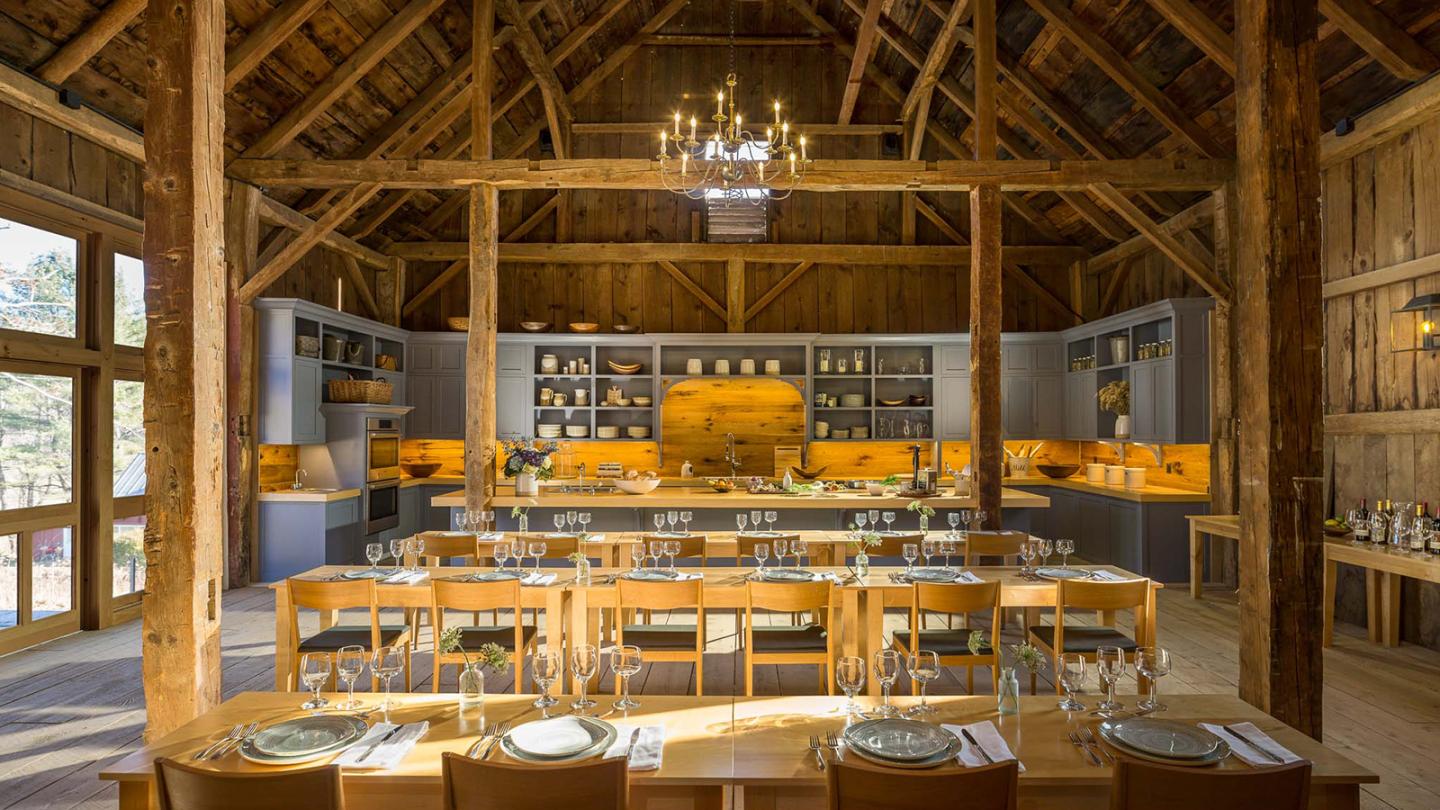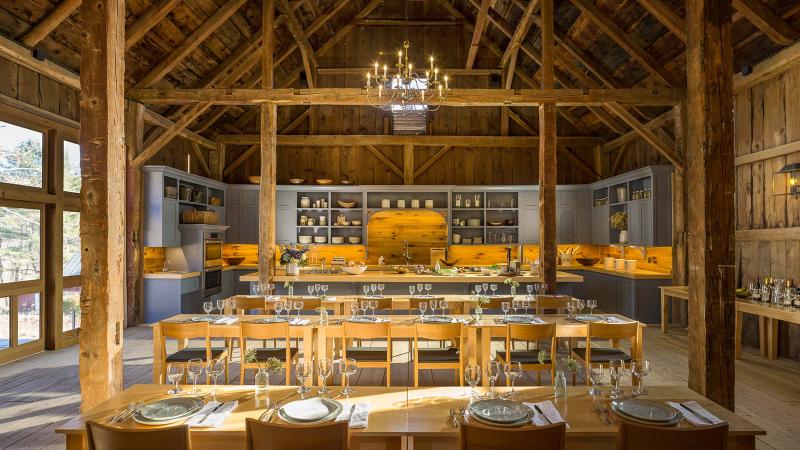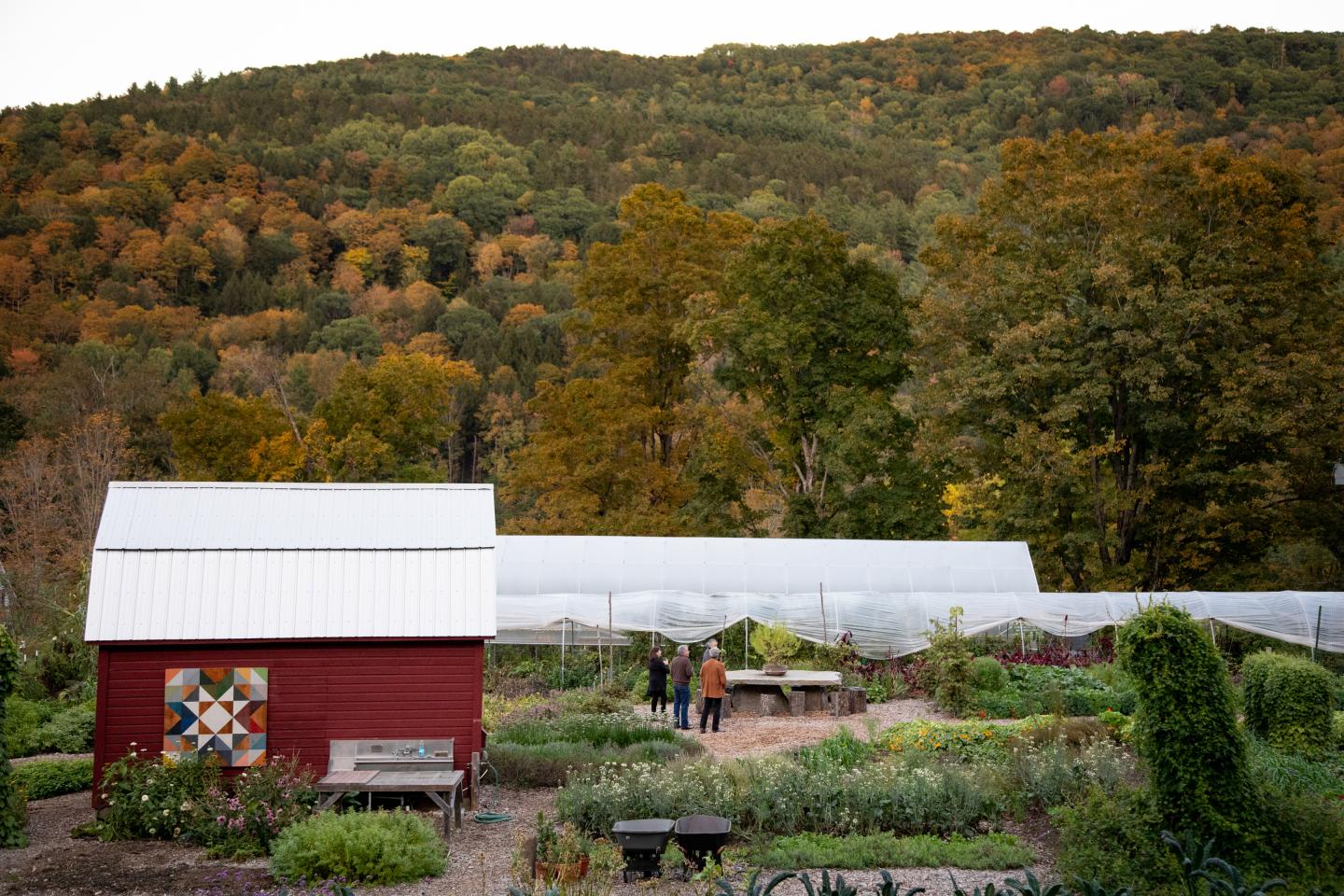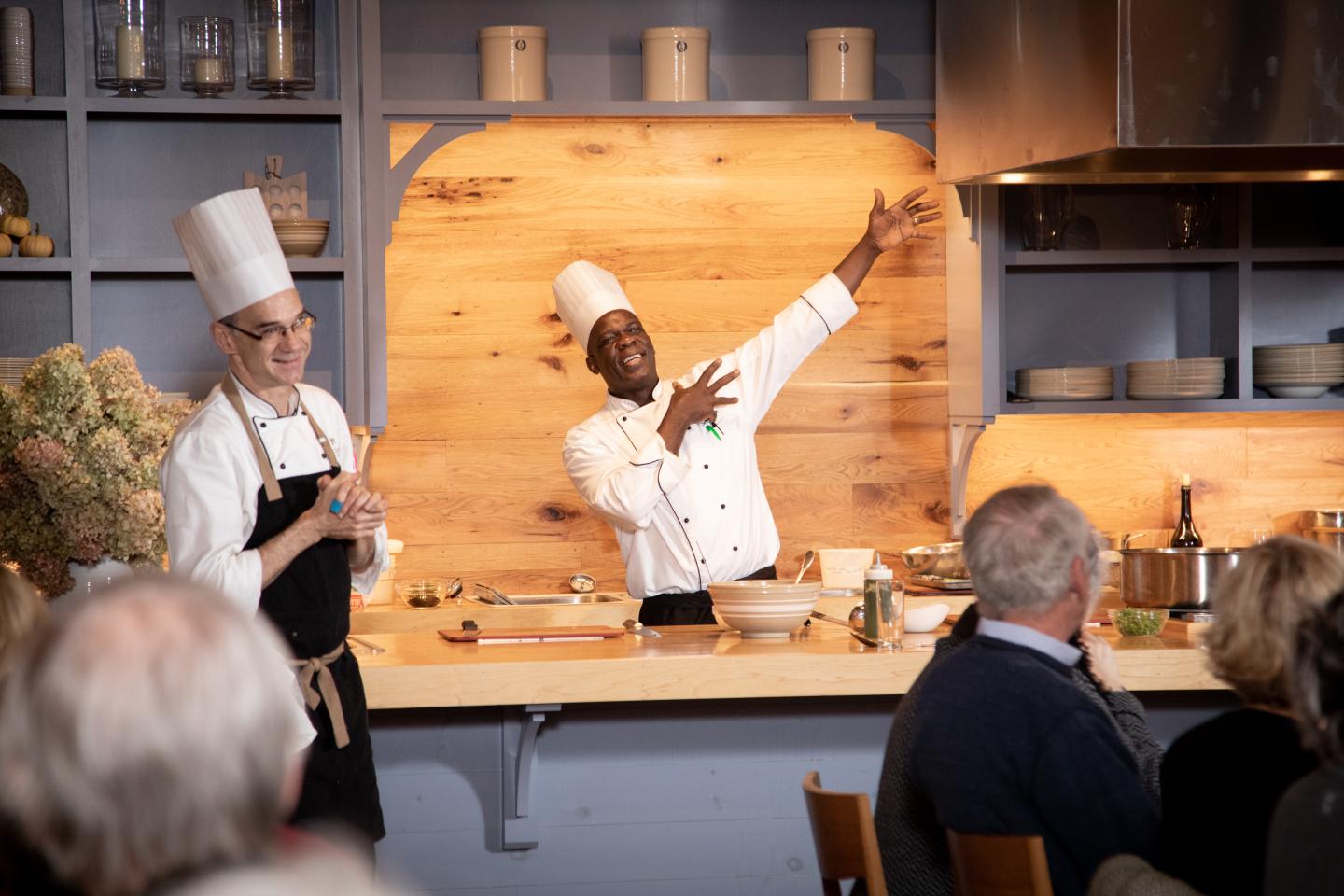 Open Seasonally
Kelly Way Gardens is a farm-to-table program started from scratch, providing the Woodstock Inn & Resort with an on-site holistic food supply straight from the ground. We specialize in unique and heirloom varieties and provide culinary inspiration to our chefs.
Join our Gardener Benjamin Pauly and Resort Executive Chef Rhys Lewis during Summer and Fall months for an evening of dinner party-style dining featuring the local artistry of the Vermont's Cheesemakers, Farmers, Beekeepers, and Dairymen while celebrating the bounty of Kelly Way Gardens.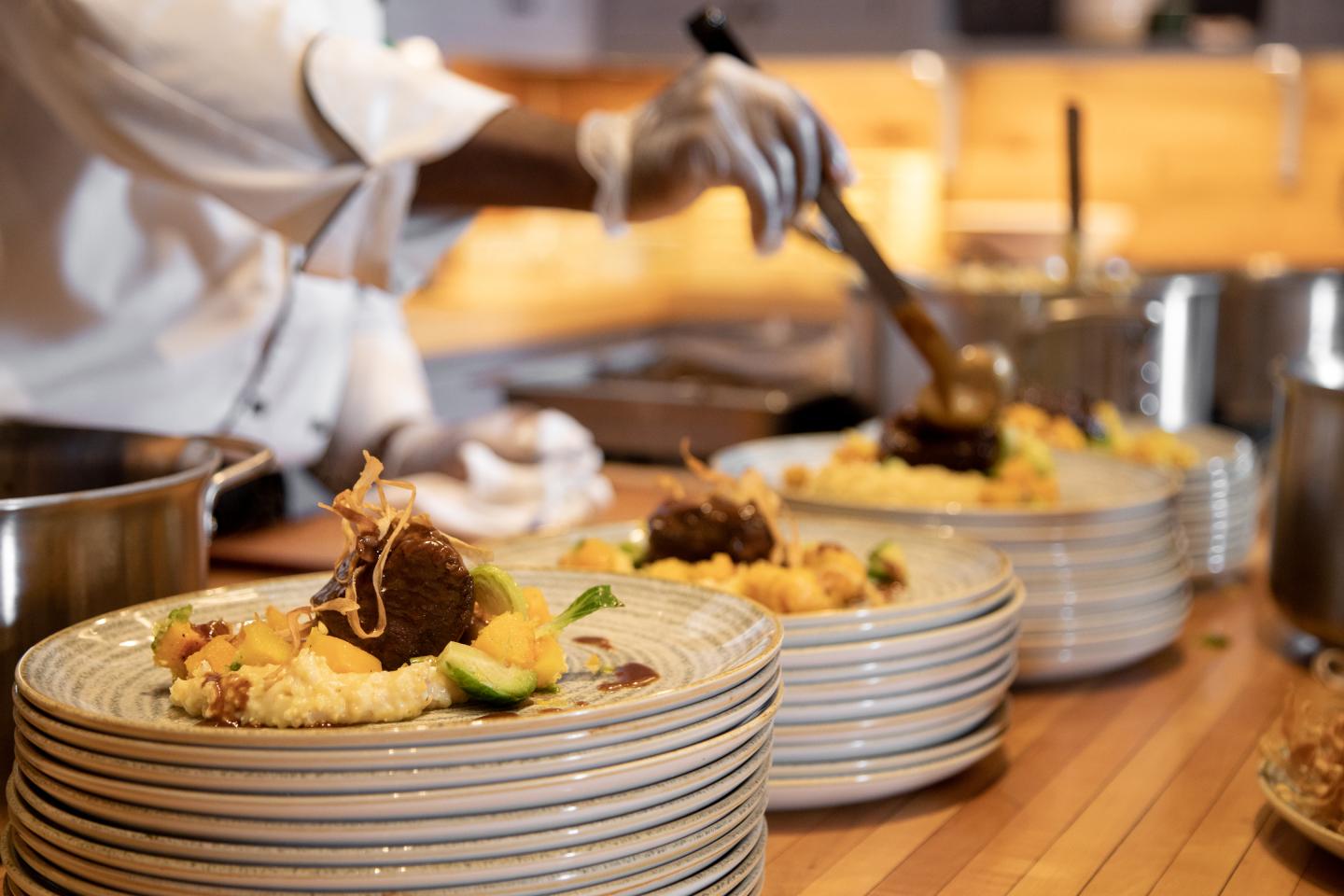 The Series
Our 2020 Red Barn Dinners have concluded, please stay tuned for our 2021 Red Barn Dinner series in the summer and fall. 
Our menus are chef-crafted utilizing the freshest ingredients. Please see our previous menus from this series as a look into our delicious dinner options.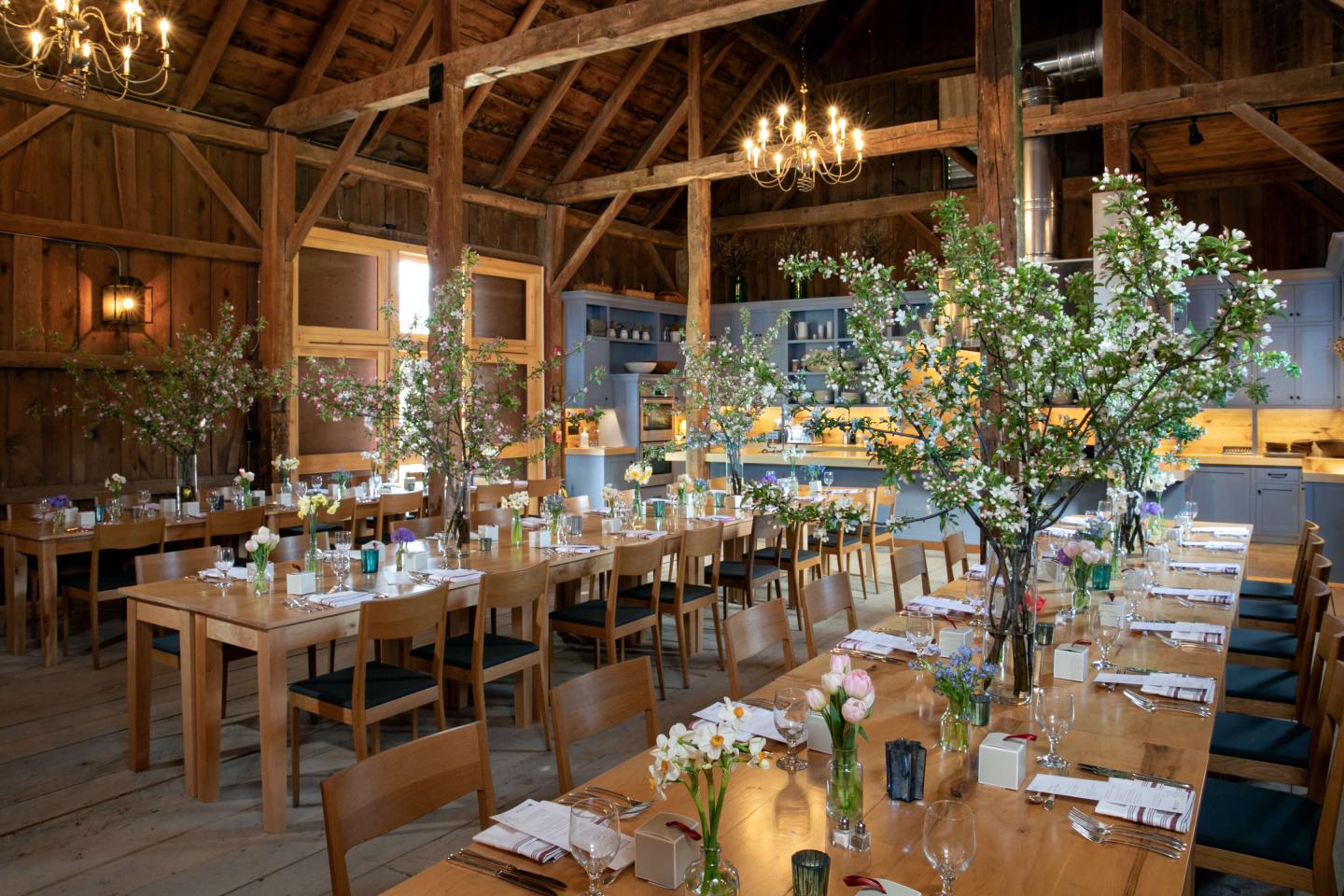 Celebrating Community & Fresh Ingredients
The Red Barn Dinner Series is a fantastic collaboration between our gardeners and chefs. Utilizing the fresh produce from Kelly Way Gardens and other farms in our community, our chefs craft unique menus for each seating. Similarly to how the ingredients chosen for the cuisine honor our local farms, our gathered-style dinner seating celebrates the community by allowing you to enjoy plated dining surrounded by future friends and spark conversations across the long banquet tables.
We encourage physical distancing and our revised seating style will enable everyone to feel comfortable. Please bring your mask and wear it when you are able.