Red Barn Dinners
at Kelly Way Gardens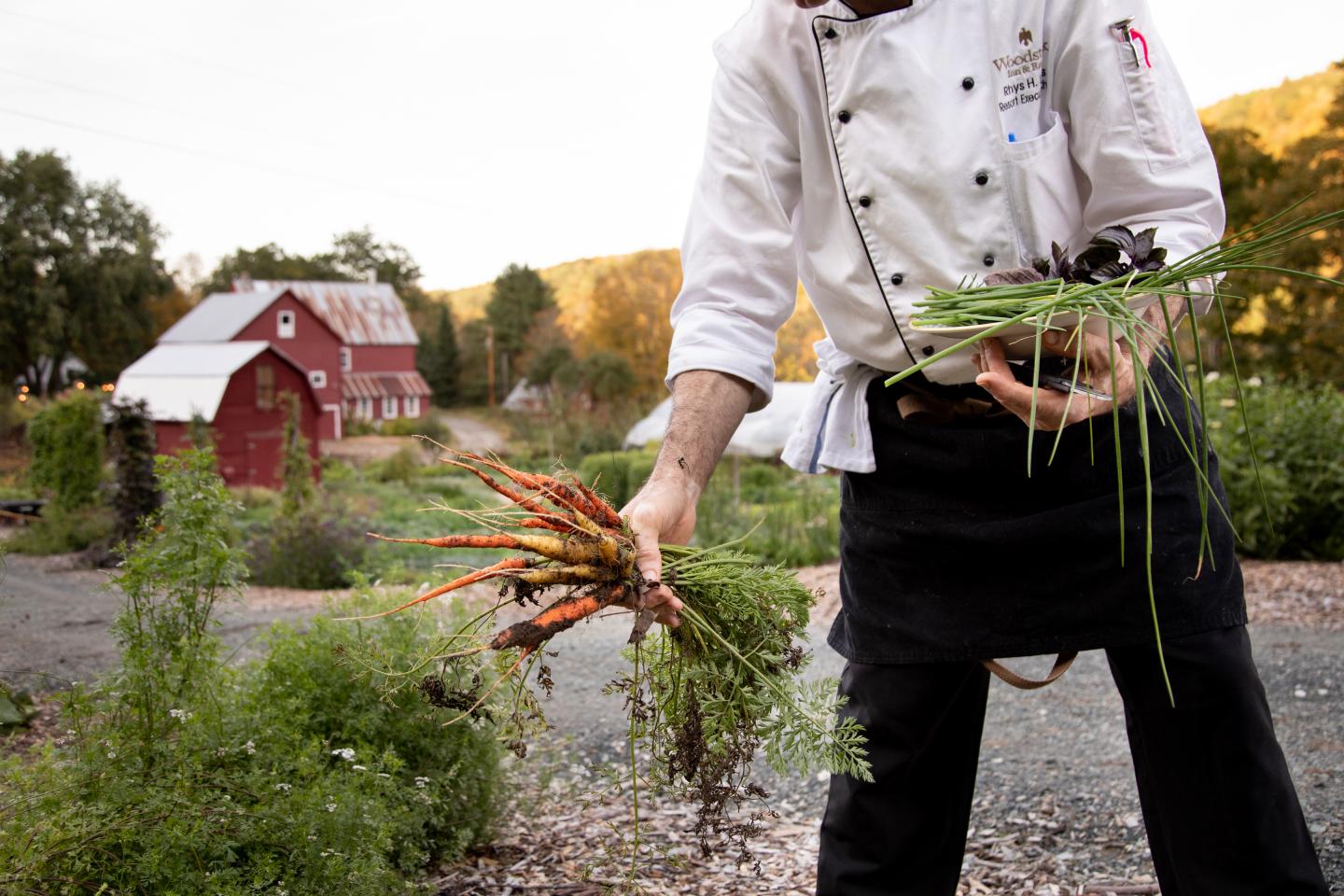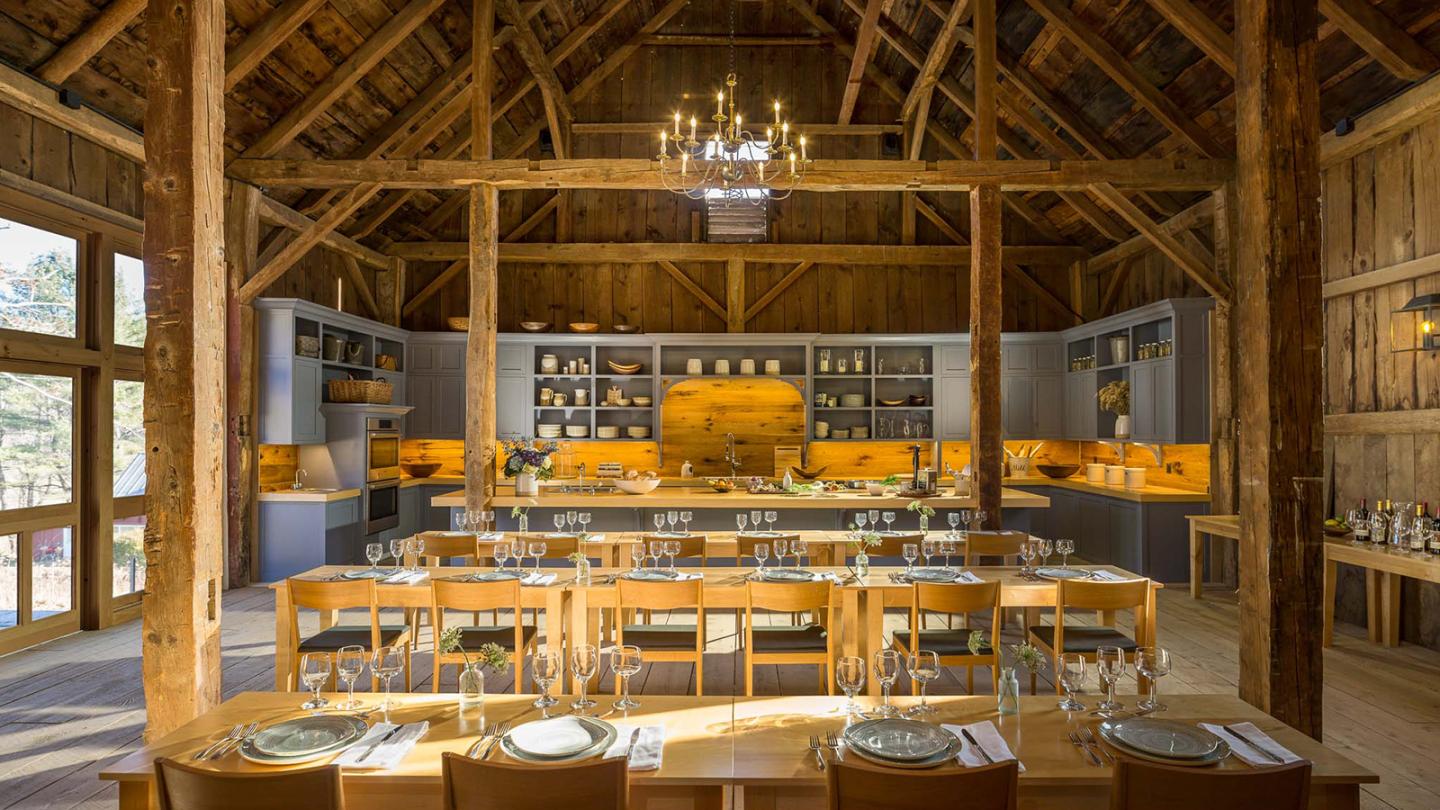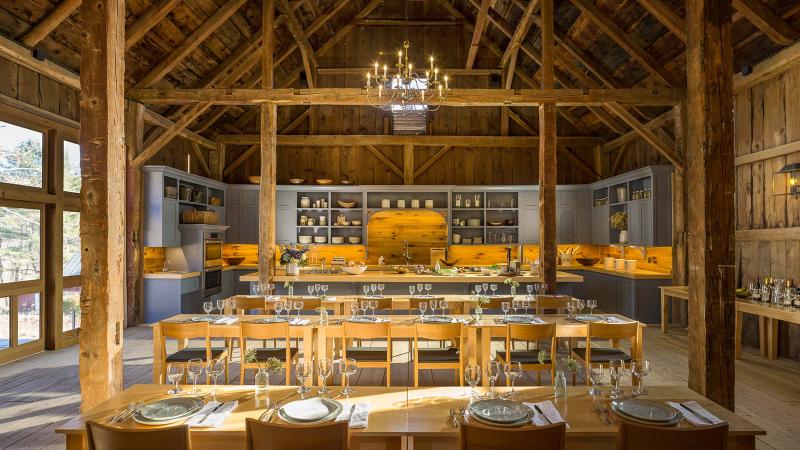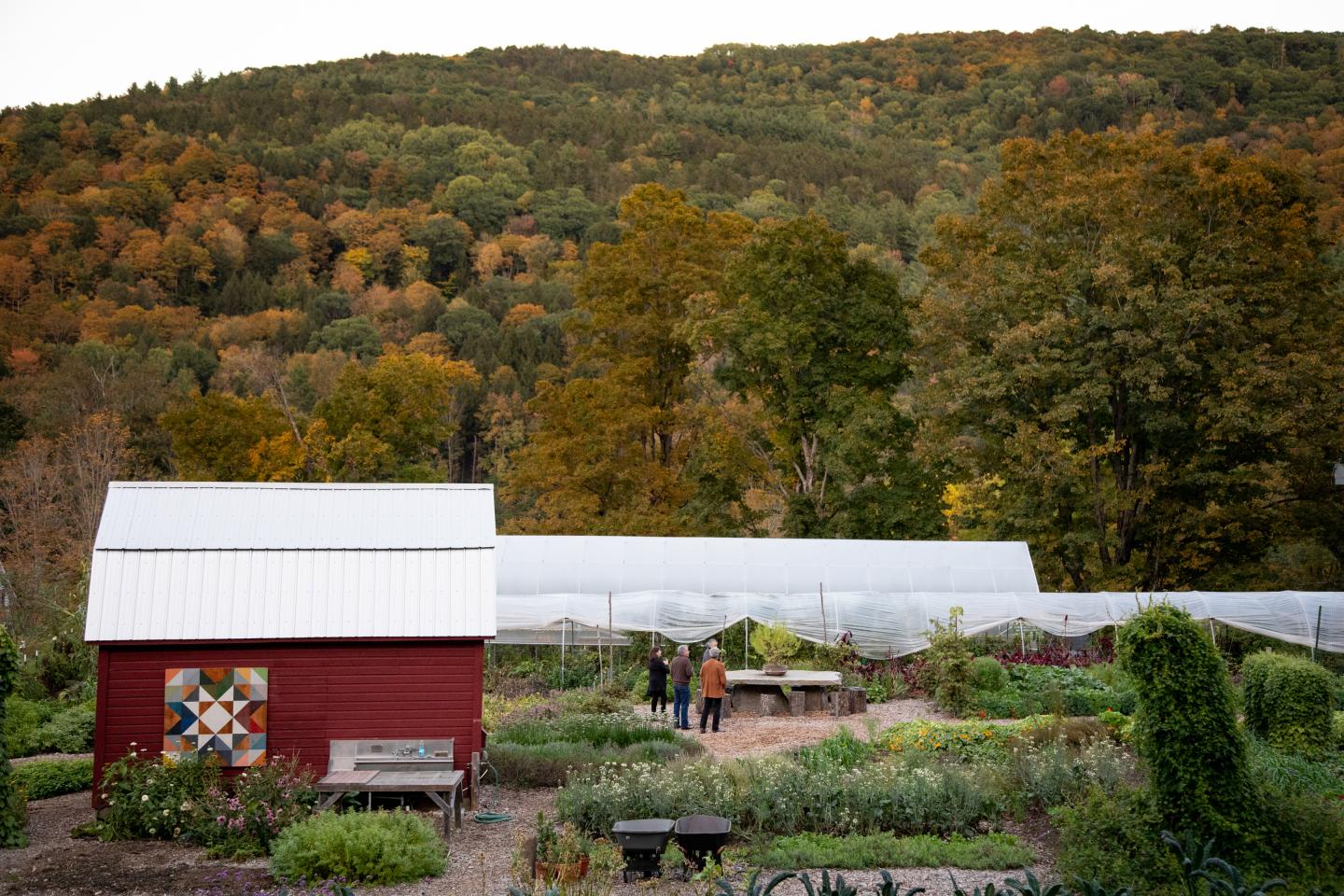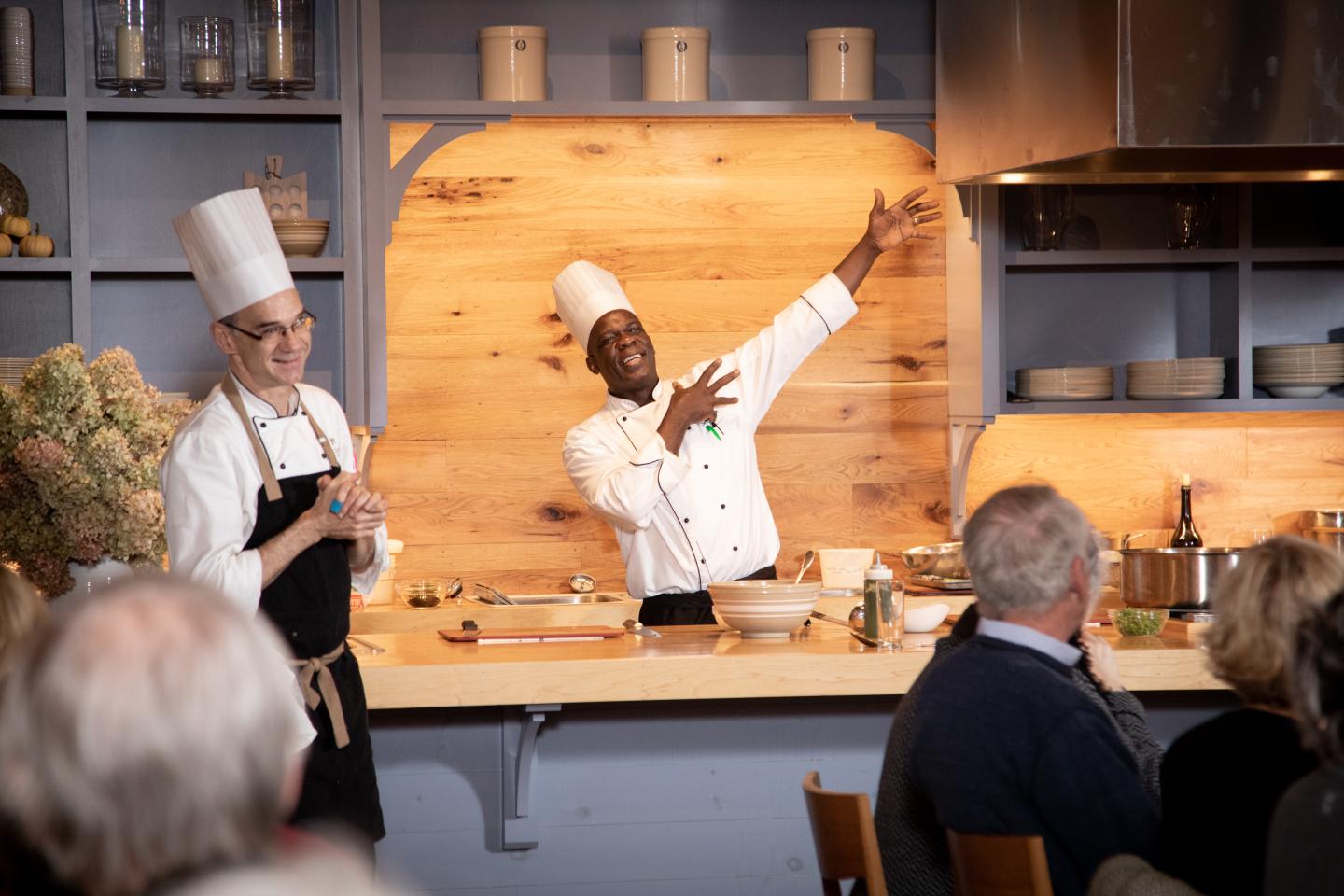 Open Seasonally
2021 Dates available!
Thursday dinners will include specialty wine pairings based on the menu, our Sunday dinners will have Vineyard Brands wine pairing option as an add-on. Cancellation Policy: 48 hours prior to dinner. No-shows will be subject to full charge.
Kelly Way Gardens is a farm-to-table program started from scratch, providing the Woodstock Inn & Resort with an on-site holistic food supply straight from the ground. We specialize in unique and heirloom varieties and provide culinary inspiration to our chefs.
Join our Gardener Benjamin Pauly and Resort Executive Chef Rhys Lewis during Summer and Fall months for an evening of dinner party-style dining featuring the local artistry of Vermont's Cheesemakers, Farmers, Beekeepers, and Dairymen while celebrating the bounty of Kelly Way Gardens.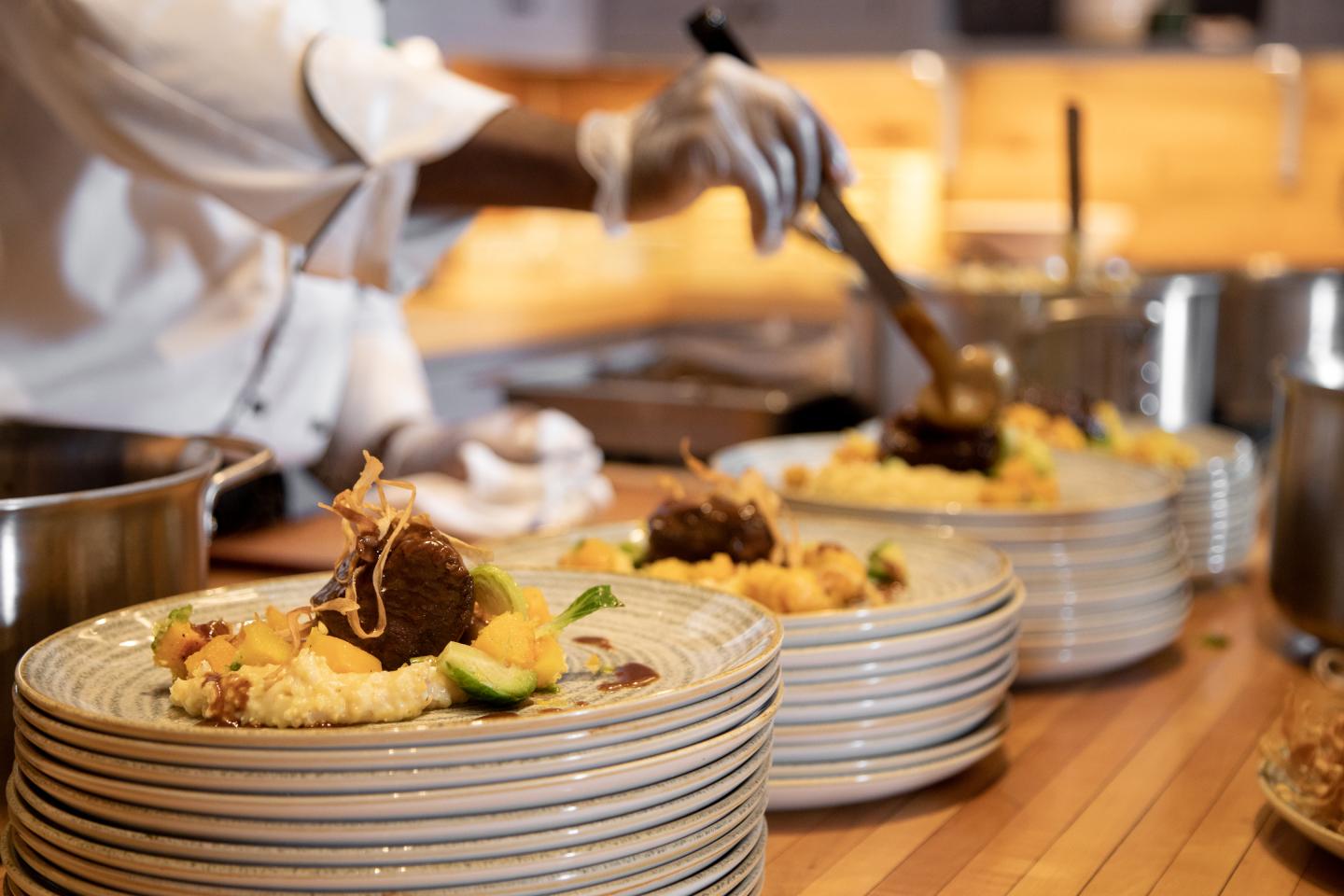 2021 Dates ~ Thursdays & Sundays, June - September!
Thursday Night Wine Dinners:
June 17, July 1, July 8, July 15, July 22, August 5, August 12, August 19, August 26, September 2, September 16, September 23
Sunday Night Dinners:
June 13, June 20, June 27, July 4, July 11, July 18, July 25, August 1, August 15, August 22, August 29, September 5, September 19, September 26
Our menus are chef-crafted utilizing the freshest ingredients. This may cause our menus to change or not be announced until the week before each dinner. Please see our previous menus from this series below. 
Thursdays
Specialty Wine Pairing Dinners
Enjoy Sparkling Wine in the Garden followed by a unique 4-course meal with expertly chosen wine pairings.
June - August: Sparking Wine 6-6:30pm, Dinner 6:30-9pm
September: Sparkling Wine 5-5:30pm, Dinner 5:30-8pm
$125++ including wine pairings.
Sundays
Specialty Dinners
Enjoy Cocktails & Hors d'oeuvres in the Garden followed by a unique 3-course meal.
June - August: Cocktails 6-7pm, Dinner 7-9pm
September: Cocktails 5-6pm, Dinner 6-8pm
$100++ with Vineyard Brands wine pairings available for an additional $25++.
About Vineyard Brands: Vineyard Brands select and offer wines of the best quality and value from the best places on
Earth so that there is absolute confidence in any wine with "Imported by Vineyard Brands" on the label.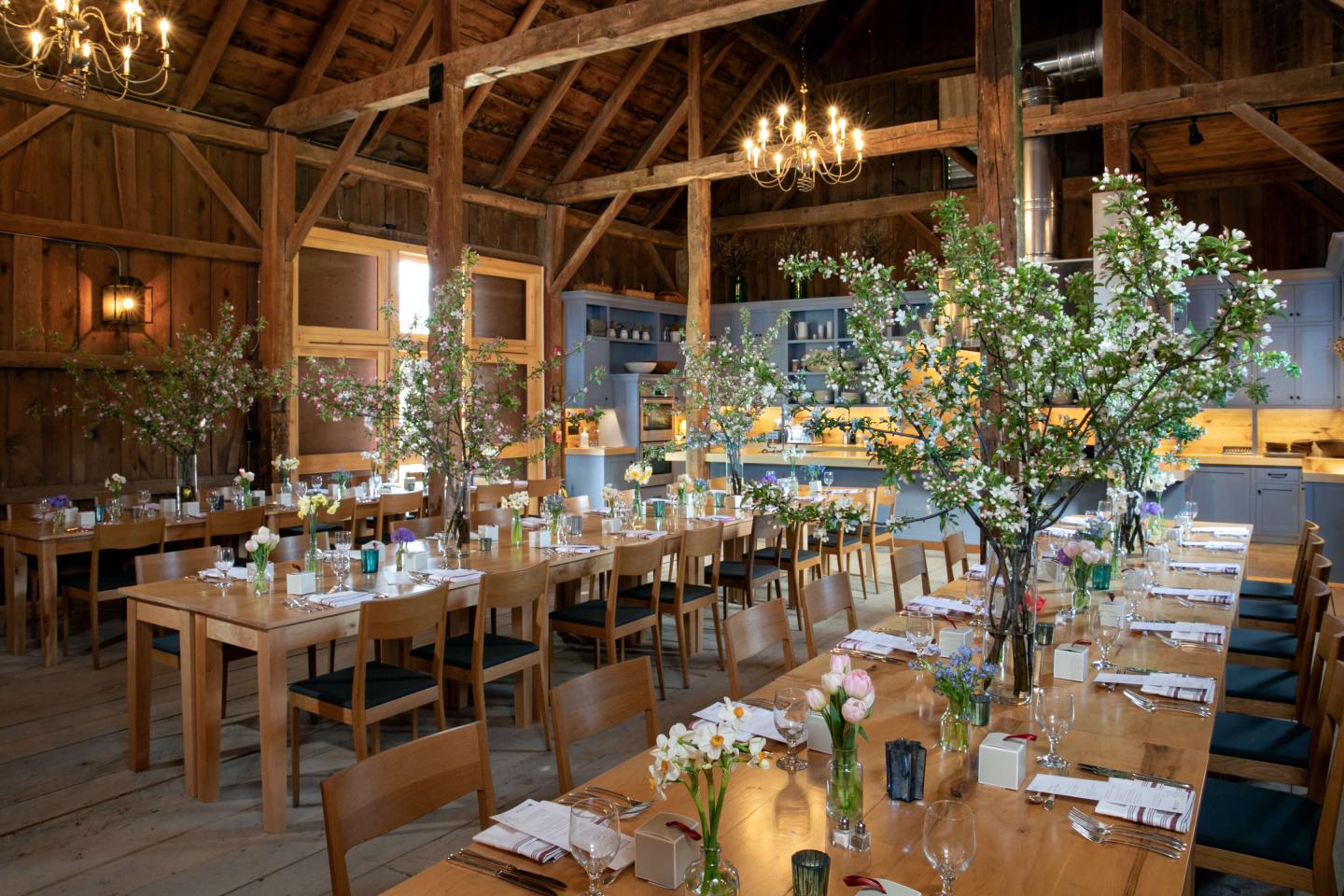 Celebrating Community & Fresh Ingredients
The Red Barn Dinner Series is a fantastic collaboration between our gardeners and chefs. Utilizing the fresh produce from Kelly Way Gardens and other farms in our community, our chefs craft unique menus for each seating. Similar to how the ingredients chosen for the cuisine honor our local farms, our gathered-style dinner seating celebrates the community by allowing you to enjoy plated dining surrounded by future friends and spark conversations across the long banquet tables.