Dec

7

-

9
10:00am to 4:00pm
The Woodstock Inn & Resort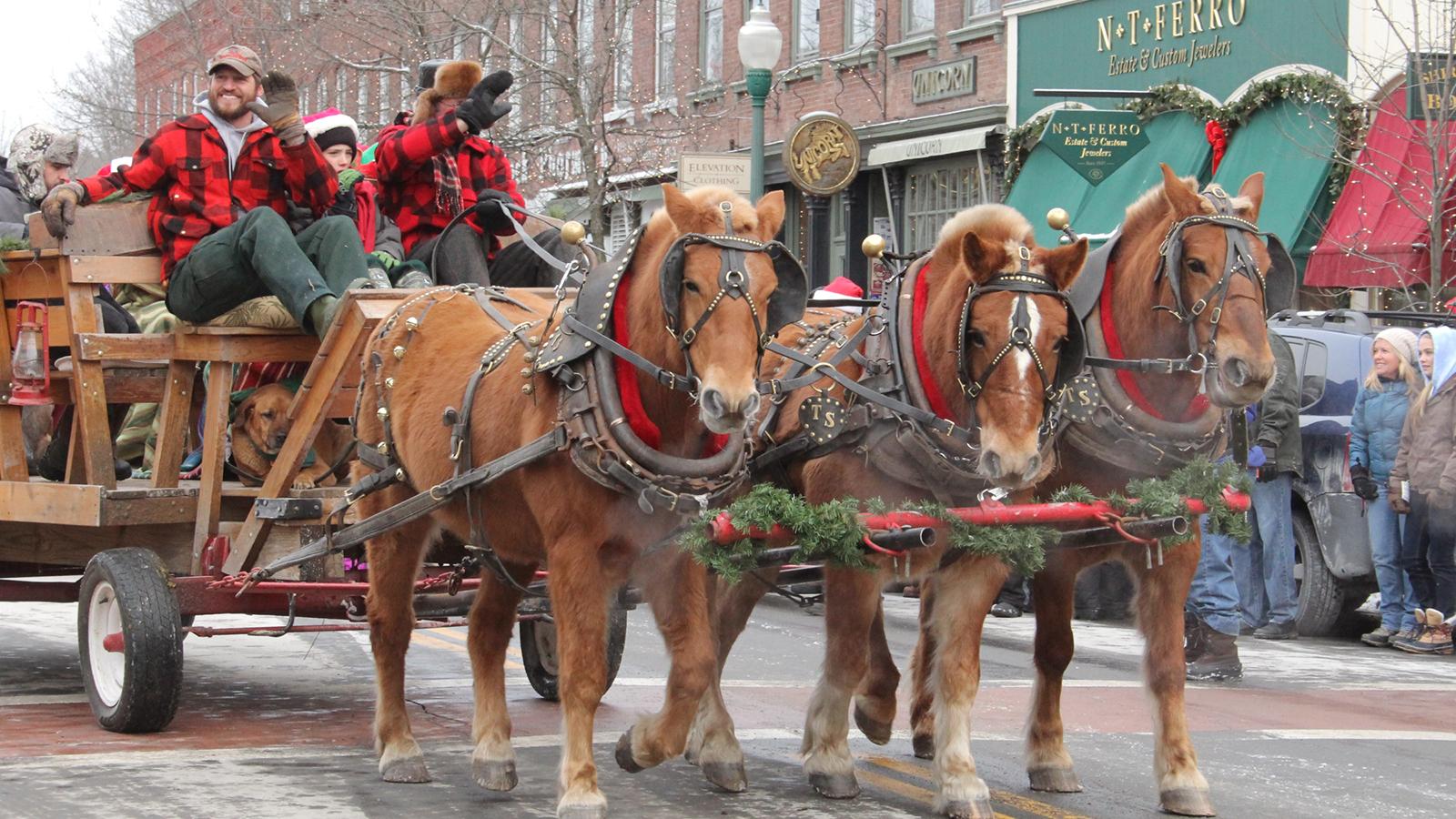 The town of Woodstock celebrates its 34th Annual Wassail Weekend on December 7, 8 and 9, 2018.
A weekend of activities is planned beginning on Friday, December 7th with Billings Farm & Museum's Christmas at the Farm. 
The Farm is open Friday from 10:00 a.m. - 4:00 p.m. 
At 4:00 p.m. the Woodstock Elementary School's chorus will perform on the Library steps. 
Take a stroll to the Woodstock History Center for their Open House that includes a tour, holiday music, and light refreshments from 5:00 – 7:00 p.m. 
Saturday, December 8th Annual House Tours between 9:30 a.m. and 1:30 p.m. A Wassail Weekend favorite! Experience the warm hospitality of old New England, when Woodstock's most charming houses deck their halls and open their doors for what has become a quintessential holiday tradition. Docents await at each location to provide historical information and answer questions, and some of the homes feature live performances by local musicians. Tours are at your own pace, between 9:30am and 1:30pm. ALL TOURS BEGIN IN THE WOODSTOCK TOWN HALL THEATRE.
The highlight of the weekend is the 34th Annual Equestrian Parade on Saturday, December 8th at 2:00 p.m., coordinated by High Horses Therapeutic Riding Program and the Woodstock Area Chamber of Commerce. The best location to watch the parade is on the Village Green located in the center of Woodstock.
Saturday, December 8th at 5:30pm - Woodstock Inn Wassail Celebration Feast 
Saturday, December 8th at 8pm - Christmas with the Celts production at Pentagle - The Celts mix lively traditional Irish music and instrumentation with American pop music and their own originals.  The Celts lineup stars, Ric Blair on vocal-guitar-bodhran & piano along with the lovely Eimear Arkins from county Clare, Ireland on vocal and fiddle complemented by an array of top-flight musicians on uilleann pipes, Irish whistles, fiddle, bodhran, banjo, five-string bass, drums and of course, the crowd pleasing Irish dancers. 
Please call reservations directly at 1.855.894.0425 to reserve your Wassail Weekend package.
This package is for Wassail Weekend December 7-9, 2018 with a 2 night minimum. Rates do not include applicable rooms and meals tax and our $30 per day resort fee (also subject to rooms tax). Other restrictions may apply.