Wassail Weekend: 2022
38th Annual Holiday Celebration!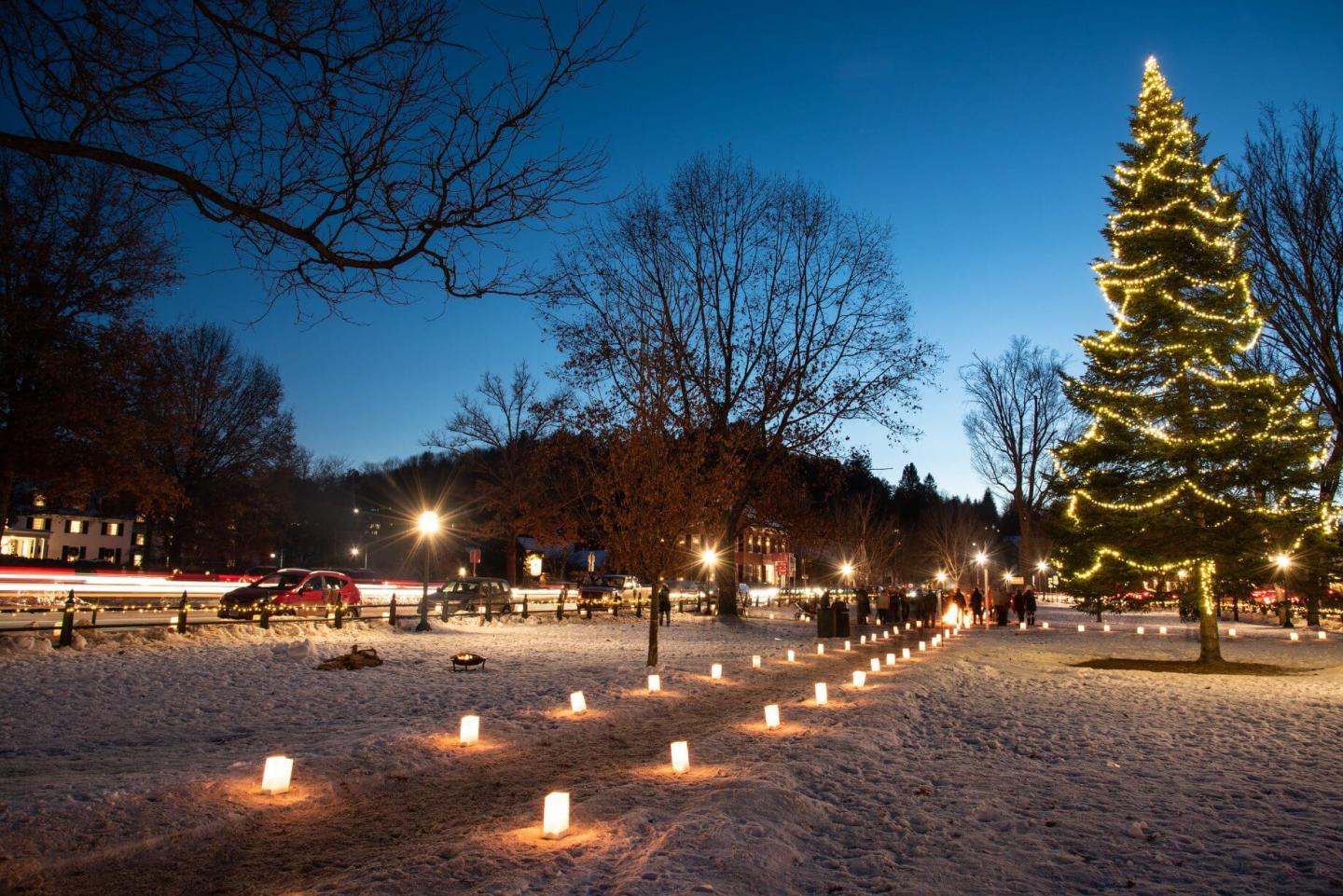 Woodstock's favorite time of year! Filled with twinkling lights, historic decorated homes, and so much more, the town transforms into the holiday wonderland of your dreams, complete with sleigh bells and holiday decorations at Billings Farm that harken back to historic 19th-century charm. There's something for all ages throughout this festive holiday weekend.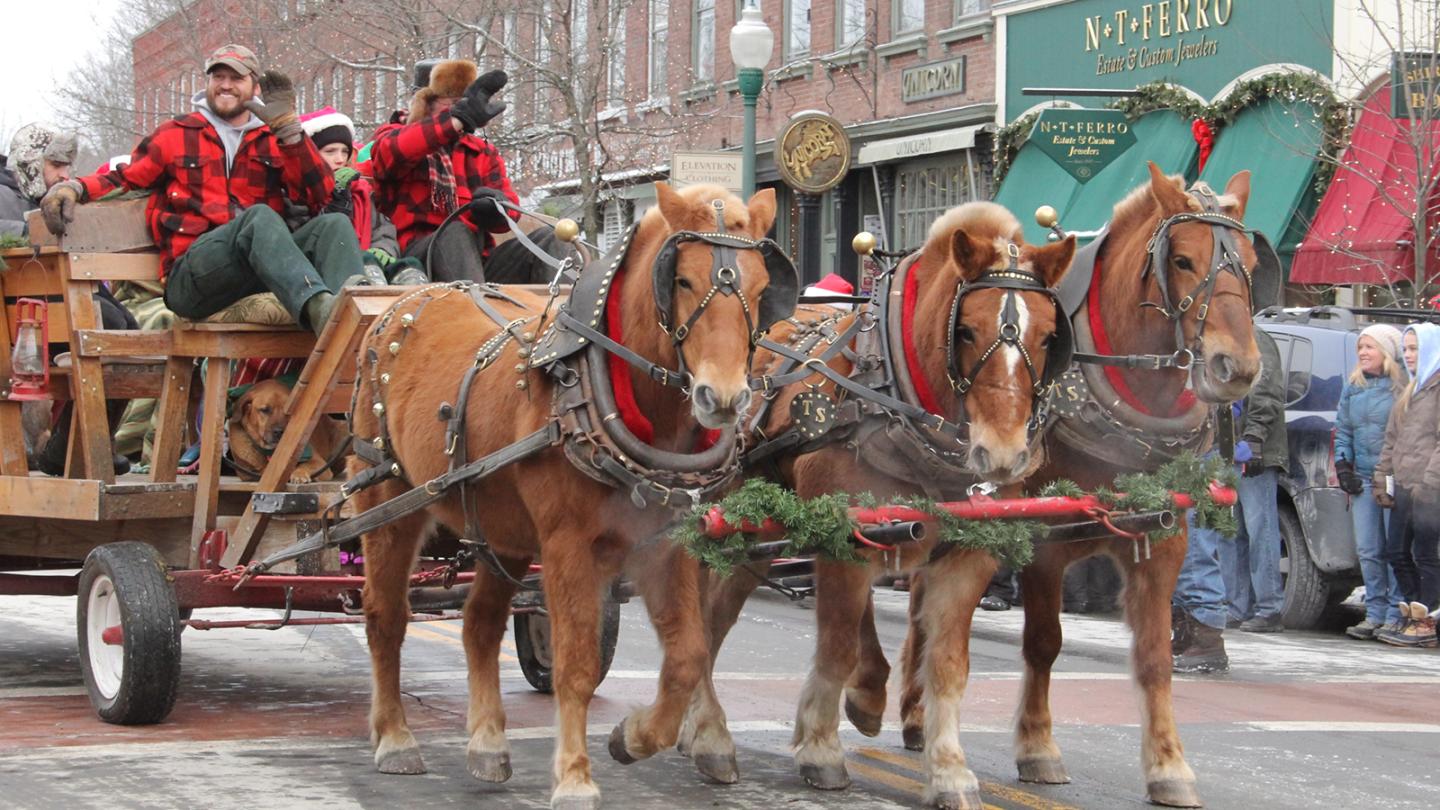 Traditions & Celebrations!
Wassailing is an ancient English custom beginning as early as 1066. Part of the feasts and revelry of New Year's Eve and New Year's Day is still celebrated to this day. Traditionally, the master of the English household drank to the health of those present with a bowl of spiced ale, and each in turn after him passed the bowl along and repeated the Saxon phrase "Wass Hael," meaning "Be Whole," or "Be Well".
The village is bustling with things to do and decorations to admire! Don't miss the annual equestrian parade that travels through town for all to see, starting at 2pm. Billings Farm has crafts and demonstrations all weekend, and have fun with a town scavenger hunt! Our Wassail Feast will be served for Inn guests.