Wine, Wit & Wisdom
at Billings Farm Barn
Dec
12
2019
5:00pm to 7:00pm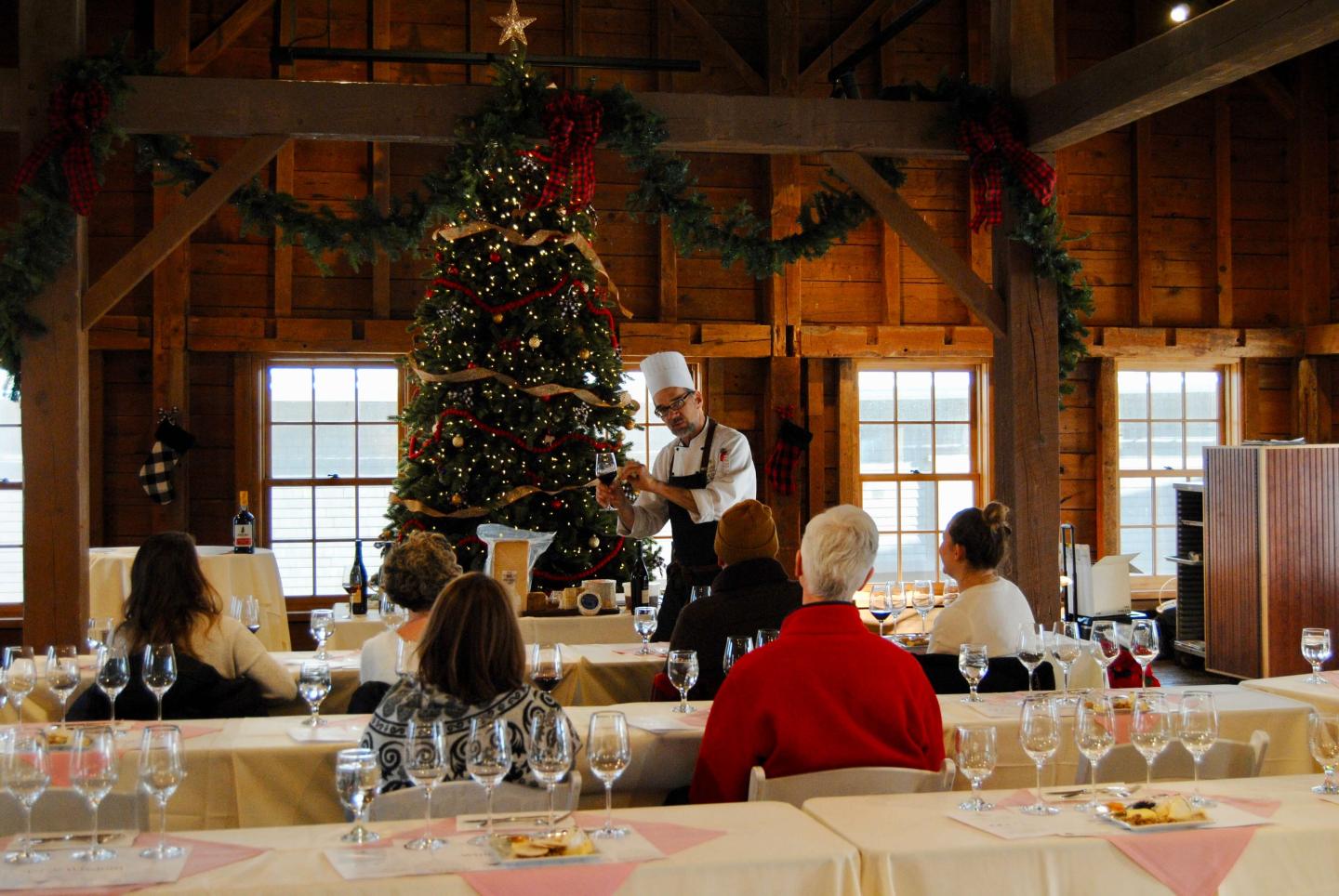 Join Woodstock Inn & Resort Executive Chef Rhys H. Lewis and his wine enthusiasts for an interactive, educational, and fun wine tasting. Sample some of the world's wonderful wines, paired with Vermont's Artisan Cheeses.
Each date features a different wine and cheese pairing. The following themes are subject to change.
February 19 - Seeing Red
A closer look into the celebrated Red Varietals.
March 14 - Waiting to Catch a Cab
Experience the distinct differences that "place" has on the globe-trotting varietal Cabernet Sauvignon. 
$55++ per person. Must be 21 or older to participate.
Call 802-457-6609 to reserve.