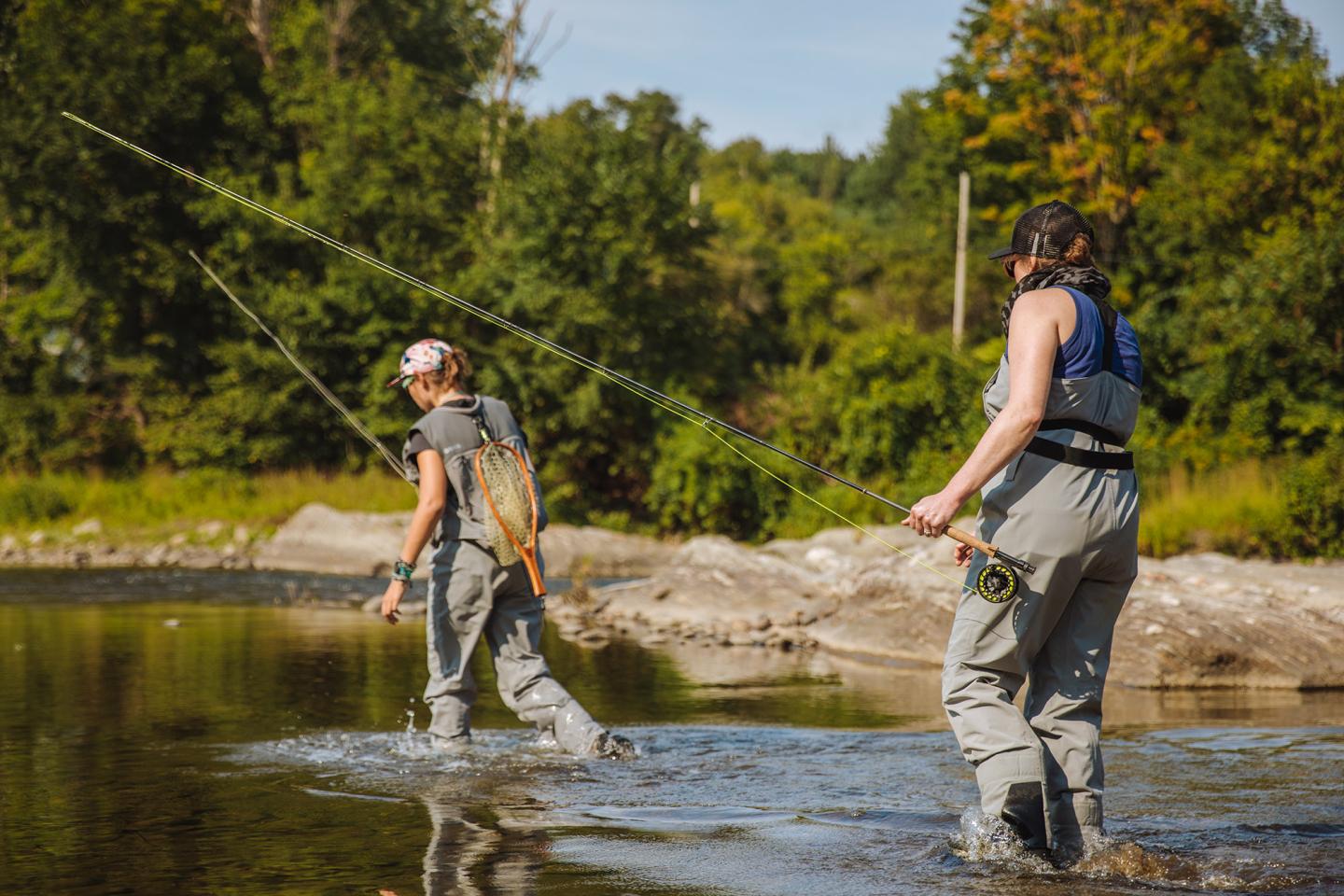 Our Orvis Endorsed Fly-Fishing guides want to help give you the best day fishing our local Vermont waters! Whether you're looking for maps marked with our favorite fishing spots, daily fly recommendations, and insights on water flows, or just want to chat and swap fish tales, we have the resources you need. 
802-457-5530 | fish@woodstockinn.com
Conditions ~ Local Rivers
|   | Flow | Fishable | Notes |
| --- | --- | --- | --- |
| White River | 1720cfs | YES | The White River is looking better above Bethel as of today. The Upper White will clear first but more rain is expected. Stay tuned for more information and updates. Under 2000 CFS is Safe Wading |
| Black River | 262 cfs | YES | The Black River has dropped to 262 CFS and is clearing. Road is either closed or down to one lane. Stay tuned for more information and updates. Under 650 CFS is Safe Wading. |
| Ottauquechee River | 42.1 cfs | YES | The Ottauquechee River is dropping and is clearing. Best to fish above Woodstock. Stay tuned for more information and updates. Under 100 CFS is Safe Wading. |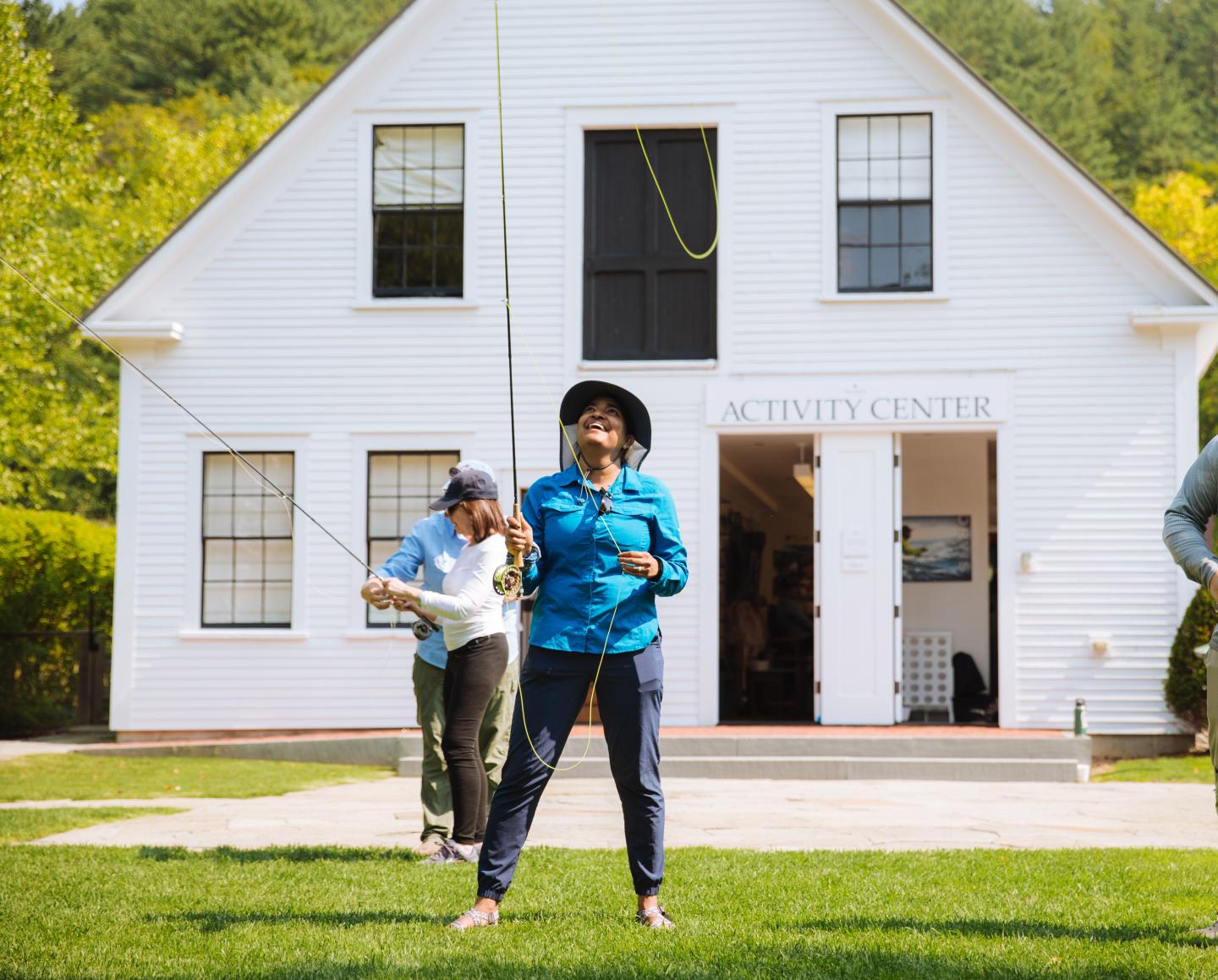 Conditions Report
Tuesday, August 22, 2023
Flows on all 3 rivers (Black, White and Ottauquechee) are dropping and clearing.  All eyes are on the rain forecasted Thursday into Friday. Tues-Thursday is the time to fish. Hopefully, we get less rain than predicted.  The rivers are sensitive and ground is saturated so small amounts of rain through these rivers out of whack. Watch the flows and exercise caution. Getting to the Black River trophy section can be tricky as VT-131 is closed or reduced to one-lane. We are currently guiding on the Upper White River, in ponds and small streams. Call for more information and availability.
It's time to register for She Casts, our Women & Girls Fly Fishing weekend on Saturday & Sunday September 9 & 10! Ages 10 and up! Register online or call/email. Limited Space-Sign up early.
Stop by the Shop for some great deals this week! Orvis T-shirts, Trucker hats and other clothing 25% off!! 
The Activity Center has local hiking-biking-fishing information, maps and gear. Rent a Full Suspension Rocky Mountain Bike! With a Dropper Post!
Learn more by reading the full Vermont report below.