Mountain Biking
at Suicide Six & Mt. Peg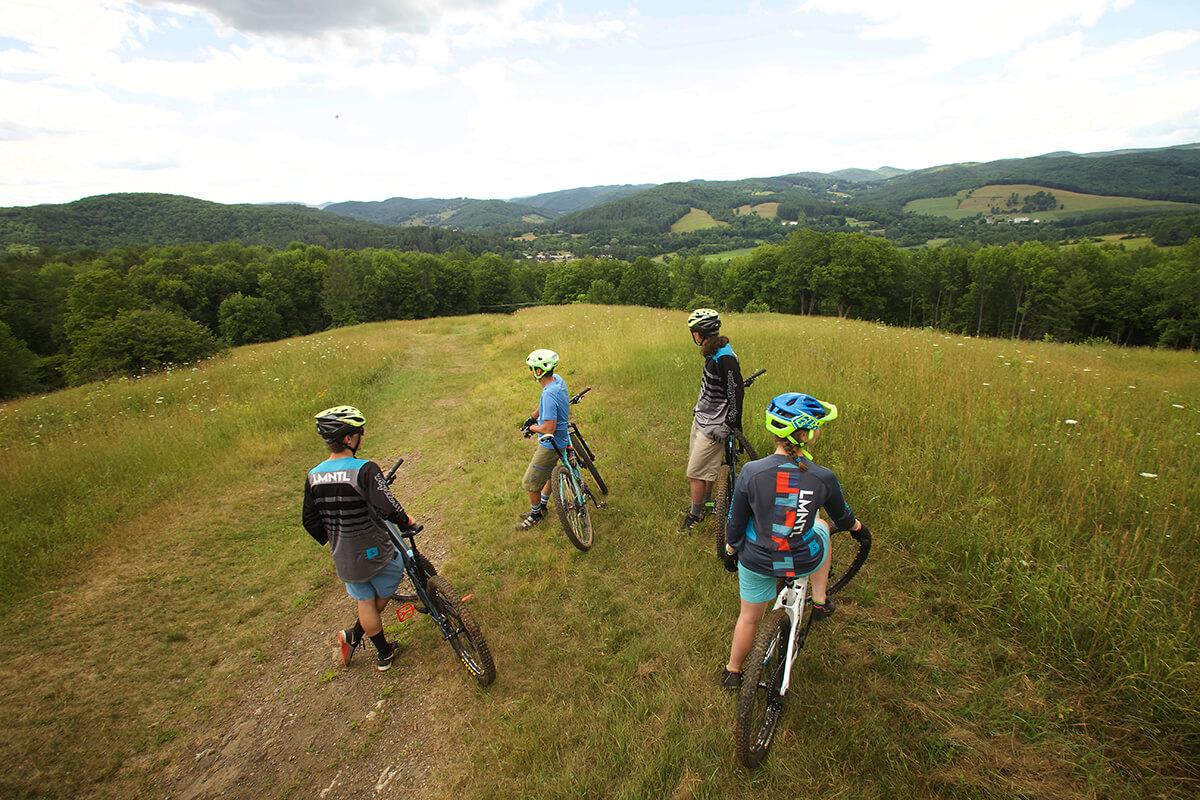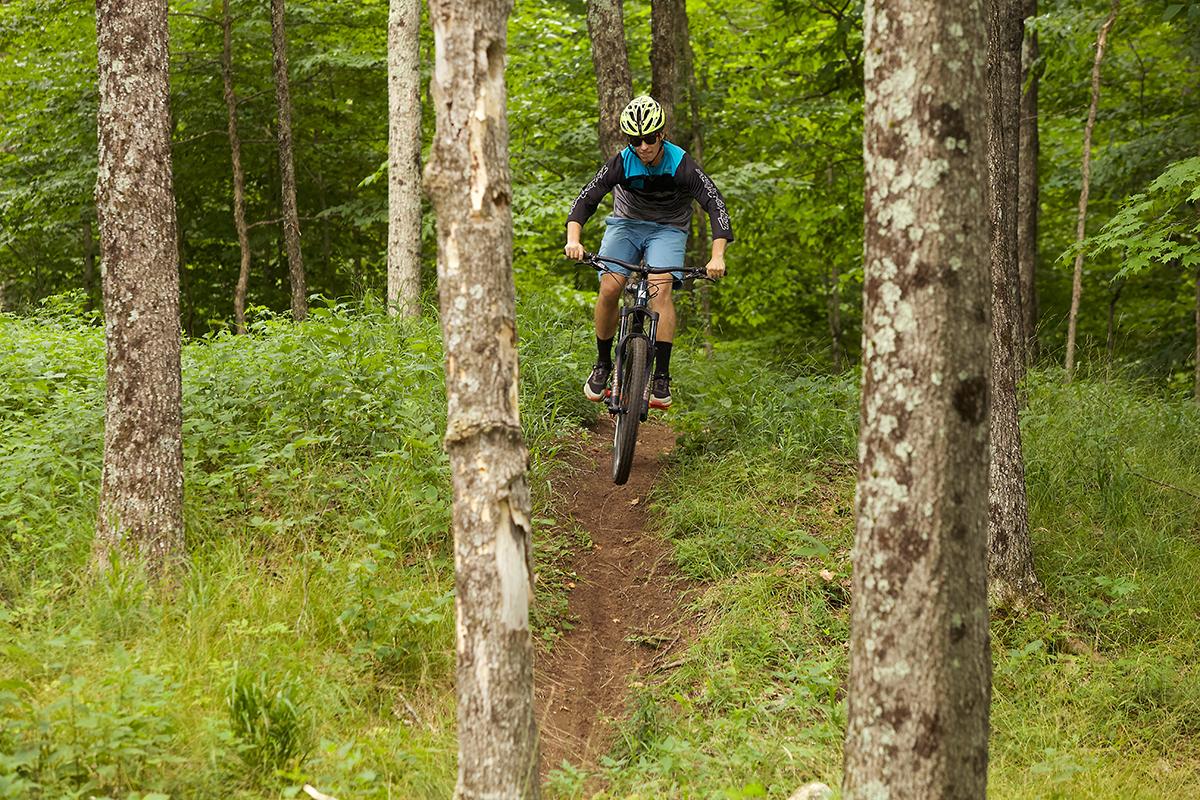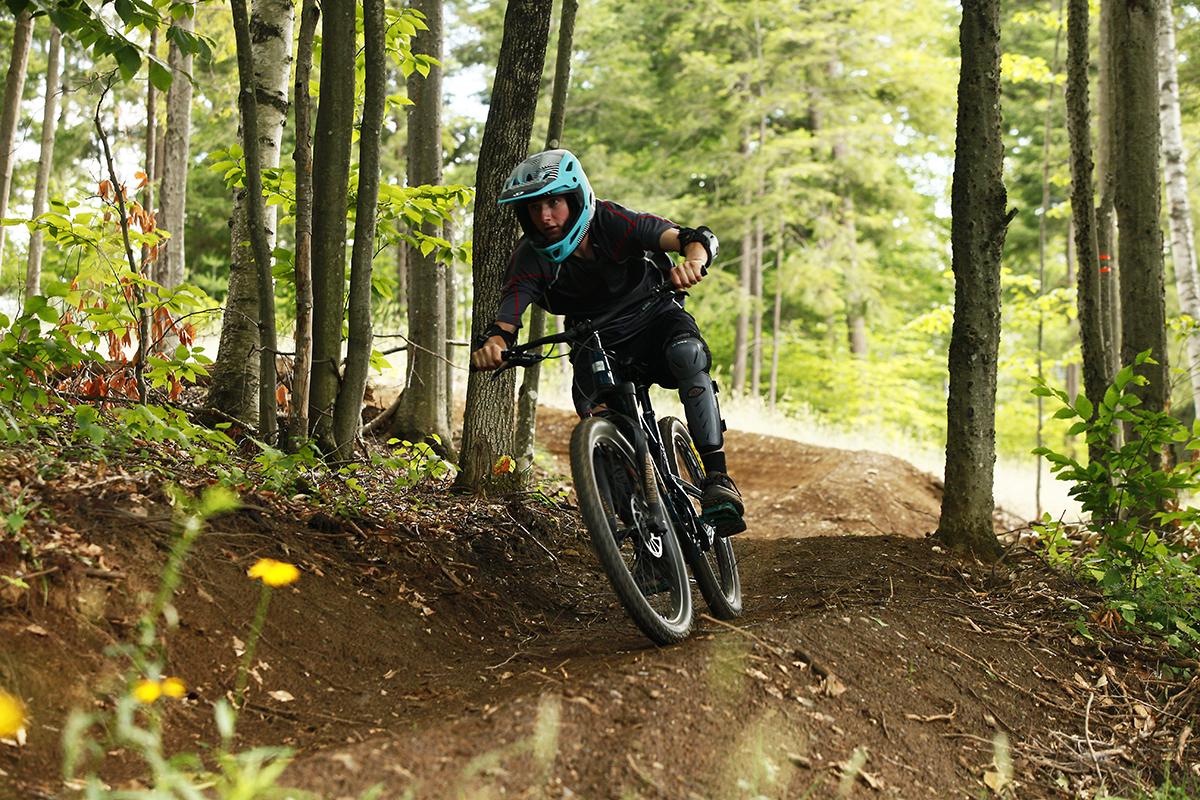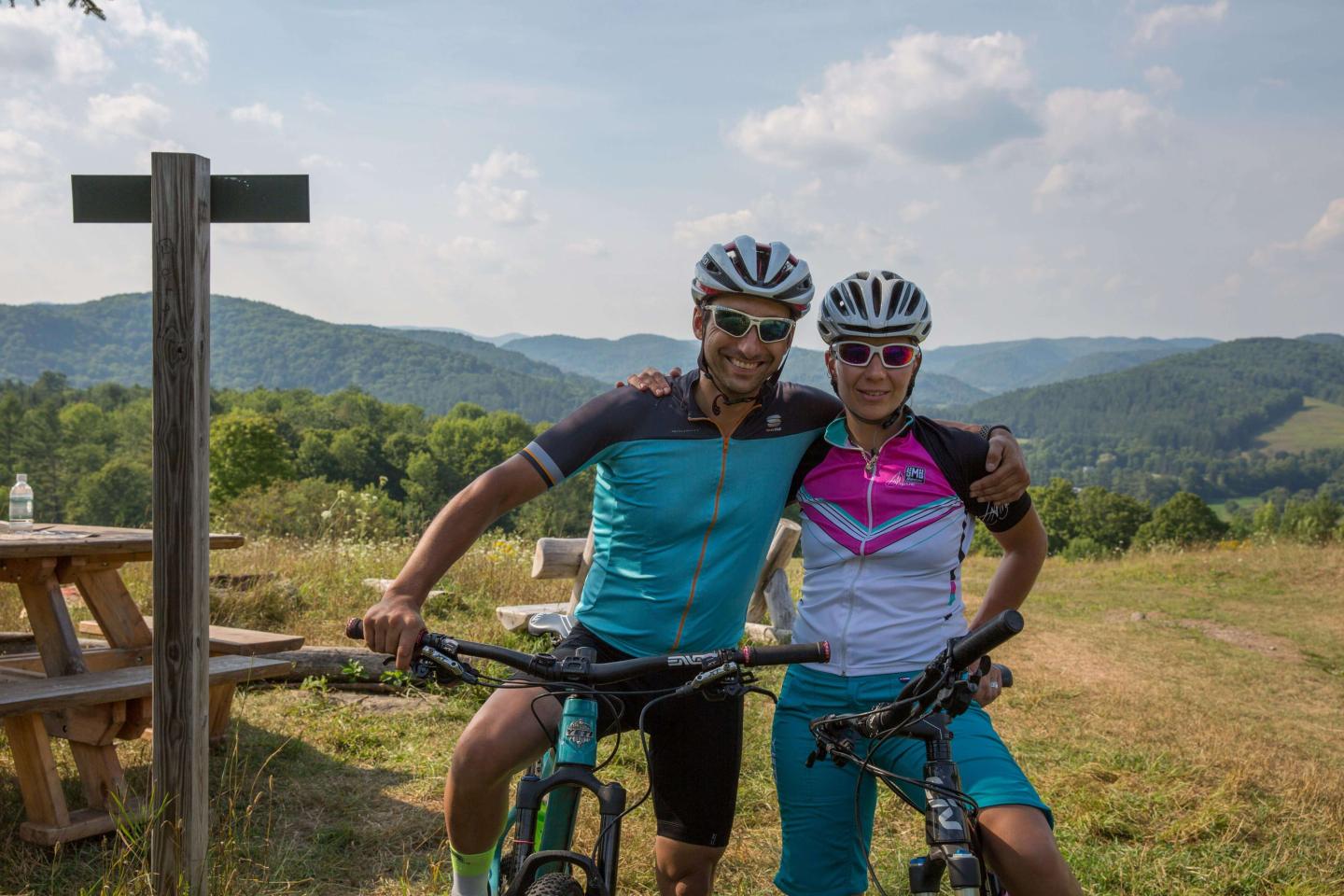 Pedal Power Trails
Ride miles of trails on the Mt. Peg system and at Suicide 6! On Mt. Peg you'll find enduro-style rides with challenging climbs that lead to amazing vistas. Play in the Knox Meadow Skills Park boasting features and fun for all abilities. At Suicide 6 you can shred flowy loops with climbs ranging from easy to expert. If you're not sure where to start, we offer guided rides varying from heart-pumping tours, to a leisurely pedal around beautiful Woodstock. All our trails are free to use, please respect other users and adhere to all posted policies.
Let us outfit you for a day of Mountain Biking adventure! Find our bike rentals, expert guides, and local maps at our Activity Center.
Mountain Bike Rentals*
|   | Daily Fee |
| --- | --- |
| Adult (18-64) | $79 |
| Junior (17 & Under) | $49 |
| Senior (65+) | $49 |
|   | Daily Fee |
| --- | --- |
| E-Bike Rental | $79 |
|   | Daily Fee |
| --- | --- |
| Helmet Only | $15 |
*Helmet included with all rentals. Rentals based on availability. 
E-Bikes are recommended for experienced users to ride on gravel roads. They are not full-suspension like our mountain bikes.
Guided Rides & Lessons
Hourly Fee Per Person*
$45
We offer a range of guided rides to fit everyone's ability level! This is a fantastic group activity, group size will be determined per case based on bike availability. 
We offer guided lesson rides that cater to teaching more bike handling skills or specific things you'd like to work on. Guided tours are available too if you are just looking to explore the trails.  
*Minimum age is 7 years.
Call 802-457-5530 to book or reserve your rentals and guided rides!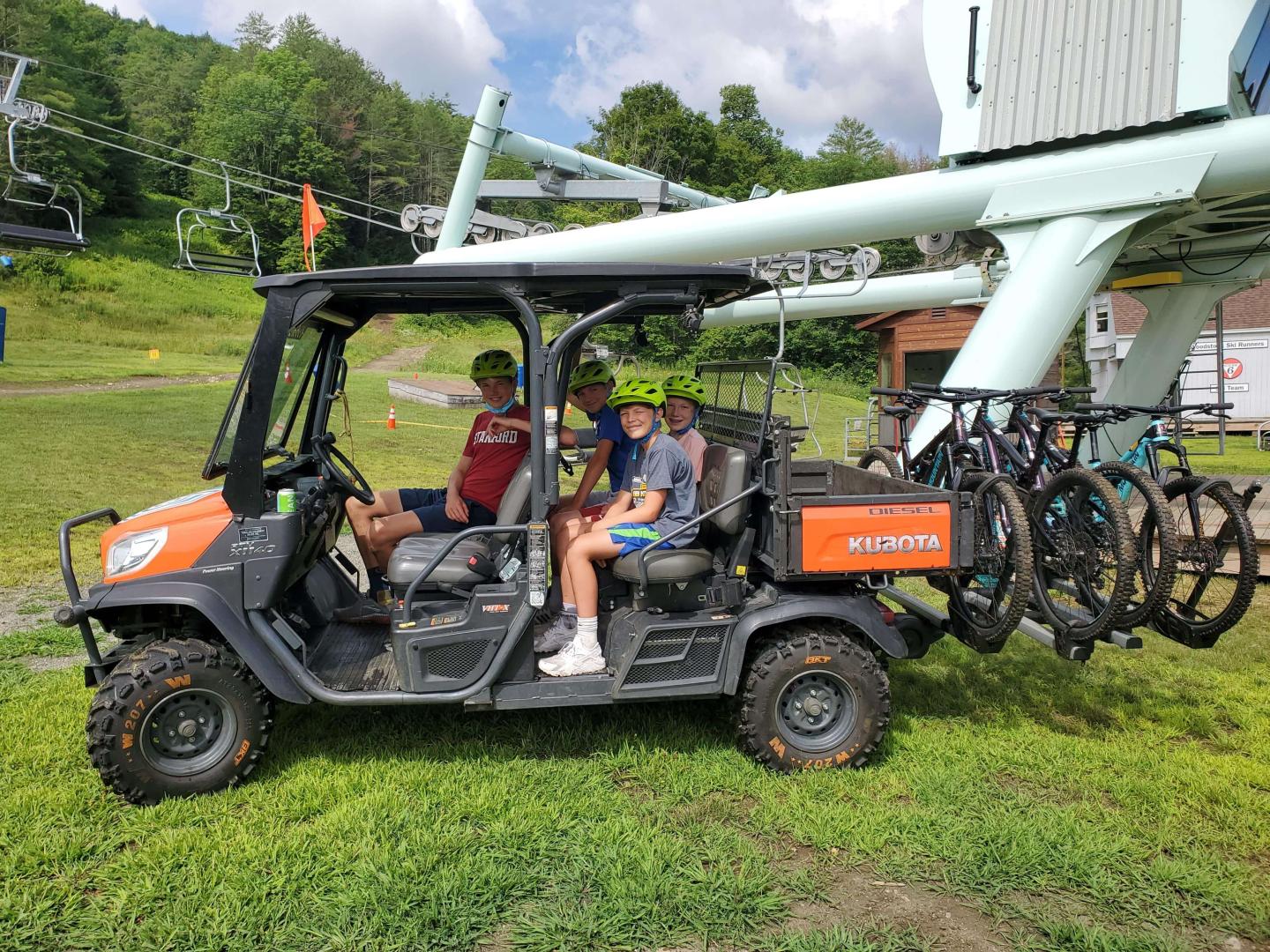 Downhill Shuttle Service
Shuttle Service has ended for the 2020 Season.
Looking for a downhill ride on the trails at Suicide 6? Our fully equipped all-terrain vehicle is ready to take your family up the mountain so you can enjoy the ride down! Offered daily for the Suicide 6 trail network, 9am-4pm (based on availability).
|   | Hourly Fee |
| --- | --- |
| Shuttle Service | $45 (3-4 passengers) |
| Guided Ride with Shuttle Service | $75 per person (Includes shuttle service & expert guide) |
Reservations & pre-payment are required.
Call 802-457-5530 to reserve your shuttle!