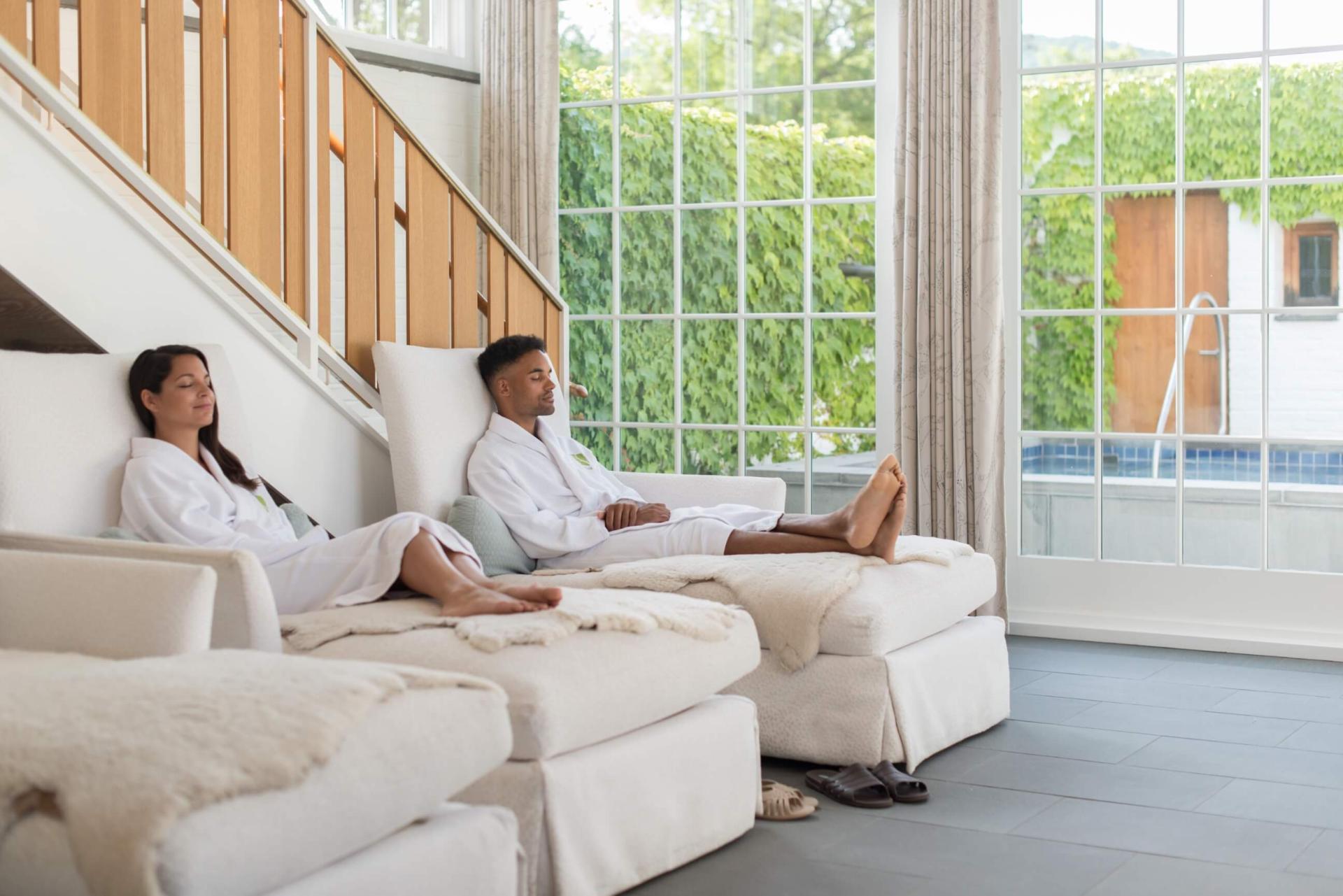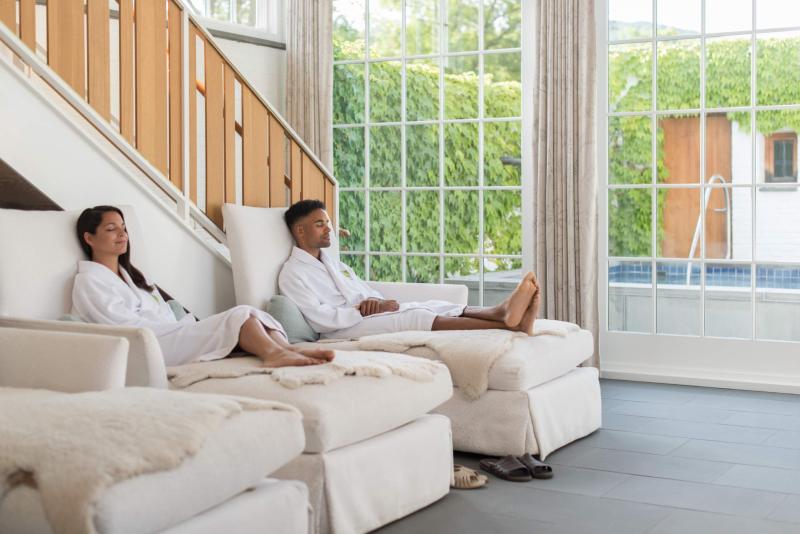 Restore your mind and body and connect with nature through organic products and unique seasonal treatments that capture the essence of Vermont. One of the newest spas in New England, The Spa at the Woodstock Inn & Resort boasts a 10,000 square foot, LEED-certified facility featuring 10 treatment rooms, a spa boutique and locally sourced products. Embrace comfort and tranquility with natural light, fresh native flora and Vermont-inspired treatments reflecting the changing seasons.
Late Fall Hours (October 27 - December 17):
Mon & Tues: 9:30am - 5:00pm
Wed - Fri: 9:30am - 7:00pm
Sat: 8:30am - 7:00pm
Sun: 8:30am - 5:00pm
Thanksgiving Week:
Mon, Nov. 25-Wed, Nov. 27: 9:30am - 6:00pm
Thurs, Nov. 28: 9:30am - 4:00pm
Fri, Nov. 29: 8:30am - 7:00pm
Closed December 5 (No Treatments)
Join us at our Annual Spa Open House!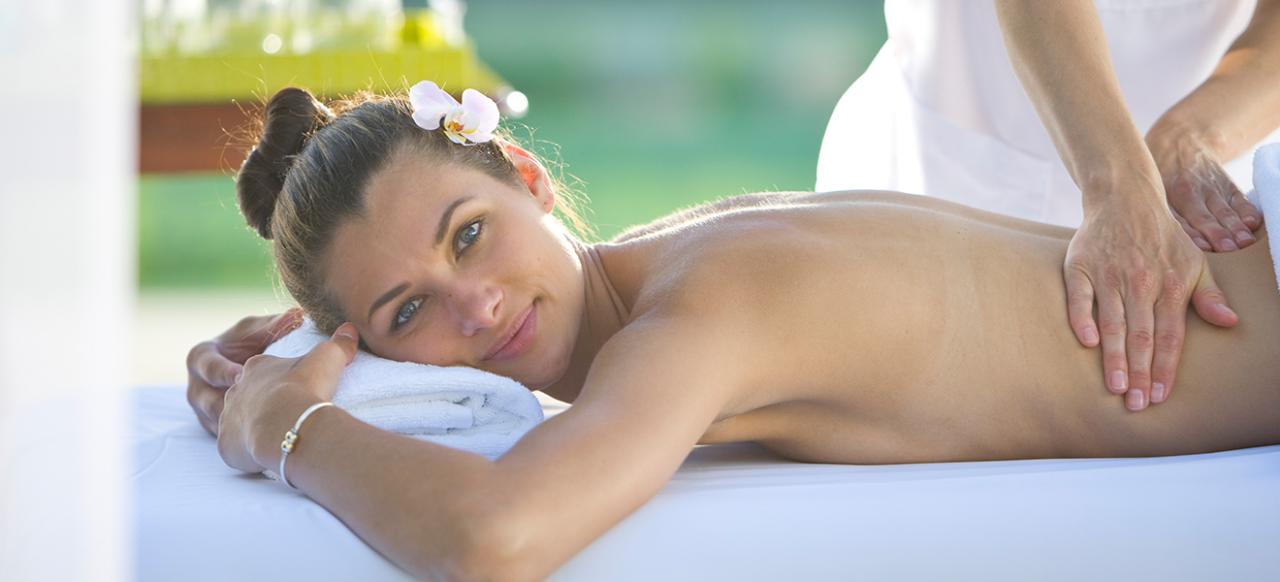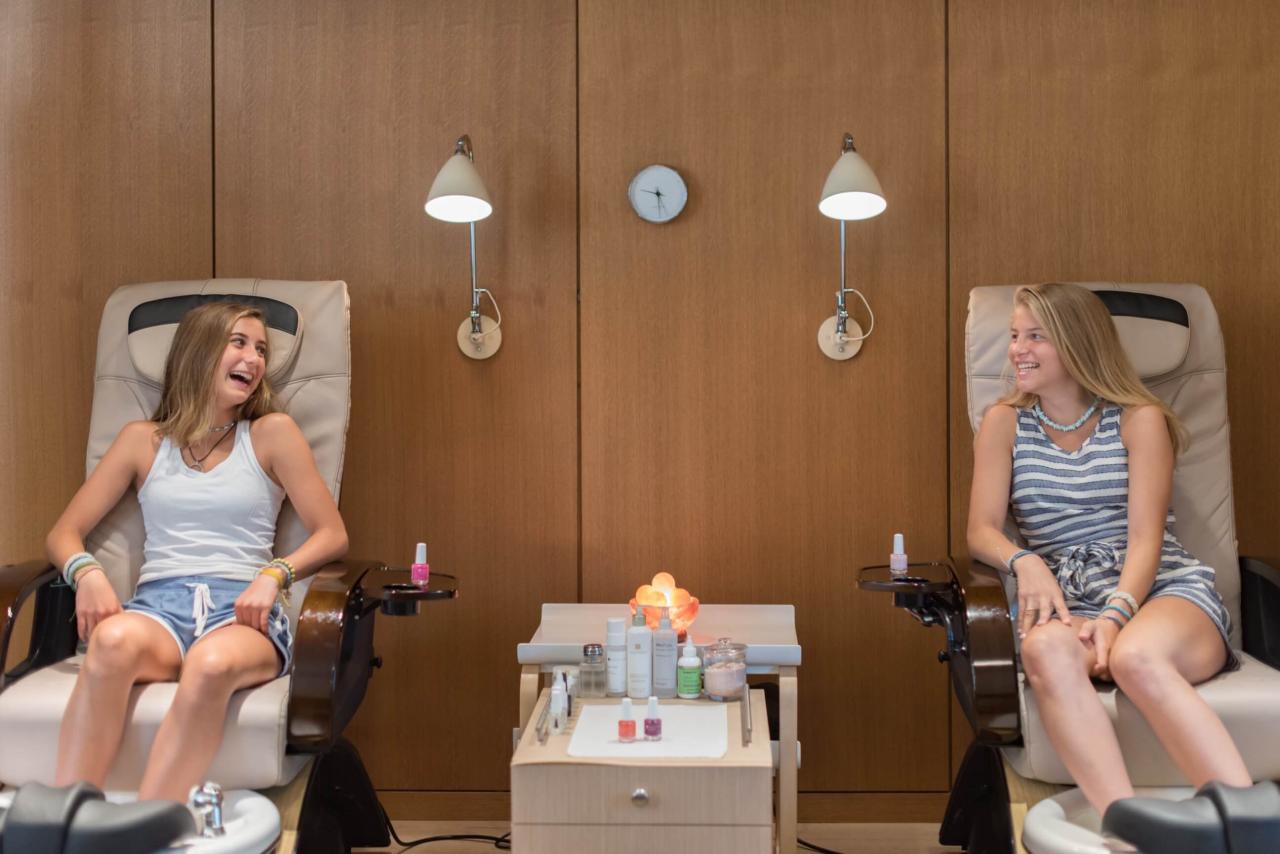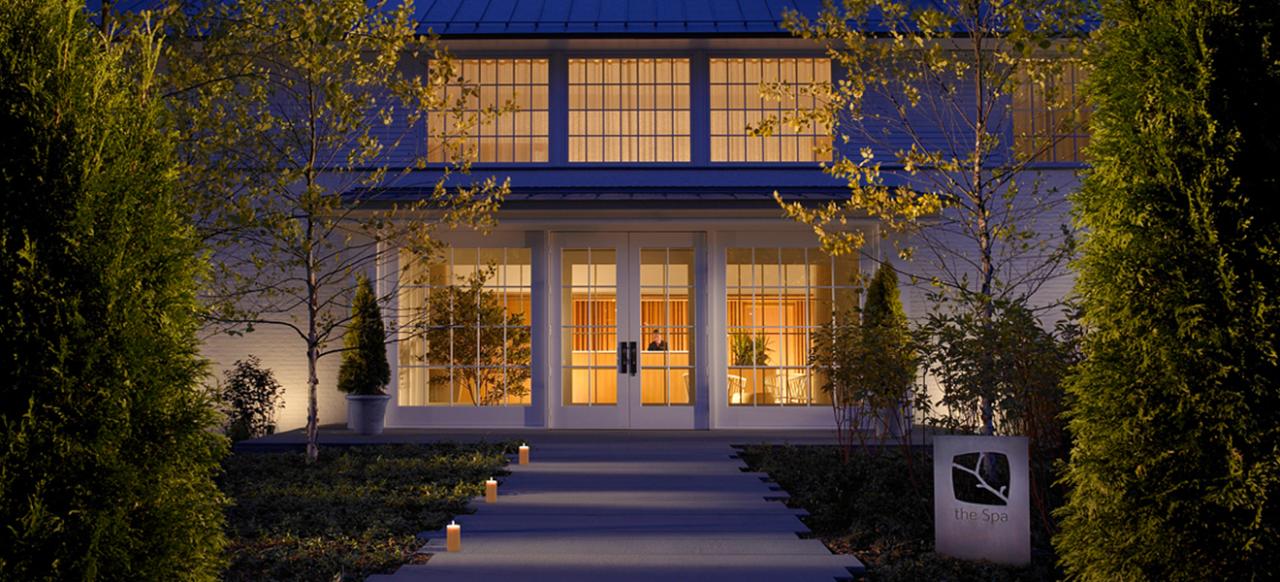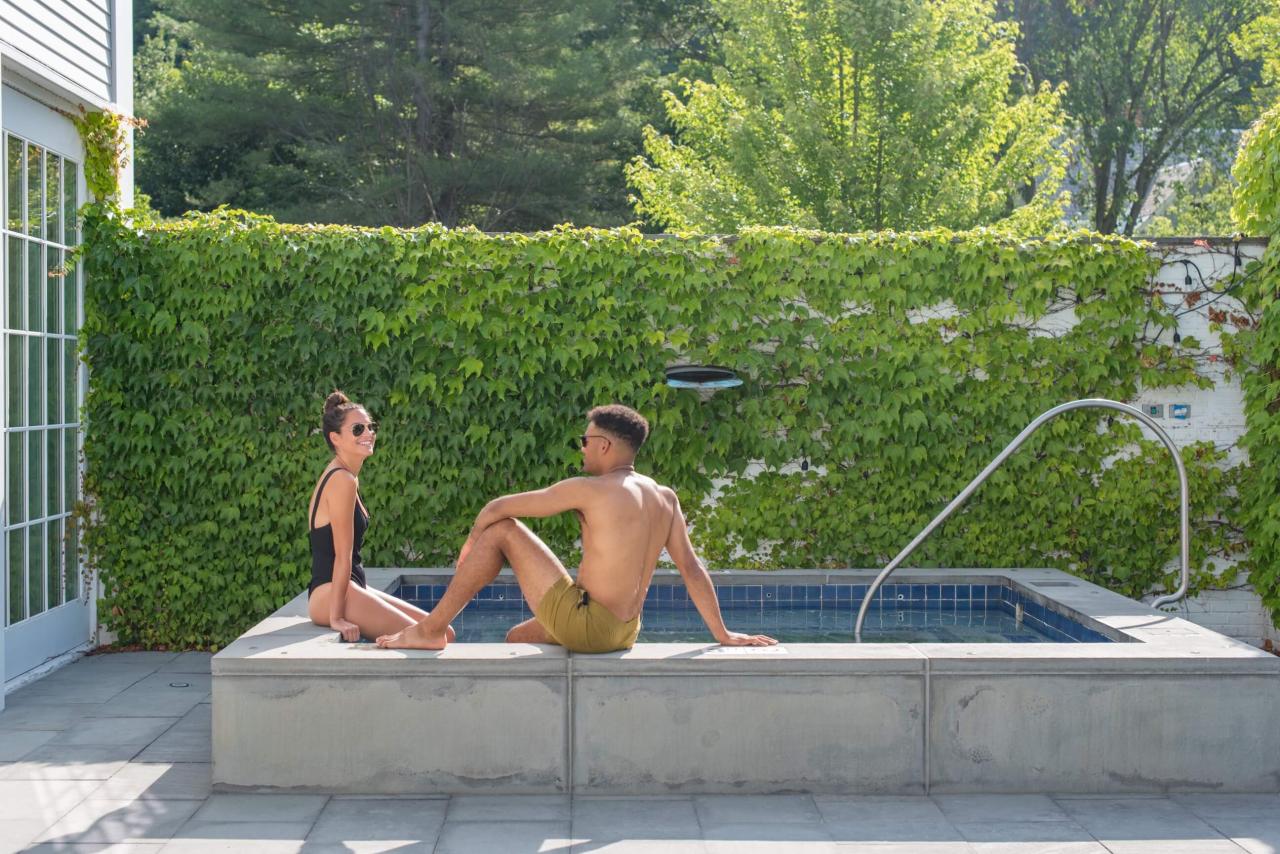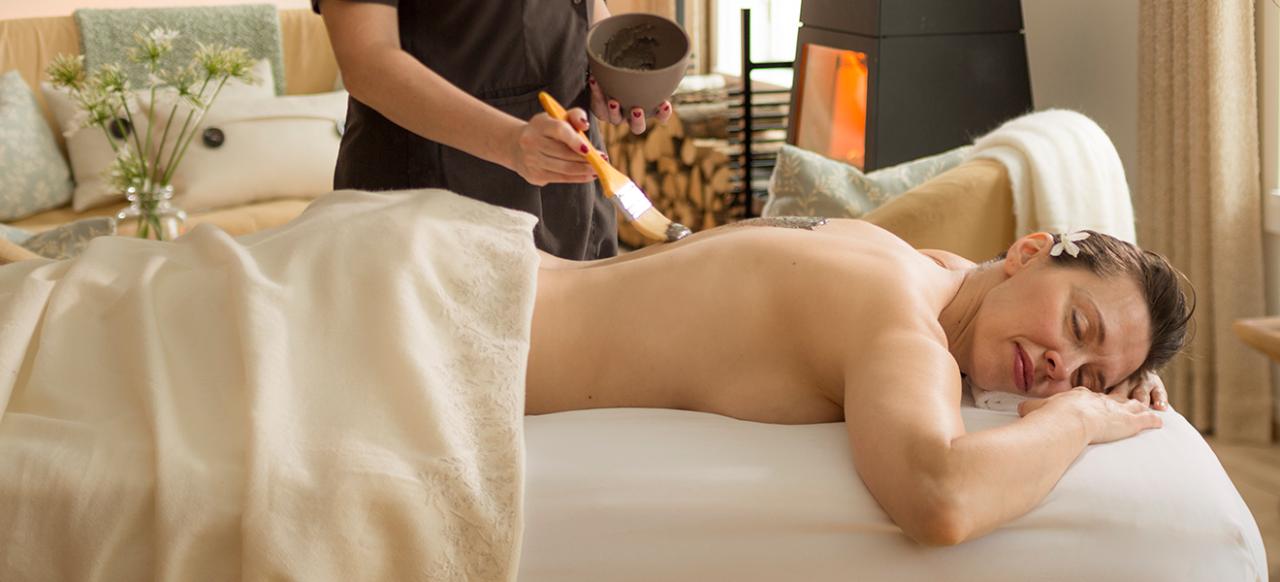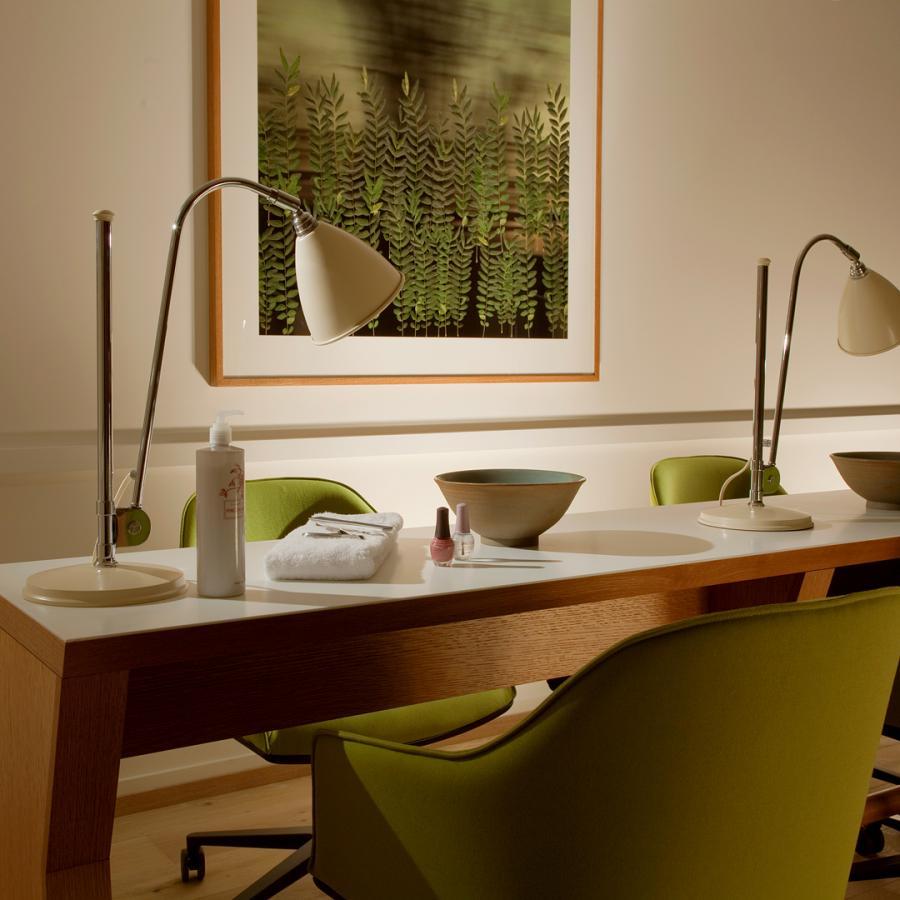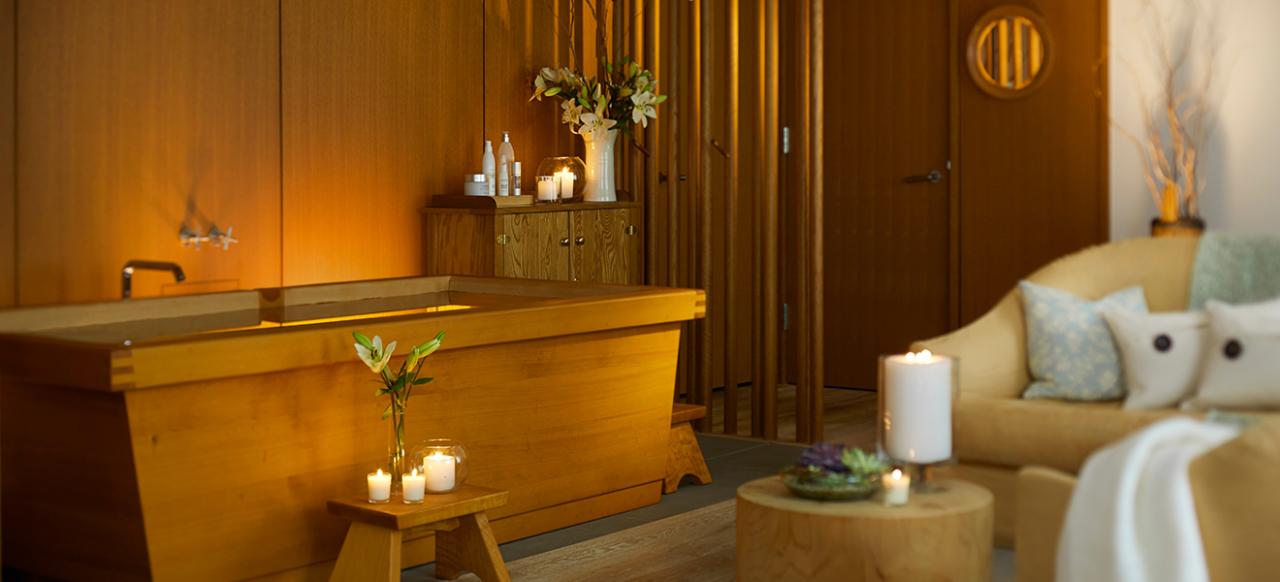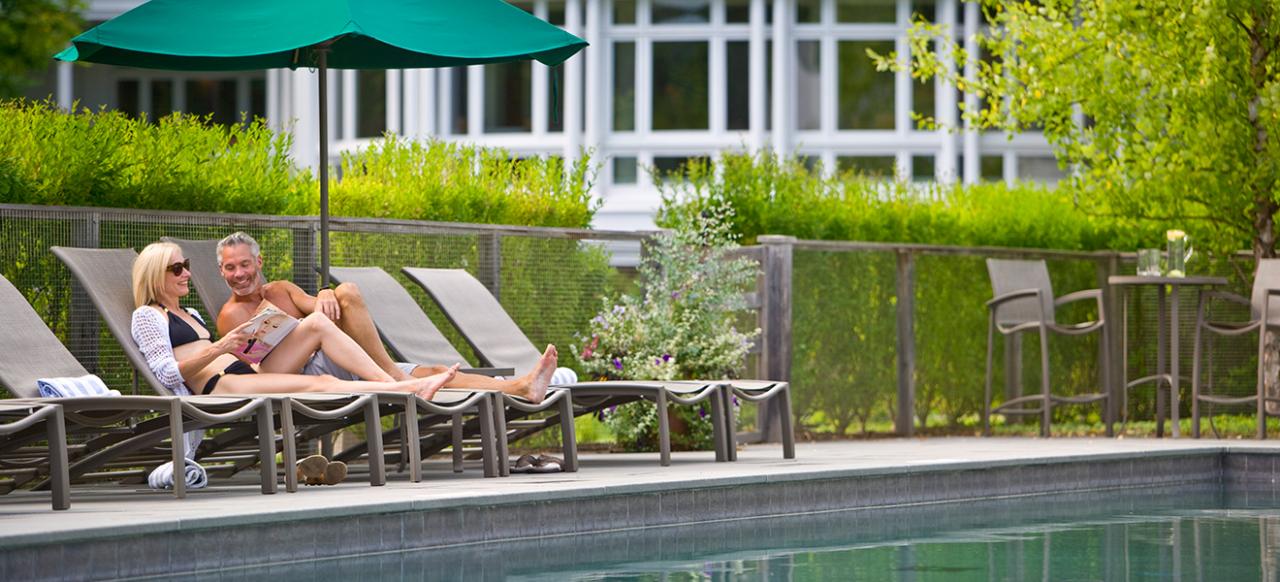 Our Spa was recognized with the renowned Forbes Four Star Award for Spas.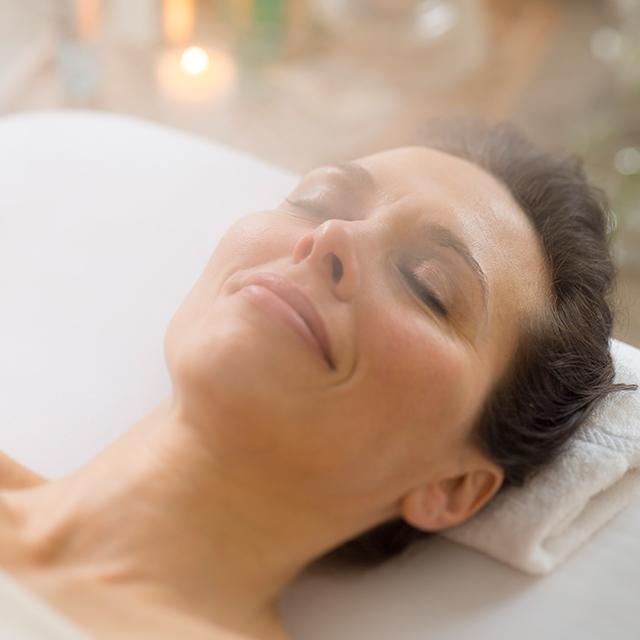 Spa Treatments
Indoors or out, tranquility flows throughout The Spa's LEED-certified architecture and calming treatment rooms. After a customized spa therapy, soak in the healing waters of the hot tub or plunge into the outdoor pool. Find sanctuary in the Great Room, in the Scandinavian sauna or surrounded by the warmth of one of our Shaker wood stoves. The four-season outdoor courtyard is purposefully designed for contemplation, letting guests discover the meditative energy of our lilac meditation tree or experience a warm welcome from the glowing embers of the outdoor fire.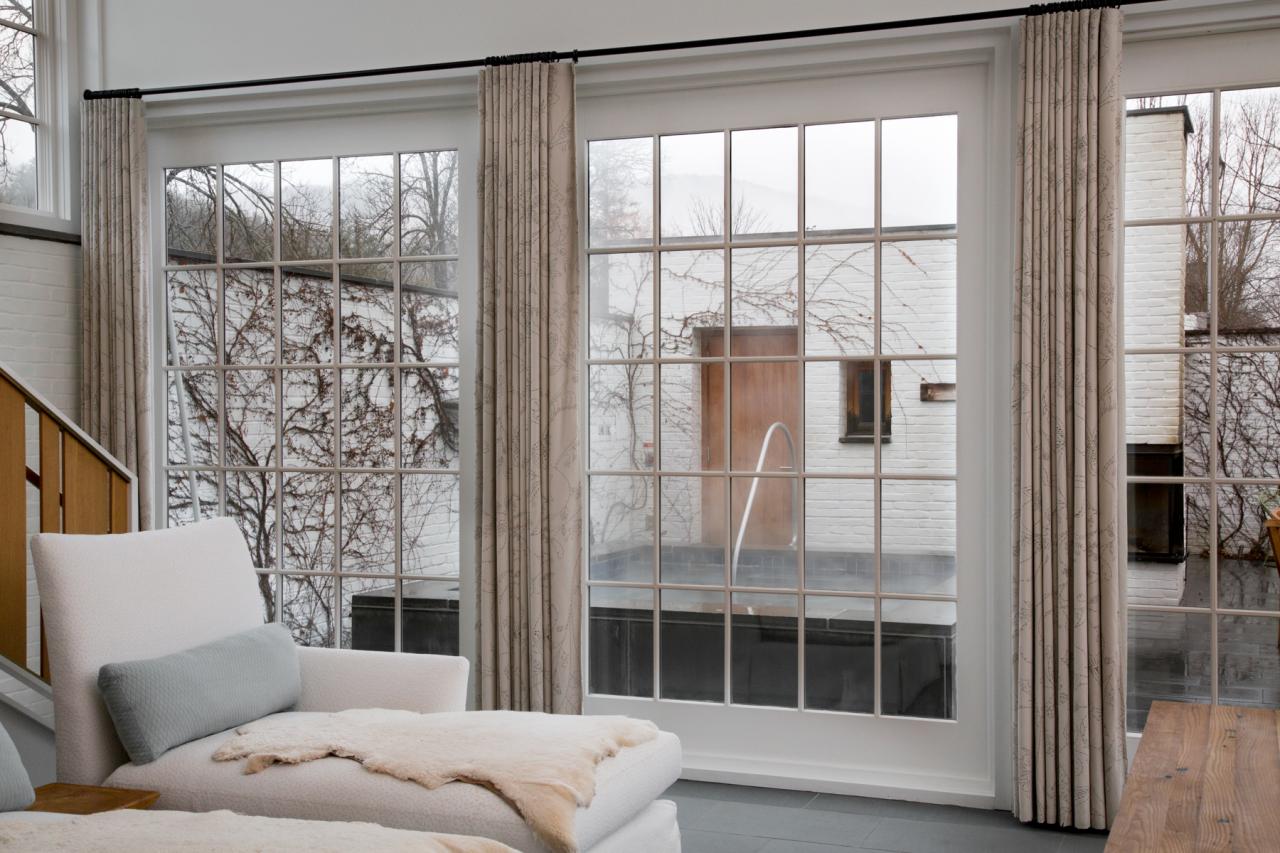 RESERVATIONS:  Appointments can be scheduled with our Spa Concierge staff seven days per week.  You may reach our spa concierge by phone on 802-457-6697 or by email spa@woodstockinn.com.  We highly recommend booking your treatments in advance to ensure that your preferred time and service is available Generally, the most efficient method of scheduling appointments is via phone as there are many required details. Please note that we require resort reservation or credit card details to secure all spa reservations.
PRICING:  Treatments are offered Monday through Friday at standard pricing.  Peak prices apply Saturday and Sunday as well as all public holidays, holiday weeks and other times at the discretion of the Spa.
CANCELLATIONS:  We kindly ask that cancellations and appointment changes be made by no less than 24 hours prior to your scheduled service(s) to avoid being charged in full.  Cancellation policy may vary based on availability for group bookings and during peak holiday periods.
CHECK-IN:  Please arrive a minimum of 30 minutes prior to your appointment start time to register and enjoy the full range of amenities at the Spa.
LATE ARRIVALS:  Please note that your late arrival will determine the length of your treatment.  If you arrive late the time of your appointment may be shortened in consideration of the next guests.   Thank you for your understanding.
GRATUITIES:  Customarily a 20% service charge is added to the cost of individual services, this service charge represents gratuities paid directly to your provider and the supporting staff.  This amount may be adjusted at your request.  Additional gratuities are not expected but may be left at your discretion.
MINIMUM AGE REQUIREMENTS:  Guests must be 12 years of age or older to receive massage and facial treatments.   A parent or guardian must be present during services until 16 years or older.  Guests less than 16 years of age are not permitted to use the steam, sauna and whirlpool.  Children under the age of 12 are eligible for hair or nail services only.
ATTIRE: Our whirlpool and sauna are co-ed, please be sure to bring your swimsuit with you to enjoy these amenities.  Our change rooms are equipped with lockers, robes and slippers for your use.
CELL PHONES: To preserve the relaxing environment of The Spa and ensure privacy for all guests, we request that you refrain from using your cell phone or taking photos at any time while in The Spa.
LAPTOPS: To preserve the relaxing environment of The Spa and ensure privacy for all guests, there are absolutely no laptops allowed in The Spa. 
GIFT CARDS: Spa gift cards are available at the Spa Concierge Desk and through guest services at the resort and make a wonderful gift!
Downloads: