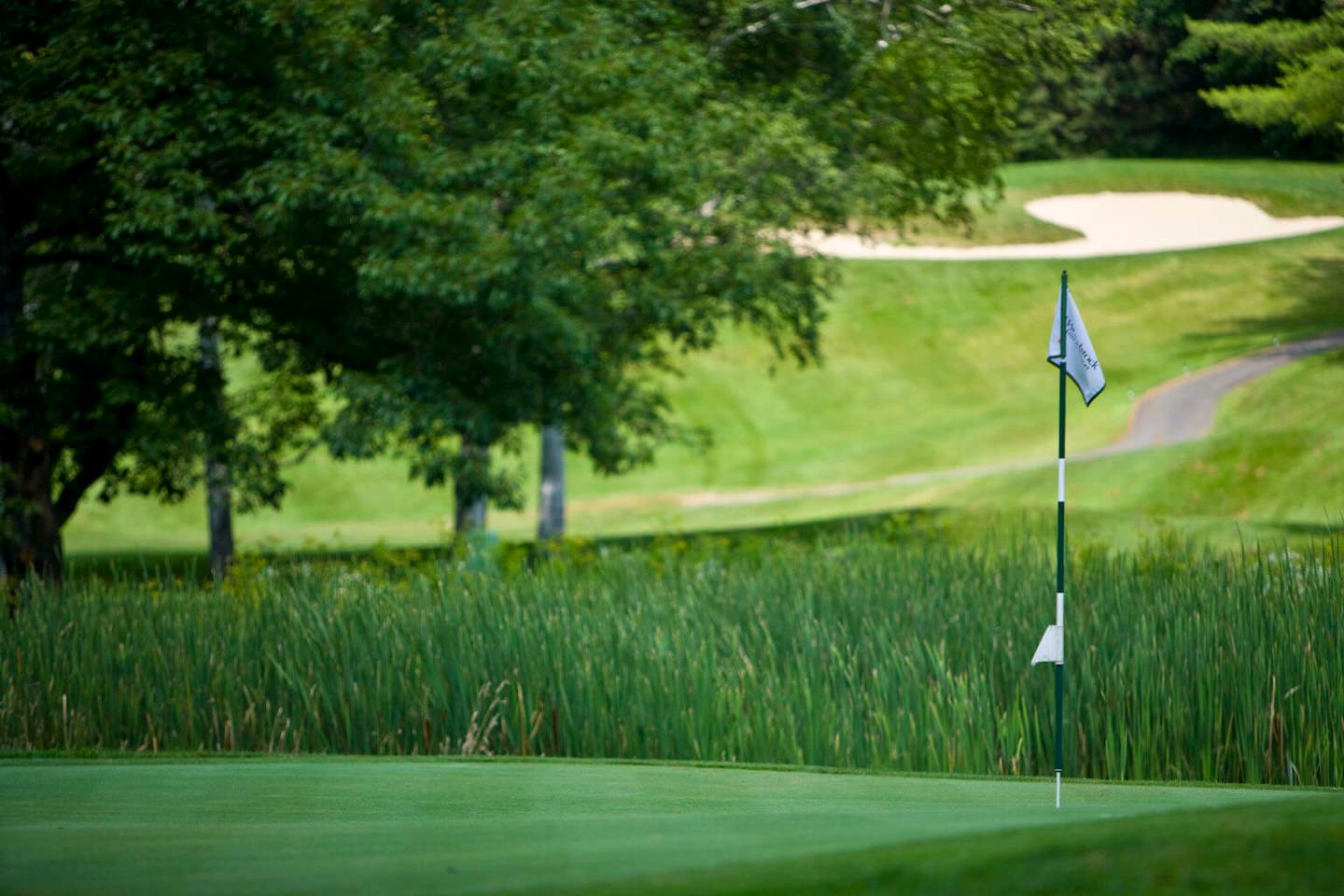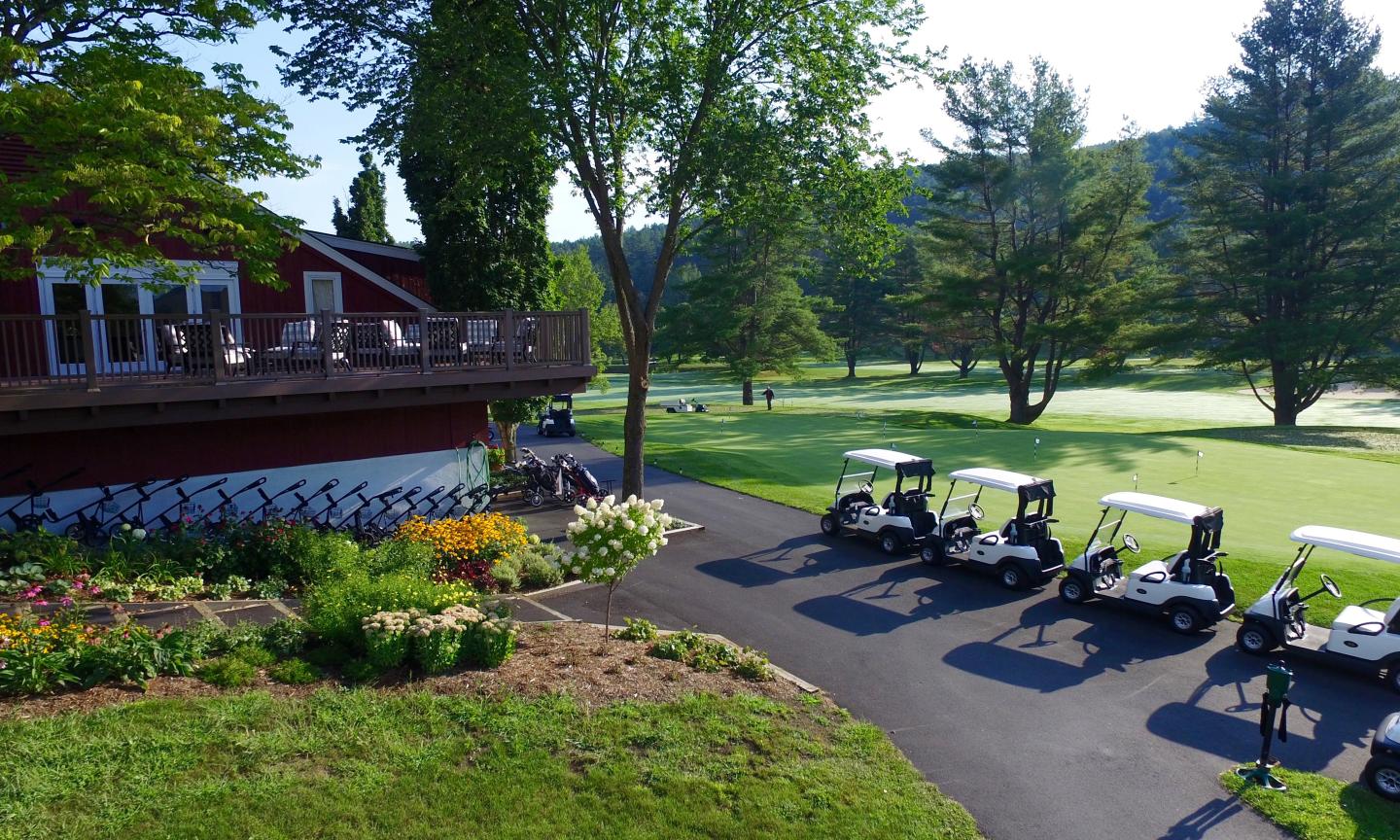 Clubhouse
The locker rooms are closed. Please change your shoes at your vehicle.
Restrooms are available with capacity constraints allowing one person at a time. Please knock before entering.
The golf shop is open with a maximum capacity of 5 persons. Masks are required when entering the shop. Curbside pickup is still available for those who wish to call in merchandise orders. 802-457-6674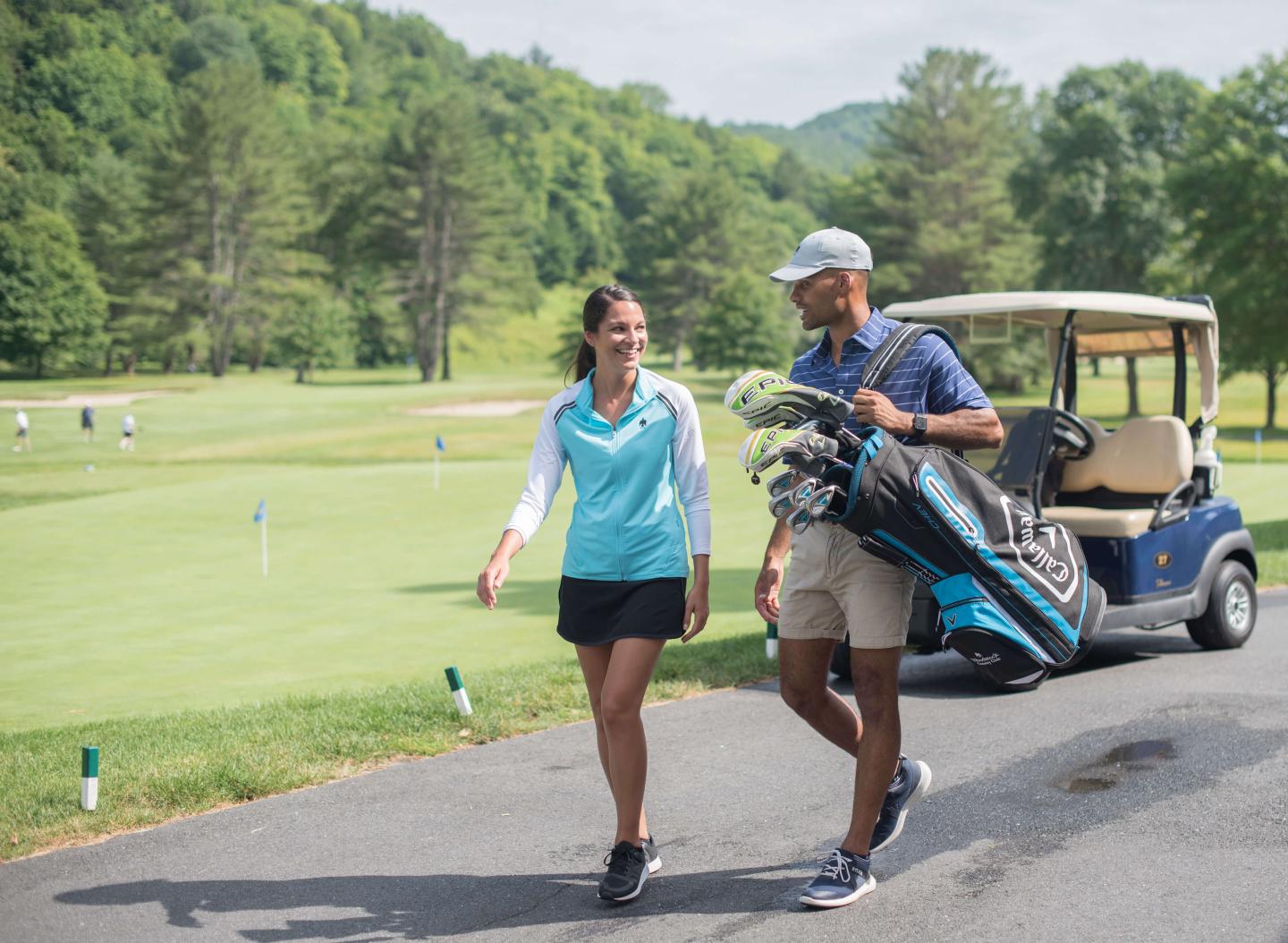 Pre Round
Tee Times must be booked in advance either online (book here) or, by phone to the golf shop (802) 457-6674. All non-member rounds must be booked either online or over the phone with credit card payment. There will be no cash accepted.
There will be no gathering of players permitted before, during or after the round. Players are asked to stay in their vehicle until 15 minutes of their tee time. The practice range is available Wednesday – Sunday for warm-up use within 15 minutes of scheduled tee time.
Tee Time intervals are every 12 minutes.
The Driving Range is open in limited capacity. Please check-in at the golf shop if you wish to use the range to warm-up prior to your round.
Walking is strongly encouraged. Carts will be available with the stipulation that only members of the same household may ride together. One cart per person will be advised otherwise.
No trash cans or water coolers will be available on course. Please plan to bring your own water and dispose of your own trash.
All golfers must use their own clubs. There is no sharing of equipment.
There is no bag storage available or bag handling service. Please keep equipment in your possession at all times including to and from your vehicle.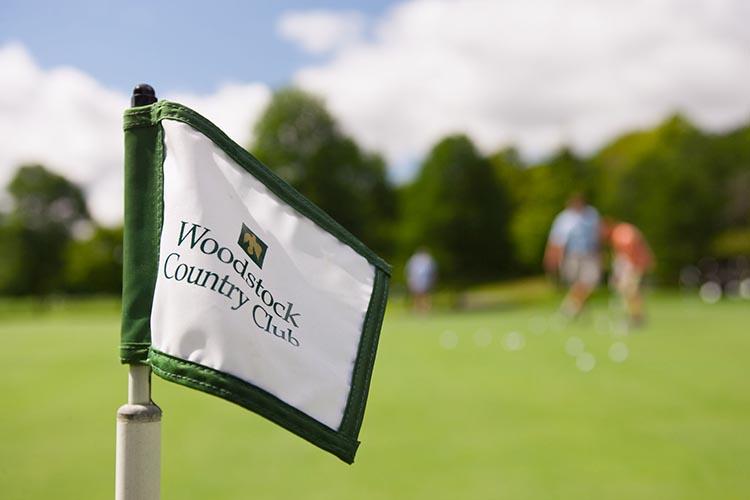 During The Round
Strict social distancing of 6' or more to be observed at all times.
Groups are restricted to no more than 4 players at a time. Golf cart usage is limited to one player per cart. Players are encouraged to walk.
Players must use their own clubs; no sharing or club storage is permitted.
Rental clubs are available in a limited capacity. Advanced reservations are needed and can be arranged by calling the golf shop.
Flagsticks will remain in the hole and should not be touched or removed for any reason. Devices are in place for easy removal of the golf ball from the hole without having to touch the flagstick.
Bunker rakes, ball washers, trash cans, penalty area stakes, sand containers, water coolers, scorecards, pencils, and all other touchpoints on the course are removed.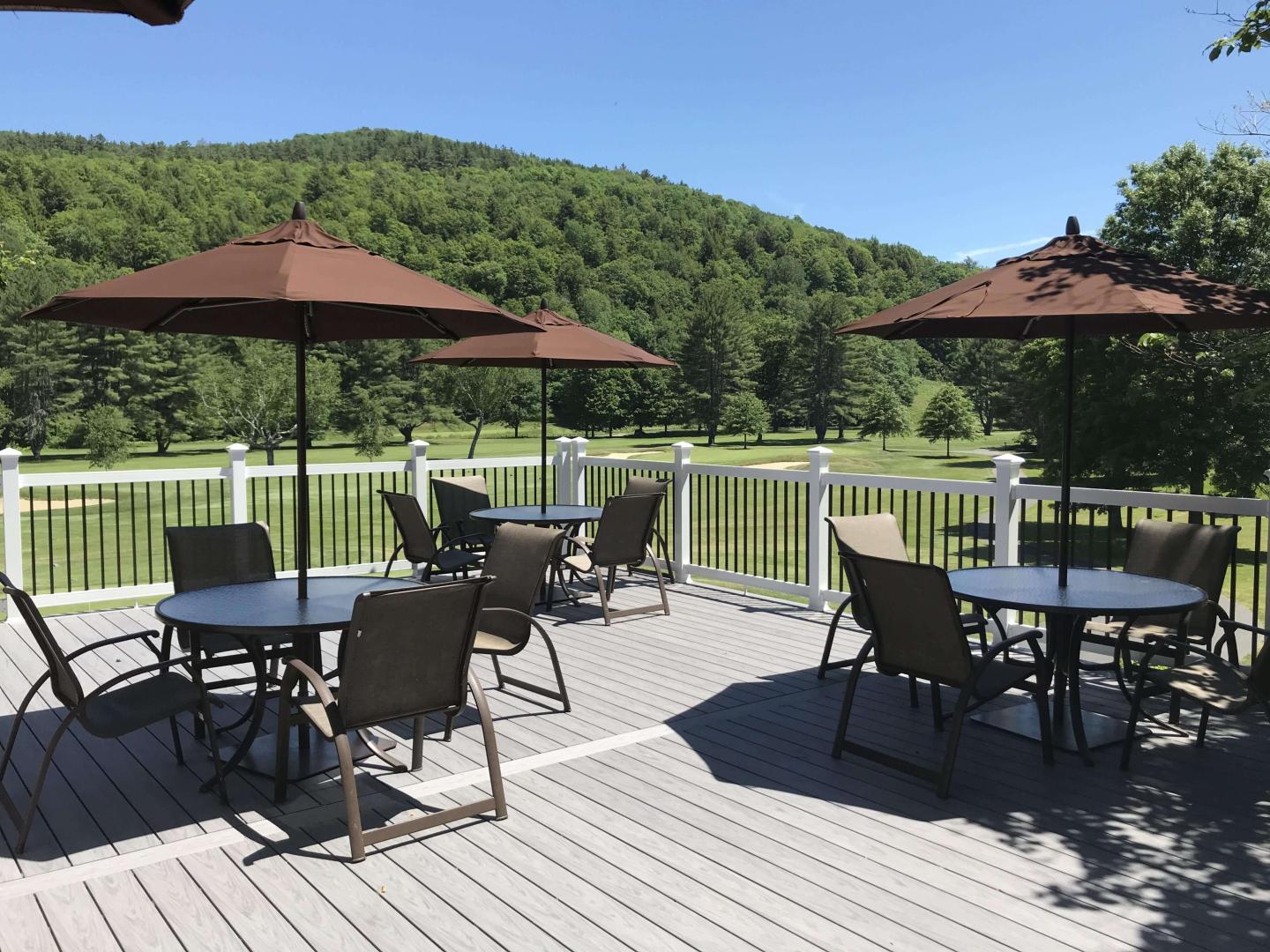 Post Round
Players must dispose of all trash in appropriate receptacles.
All players shall return their equipment to their vehicles promptly after completing their round.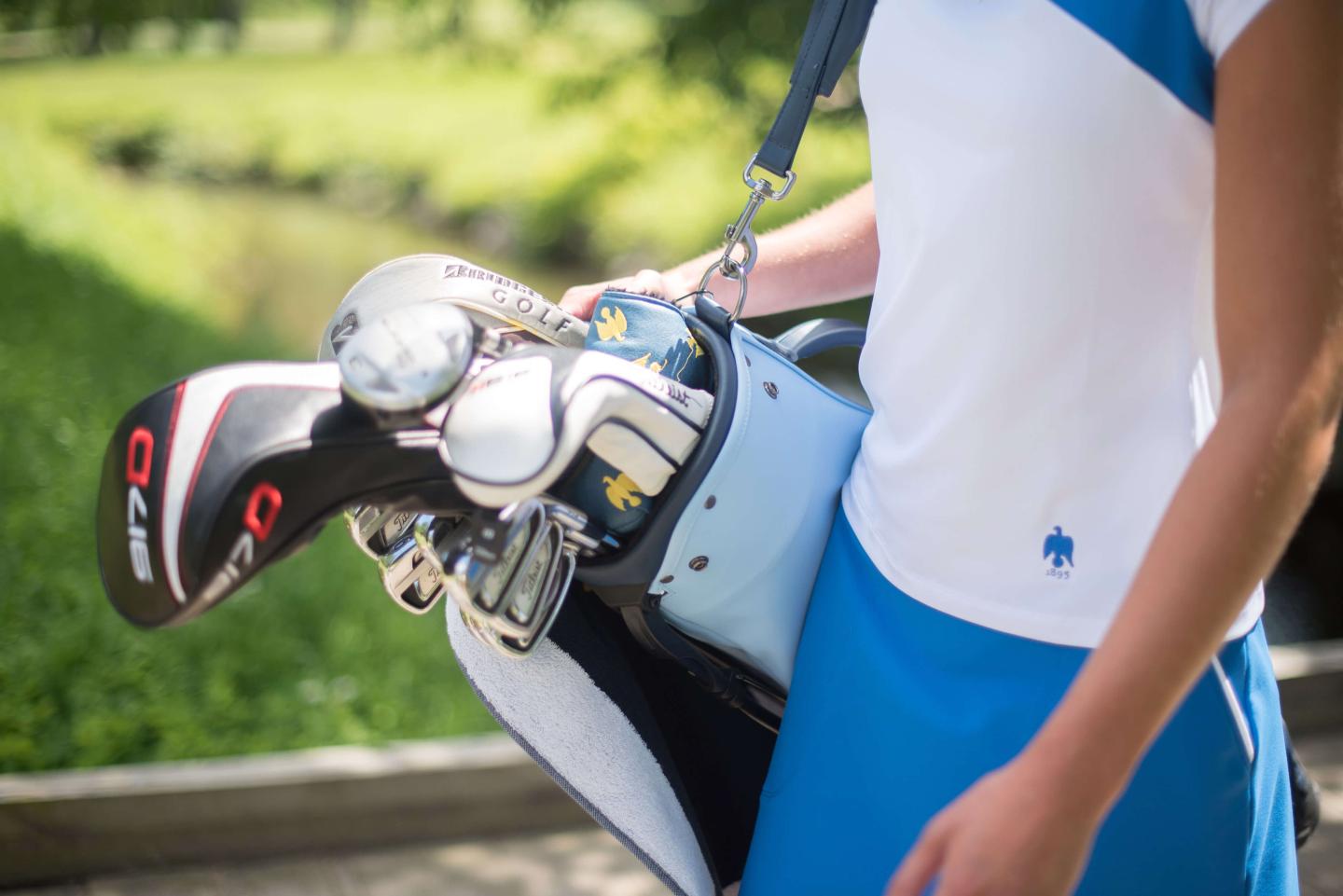 Sanitization & Cleanliness
Social distancing of 6' or more to be observed by all employees.
Staff members to wear gloves and masks as recommended.
Strict handwashing policies to be followed by all employees.
Riding carts & pushcarts to be sanitized before/after play.
High touch surfaces to be sanitized regularly.
Hand sanitizer stations are installed throughout the property.
Appropriate signage following CDC guidelines has been posted accordingly.