Red Barn Dinner Series ~ In Foliage
Sep
13
2020
4:30pm to 8:00pm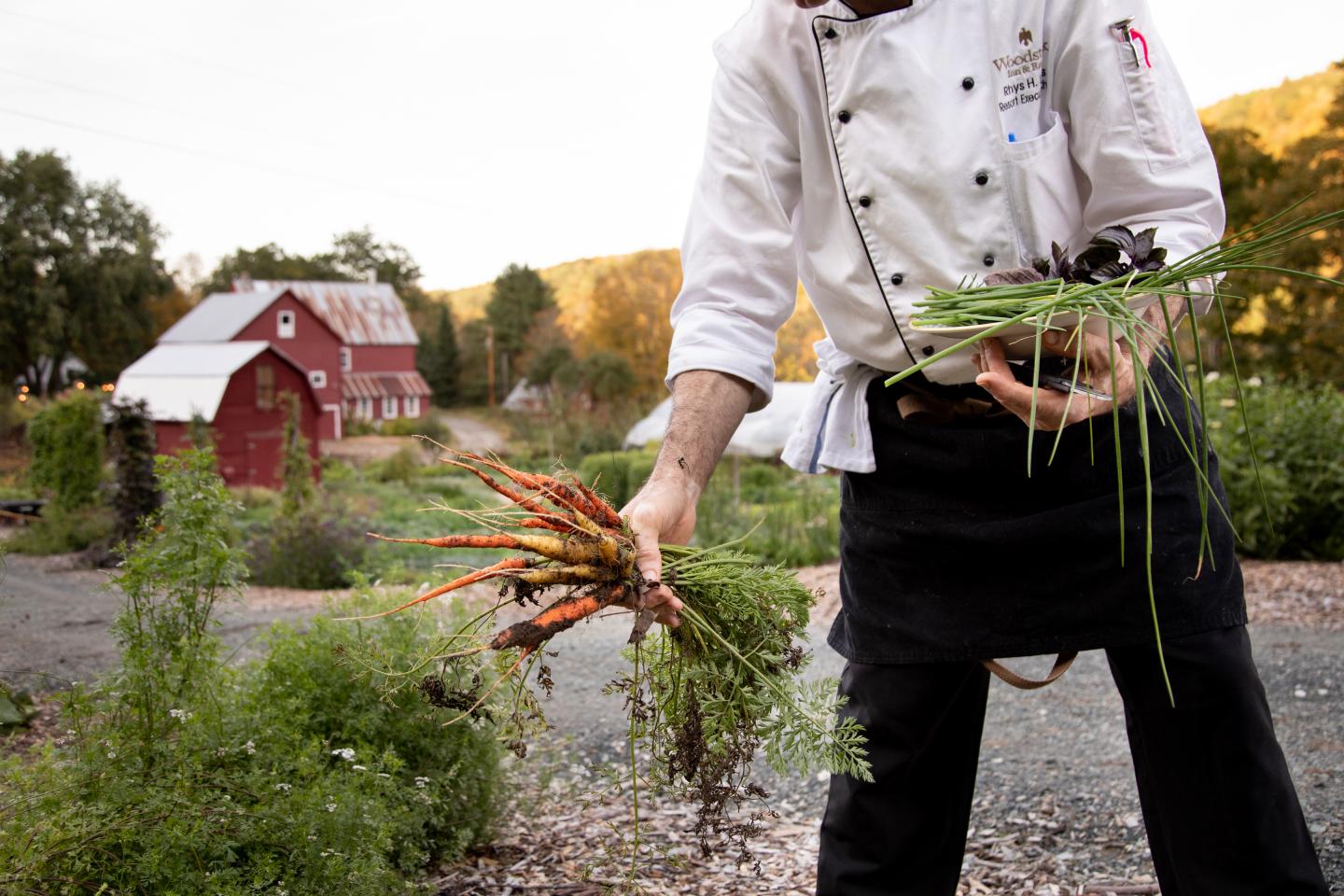 Come experience our beautiful gardens while Executive Chef Rhys Lewis makes this event even brighter with handcrafted menus. Dinner will feature the local artistry of Cheesemakers, Farmers, Beekeepers, and Dairymen while celebrating the bounty of Kelly Way Gardens.
The Red Barn Dinner Series is a fantastic collaboration between our gardeners and chefs.  Utilizing the fresh produce from Kelly Way Gardens and other farms in our community, our chefs craft unique menus for each seating.
We encourage physical distancing and our revised seating style will enable everyone to feel comfortable. Please bring your mask and wear it when you are able.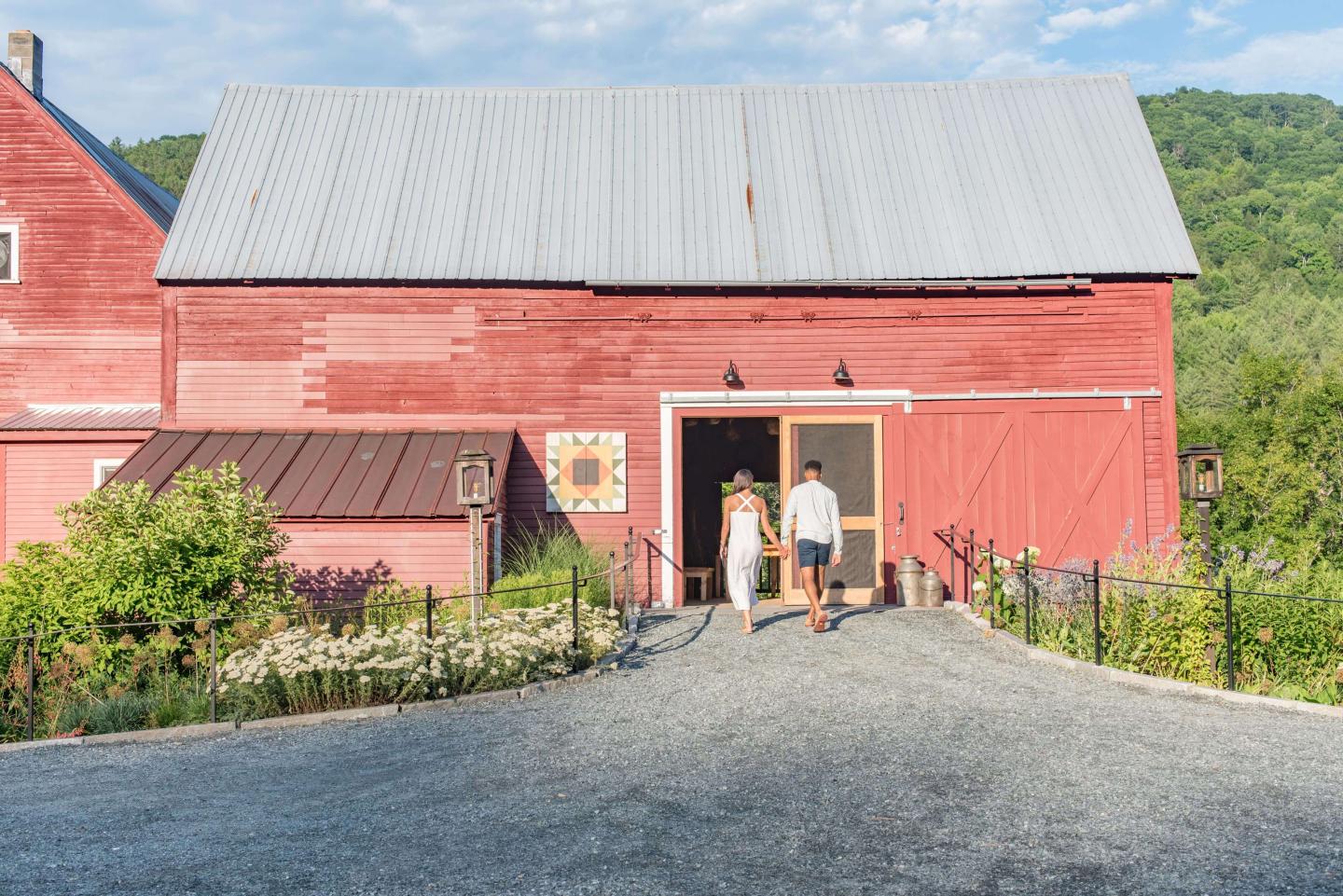 Dinner Details
Cocktails: 4:30-6pm
Dinner: 6-8pm
$95++ Per Person
$20++ Per Person Wine Pairings
Our menus are chef-crafted utilizing the freshest ingredients, this may cause our menus to change or not be announced until the week before each dinner. Please see the menus from our 2019 series as a look into our delicious dinners. 
Make a reservation by calling 802-457-6696.
Space is Limited. Cancellations must be made 48 hours in advance.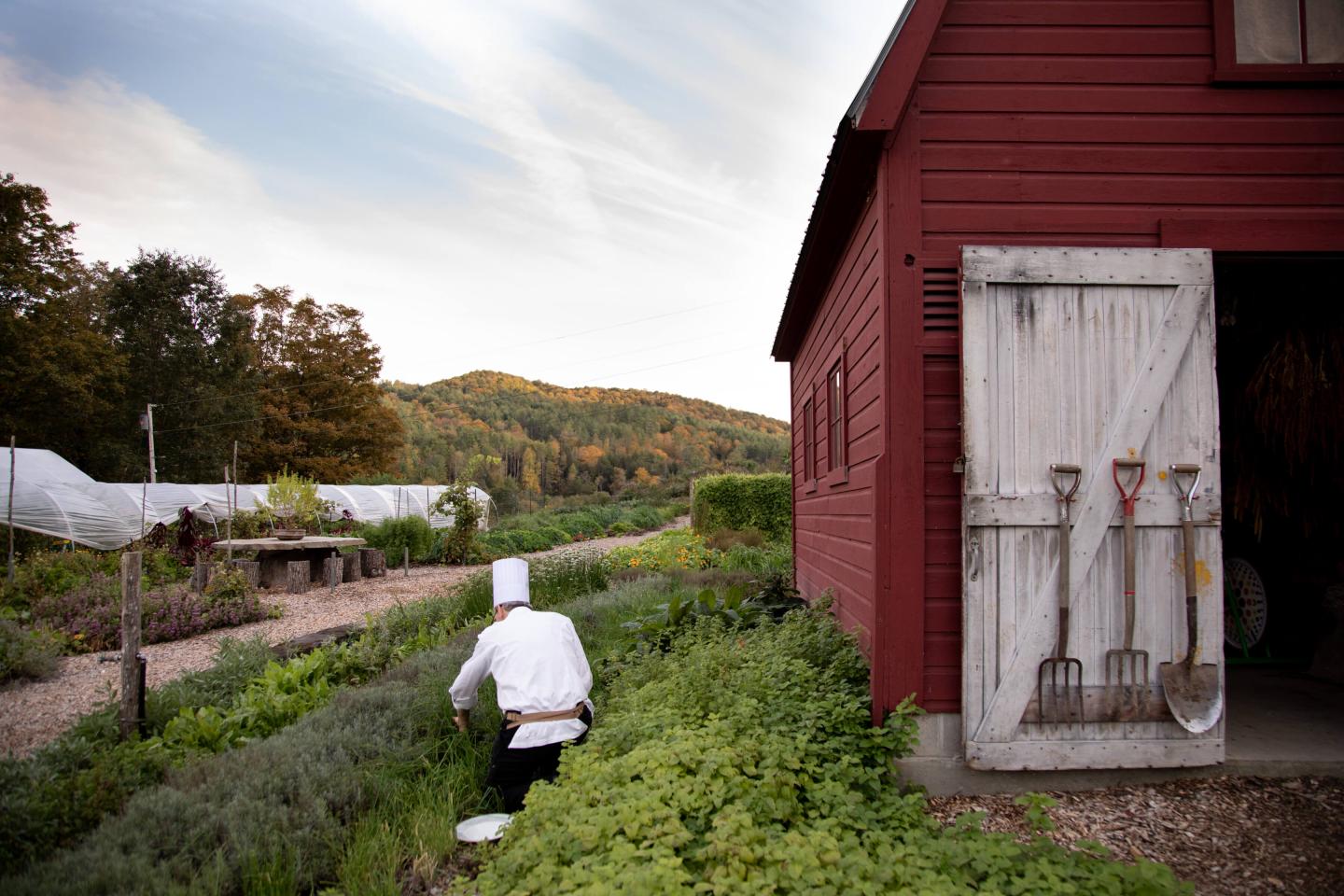 Safety Guidelines
Safety Protocols:
Each Party is Seated 6' from One Another in Dining Space.
Due to Restrictions Seating Will Not be Flexible.
Unable to Accept Cash for Purchases.
Masks & Distancing:
Guests are required to wear masks at all times indoors if they are not eating/drinking.
Guests may remove their masks when outside if farther than 6' from other parties.
If waiting in line for a beverage, guests must give 6' to the party in front of them.
Food Service:
Meals will be completely plated rather than served Family-Style as done in the past.