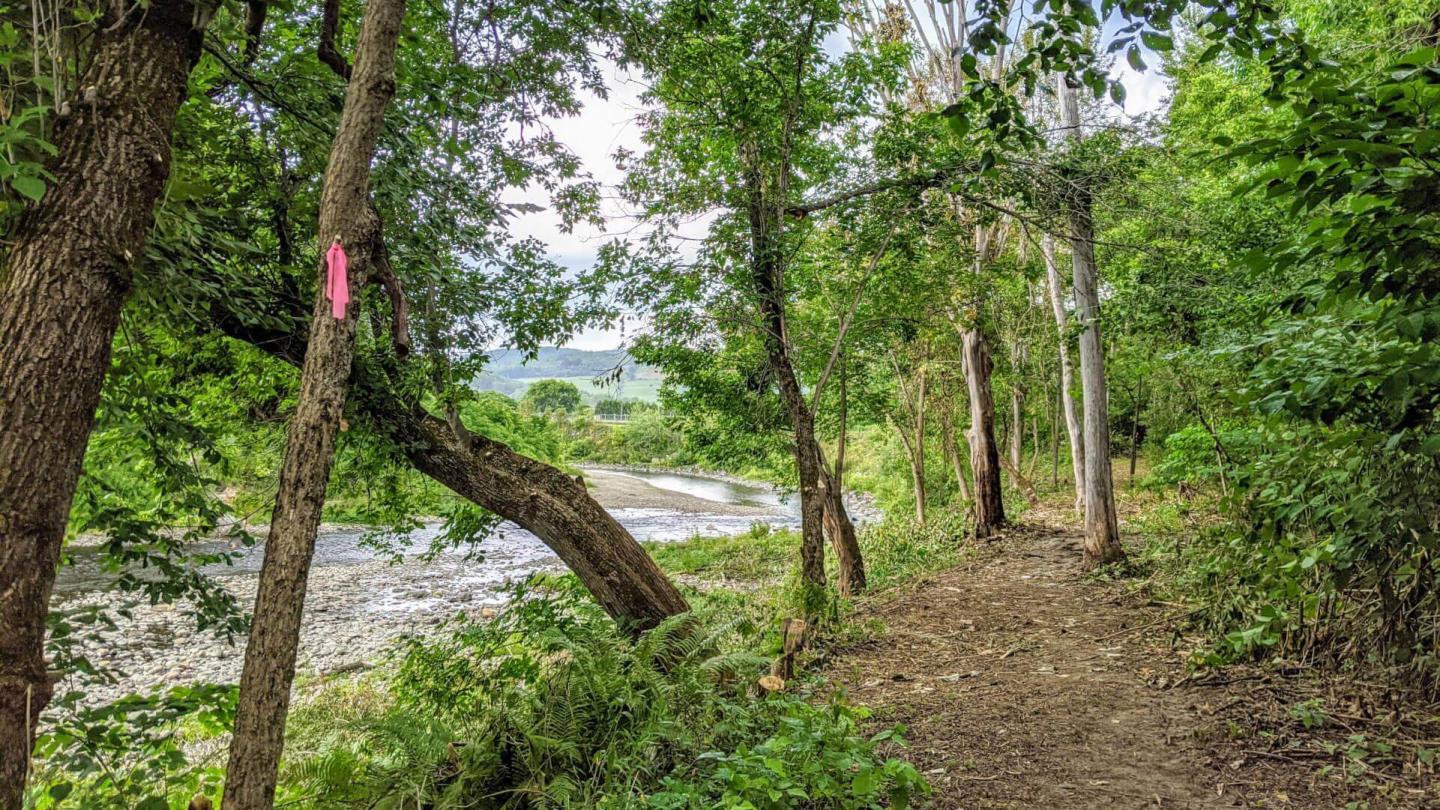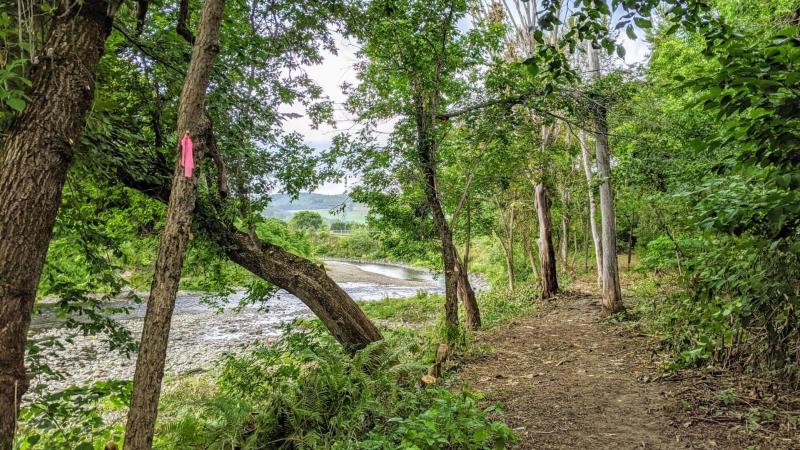 The newest walking path in Woodstock showcases unmet views of the Ottauquechee River as it meanders by the fields and woodlands that lay along its banks. Across the river, you'll catch sights of the town, Billings Farm, and Mt. Tom. Take the 3-mile Ottauquechee River Trail that begins at East End Park for a family-friendly riverside stroll.
Take A Stroll
The Ottauquechee River Trail weaves around wetlands and vernal pools so you can peek into the riparian ecosystem. The path also skirts along beautiful fields where you'll stay on the mowed edge, through wooded areas, and along the riverbanks. Enjoy the scenery, but look closely at your feet too! You may see signs of the old railroad, laid 150 years ago to transport passengers, freight, and goods between our village and White River Junction.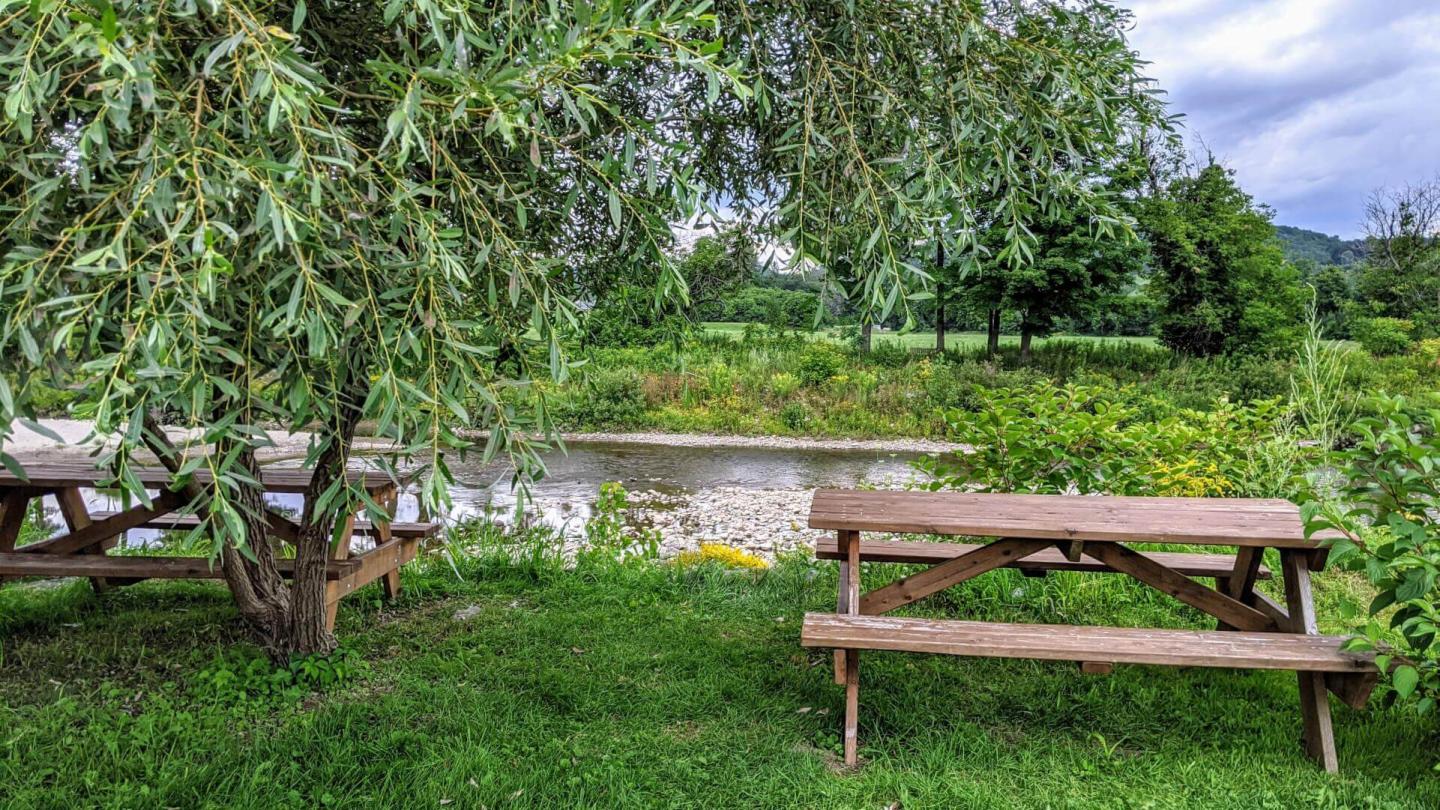 Rest A While
Beginning at East End Park, you'll find great picnic spots, ample green space, and a beautifully constructed stone outdoor amphitheater. It's the perfect spot to hang out for the afternoon, and when you're ready to take a dip, the river is there to help you cool off. 
Perhaps take the Resort's Cruiser Bikes to the park with a picnic lunch, then earn your appetite by walking the 3-mile path, followed by relaxing in the riverside park. 
Enjoy The Scenery
We know this new River Trail will be well used for years to come. We are lucky to have the beautiful land and resources right under our feet in Woodstock, VT. The path is for pedestrian use only. 
If you're interested in more hiking or guided trips while in Woodstock, contact our Activity Center. Our expert guides and Activity Concierge are waiting to help you find your next adventure!