Yoga
at the Athletic Club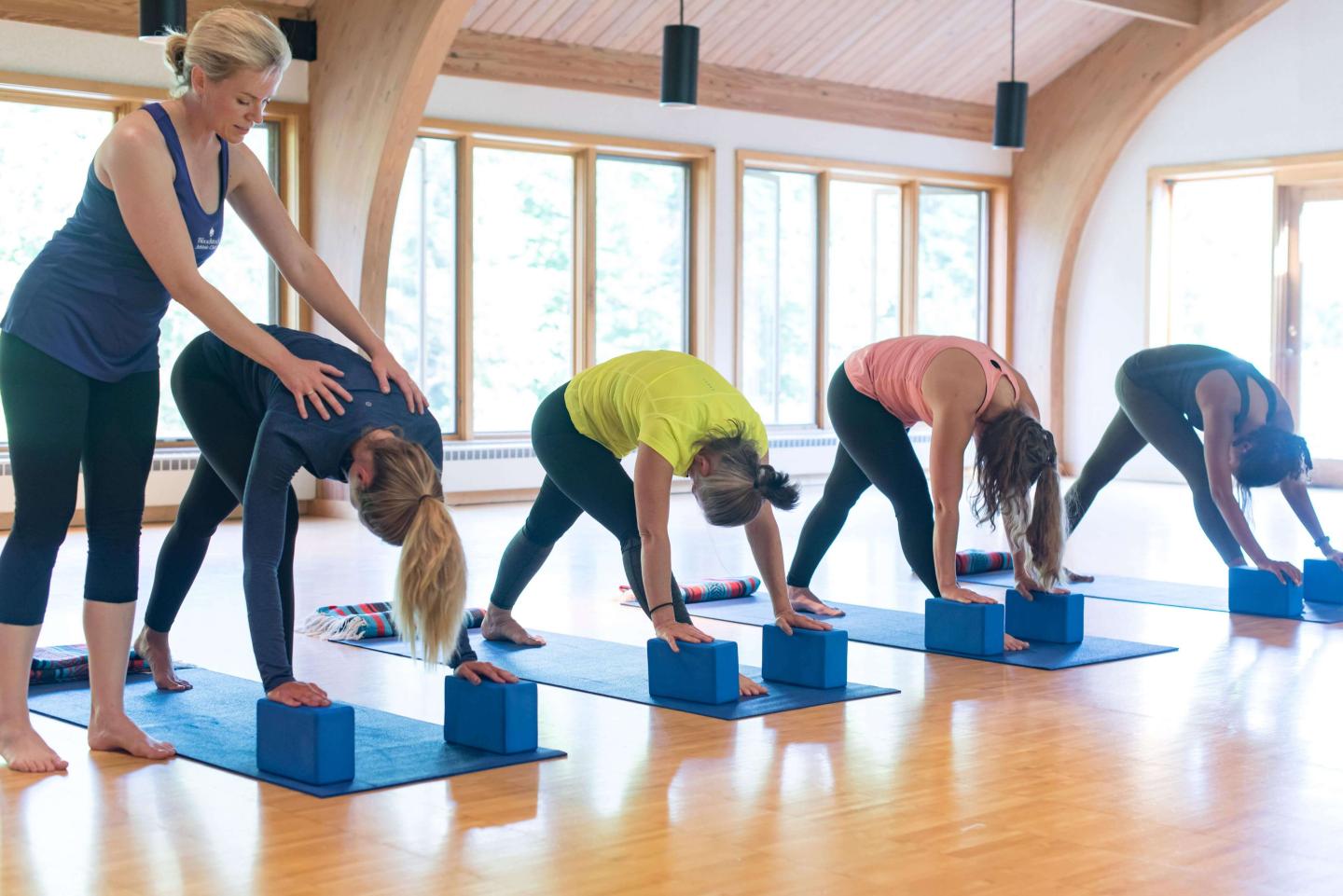 With daily Yoga classes offered as well as the equipment and space to find your breath if you prefer to practice on your own, the Woodstock Athletic Club is a great place for experienced or new yogis alike.
Join us for Vinyasa Intermediate, or start your week with Slow Flow. We have classes offered for all abilities, please pre-register. 802-457-6656.
Pilates and other flexibility fitness classes are offered as well, see the schedule to find the program that best suits you!