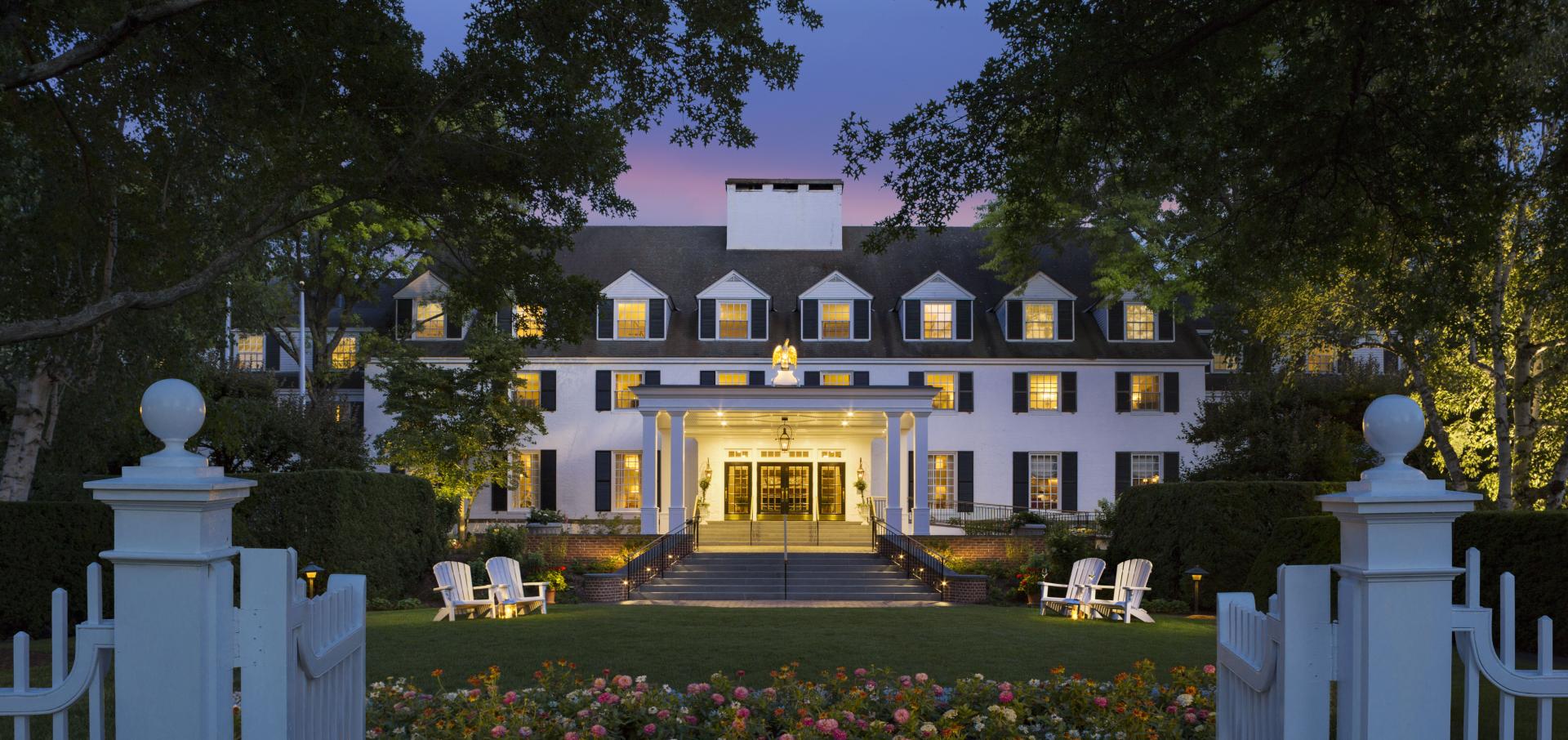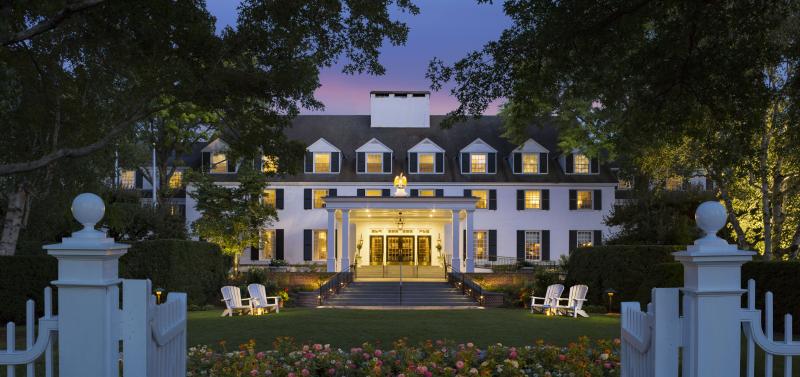 Modified Resort Operations
We look forward to welcoming you.
For your comfort, we have adjusted some of our service operations to accommodate our Stay Safe Guidelines and to provide an amazing experience for you to enjoy.
Please Note:
All guests will be required to fill out a Vermont Certificate of Compliance before arrival.
Guests are required to wear masks in all indoor public areas at the Resort except when sitting down to eat. Children age 2 and older are also required to wear masks. If a guest declines or refuses to wear a mask as required, they will not be allowed on the resort property.
Village of Woodstock Face Mask Requirements.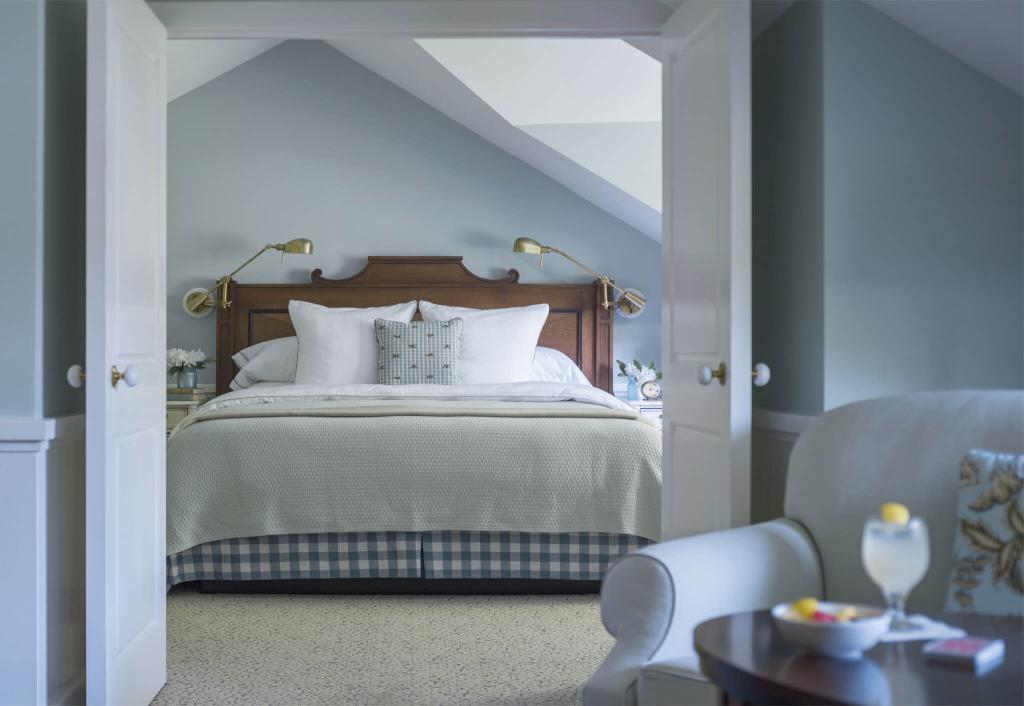 Accommodations & Housekeeping Services
In anticipation of your arrival, our Service Professionals are working daily behind the scenes preparing the resort and taking every precaution to ensure the well-being of our guests. We look forward to welcoming you to experience our wholesome accommodations and delightful services.
Once a guest has checked into their room, our staff will not enter the room for the duration of the guest's visit, including daily housekeeping services.

Fresh towels and bath amenities will be delivered anytime to a guest's door upon request

-

Just text us at 802-327-8225.

Nightly turndown service is also currently suspended.
Thank you for your understanding as we have put these measures in place to protect your safety as well as that of our employees.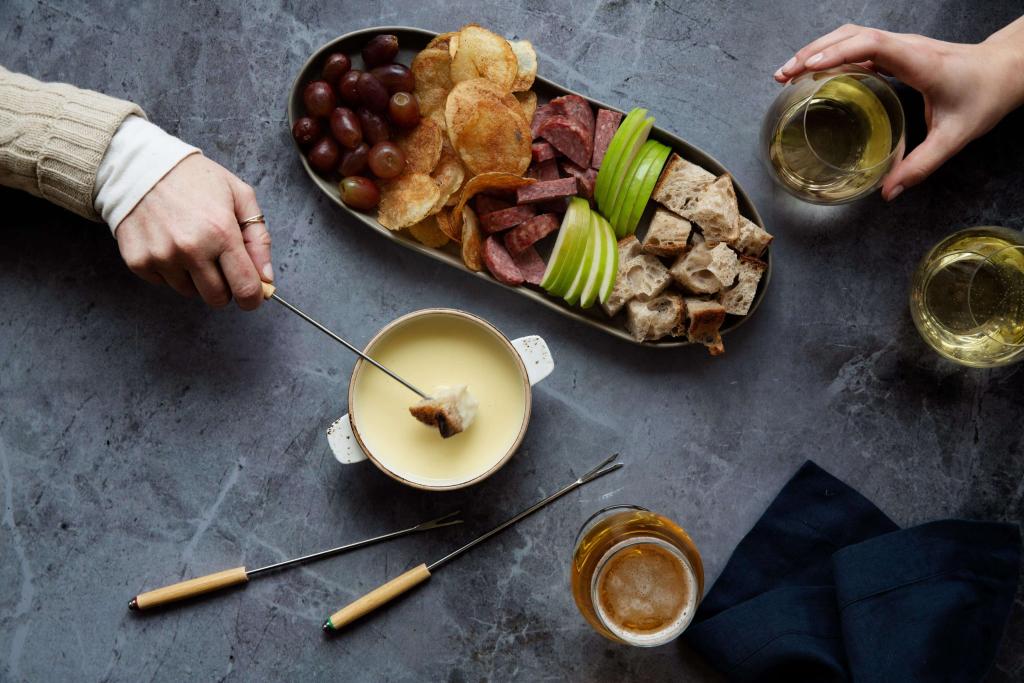 Dining
Our Resort Chefs and the food & beverage team have been adapting rapidly to bring you the best culinary experiences. A la carte menus are available daily with local favorites and delicious new dishes that you just have to try. We cannot wait to serve you once again!
Dinner Reservations are Required ~ 

802-457-6671.
Breakfast & Lunch Reservations are Reccommended. 
In-Room Dining
In-Room service is available for delivery to your door by simply ordering on your guestroom TV. Our staff will drop off your order at your door for you to bring inside. When you are finished, simply leave it outside your room door and we will be by to take care of it.
New Dining Operations Begin September 25
Only Inn Guests will be able to make reservations and will have priority seating during 9/25/20 - 10/20/20.  Walk-ins are welcome, but no seating is guaranteed during that time period. Reservations are required for Inn Guests for dinner in the Red Rooster & Richardson's Tavern. Please call 802-457-6671 to make a reservation.
Breakfast in the Red Rooster: Dine-In Service ~ 7:00-10:00am
Reservations Recommended for Inn Guests Only.
Breakfast Grab & Go or Grab & Stay in the Rockefeller Room: 7:00-10:00am
Seating available to enjoy quick-service items.
Lunch in the Red Rooster: Dine-In Service ~ 12:00-3:00pm
Reservations Recommended for Inn Guests Only. 
Dinner in the Red Rooster & Richardson's Tavern: Dine-In Service ~ 5:00-9:00pm
Reservations Required for Inn Guests ONLY.
Expanded Richardson's Tavern seating available in the Rockefeller Room. 
No Outdoor Seating Available. Walk-ins permitted, no seating is guaranteed.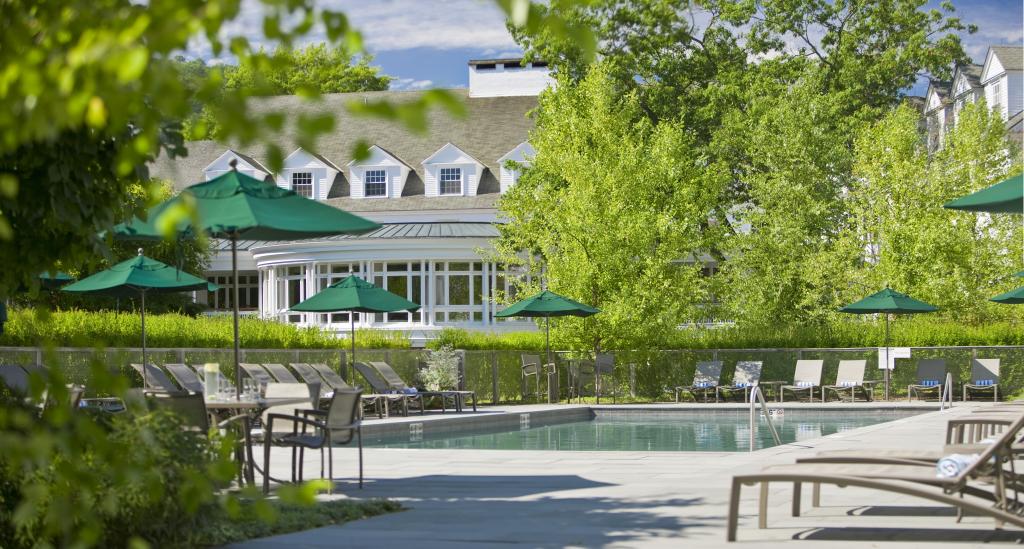 Outdoor Pool
Reservations are Required for the Pool ~ Text 

802-327-8225.
Our outdoor pool is ready for you and it is a great place to relax during the hot summer days. Carefully review the modified guidelines:
Reservations are required for the outdoor pool. Text our Concierge at 

802-327-8225 

to reserve a 2-hour time slot.

Reservations must be made 24-hours in advance of the requested use time.

There can be a maximum of 25 people in the pool area at any time.

Pool hours are 10am-7pm daily (weather permitting).

Guests must check-in and check-out with the pool host, who will be located at the entrance to the pool area.

Guests are encouraged to bring their own pool towels and pool toys. However, we have towels should you forget yours.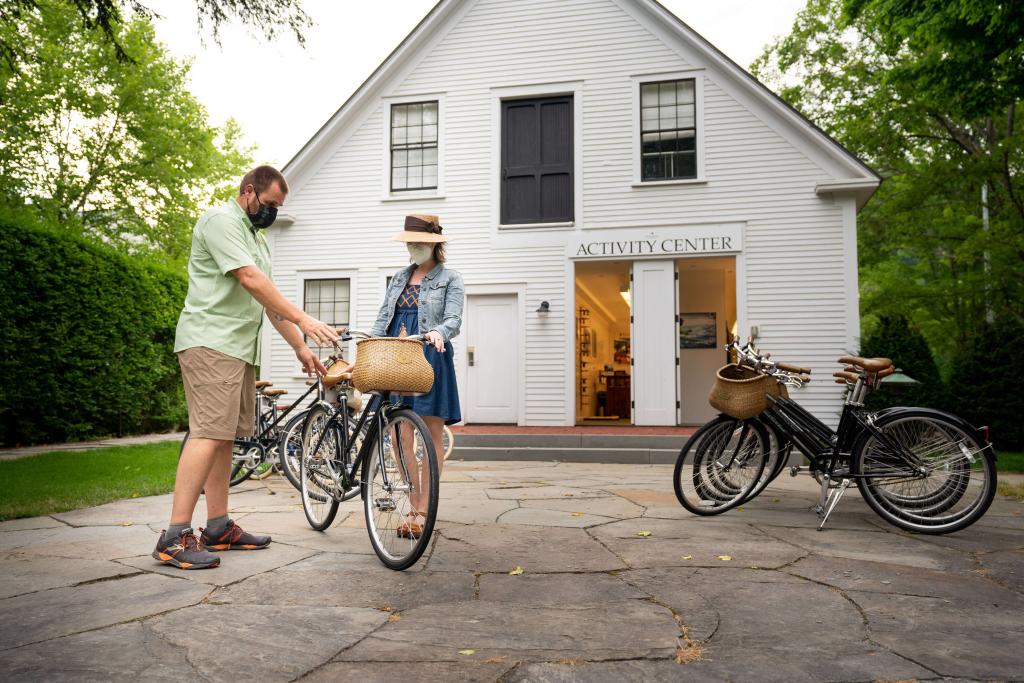 Activity Center
New this year is our Activity Center located in our Paul Barn off the South Garden behind the outdoor pool. This facility provides an activity concierge that can arrange any activity at the resort for you. Based out of the Center will be:
All equipment is thoroughly disinfected between each use. Guides will follow physical distancing guidelines.
Contact the Activity Concierge: 802-457-5530 or recreation@woodstockinn.com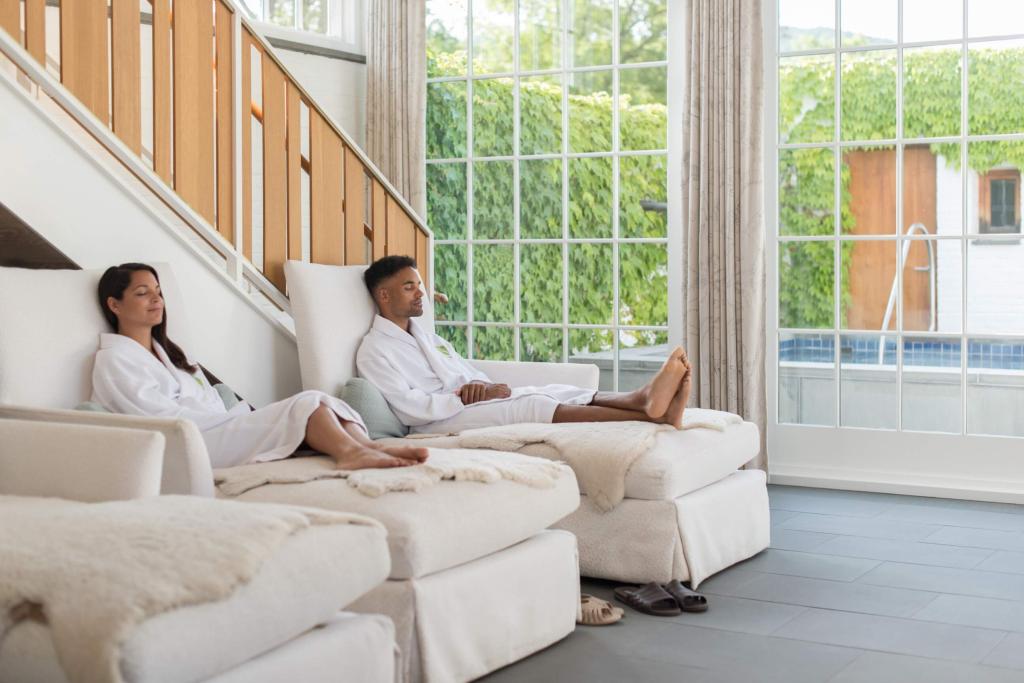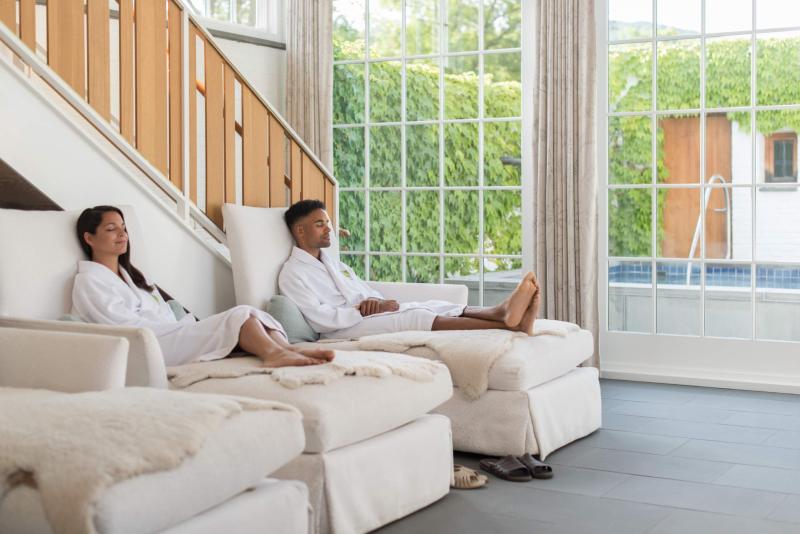 The Spa
Our Spa is available for appointments with a menu of treatments including massages, facials, manicures, and pedicures. To book a Spa treatment call 802-457-6697 or email spa@woodstockinn.com.
Spa Modified Operations 
Only guests with reserved treatment times will be allowed to enter the Spa. Accompanying guests are not permitted to wait in the Spa and day passes are not offered at this time.

The length of time in the Spa is now limited.

Guests may arrive no sooner than 30 minutes before their scheduled treatment time and can stay up to 1 hour after the end of their treatment while maintaining physical distancing.

Locker rooms are limited to bathroom use only.

At this time, SHOWERS, STEAM ROOM, SAUNA, AND HOT TUB are CLOSED.
See our Spa Stay Safe Guidelines here.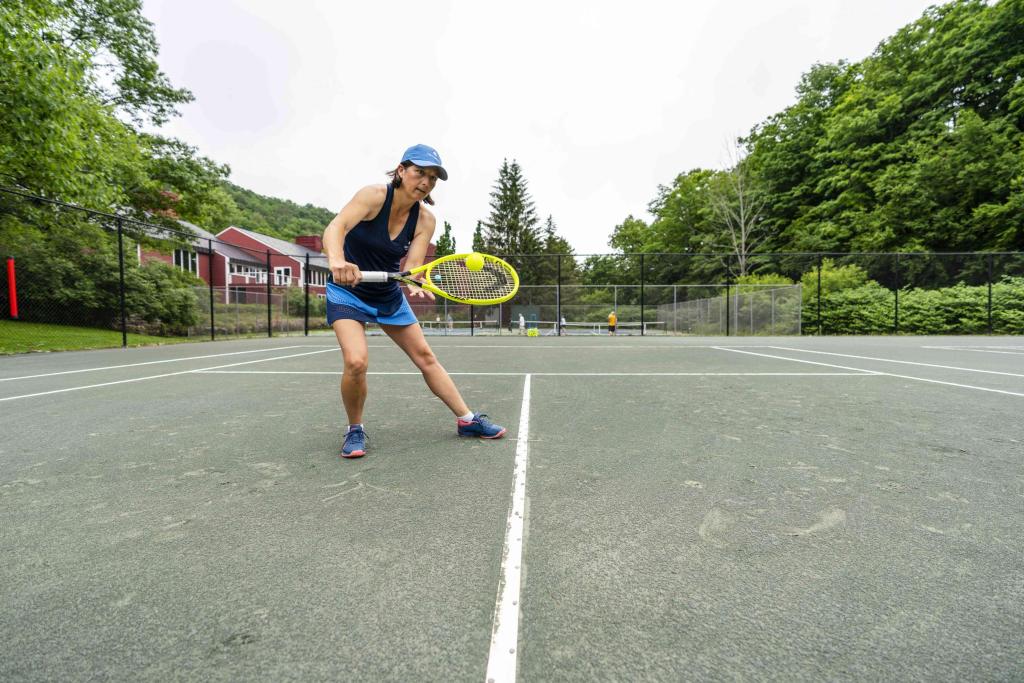 Athletic Club
There is plenty to play with at our Athletic Club, and rest assured we are following strict guidelines for health and safety. Click here to learn more.
Locker Room Use
Currently, our locker room use is limited to bathroom use only. Please use your guest room for changing and showering.
Fitness Facilities
Fitness Facilities at the Athletic Club are available for use with some restrictions including online pre-registration for a 60-Min time slot. 
Please carefully review our modified operational guidelines for each activity as many require a pre-sign-up:
Tennis Courts
Currently, the outdoor courts are available for use and we require that you make a court time ahead of playing. You can book a time online here. Lessons are available by appointment, call 802-457-6656.
Pickleball Court
Currently, the outdoor pickleball courts are available for use and we require that you make a court time ahead of playing. You can book a time online here. Lessons are available by appointment, call 802-457-6656.
Indoor Pool
The Indoor pool is available for fitness and lap swimming use by appointment. It will not be available for recreational use at this time. 
Jacuzzi, Steam Room, and Showers are currently closed until further notice.
Personal Training & Fitness Classes
Personal training and private fitness classes are available by appointment, call 802-457-6656. At this time, we are not offering group fitness classes.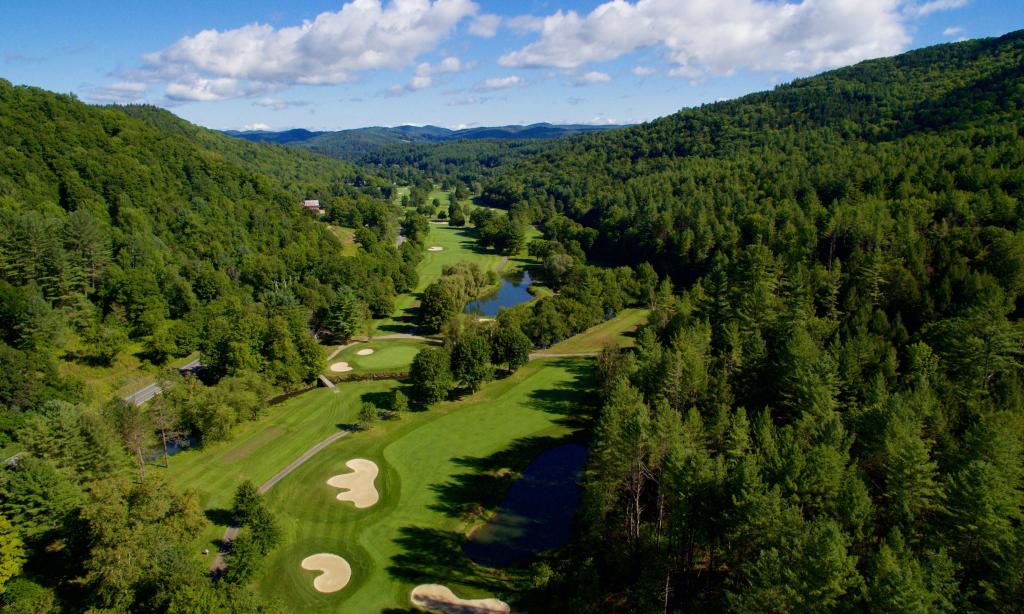 Golf
Our 18-hole Robert Trent Jones Sr. designed Golf Course at the Woodstock Country Club awaits your play.
Play is currently being restricted to Vermont residents, Woodstock Inn Guests, and those who satisfy the cross-state travel requirements as outlined by the Vermont Agency of Commerce and Community Development. See the travel requirements here.
We require tee times made in advance which you can book here or call 802-457-6674.

The driving range is limited for lessons and reserved use.

Rental Clubs are unavailable at this time.

Golf Lessons are available by appointment. Call 802-457-6674 to reserve a lesson.
We have our South Deck Burger Bar open

Wednesday-Sunday 

with a variety of Chef grilled items and your favorite Vermont Beers.
Our beverage cart is on course to take care of your food and beverage needs

while you play

.
The Pro Shop is open for retail items and Grab-n-Go snacks.

Bathrooms are available but locker room use is currently unavailable.
Please take note of our Play Safe Guidelines.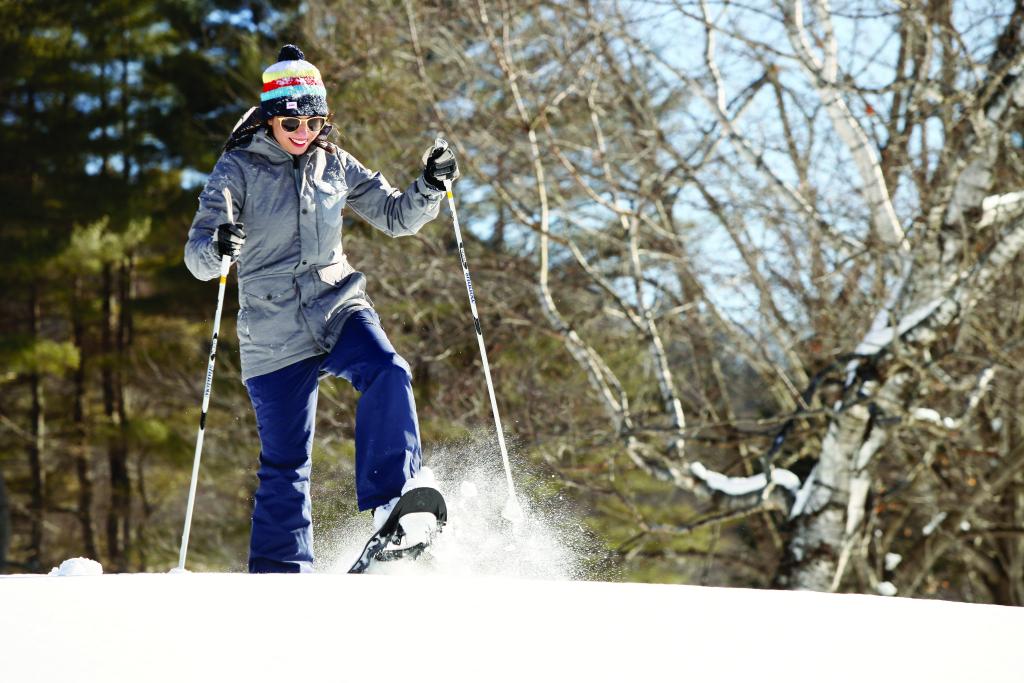 Winter Recreation
We are excited to play in the snow this winter at Suicide 6 Ski Area and the Woodstock Inn & Resort Nordic Center!
Suicide 6 will be operating 5 days per week, aside from peak and holiday periods, with the lifts and lodge open Wednesdays through Sundays.
Face coverings will be required for all employees and guests in all areas of both the Nordic Center and Suicide 6.
Mask Requirements
Village of Woodstock Face Mask Requirements Face masks are now required while in the Village of Woodstock, with the exception for those exercising or dining.
Indoor Requirements: Municipal buildings and all establishments located in the Village of Woodstock, VT that invite the public into their premises for the purpose of receiving services, purchasing products, or otherwise transacting business, shall require both staff and customers (or visitors) to wear face coverings or face shields over their nose and mouth while inside the establishment. Dining and indoor exercise excluded.
Outdoor Requirements: A face mask or a face shield is required to be worn by any person in any Village owned public outdoor location in the Village including but not limited to Village sidewalks, The Village Green, Vail Field (excluding active sports activity), East End Park, Teagle's Landing, and Tribou Park. Dining and outdoor exercise excluded.