Knox Meadow Fitness Loop
at the Athletic Club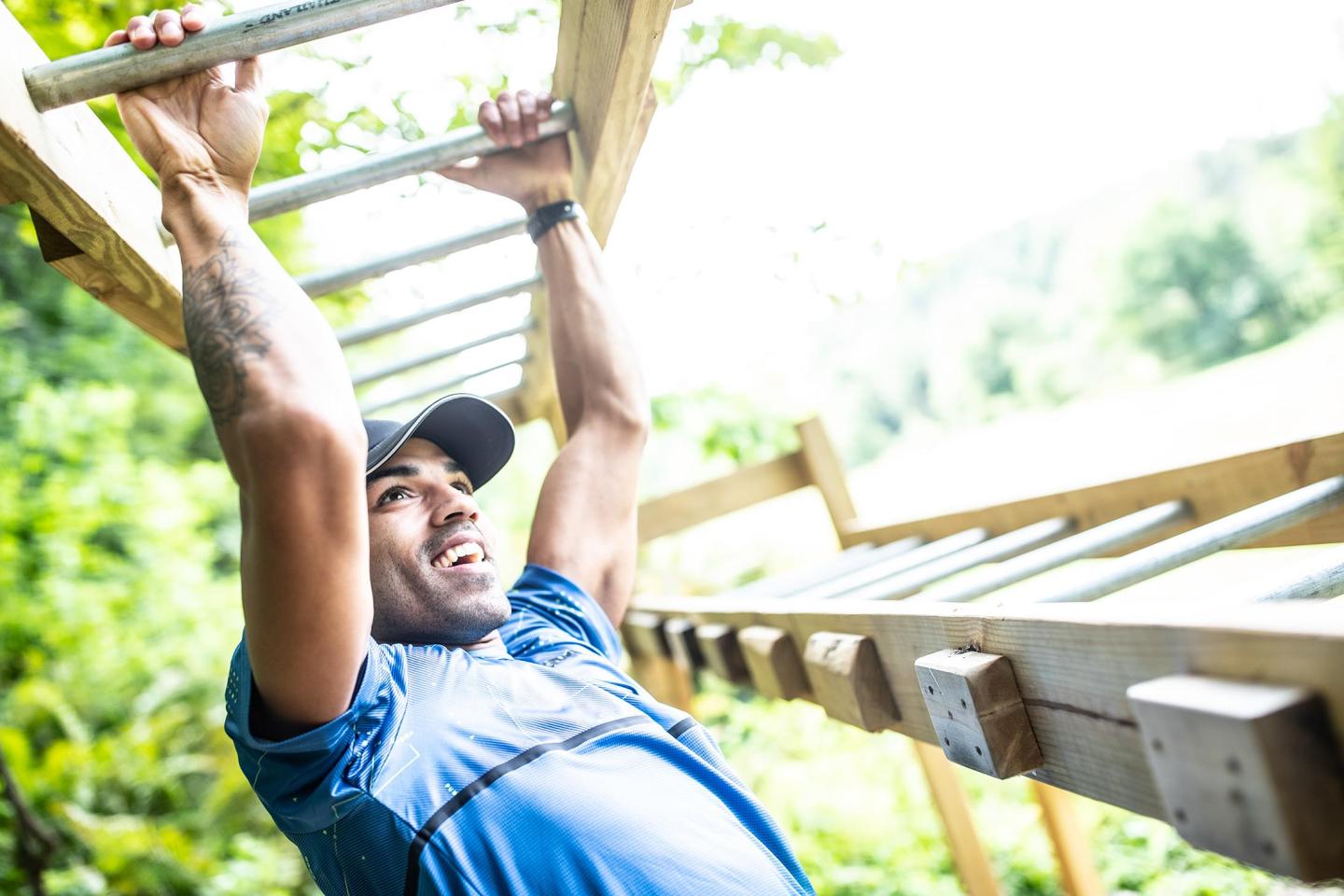 The Knox Meadow Fitness Loop is a 1-mile outdoor route with 10 exercise stations throughout. The grassy path begins at the Woodstock Athletic Club and proceeds through Knox Meadow, along the lower section of Mt. Peg, and back through Knox Meadow to the start. Each station focuses on a specific exercise, with youth and adult-sized options, to offer a fantastic and fun total-body strength and cardio workout. Go at your own pace and select a few of your favorite stations or make multiple laps if you would like a challenge!
The Fitness Loop is open year-round, from dawn to dusk.
Please be mindful of changing surface conditions.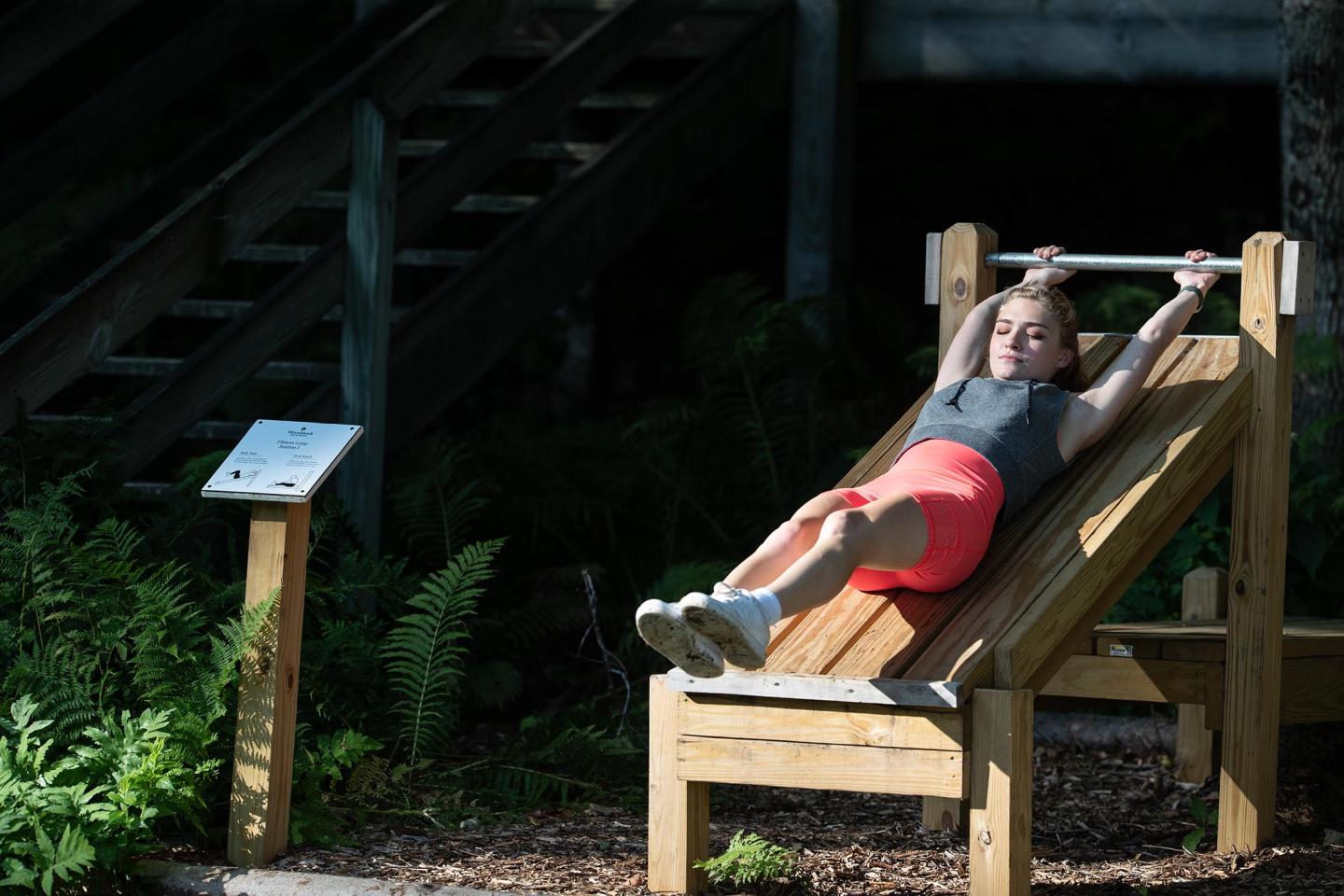 Fitness Loop Stations
Instructions for each exercise are posted by their station. Try all 10!
1. Body Tuck / Sit & Reach
2. Sit Up / Leg Raise
3. Body Raise / Reverse Pull Up
4. Overhead Ladder
5. Hand Walk / Body Dip
6. Pull Up / Chin Up
7. Quadriceps Climb / Squat & Lunge
8. Leg Stretch / Push Up
9. Log Jump
10. Balance Walk / Stump Walk
Learn each exercise and push yourself by joining one of our Group Fitness Loop Classes with the Woodstock Athletic Club!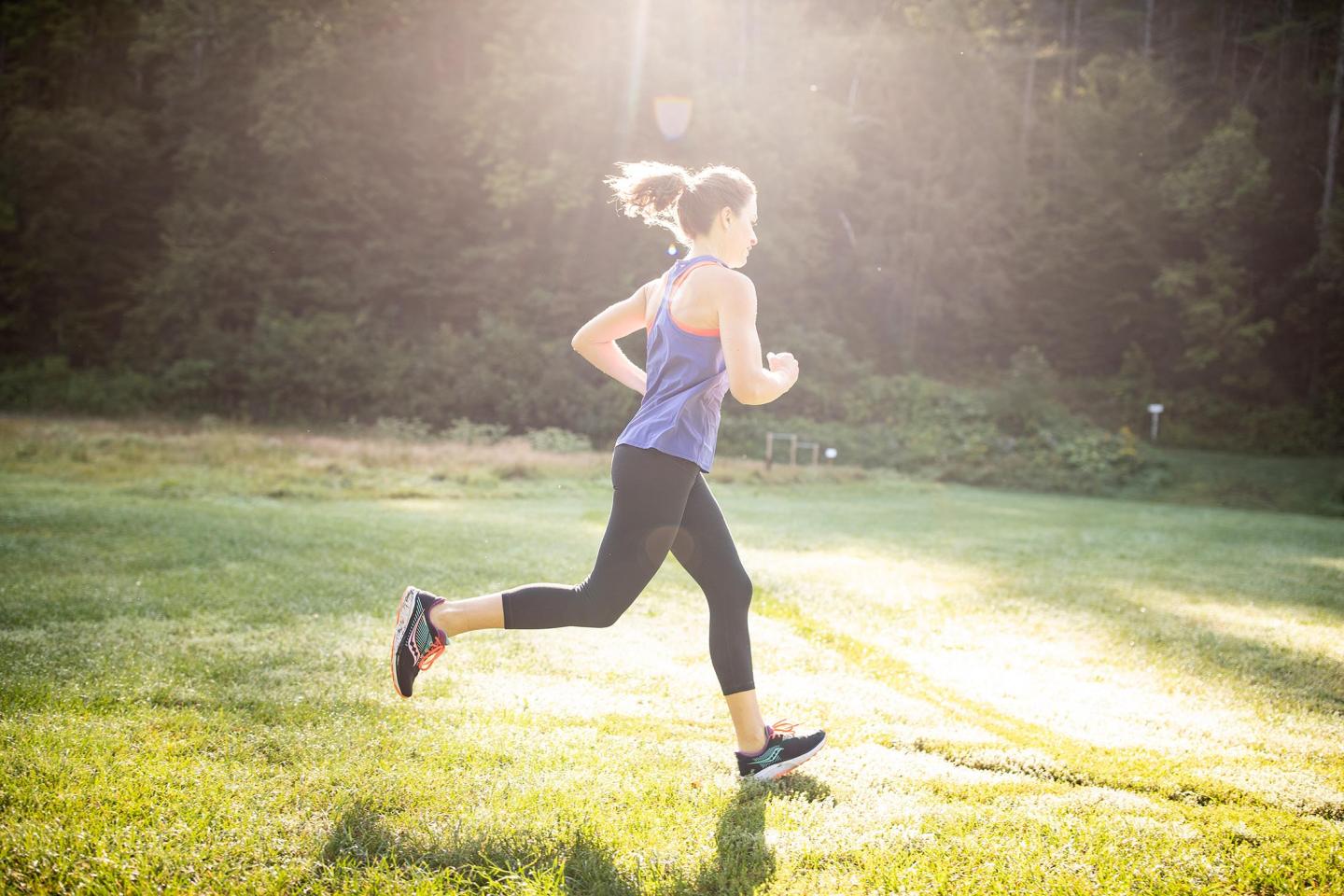 Operations & Rules
Please be respectful and do no interrupt participants while classes are being held on the fitness loop. Bypass any stations while they are in use, and come back to them on the next round!
Parking & Access: The Fitness Loop is accessible at no charge via the staircase from the Knox Meadow parking area for non-members, or by following the pathway between the tennis courts at the club for Athletic Club members. 
Furry Friends: Dogs are permitted on the course but must be leashed at all times. Please clean up after your pet and refrain from tying them to the structures. 
Current Covid Protocols: Please adhere to all posted COVID-19 protocols while using the fitness loop. Keep 6 feet of distance between people.
Use at Your Own Risk
Use of the Knox Meadow Fitness Loop at the Woodstock Athletic Club is at your own risk. The Woodstock Inn & Resort assumes no responsibility for the safety of or injury, death, or damages to participants. Fitness Loop participants are required to adhere to all posted Resort rules and guidelines, including the posted instructions at each station. Be aware of changing surface conditions that may include snow, ice, mud, or other variables. In Case Of Emergency Call 911.