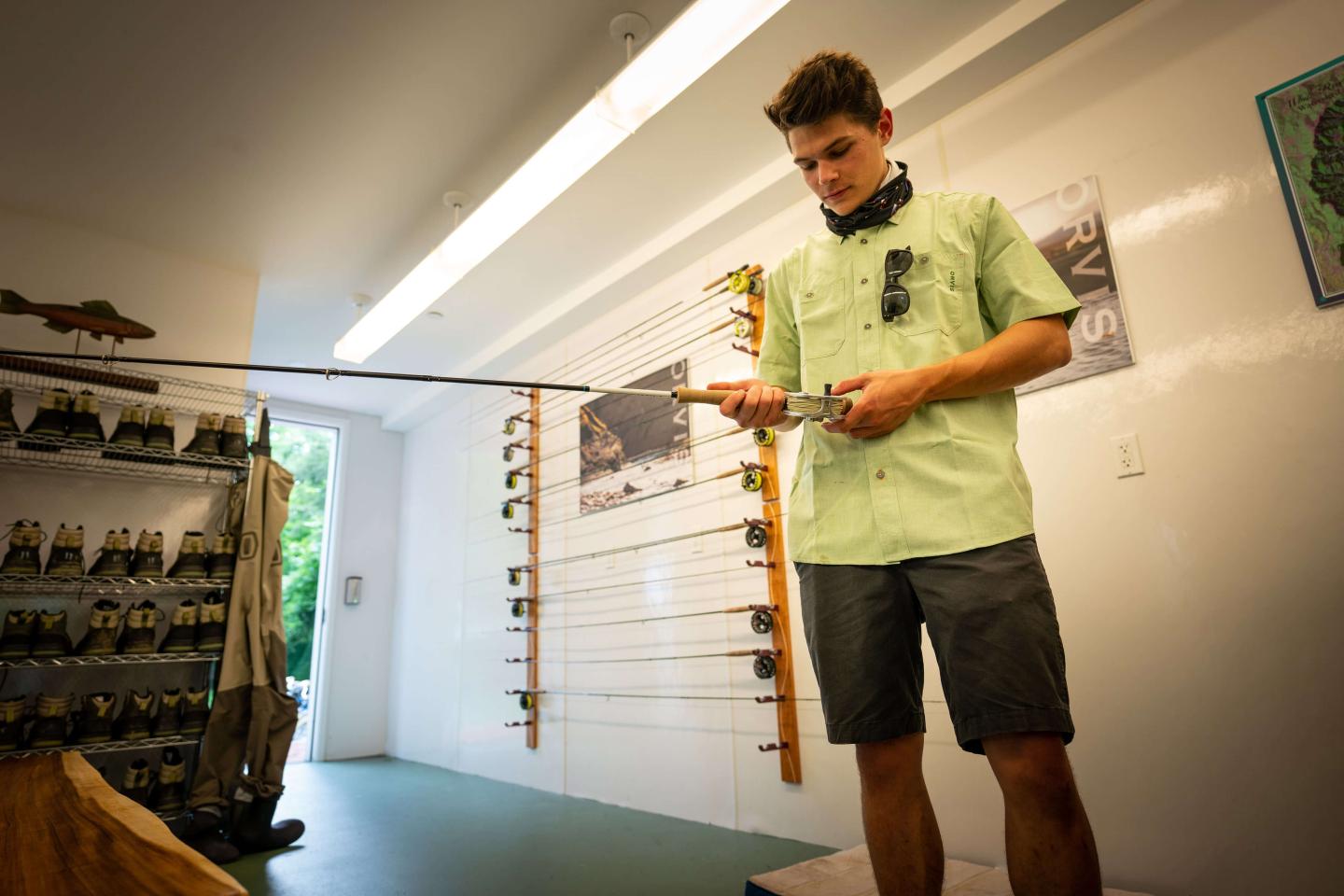 Woodstock Inn & Resort Fly-Fishing Shop
Vermont's Only Orvis® Authorized Dealer
The Orvis fly-fishing shop at the Woodstock Inn & Resort's Activity Center offers our guests and local community access to some of the industry's finest fly-fishing products and gear. In our shop, you'll find a lineup of Orvis products that have been curated by our experienced guides who are here to help.
Open Daily: 9am-5pm
The Woodstock Inn & Resort Orvis Fly-Fishing Shop is located in the Activity Center.
At the corner of Court & Cross Streets, Woodstock VT
802-457-5530 | fish@woodstockinn.com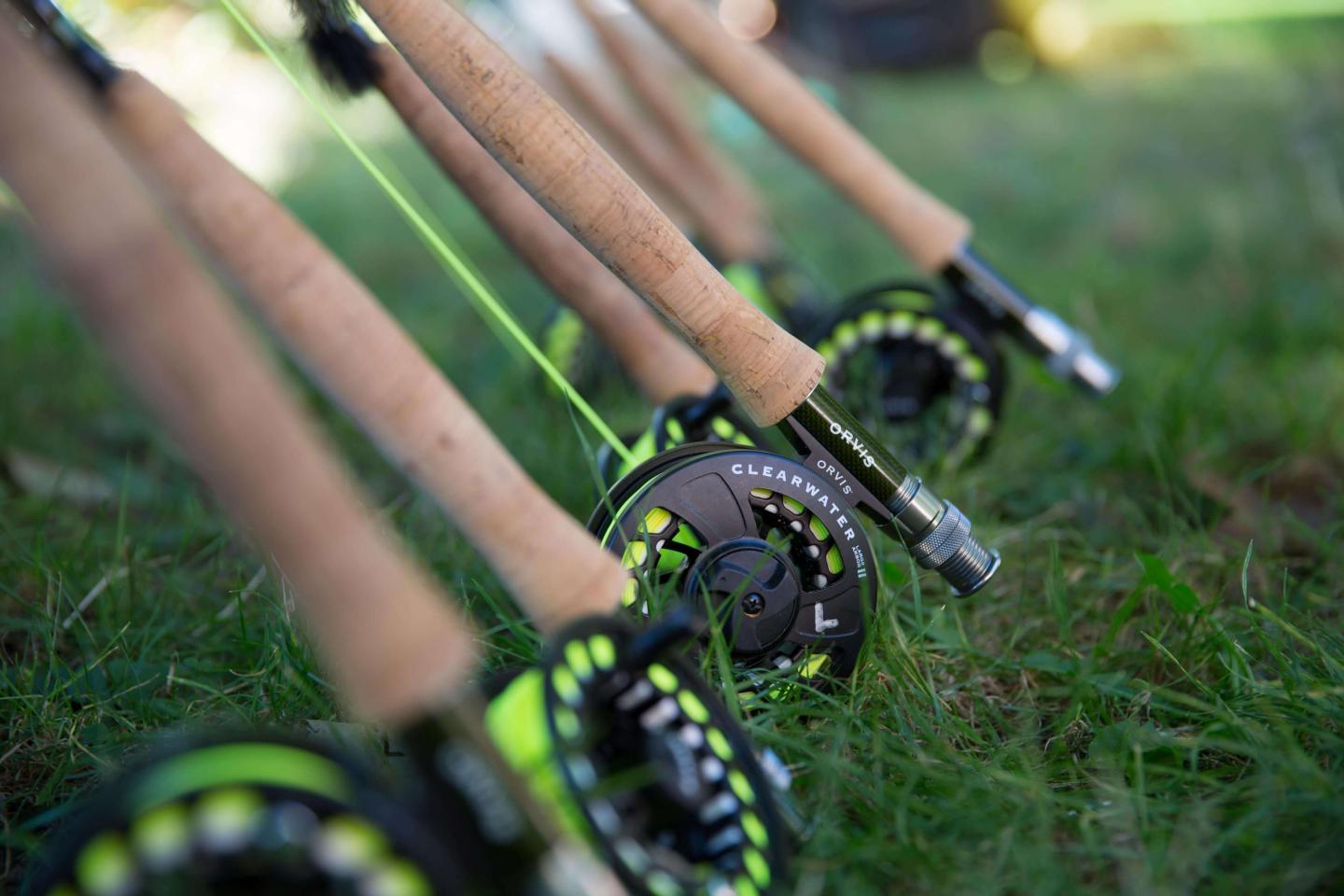 Find the Right Gear
We are proud to be Vermont's only Orvis® Authorized Dealer!
The Fly-Fishing Shop carries most of what you need for a day on the water. Find a wide selection of flies, fly boxes, Orvis rods, reels, lines, fishing books, local maps, and more!
Our team can offer recommendations and help you pick out the right Orvis Pro gear for everyone, from beginners to skilled anglers.

Purchase gift cards for gear and fly-fishing excursions.
Order items from the Orvis catalog shipped directly to your home. 
Your Orvis purchase includes the best warranty on the market.
Seasonal promotions and specials on Orvis gear! Ask us about discounts and promotions when you take a lesson or excursion with us at the Woodstock Inn & Resort! 
Contact us to inquire what is in stock today & order Orvis gear, shipped to your home! 802-457-5530
Fly-Fishing Gear
Orvis® Fly-Fishing Rod Combos
Orvis Clearwater Rod, Reel & Line Combos: 5 & 6 Weights
Orvis Clearwater 3 Weight with Clearwater Reel & Hydros Line
Orvis Clearwater 10 Foot, 3 Weight - Nymph Rod
Orvis® Fly Reels & Lines
Orvis Fly Reels Hydros II & Hydros III - Assorted Colors
Orvis Fly Lines, Backing, Leaders & Tippet
Scientific Angler Euro Nymph Kit
Scientific Anglers Predator Toothy Fish Leader
Poly Leaders
Nets
Vermont-Made Sunny Brook Nets - Not always in stock, call ahead.
Orvis Waders, Boots, Vests - Not always in stock, call ahead.
Orvis Magnetic Net Release
Fly-Fishing Accessories
Orvis Backpacks, Sling Packs, Guide Sling Packs, and more
Orvis Floatants, Split Shots, Indicators, Weights
Orvis Wading Staffs
Stream Thermometers
Forceps, Nippers, Zingers
Orvis Fly-Fishing Books
Local Maps
Samantha Aronson Cards & Prints - Local Vermont Artist & Angler
Flies & Fly Boxes
Thousands of flies picked for our local waters! New flies arrive regularly - ask our guides what flies to use today!
Orvis Fly Boxes - Foam & Plastic
Special Combo: Local Baker's Dozen (13 flies) with an Orvis Foam Fly Box!
Adventure Gear
Accessories
Orvis Backpacks & Sling Packs
Topo Designs Backpacks, Hip Packs & Accessory Bags
Goodr Polarized Sunglasses
Suncloud Polarized Sunglasses
Smith Polarized Sunglasses
Orvis Super Light Polarized Sunglasses - Readers
Yeti Bottles, Mugs & Dog Bowls
Samantha Aronson Cards & Prints - Local Vermont Artist & Angler
Clothing
Woodstock Inn & Resort Branded Clothing
Orvis 1/4 Zips, Pro Sun Hoodies, Rain Jackets, Tech Chambray Shirts & More
Topo Designs Outdoor Tech Shirts, Pants & Shorts
Orvis T-Shirts & Baseball Hats
Skida Caps
Topo Designs Caps & Neck Gaiters
Darn Tough Socks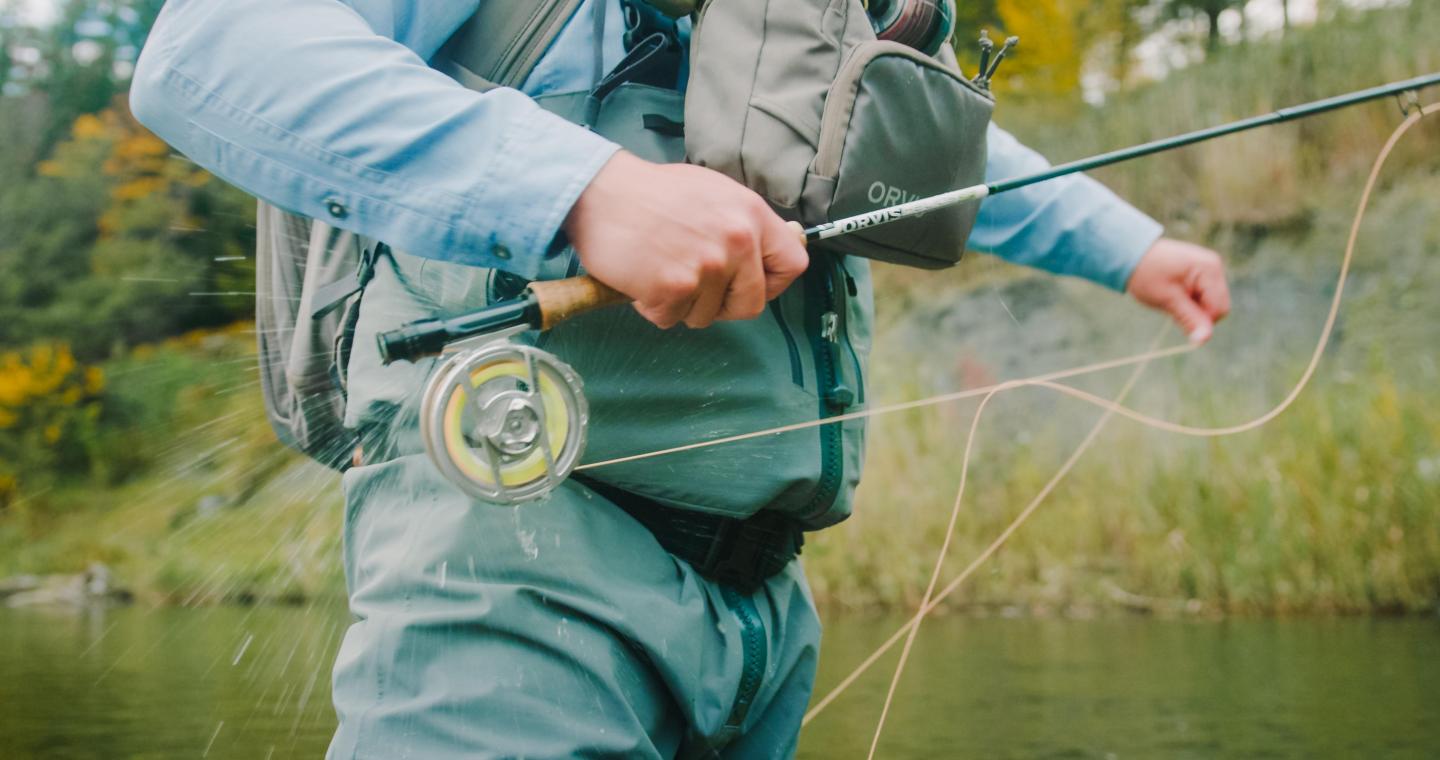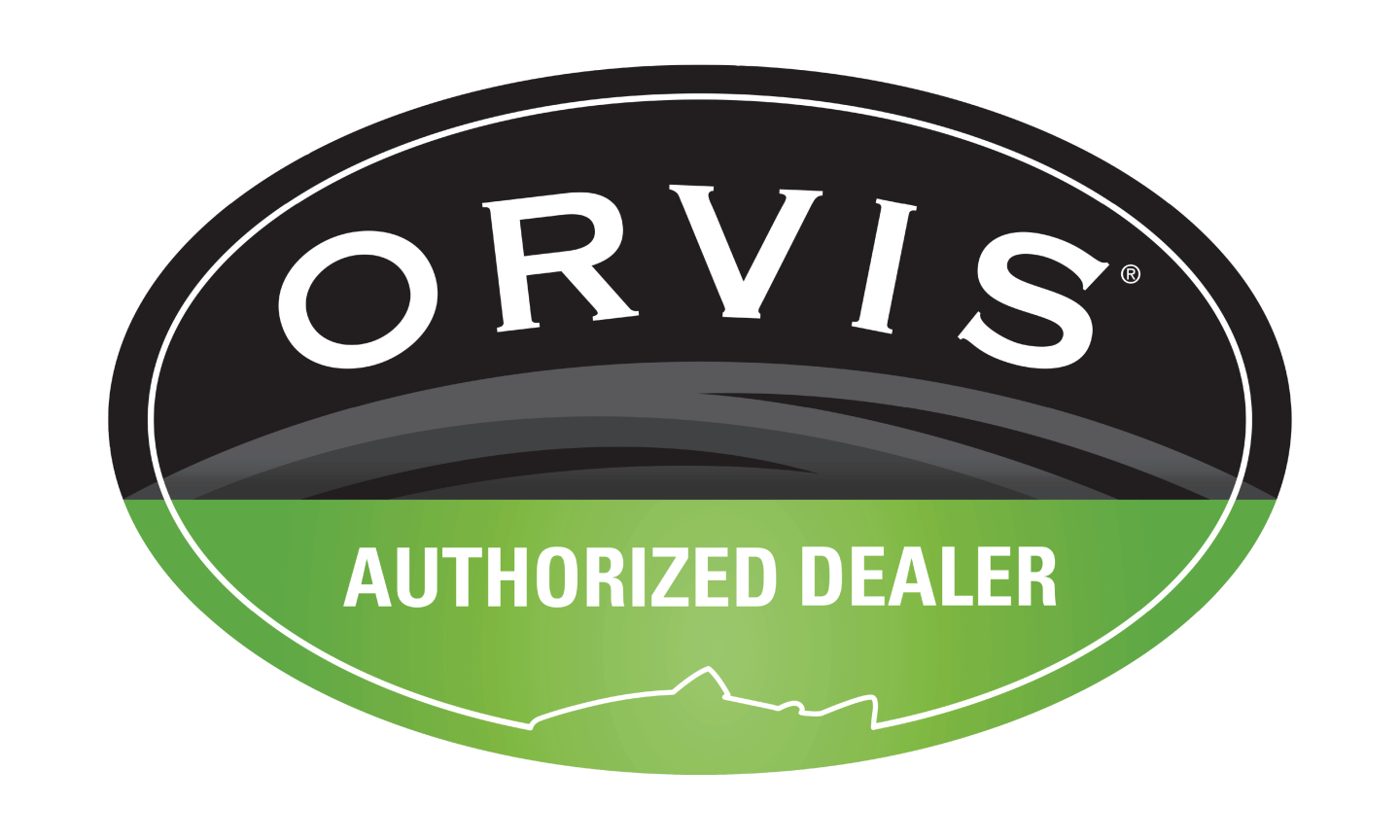 Fly-Fishing Resources
Our fishing guides want to help give you the best day fishing our local Vermont waters! Whether you're looking for maps marked with our favorite fishing spots, daily fly recommendations, and insights on water flows, or just want to chat and swap fish tales, we have the resources you need. 
Daily Fishing Conditions Report
Book your Fly-Fishing Lesson or Trip today with our Orvis Endorsed Guides!