Tours & Tastings
at Kelly Way Gardens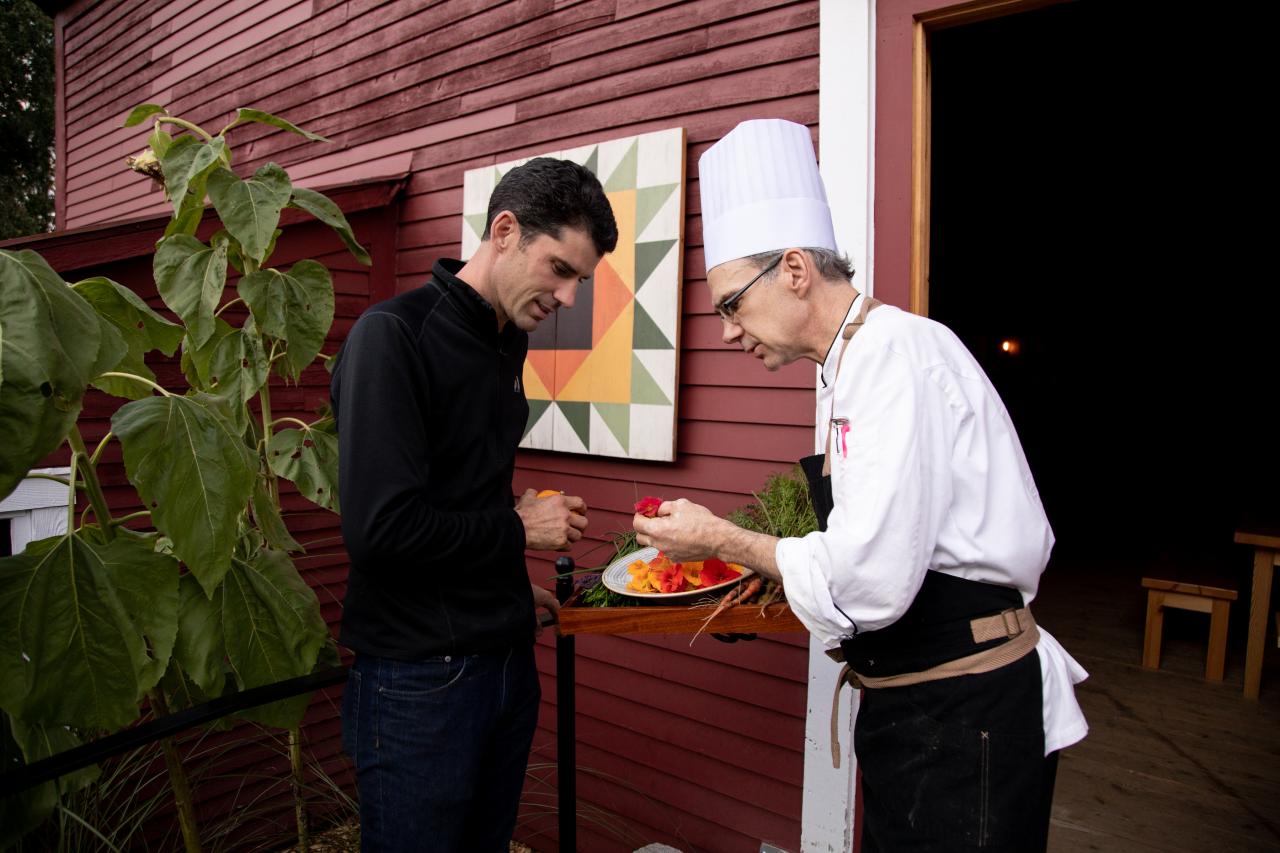 Open Seasonally - Closed for Winter
Tour & Tasting Series
Join our Gardener Benjamin Pauly and Resort Executive Chef Rhys Lewis in our Gardens for a hands-on tour accompanied by tastings of the Gardens' bounty. 
Kelly Way Gardens Five Senses Tour
Enjoy a sensory stroll through the garden as we engage with the unique tastes, smells, textures, sights and sounds of the season. We will use our senses to explore our 3 acres of certified organic culinary and cutting gardens at Kelly Way.
Slow Tea in the Garden
Enjoy a spot of organic herbal tea and honey made from our garden, in the garden – a perfect spot to relax, mosey and take Vermont in.